Over the past year or so, our editors have been sampling meal kit after meal kit. We bet you have, too. It's a smart addition to a busy family's schedule.
Who'd say no to pre-portioned ingredients and recipe cards that walk you through every step of the process arriving at your door on a weekly basis?
But there are so many clogging the marketplace, we thought we'd help you identify the best one. EveryPlate and Home Chef are two of the most popular meal kits out there right now.
We've tried and tested both EveryPlate and Home Chef, here are our thoughts:
Key Similarities:
Both are subscription-based
Both are delivered right to your door
Both prioritize fresh pre-portioned ingredients sourced from local suppliers
Both use insulating materials and ice packs that keep ingredients fresh during shipment
Both offer a variety of meals and flexible plans that you can adjust or cancel at will
Key Differences:
EveryPlate meals start at $4.99 per serving - Home Chef's start at $6.99
EveryPlate offers 25 new recipes a week - Home Chef has 20 options a week
EveryPlate recipes take 20-30 minutes to cook - Home Chef's take 30 minutes
EveryPlate has more discounts and regular special offers compared to Home Chef
EveryPlate
Known as the $5 meal kit company, EveryPlate is making a lot of noise lately with delicious balanced recipes, fresh high-quality ingredients, and tasty, crowd-pleasing dinners the whole family will love.
To be blunt, we weren't expecting the same quality service we've had with other meal kit delivery companies that can charge twice as much. But when it comes to price, EveryPlate beats every meal kit we've tried.
Dinner for $4.99 per serving is an amazing deal. Their weekly rotating menu is packed full of international cuisines, as well as classics like tacos, mac-n-cheese, burgers - yummm, mouthwatering. There's plenty of variety to avoid repeat meal fatigue, though we would definitely order that burger again.
A few quick clicks and you're signed up and your EveryPlate box will be at your door in no time. All the ingredients for each meal were perfectly pre-portioned and individually packed, ready to place in the refrigerator.
And the quality? Super impressive. EveryPlate's dishes are packed with fresh veggies and seasonal produce. And with only 6 steps, their recipes are ready-to-eat in about 30 minutes.
Trusted by thousands of Americans, EveryPlate will take your tastebuds around the world with bold new cuisines like Hawaiian Teriyaki Pork Burgers and Kung Pao Beef Bowls.
Overall, the price-to-taste ratio here is unbeatable.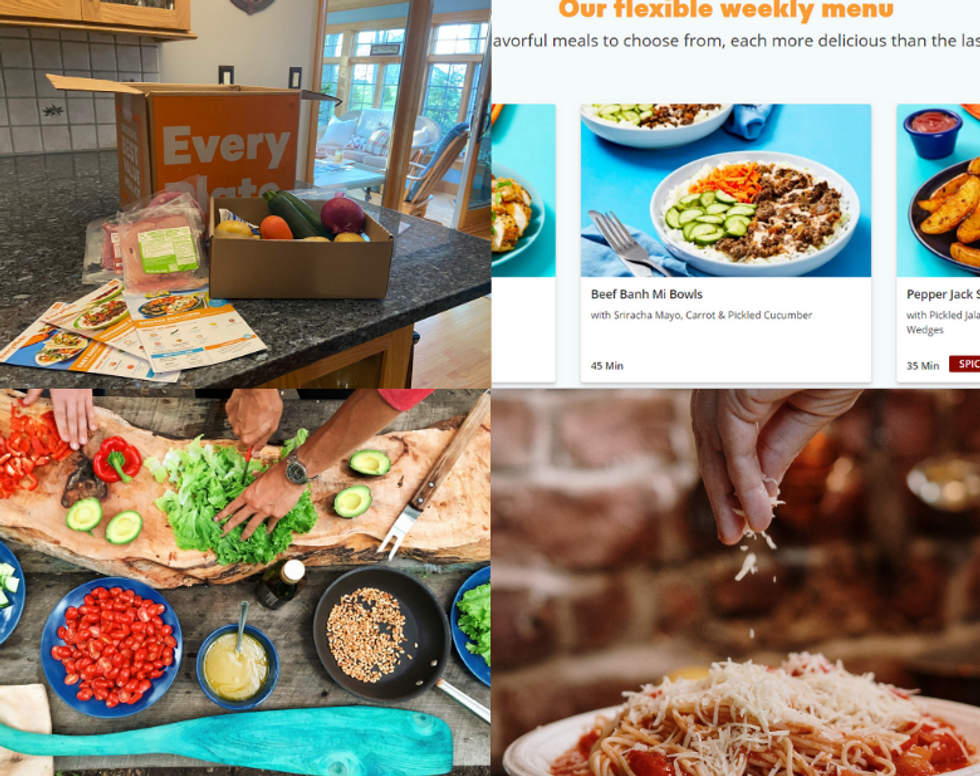 Home Chef Overview
A really annoying and difficult-to-navigate website means details about Home Chef are tough to uncover. Like, what's on the menu? What kind of plans do they have? How much does it cost? We were a bit miffed that you have to sign up and provide your email address and credit card information before you can access the site.
We finally discovered that Home Chef offers 20+ meal options a week in a variety of plans. Their Mexacali Cheesy Penne with Corn & Poblano is loaded with calories and carbs – and this is part of their carb-conscious menu!?! Something does not compute . . .
The 30-minute prep time isn't inordinately long, and the price per meal starts at $6.99 so it's economical.
The best thing is they have two 15-minute meal kits weekly - Creamy Sun-Dried Tomato Pork Cavatappi is delish. We also tried a few Easy Prep options such as the Pulled Pork Spring Roll Rice Bowl W/ Crispy Wonton. Although it's quick cook - no prep, this one was pretty tasteless.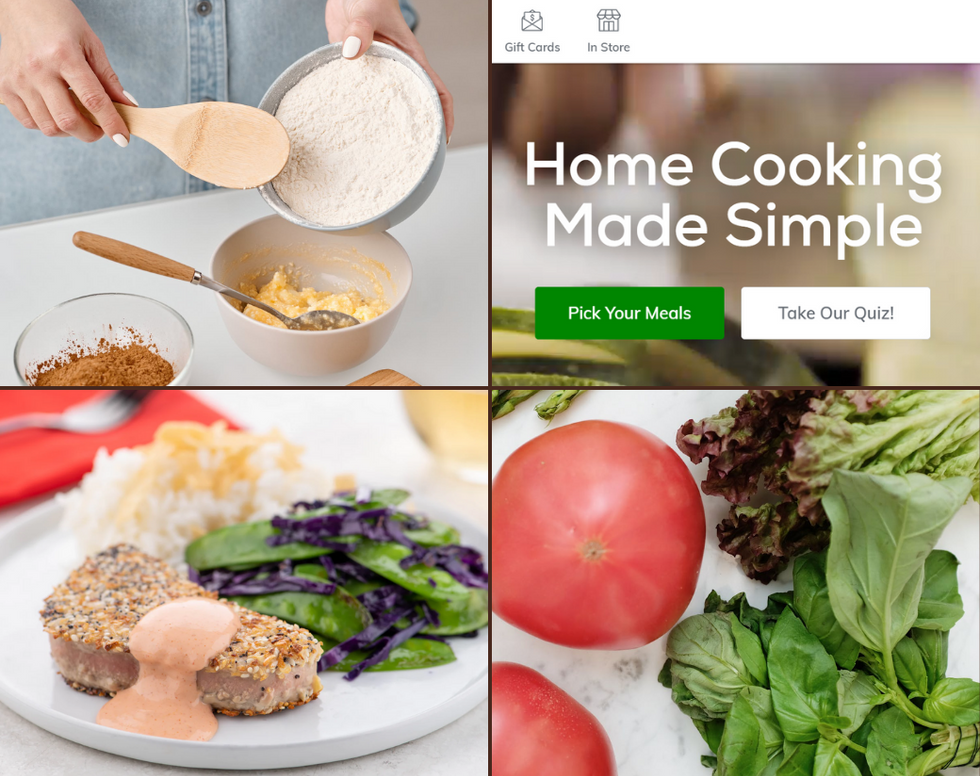 Overall Verdict
There's no denying that both EveryPlate and Home Chef deliver quality pre-portioned ingredients that help you avoid meal planning, prepping, and those time consuming trips to the grocery store. But in reality, both are very different.
EveryPlate is our go-to meal delivery kit. From beginning to end the entire process is seamless. But you cannot beat their amazing $5 meals. So it's EveryPlate for the win!
Ready to give EveryPlate a try? Follow This Link For An Exclusive Offer: Try EveryPlate Today!