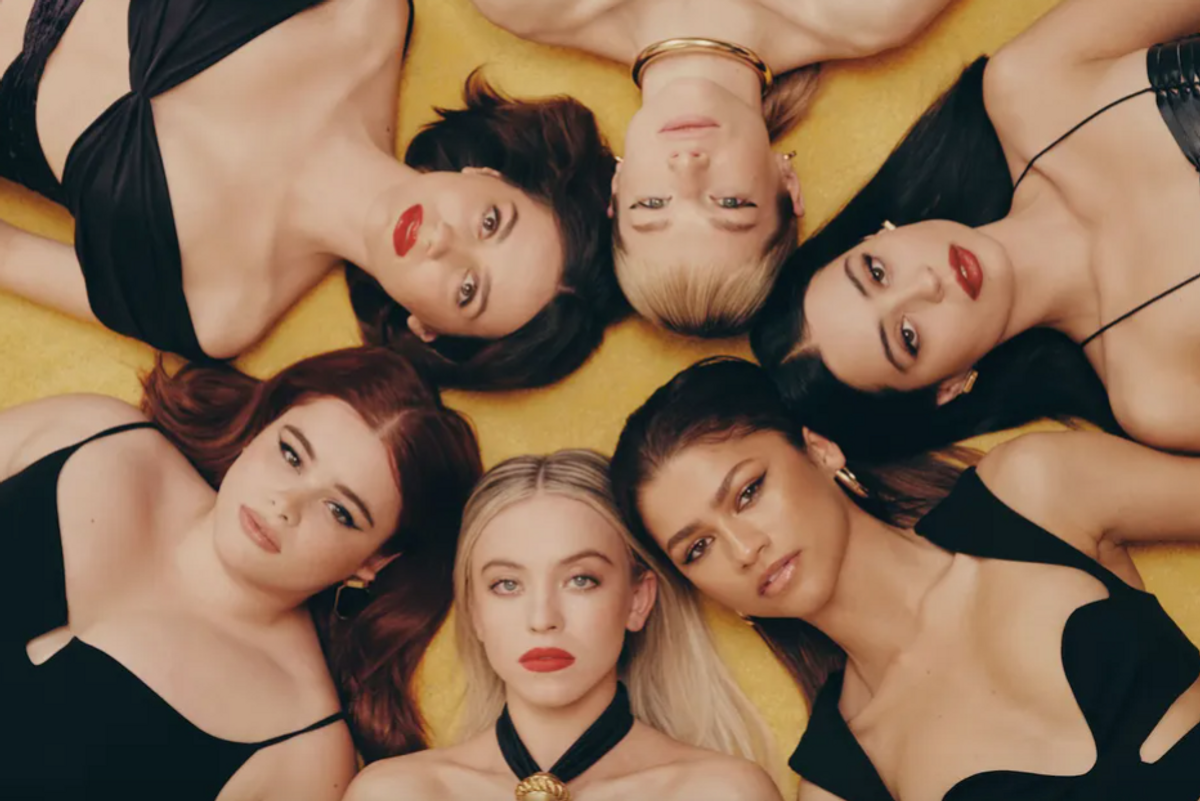 Get Red-Carpet Ready Hair With Beachwaver
Fashion is back and so is "Euphoria" inspired beauty, makeup, and hair
And just like that … we're less than a month away from the illustrious first Monday in May.

The most glamorous event of the year is finally back on its hallowed day. The Met Gala — admittedly fashion's biggest night— is baaaaccck in all its full-sized glory. After canceling the 2020 gala and scaling back the 2021 ball — which moved to September due to pandemic concerns — this year's celebration of the Metropolitan Museum of Art's Costume Institute is set to return to its original magnificence.
---
And just when we need it most. Thank goodness for that.
I can't help but recall legendary fashion writer Andre Leon Talley's momentous comment in the documentary The September Issue. "It's a famine of beauty," Andre proclaimed. "The famine of beauty, honey! My eyes are starving for beauty!"
Over a decade later, designers are still scrambling to feed the desire for beautiful things — now more than ever. The pandemic left us in such a state. What do we wear? How do we act? And honestly … what is going on?
The 2021 Met Gala was a parade of disappointment. Although a smattering of redemptive looks shone through the clamor, the overwhelming consensus was that fashion's biggest night fell flat. The pressure to perform drove some designers to play it too safe — resulting in statements that would be boring on any runway, but felt egregiously unamusing at the Met. On the other hand, others took risks that just did not play well. At all.
We can only hope that the 2022 Met Gala offers a smarter slate. But I'm optimistic. Given all the increasingly daring — and thankfully satisfying — looks we've seen so far this season, I hope the momentum will carry the day. From fashion week to the Oscars to the Grammys, designers have abandoned last year's frantic uncertainty. Rather, they've settled into themselves and the trends have settled, too. The vibe has shifted. And designers are following its lead.
So far, an explosion of color, print, and daring shapes have made their way onto big runways. There have already been huge statement-makers — the Miu Miu skirt for one — and this year's theme seems to be: big and bold.
But it's not just fashion taking cues from these maximalist sentiments of the 2022 trendscape. Beauty and hair styles are falling in line too. While the "clean beauty trend" is still making its rounds on TikTok, the allure of glitz, glamor, and drama endures.
After all, it's the roaring 20s! It's the Y2K revival! And more than that, it's the Euphoria era! All of these emergent influences point to kitschy looks, glimmering eye makeup, and semi-ironic color combinations. I'm talking blue eyeliner, tooth gems, and glitter on your eyelids. I'm talking butterfly clips, bleached bangs, and even the comeback of The Rachel.
According to WWD, this infectious energy for adventurous beauty looks comes from Gen Z: "While consumers once sought Instagram-perfect pouts, expressionism is now the name of the game. As epitomized by Euphoria — the 2019 HBO show which won an Emmy for makeup — young consumers opt for face art and creativity over contouring. Starting with neon eyeshadows and liners, rhinestones, pearls, glitter teardrops, and beyond."
The article continues: "It matches the energy of Gen Z: their unapologetic nature, and going against the grain… There's this very individualist kind of sensibility," said Doniella Davy, the artist behind Euphoria's makeup department.
This proves that HBO's Euphoria is inspiring cultural shifts and this type of phenomenon. Just like Friends influenced beauty in the 90s, Sex and the City ruled the 2000s, and Gossip Girl ruled the early 2010s, Euphoria is the defining trendsetter of this decade so far.
The late 2010s showed a dip in television's influence on fashion. None. For fashion inspiration, social media took over and became the driving force behind what people were wearing all across the globe.
But now, the genius of Euphoria is that it's fodder for TikTok and takes cues from what people are already doing. It's more potent than anything hosted on recent television shows, because it's absolutely instantaneous.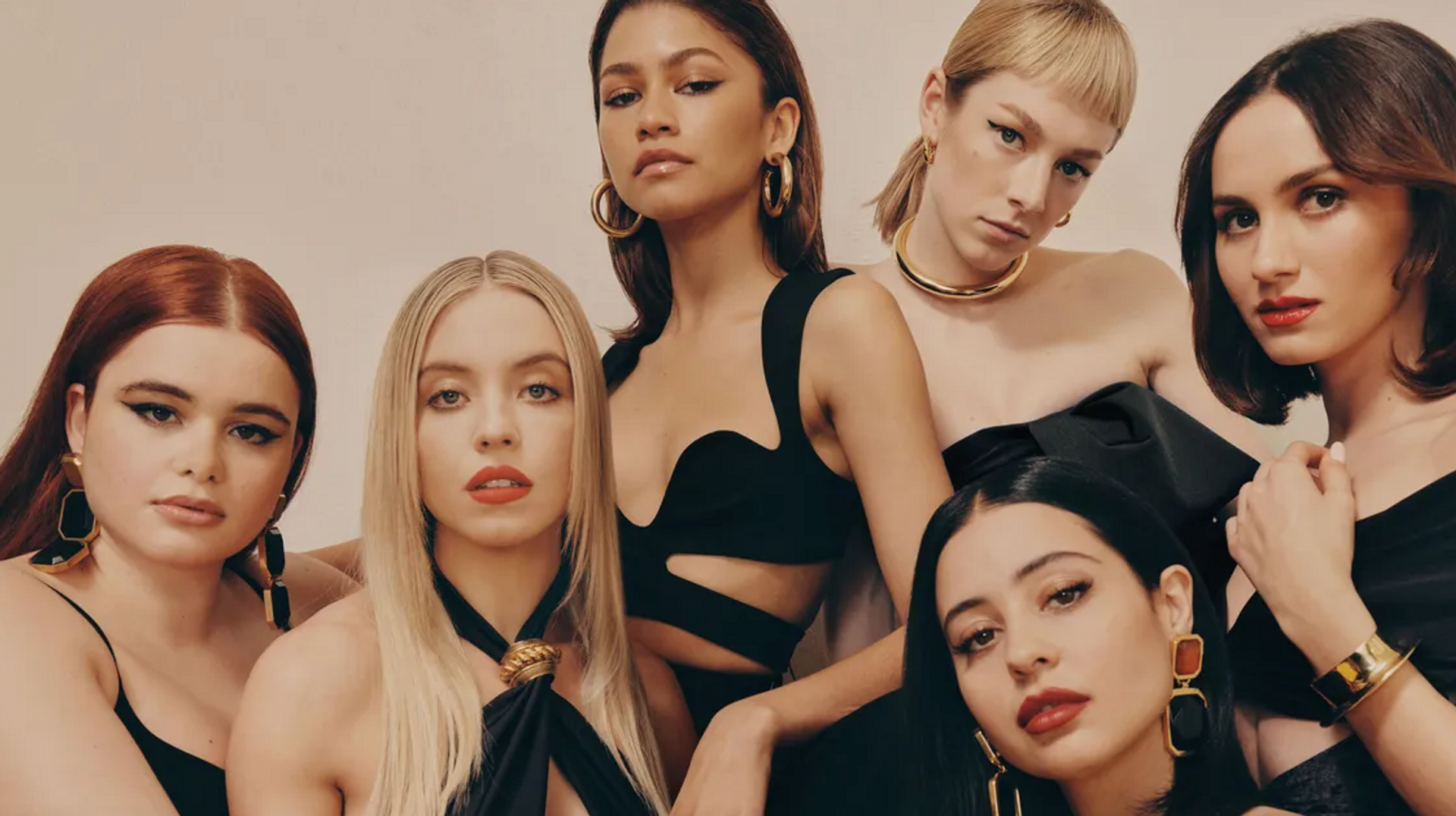 Hollywood Reporter agrees, insisting that Euphoria hair and makeup is affecting the red carpet. According to THR: "The series' makeup department head Doniella Davy tells THR that she got most of her inspiration from Gen Z Instagram accounts, as well as the late 1960s aesthetic of supermodel Twiggy, Nina Simone (with her rhinestone eyebrow looks) and 1970s glam rock moments. 'Gen Z is completely redefining what makeup can and should be used to do, by embracing a total freedom in expression and defying beauty and makeup norms," says Davy. 'I love seeing how these young artists and humans are flipping the whole idea of beauty and makeup on its ass.'"
Creator Sam Levinson encouraged Davy to challenge existing makeup norms and "introduce a new makeup language," she says, "a way of transcending mainstream archetypes and stereotypes and embracing a more fluid, boundary-pushing mode of self-expression." Davy aimed to capture and reflect the way young people use makeup to express themselves and feel more represented (beauty is often seen as more inclusive than fashion with its sample size crowd — all sizes, colors and genders of people can use beauty products)."
But not every look can be replicated. Some require hours of preparation and teams of people. Yet, the most individual looks are those you can do at home in your own room.
Euphoria looks are super popular because they're super accessible. And the best part is, you can achieve this without expensive, hard-to-use tools. There are countless tutorials for Euphoria makeup, but more and more people realize that what really takes a look over the edge is … the hair.
Think about the characters you love. Rue's messy bedhead signals that she has … other things on her mind. Maddy's silky tresses indicate that she's a bad b*tch who knows precisely what she likes. Casssie's curls enhance the innocent look she's crafted. And it goes on.
No matter which character you strive to embody, the hair is the crown on top. No need for a complicated tool like a Dyson Airwrap to reinvent yourself in the image of your favorite character. You just need a simple, versatile product — like those from Beachwaver.
Beachwaver offers a line of effective hair styling tools that will help you get the hair you want without the hassle. Now offering a sitewide spring sale, it's more affordable than ever to Get. The. Look.
Explore theBeachwaver Spring Sale now for everything you need to craft your coiff to suit the latest trends.