Ekster and Ridge are two of the best slim wallets on the market.
At first glance, they seem pretty similar with sleek high-quality designs. Both offer protection for your cards and elevate your style, but with a closer look, you'll see that there are plenty of differences.

Nowadays, wallets are all about convenience, and that's why the industry is turning out so many new players. They're asking questions like, Is there a way to display your cards so you never have to fumble at the register? Is there a wallet that could even fit in your front jeans pocket? What's the smallest we can go without sacrificing card options? Can wallets be smart now?
To help you pick which one to get your dad for fathers day, we've outlined the key similarities and differences, so you can make an informed decision and maybe buy the last wallet you'll ever need.
Key Similarities
Both are super slim
Both protect RFID (stopping wireless bank account theft)
Both have similar price points, with Ekster starting at $69 and Ridge starting at $75
Both can store up to 12 cards
Both come in a wide variety of colors
Key Differences
Ekster wallets are made from premium Italian leather or vegan leather, and Ridge wallets are made from aluminum, titanium, and carbon fiber
Ekster has a solar-powered tracking card, so if you misplace your wallet, you can use Bluetooth technology to locate it
Ekster has a card pop-up feature, so you can grab cards without opening your wallet
Ekster only offers a cash strap in the wallet and Ridge offers a cash strap and a money clip or both, with the ability to switch
Ekster Overview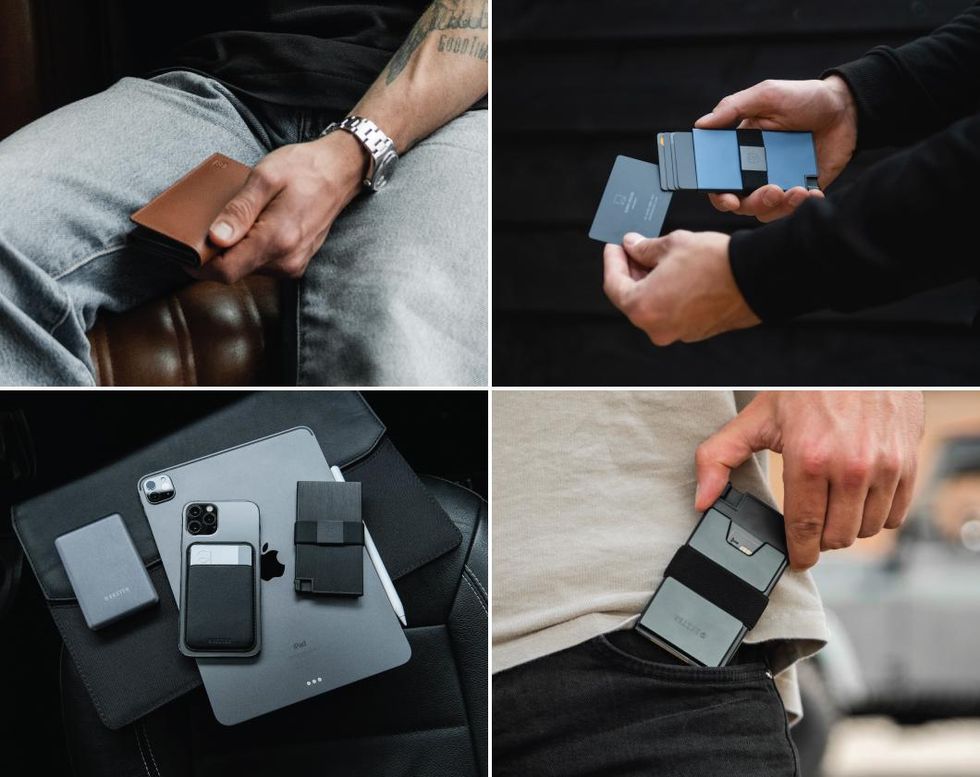 Eksterdefinitely has a more timeless look with a sleek, modern twist. The wallet wins points for its cutting-edge card pop-up feature and trackability, but not without maintaining that classic leather aesthetic.

They offer a bi-fold option, a cardholder, and The Parliament, which is the go-to. It comes in not just standard leather, but also premium Italian leather from Tuscany, and vegan leather, made with PVB recycled from scrapped cars!
The images are incredible, and reviews are up to par; customers love the wallet for its slim style, easy access, and built-in trackability. Never losing your wallet again sounds pretty great.
Ridge Overview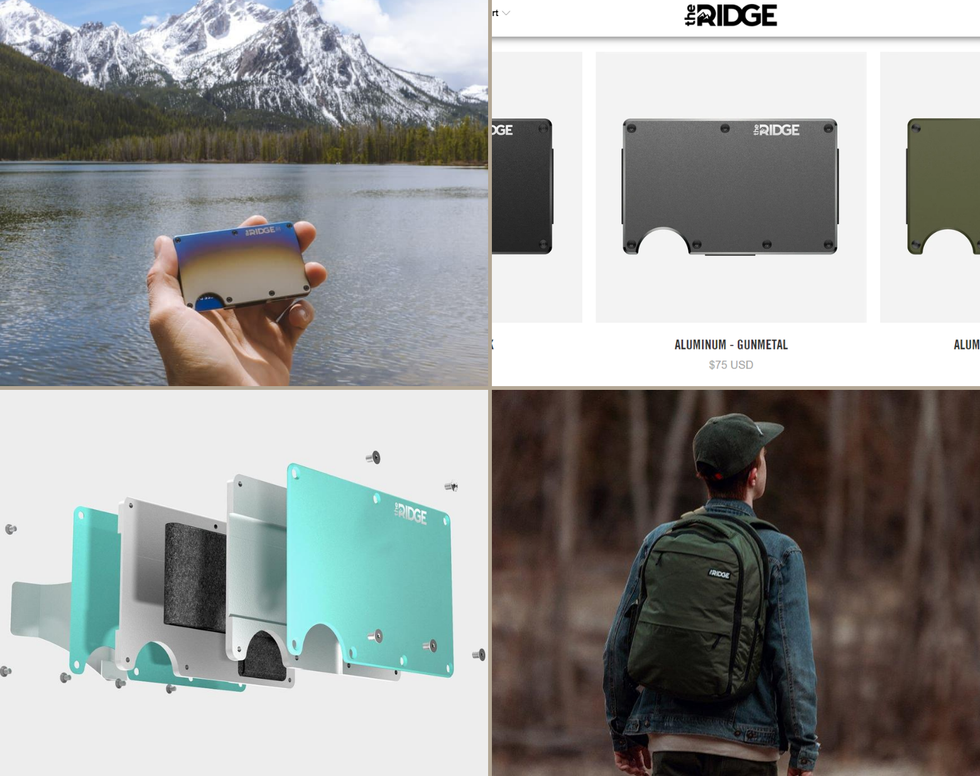 This slim wallet looks like the future; the fresh design and military-grade materials make it a stand out in terms of style. However, we did have to search for user photos to fully understand what it looks like in person. Ridge is skilled at advertising the sleek design but fails to focus on how it'll look in your pocket or bag.
There's also the conversation of whether to go with the Cash Strap, the Money Clip, or both.
The Cash Strap is slightly slimmer, but Ridge boasts that it's replaceable...why would we want to invest in something that's going to break? The Money Clip is a little more traditional but again we worry about breakage if this falls or gets crushed.
Ridge also doesn't offer the tracking option.
Final Notes
If you're looking for a slim wallet, these are the best on the market. We looked at some others in the space, but none compared to Ekster or Ridge. These are going to be the top retailers if all wallets start to get a little slimmer. With cash becoming increasingly less popular, it could be on the horizon!
Although Ridge looks more futuristic, Ekster is the true slim, smart wallet of the future, while maintaining a classic look. You can't beat the convenience of that amazing pop-up feature or the trackability that could save you countless headaches, hours retracing your steps, and dollars, buying more wallets. The colors are gorgeous, and thanks to high-quality leather, the more you use your wallet, the more you're going to get that lived-in feel.
Price wise, they're similar, but Ekster is the better value for its extra features. We're confident that Ekster has the lasting impact you'll want in something you use every day.
Ekster even have a Fathers Day bundle that allows you to save 40% off their best-selling products. It includes:
- 2x Ekster Wallet
- 2x Tracker Card
- 2x Cash Clip
- 2x Premium Gift Bag
So you and your dad can have matching wallets! Plus, each bundle comes with a complimentary Dad joke generator just in case he runs out of material. There are only 500 of these bundles available, so get it now before it's too late.