Editor's Note: I've been trying to focus on a healthier lifestyle, starting with what I eat. My friend recommended both Daily Harvest and Splendid Spoon, so I decided to give them both a try before sticking with one subscription. Read my full rundown of what my mealtime routine looked like before trying Splendid Spoon, and how it's now.
Before Splendid Spoon: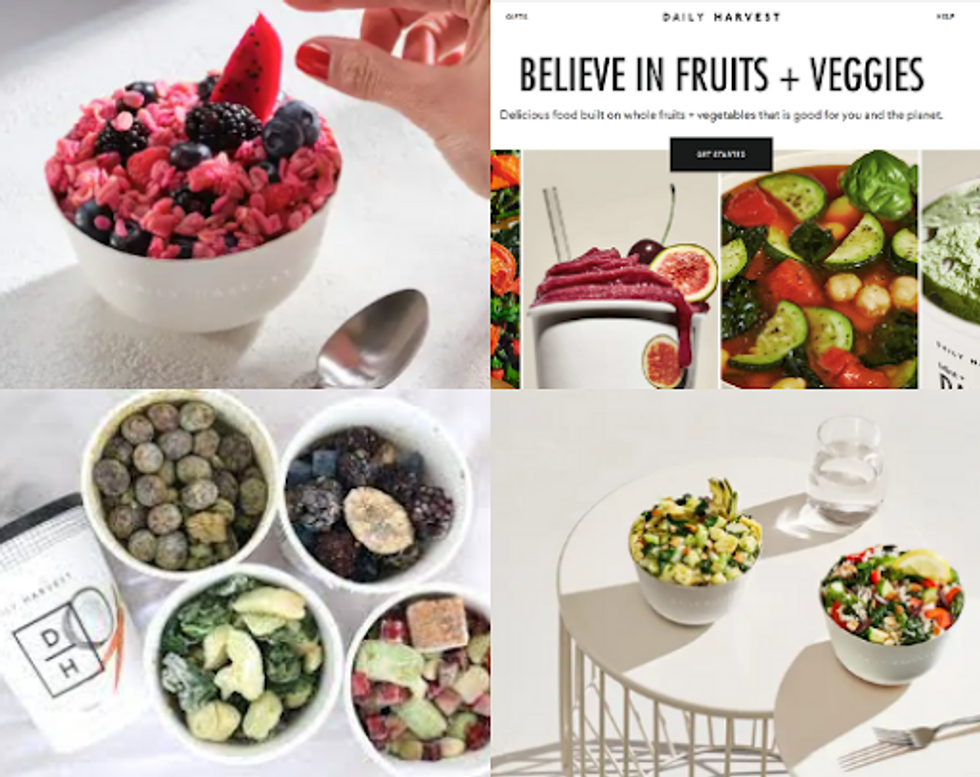 I'm sick of eating fast food night after night. It's time I make a change and I thought Daily Harvest would be the perfect place to start. They send pre-packaged ingredients in individual portions for you to create meals.
Signing up with Daily Harvest was simple and affordable; for 9 cups a week, it costs $69.75. I signed up and picked exactly what I would eat over the next week. My very first meal was the Spiced Pear + Cranberry, I knew I needed to blend it, but I didn't realize how much of a hassle that would be. It was definitely more work than I expected, especially on mornings if I was in a hurry. Daily Harvest also had harvest bowls, flatbreads, soups, snacks, and frozen cups of fruit.
I tried their Artichoke + Spinach flatbread which was nice but took around 20-25 minutes to cook in an oven (I couldn't really do this in an office). So, I had to limit my options to soups and harvest bowls for lunch. I decided on the Quinoa + Chipotle harvest bowl which took 3 minutes in a microwave. Their meals are packed with superfoods and nutrients, but I still never felt content after finishing a Daily Harvest meal.
Although, I wasn't living on takeout and fast food anymore. I was still snacking the same amount as before. Daily Harvest didn't seem to be the right fit for me.
After Splendid Spoon: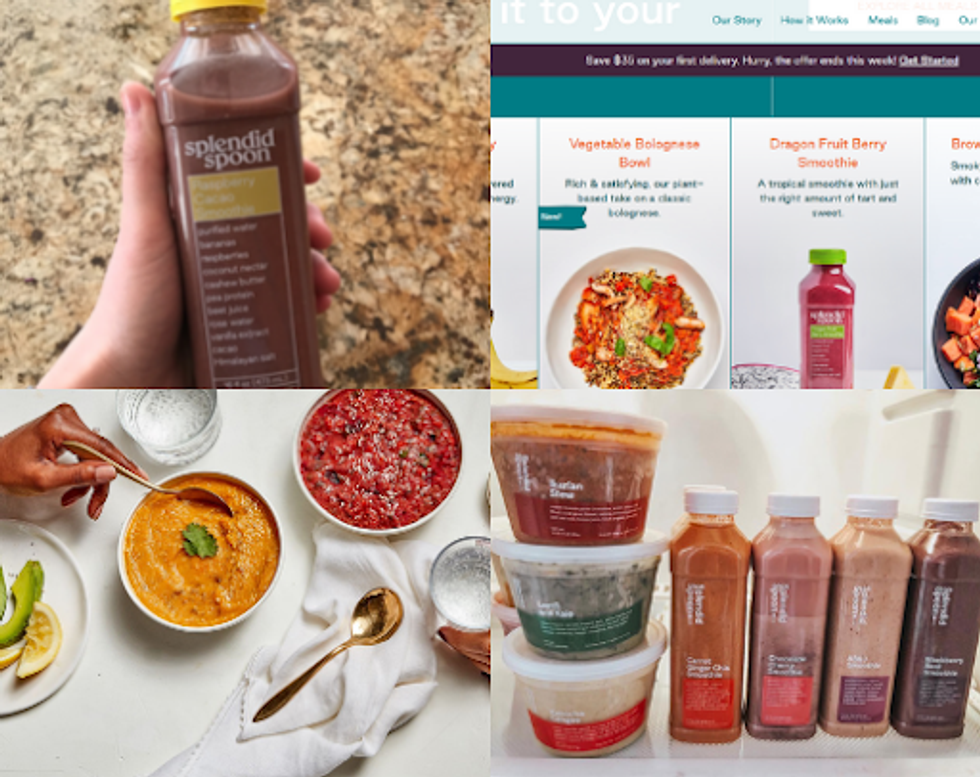 Splendid Spoon is a subscription-based meal delivery program that could help me incorporate nutritious, healthy, and plant-based meals into my diet without cooking or ingredient prepping.
With Daily Harvest, I had to pick a lot of individual meals to put together into my box, but Splendid Spoon delivers everything I'm supposed to eat throughout the week in 5 boxes, one for each day. I still can choose specific meals, juices, and soups within my boxes.
I went with the Breakfast, Lunch, Dinner + Reset plan, which included 5 smoothies, 5 bowls, 5 noodle bowls, and 1 full-day reset at $8.00 per meal. They have over 50 different menu options, including juices and snacks. All their ingredients are GMO-free, gluten-free, and dairy-free. Their meals looked delicious, and I couldn't wait to dig in.
I started with the Blueberry Coconut Smoothie, which arrived already blended, so I could grab the bottle and run. Especially for a low-sugar smoothie, it was delicious! I gave the Lemon Wild Rice and Broccoli Grain Bowl a try, which included wild rice for protein, navy beans to steady blood sugar, and broccoli to support digestive health. And it took only a few minutes to heat in the microwave.
I tried the Creamy Mushroom and Spinach Noodle for dinner and it was delicious! 😋Plus, it included shitake mushroom to strengthen bones, peas to stabilize blood sugar, and coconut to clear skin. Splendid Spoon's Green Juices and Shots were the perfect mid-day snack - which I never needed too much because Splendid Spoon's portion sizes were perfect!
Splendid Spoon
Clean Eating Made Easy
With Ready-to-Eat,
Nutrient-Dense Meals!
Limited Time Offer: Get $35 OFF Splendid Spoon!

Final Takeaway:
I gave both of my friend's recommendations a try. Daily Harvest was good, but it wasn't for me. I needed something that was more convenient (I didn't need a blender or oven), satisfied my hunger, and offered variety which Splendid Spoon delivered on.
Splendid Spoon's meals are delicious, convenient, and affordable. Splendid Spoon has a flexible subscription which allows me to skip weeks, pause, or opt-out anytime. I loved every meal I had with Splendid Spoon so far. Plus, they are currently offering readers $35 off!
Splendid Spoon is nutritious, convenient, and affordable. It's helped me stick to my new healthy eating habits. Trust me and give Splendid Spoon a try.