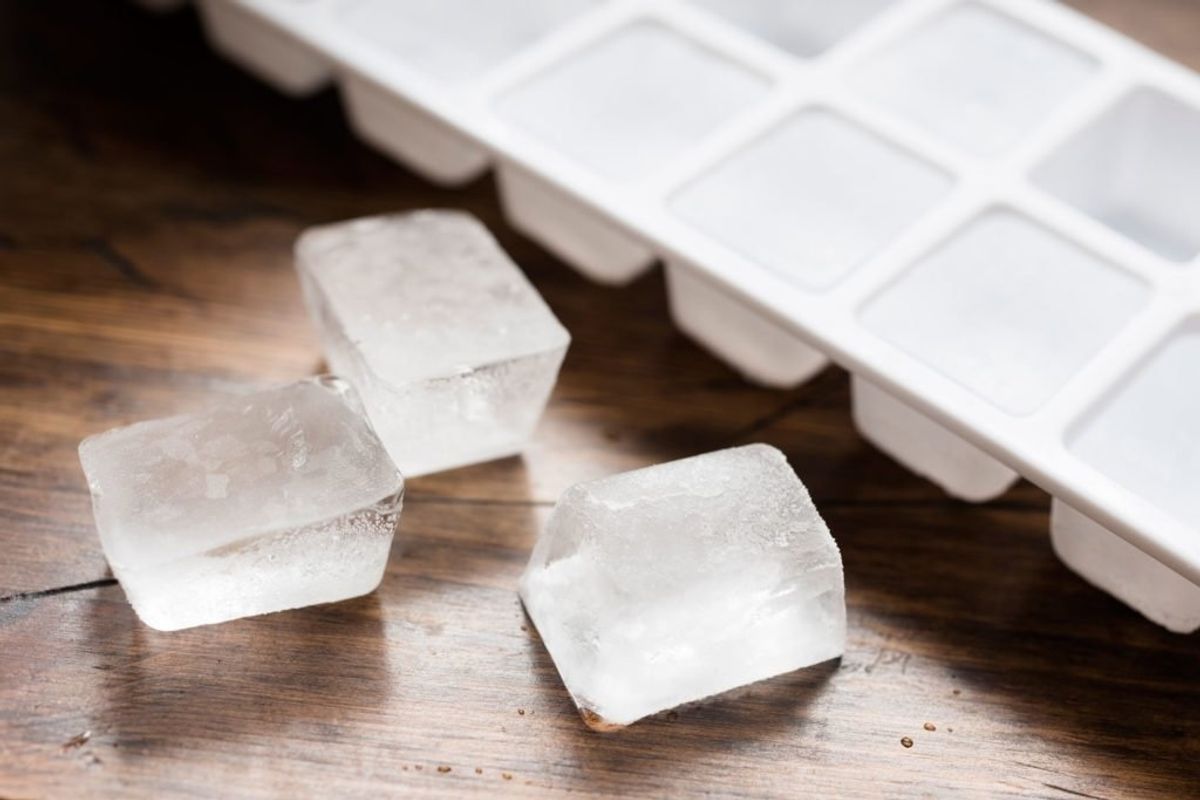 Best Easy Release Ice Cube Trays
Stop struggling to remove ice cubes from hard plastic trays! Here are the best easy release ice cube trays to buy in 2018.
Ice cube trays are a kitchen item most of us use every day. Even if you have a freezer that churns out standard sized ice cubes, it's likely you still use an ice cube tray to make larger cubes for cocktails or to enjoy your favorite liquor on the rocks. Perhaps you'll be using your ice cube tray to store olive oil and herb cubes. Or maybe like food artist Disco Cubes, you'll be freezing fresh rose buds and whole chilli peppers inside larger cubes for parties.
There are hundreds of styles of ice cube trays that come in all shapes and sizes available on the market. No matter what you'll be using your ice cube tray for there's nothing more frustrating than struggling to remove the cubes from the tray. When buying a new ice cube tray, look for easy release ice cube trays made from soft plastic. Or choose a stainless steel tray with a lever that removes the ice cubes for you.
Here are the best ice cubes trays for everyday use and a few to consider for entertaining.
Best All Around: OXO No Spill Ice Cube Tray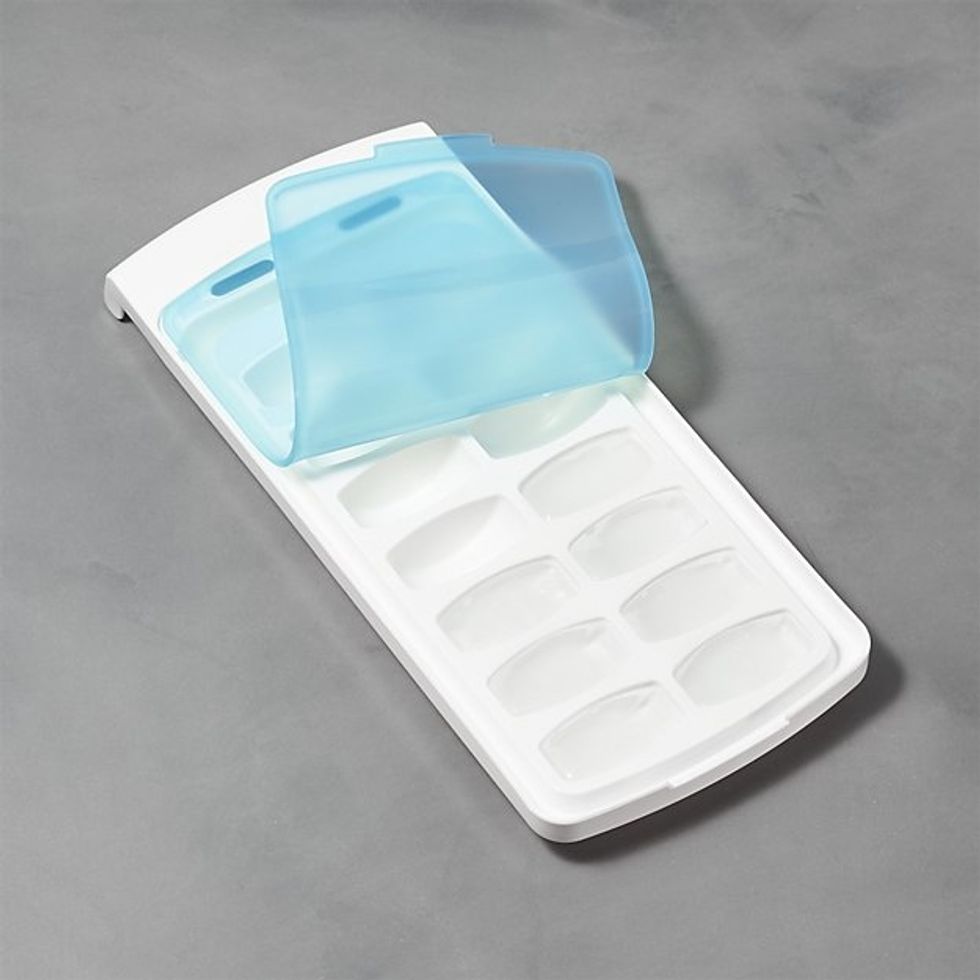 OXO No spill ice cube tray Crate and Barrel
This easy release ice cube tray is so popular there's an entire essay devoted to it in Saveur magazine. It's dishwasher safe and makes 14 half moon shaped ice cubes that easily pop of out the tray. In fact, it's so easy to get these ice cubes out that you can remove a single ice cube at a time. But that's not even the best part.
The OXO No Spill Ice Cube Tray comes with a silicone cover that prevent spills, keeps ice cubes fresh, and prevents freezer burn. No odors from the freezer will be leaking into the ice cubes while they freeze with this tray. The design also makes it easy to stack multiple ice cube trays on top of each other.
Best Stainless Steel: Onyx Slot Ice Cube Tray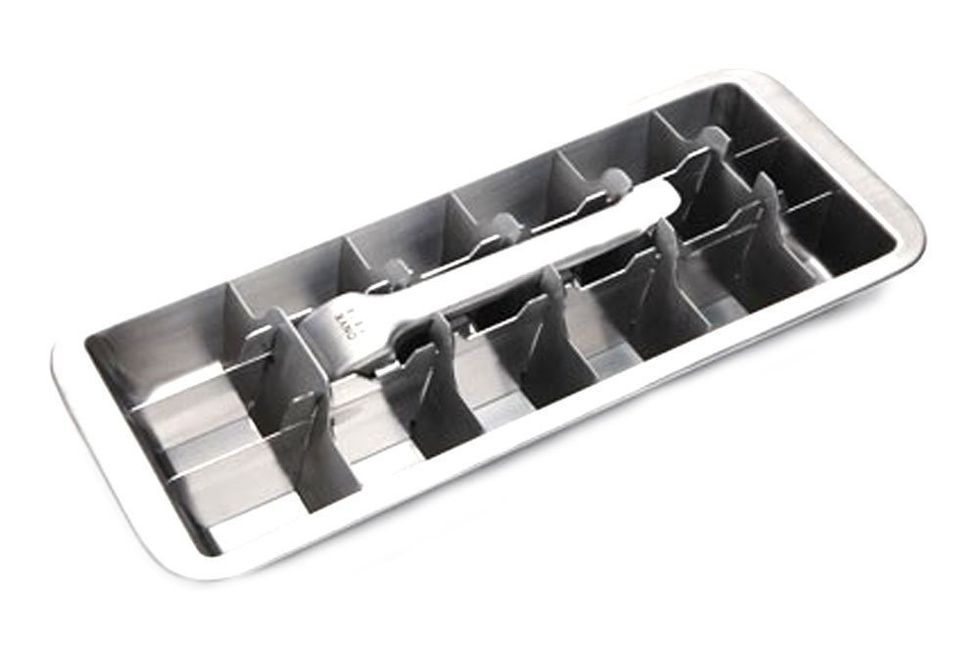 Stainless steal easy release ice cube trayOnyx
If you're not a fan of plastic, here's a vintage stainless steel ice cube that's also easy to use. This design actually first popped up on the market in the 1950's but still works well today. It makes 18 slanted ice cubes that are easily released by pulling the lever in the center. Reviewers love this ice cube contraption, but recommend running it under warm water before trying to remove the ice cubes.
Best Everyday: Peaks Ice Works Everyday Ice Tray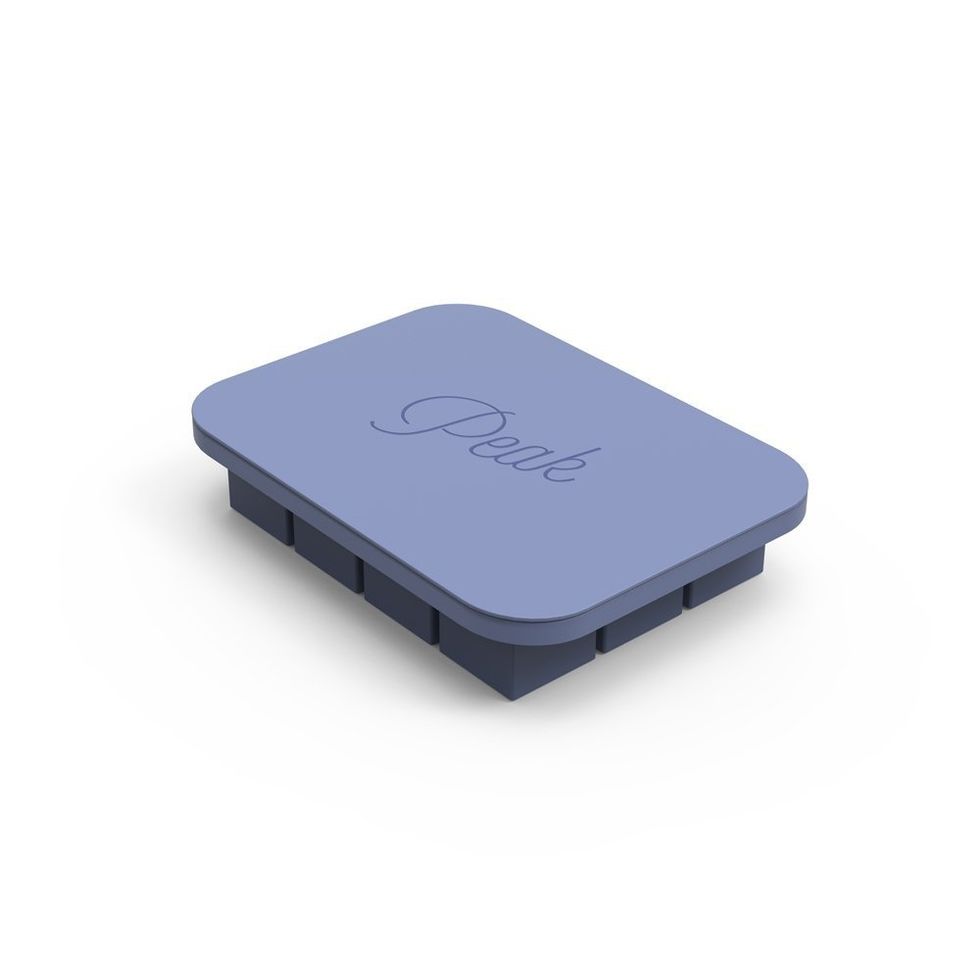 Everyday easy release ice cube trayPeaks Ice Works
This cute silicone and stainless steel ice cube tray comes in three different colors: white, peak blue, and charcoal. It makes 12, 1 ¼ inch ice cubes that can easily be popped out of the flexible mold. Each ice cube tray comes with it's own lid to preserve freshness, prevent spills, and make it easy to stack multiple trays. It's also BPA free and dishwasher safe.
Best for Cocktails: Glacio Combo Ice Cube Trays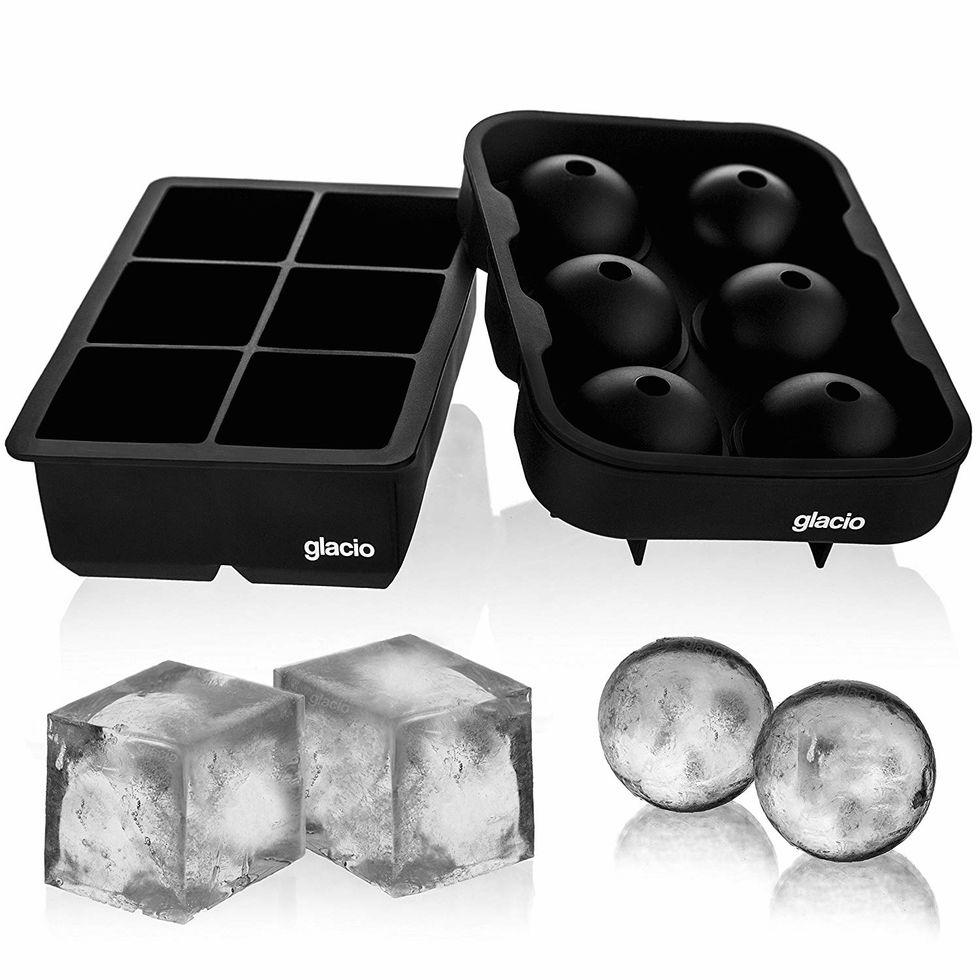 Easy release combo ice cube trays Glacio
If you only use ice cubes to make your favorite drinks on the rocks or for getting creative in the kitchen, try these Glacio silicon trays. The set of two include a spherical ice ball mold and a square mold capable of making 6, 2-inch ice cubes. These ice cube trays are made from food grade, flexible, silicon plastic so you can remove them with ease. They're also easy to clean and safe to pop in the dishwasher.
Best Novelty Ice Cubes: Kozu Emoji Ice Cube Tray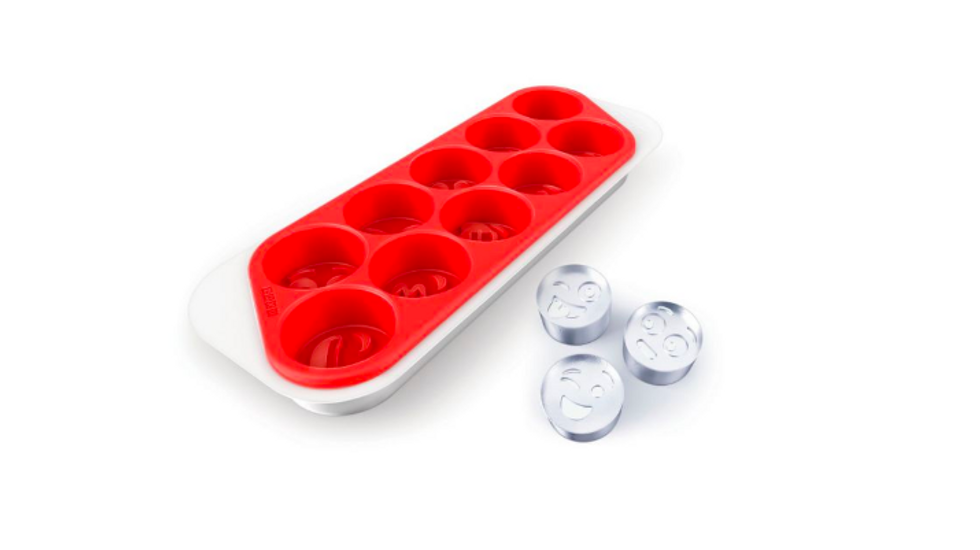 Easy release emoji ice cube trayKozu
Looking for a novelty ice cube tray? These emoji ice cubes will put a smile on your face every time you use them. This tray makes 10, 1 ¼ inch ice cubes in the shape of different emoji faces. It's made of flexible silicone for easy ice cube removal. Unfortunately, this ice cube tray isn't dishwasher safe, but it is easy to clean.