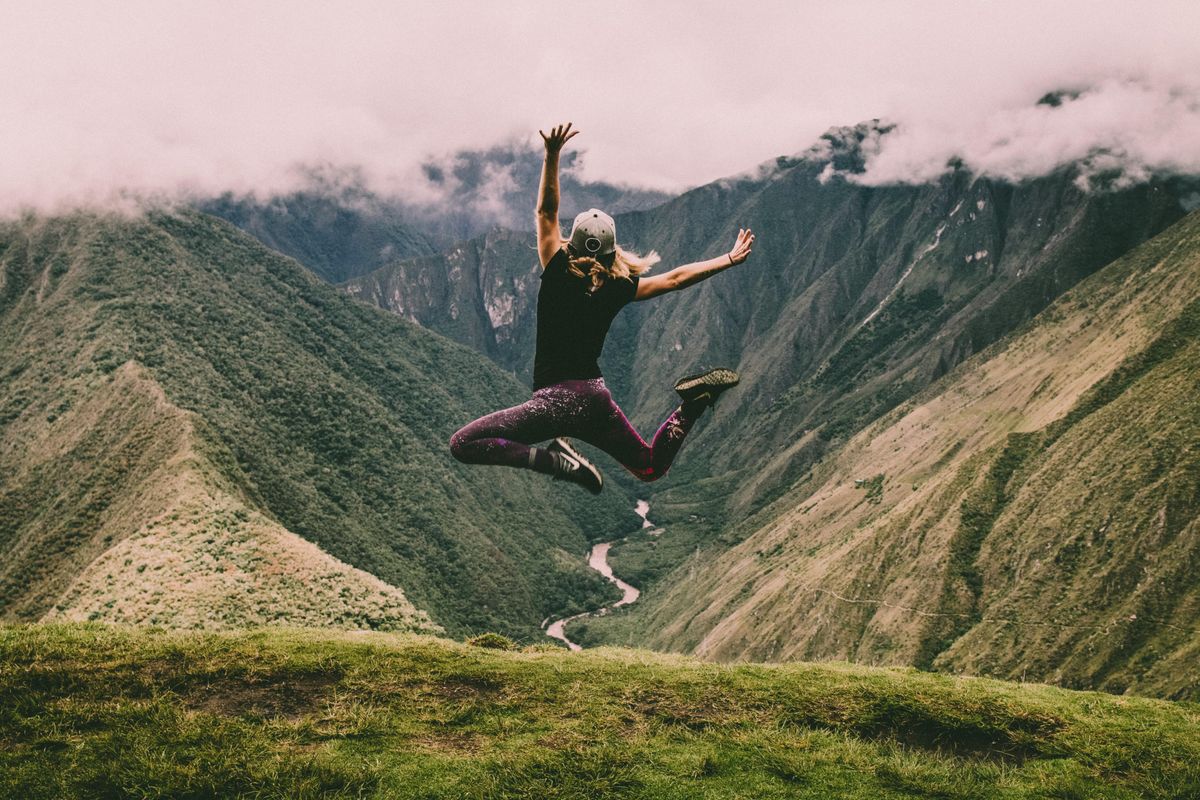 Easy - and Yummy - Ways to Fix Your Gut Health
3 Ways to Fix Your Gut Health with Probiotics (No Apple Cider Vinegar Shots Necessary)
Every other post on my TikTok FYP or Instagram feed is about how to improve gut health. Turns out, I'm not the only one. Is this merely one more trend on the self-improvement train? Are TikTokers looking for yet another way to biohack themselves? Is this just another attempt at weight loss, disguised as a health necessity?
---
According to the New York Times, it might be. "The online obsession with gut health is just one example of self-transformation content," Stephanie Alice Baker, a senior lecturer in sociology at the City, University of London, told the Times. "What you see is this trend of self-optimization … The most popular #guttok videos tend to feature before-and-after pictures — the swell of bloating under a crop top turning into toned abs. In a culture that sometimes bristles at mentions of dieting or weight loss, framing these changes around a topic like gut health might be more palatable to an influencer's audience."
But does this mean "gut health" is all a fad? Not necessarily. It's an ancient concept. Hippocrates himself said that 'all disease begins in the gut.' But our perception of how to treat gut health has become warped. And now, with modern diets stuffed full of inflammatory ingredients like gluten, caffeine, and alcohol, our approach has to shift.
What Is Gut Health?
Essentially, a healthy gut contains a balanced amount of all the essential healthy bacteria and immune cells that ward off infectious agents like bacteria, viruses, and fungi. A healthy gut means you have a stronger immune system, a better mood, effective digestion that's free of discomfort, and a healthy brain and heart — so basically: healthy gut, healthy everything else.
But an unhealthy gut is becoming more and more common. Build-ups of sugar, gluten, and hard-to-process foods can compromise your overall health and lead to some pretty uncomfortable symptoms.
According to the Times: "There's evidence to suggest that gut-related health conditions, particularly irritable bowel syndrome, have spiked over the past few decades …. A global survey published in 2021 of over 73,000 adults from 33 countries found that more than 40 percent of respondents had gastrointestinal disorders, like irritable bowel syndrome or constipation."
How to Treat Gut Health
There are many ways to treat gut health — and most of them work together to promote a more balanced lifestyle. A combination of lifestyle changes and supplements can transform your relationship with your gut, and even fix food issues you thought you'd be straddled with for good (Goodbye IBS! Hello guilt-free gluten!). Try a few of these methods to treat your gut:
Change your diet: Eat more fiber, and limit processed foods for optimal gut health. But don't give up everything you love! Eating a more balanced diet will make sure you can enjoy all the foods you want without tummy issues.
Drink water and Exercise: Staying active and replenishing your body of hydration is essential for a healthy microbiome. Your body needs overall health for gut health, so make sure to get your steps in and your hydration up!
Reduce stress: Do you ever get that feeling of dread in the pit of your stomach? Do you wonder why people tell you to trust your gut? Or why do people get stress ulcers? It's because your emotions are housed in your body. Stress manifests physically, and can have adverse effects on your gut health. Mental health reflects physical health.
Easy (and Yummy) Ways to Fix Your Gut Health
By adding more good bacteria into your body, you can support your gut health easily — all while discovering new products for an overall improved lifestyle.