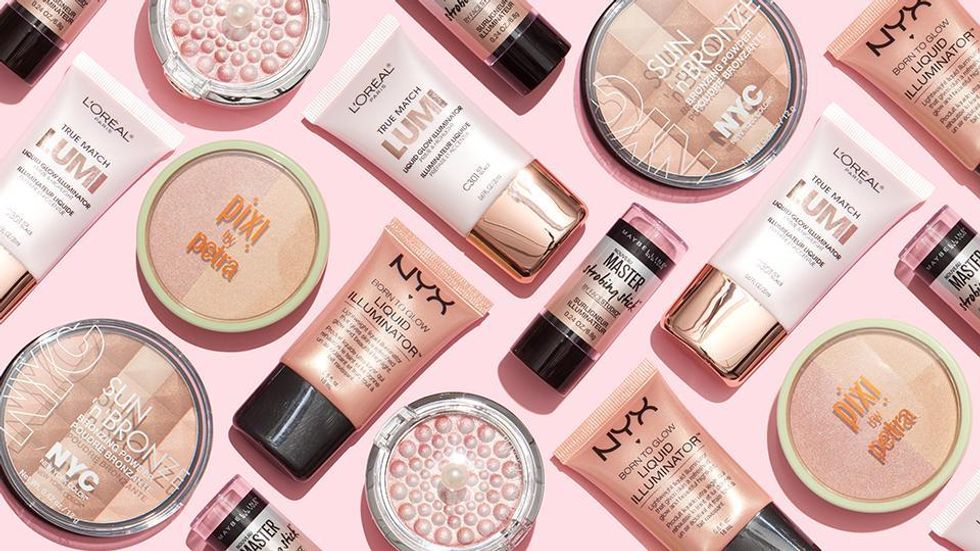 5 drugstore highlighters that rival the best
Becca who? From NYX to Maybelline, get your highlight ready to glow this summer - at a low price
If there's one makeup trend I'll never get sick of, it's highlighting.
Highlighting, along with contouring, is used as a means to bring in angles of light to the face. When done correctly (and placed in four essential facial features - corner of the eye, brow bone, tip of the nose and cupid's bow) it can brighten up your skin with a dewey, fresh glow.
Some of the most expensive highlighters on the market - think Hourglass' ambient palettes, or Yves Saint Laurent's strobe light pen - provide nowhere near the amount of glow as drugstore highlighters do. The motto should always be less is more - the same goes for the amount you're spending! Here are five of our tried-and-true, absolute favorite highlighters that are $10 and under:
1. L'Oreal Paris True Match Liquid Glow illuminator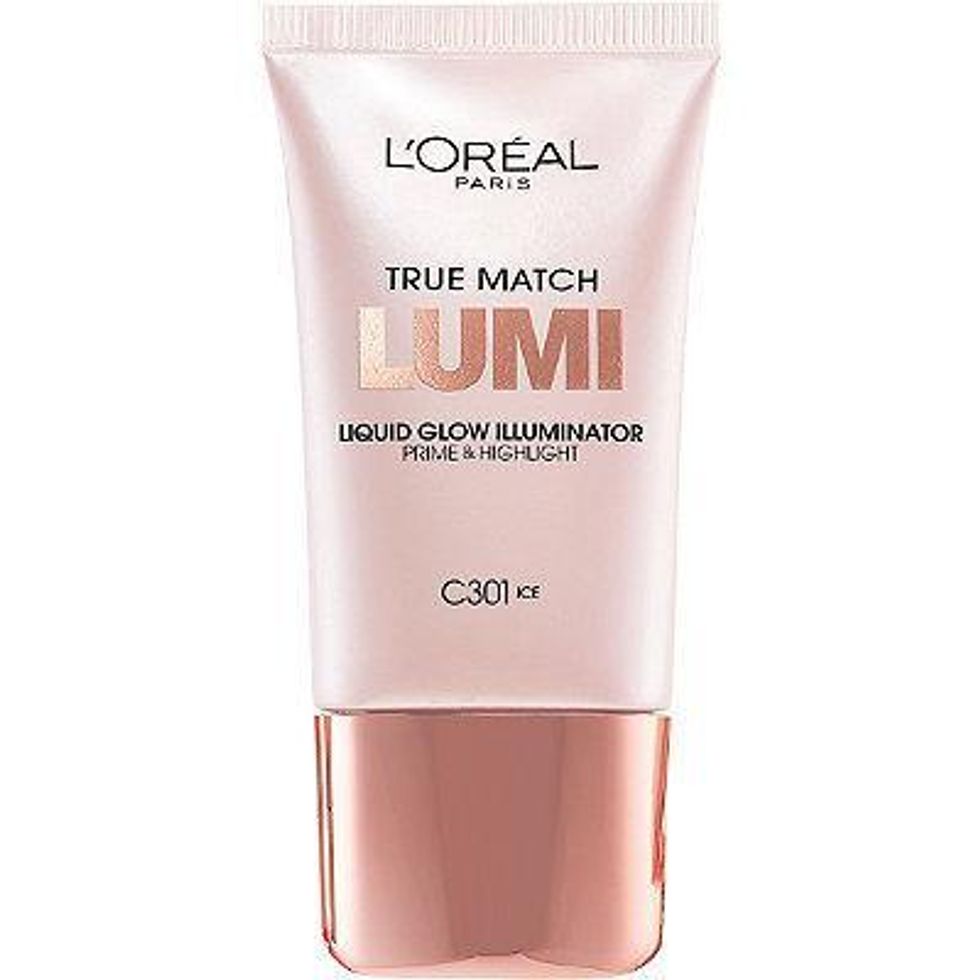 L'Oreal's first liquid highlighter ($9.74) does anything but disappoint. The Liquid Glow Illuminator is long-lasting and provides more ease and versatility with it's formula, as liquid is easily transferrable and sinks into the skin to give it an illuminating glow. It comes in Golden, Rose and Ice shades that flatter every skin tone, from warm to neutral to cool - Golden enhances peachy or yellow undertones in warm skintones, Rose enhances yellow, peachy, pink or blue undertones, and Ice enhances pink or blue tones in cool skintones.
2. NYX Baked Blush Illuminator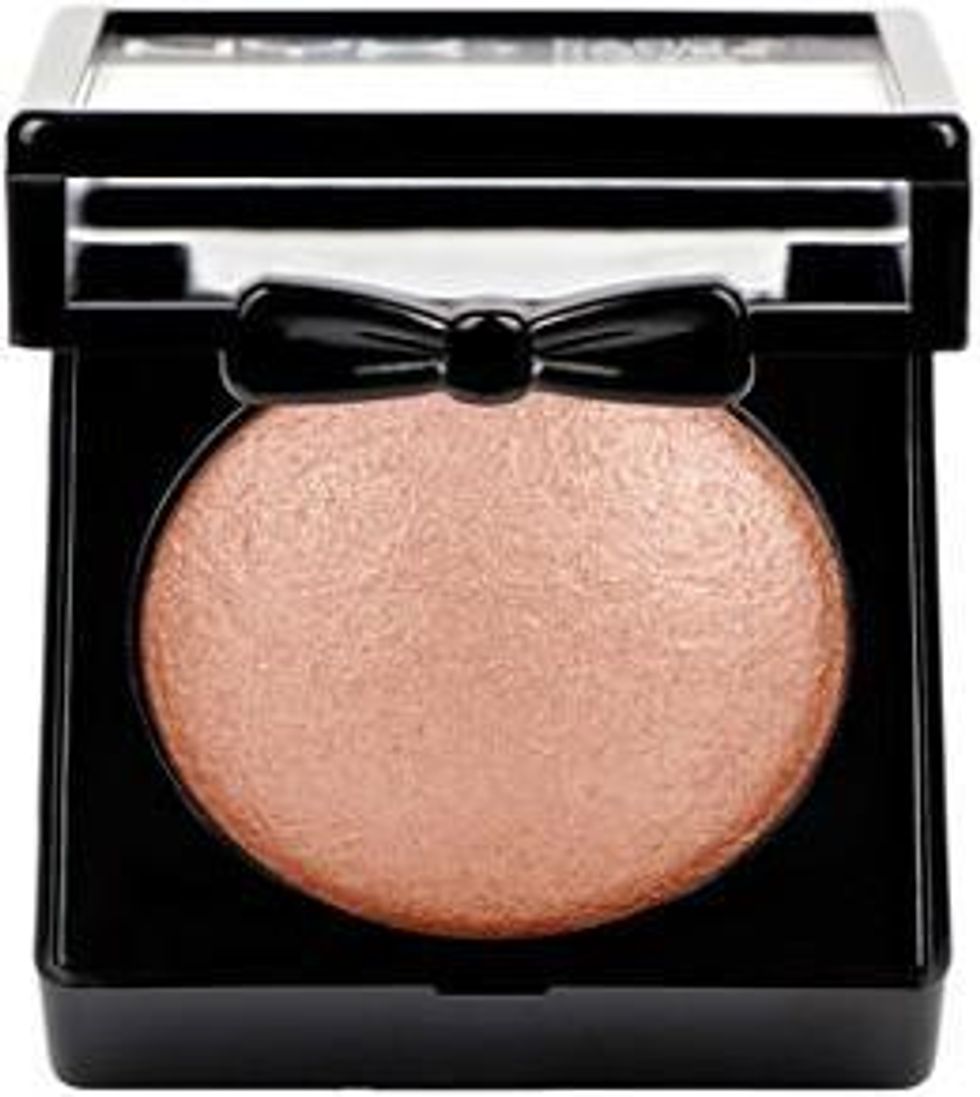 NYX's baked products can easily be the most amazing or most frustrating thing on the planet - luckily, this little guy is incredibly pigmented and offers a quality amount of highlight for the insane price of $13.26. When it comes to this one, it might be easier to wet a brush and pack on the pigment that way, but it truly depends on the makeup look you're striving for.
3. E.L.F. Baked Blush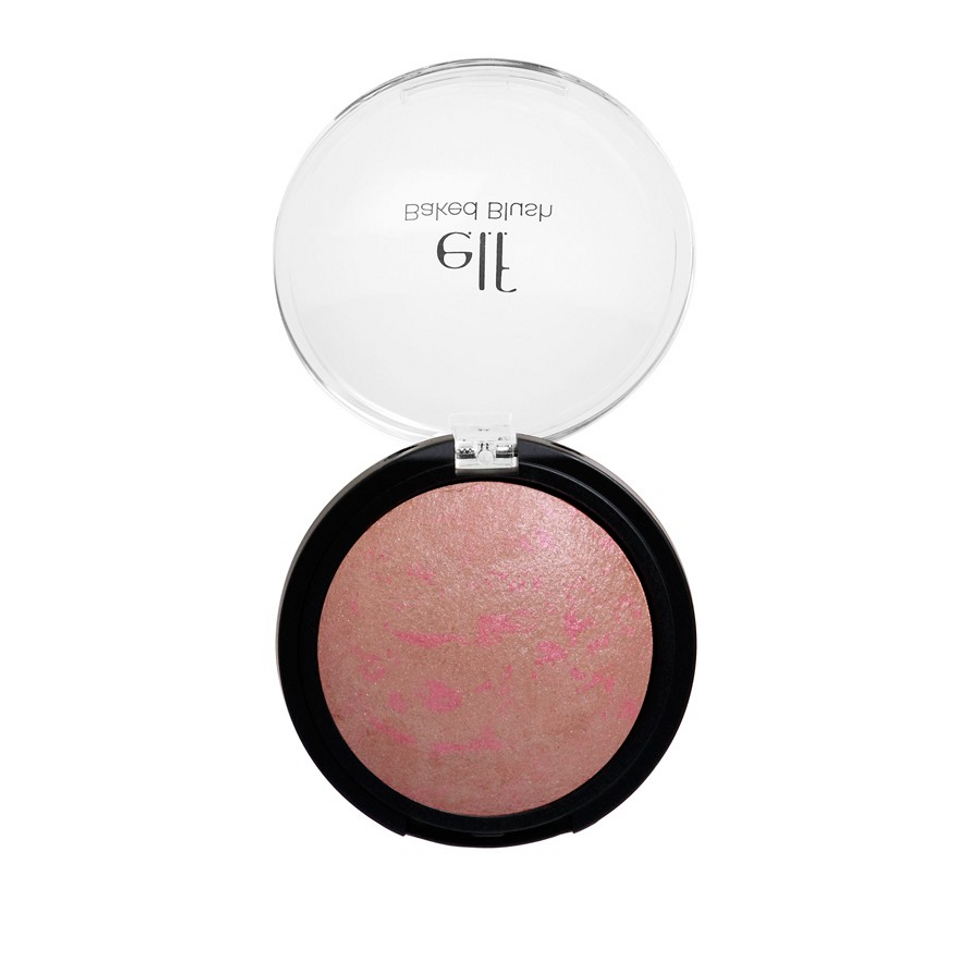 E.L.F.'s baked blush (4.79) is a personal favorite because it does all that it intends to do, with no unnecessary frills. Coming in shades "Rich Rose" and "Passion Pink", this baked blush allows you to find the pink undertones that most suit your skin. This long-lasting formula will definitely stand out on your skin, providing you with a fresh and natural-looking glow. It is more on the casual side of makeup, so if you're looking for some serious highlighting, this probably won't satisfy you. It also contains active key ingredients like rose, sunflower, apricot and grape to nourish and soothe your skin.
4. NYX Born to Glow Liquid Illuminator in Gleam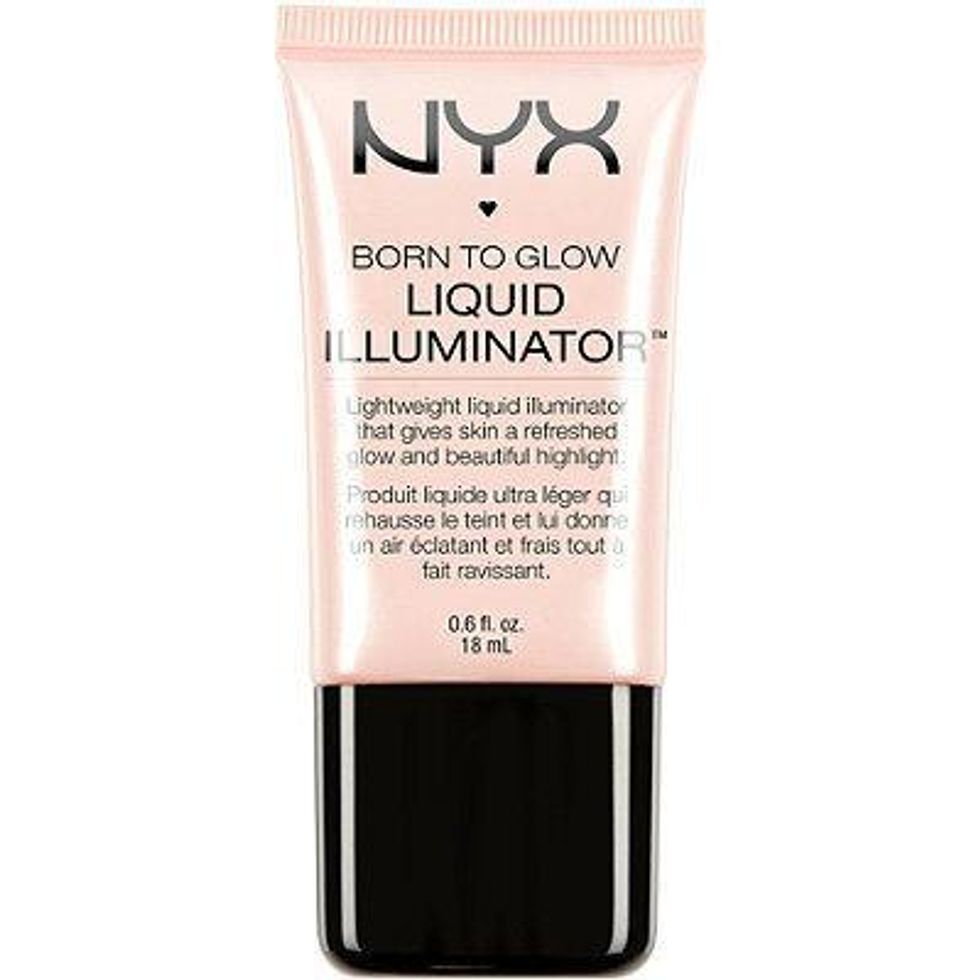 This liquid illuminator is the closest to Benefit's High Beam highlighter that you can get to without splurging - and what a highlight it is. NYX's Born To Glow liquid illuminator had been making waves on the internet not long ago for being a true and authentic dupe of High Beam, providing practically the same light glow in a long-lasting formula. It comes in several shades, from Sun Beam to Pure Gold to Sun Goddess, which if the names are any indication will have you feeling like your best summer self in no time.
5. Maybelline Master Strobing Stick in Iridescent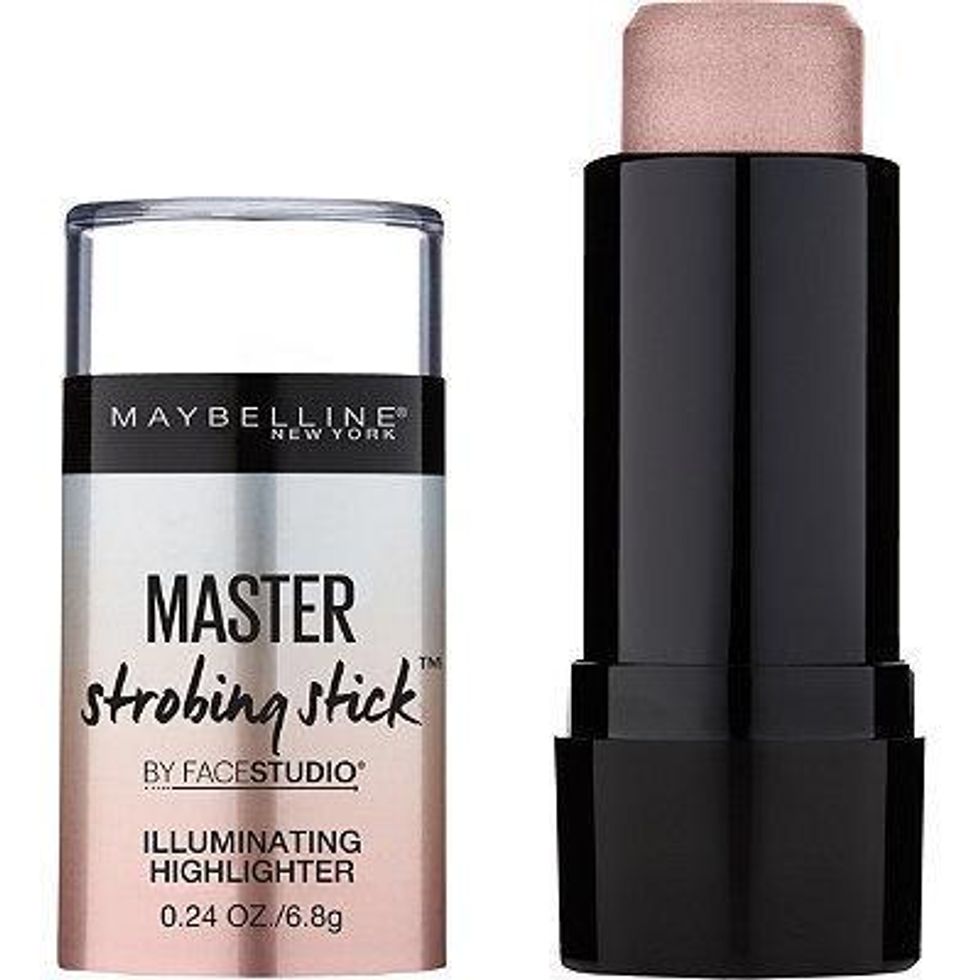 When I first came upon this product ($6.74), I have to admit I wasn't too impressed and my expectations were low. However, Maybelline - as they usually do - totally proved me wrong with this one. The Master Strobing Stick has been praised by beauty gurus and youtubers alike for it's lightweight application and incredible glow for half the price you'd usually pay for! It's creamy texture make it easy to blend into your skin and boost the highlight angle you've been looking for.