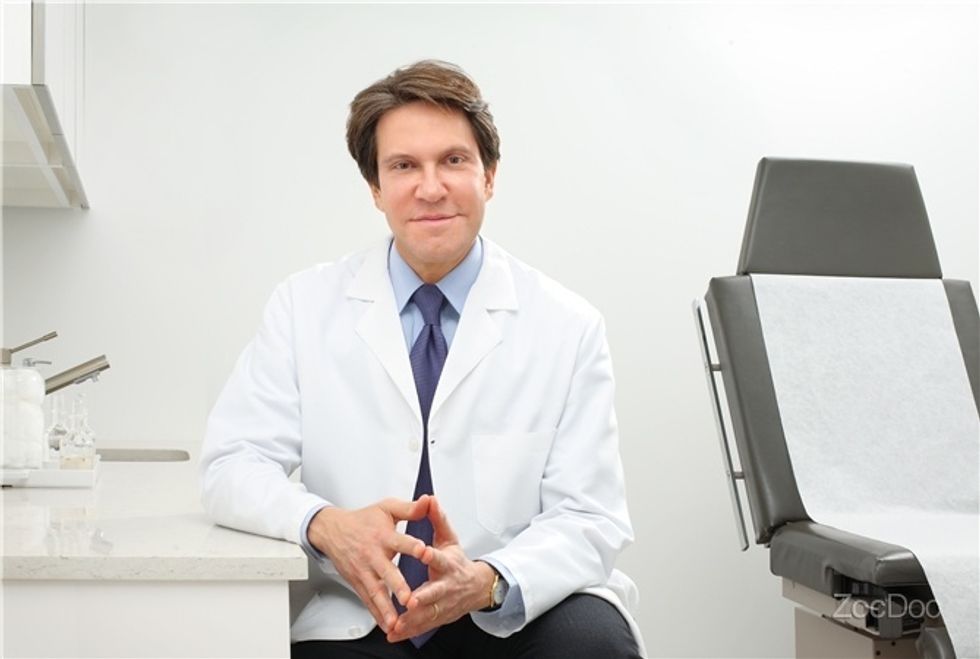 Our 4 New Favorite Products are from Dr. Dennis Gross Skincare
Superb skincare, without the spa price tag
We all want great skin... many of us will even go to great lengths to achieve a look we love. But finding the perfect products online or on drugstore shelves can be daunting. There's so much available, yet little info about works best. So, we grab what's cheapest or has the prettiest packaging, or is endorsed by our favorite celeb. And what happens? The stuff winds up in our bathroom drawer while we go searching for the next "best" thing. And then we do it all again. We waste time, money, and patience, and our skin pays the price.
Why is it that we'll seek out a dermatologist for rashes and zits but won't consult one for daily care? Our skin is our body's barrier and what we present to the world. We need to prioritize and protect it. That's why Dr. Dennis Gross' skincare line is so special. He's a nationally-recognized board-certified dermatologist based in Manhattan with his own skincare line – Dr. Dennis Gross Skincare™. If you are tired of piling gunk and junk onto your face, check out a few of my favorites from Dr. Gross' line. My skin has never looked better, and once you try his products you'll be a Dr. Gross groupie too!
Alpha Beta Pore Perfecting Cleansing Gel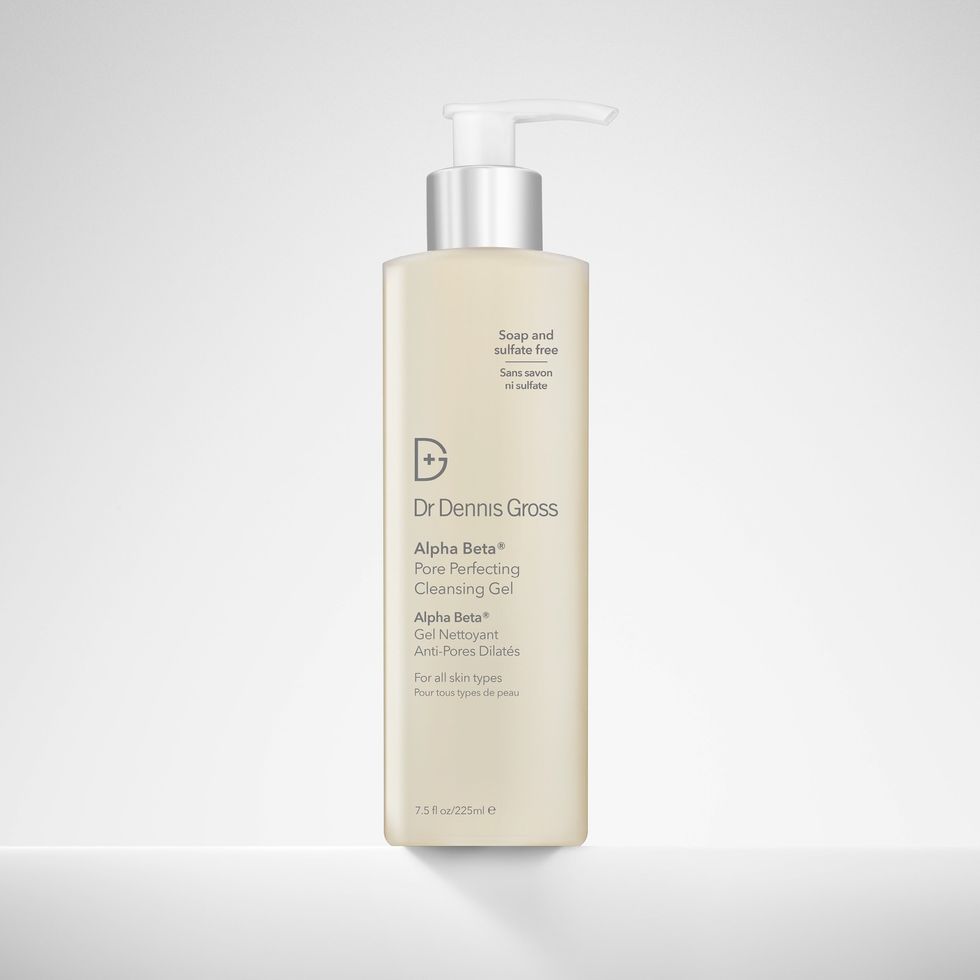 Pore perfecting gelVia drdennisgross.com
I love a deep cleanser, but I need a gentle formula or else my skin reacts with a vengeance. That's why Dr. Gross' Alpha Beta Pore Perfecting Cleansing Gel is a gem for not only cleansing but exfoliating and toning too. The vegan formula makes my pores barely noticeable and since it soap-free, my skin never feels tight or dry. But the magic is in the alpha hydroxy acids.
According to Stylecraze, "Alpha hydroxy acid removes dead cells from your skin and you can use alpha hydroxy acid products for younger looking skin." Yes, and yes… sign me up! Washing with a gel is so soothing and leaves my skin squeaky clean. Suds are so overrated.
Cost: $38.00 for a 7.5-oz. Bottle
Triple C Peptide Firming Oil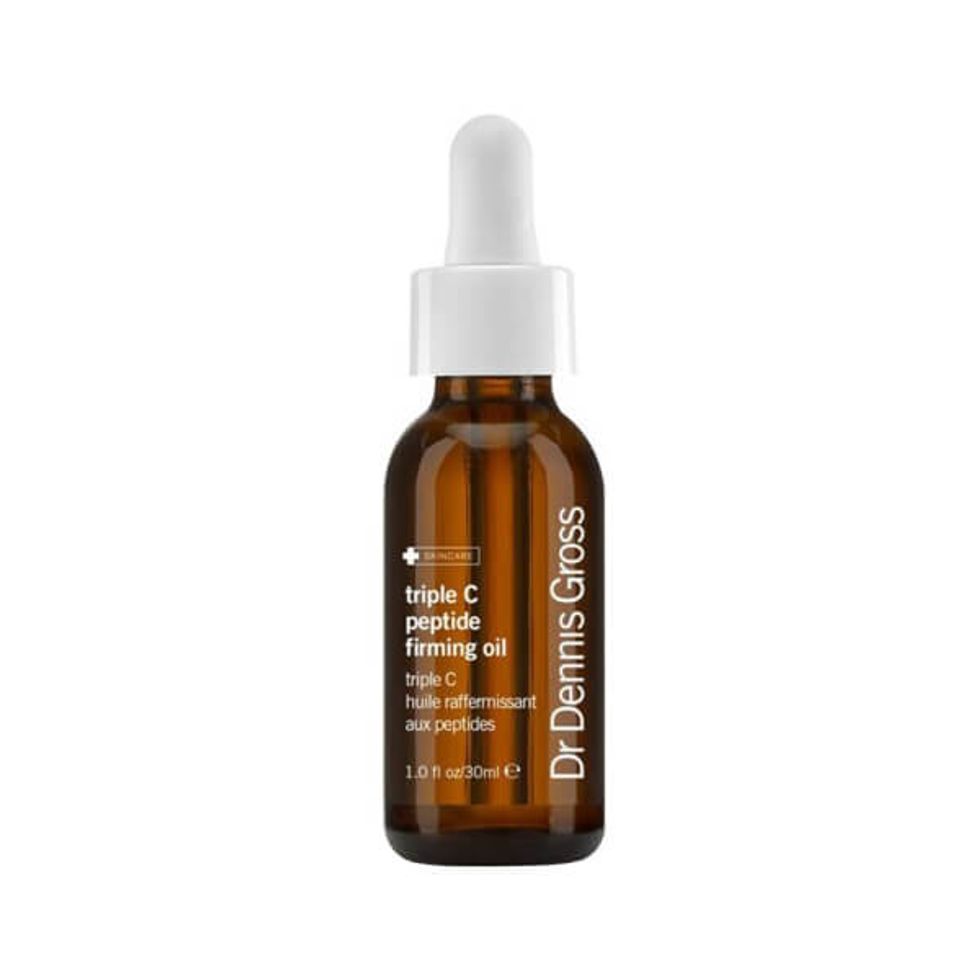 Firming OilVia skincarerx.com
As much as we all still feel like teenagers sometimes, looking in the mirror can tell a different story. None of us are getting any younger, so why not slow down the aging process if it helps us look the way we feel? I'm all for aging gracefully, but that doesn't mean I can't look stunning as I blow out my birthday candles.
I love Dr. Gross' Triple C Peptide Firming Oil. It hydrates and heightens that rosy glow that reminds us of a time when crow's feet were only for the birds. A few drops of this concentrated Vitamin C-rich oil are all it takes to make my skin go from "blah" to bright.
Vitamin C is a skin savior. According toInto the Gloss, "Vitamin C boosts collagen production meaning it's one of the most reliable anti-aging ingredients on the market. (It also) should be your go-to when looking to reduce red and brown spots." I am all for youthful and blotch-free skin, and if oil is the answer, Dr. Gross heard my call!
Cost: $65.00 for a 1-oz. Bottle
Daily Glow Moisture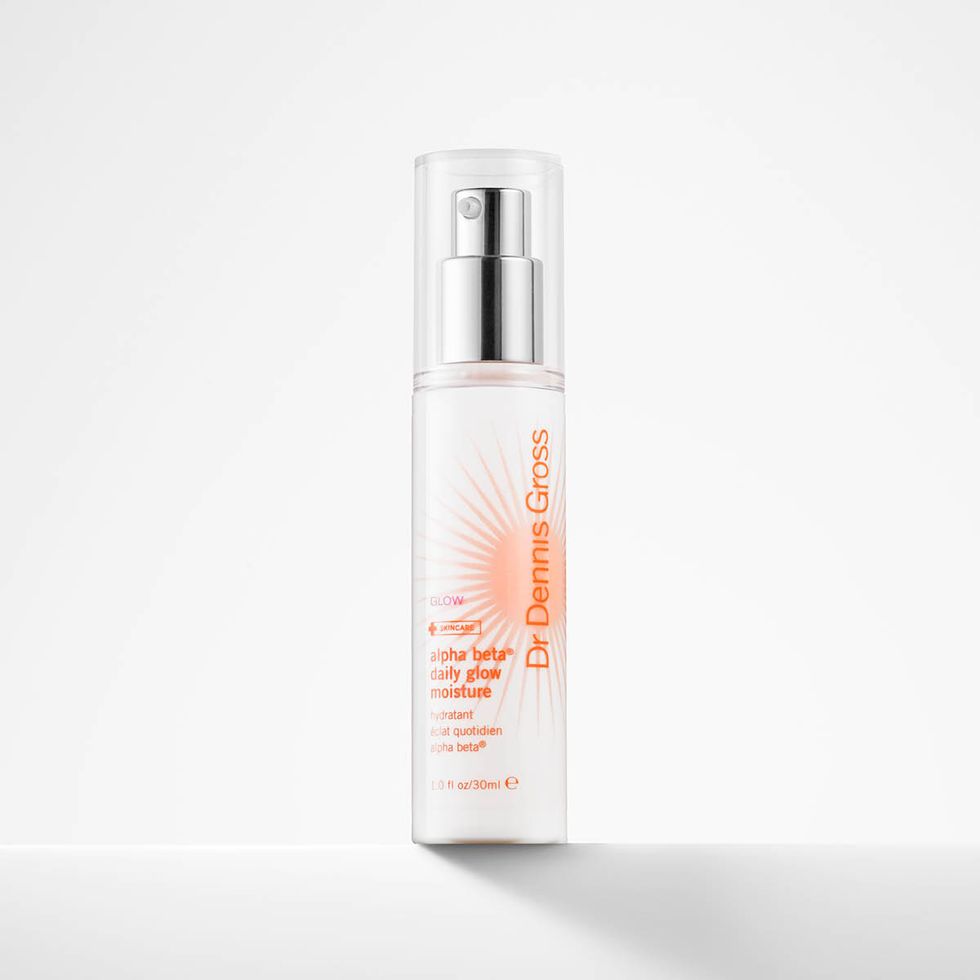 Daily Glow MoistureVia drdennisgross.com
We can all use a daily moisturizer that keeps our skin smooth and supple. No matter what type of skin you have, keeping it well-hydrated is important. I use Dr. Gross' Daily Glow Moisture because it is light enough for everyday use and it has a self-tanner in the formula. Two birds, one stone! Not to mention, the moisturizer is an exfoliant and chock-full of vitamins, making it a one-stop shop for skincare I can stick with.
I use Daily Glow Moisture on my face and neck, morning and night. It's perfect for use under makeup and doesn't leave me feeling greasy before bedtime. And that subtle glow from the built-in self-tanner is a plus, especially when my skin could use a sun-kissed touch without UV damage. Go for the glow and you'll see a drastic difference in your skin too.
Cost: $42.00 for a 1-oz. Bottle
Alpha Beta Extra Strength Daily Peel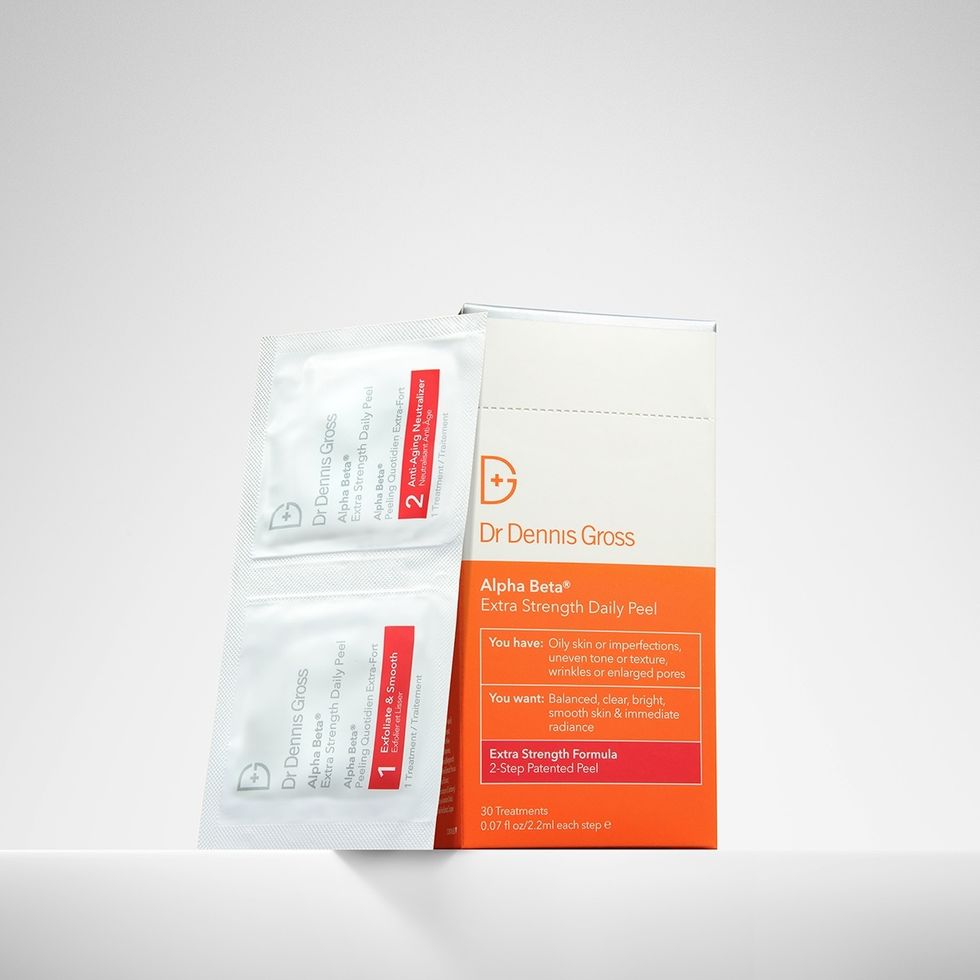 WipesVia drdennisgross.com
No matter your skin type, Dr. Gross' Alpha Beta Extra Strength Daily Peel is like a mini-facial with maximum results. The anti-aging wipes are pore-reducing, acne-fighting, and wrinkle-smoothing, leaving you with skin that looks more youthful and super-fresh and firm.
Packed with seven acids that work on the skin gently yet effectively, anti-aging results have never been so easy to achieve. The simple two-step process takes just minutes, saving you time as you save your skin. You'll wipe your way to wonderful and wonder why you spent all that time at the spa or doctor's office when you could have been doing it yourself at home thanks to Dr. Gross.
Cost: $88.00 for 30 Treatments
The Dr. Gross goodies don't end here. He's got plenty more products like acne treatment, eye treatment, sun protection, even haircare.
I swear by Dr. Gross Skincare - his products are skin-sational!