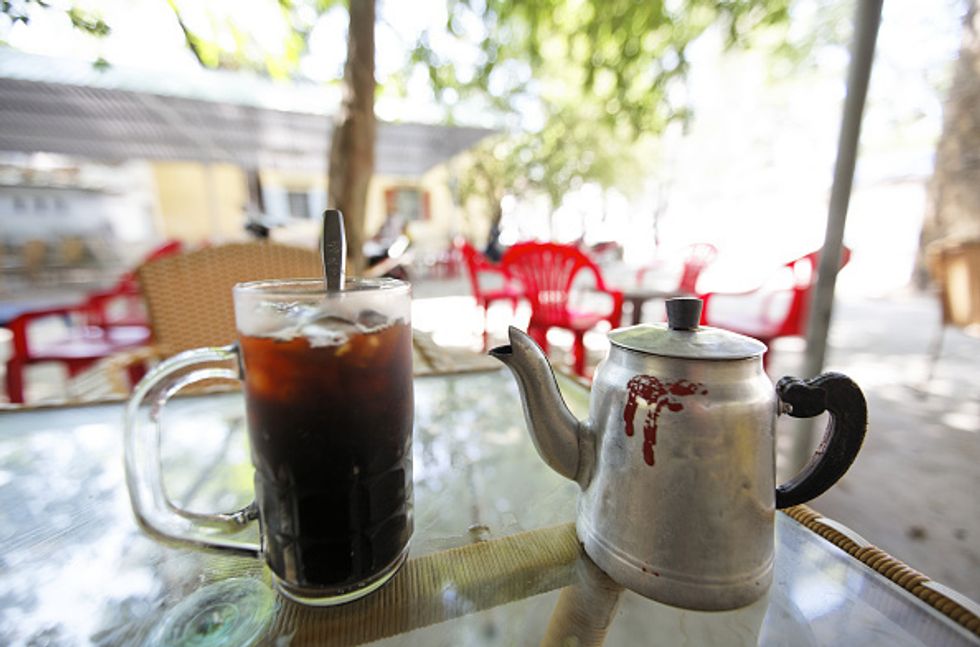 Save money by buying Trader Joe's Cold Brew Concentrate
I was spending too much money on overpriced cold brew.
Recently, in rebudgeting my life, I realized that I was spending $30 to $40 a week on cold brew at craft coffee shops around the city. I thought about it. Sure, I need coffee, but did I need coffee at four to six dollars a pop? I realized that a lot of it was the ritual for me. The act of going to a coffee shop and writing everyday was such a habit that I didn't consider my options. The other day, for the first time in a while, I had the time and energy to go to my favorite food store, Trader Joe's and their coconut cold brew concentrate caught my eye. Inspired by my recent budgeting discoveries and the cute label, I decided to give it a try. I wasn't disappointed.
Adjusting my bad coffee buying habits weren't just resolved with buying the magic $5 cold brew concentrate from Trader Joe's. I had to adjust my daily life and my way of thinking. There was one morning that I considered not taking the two minutes to prepare my coffee and in lieu of it take a fifteen minute to walk to the coffee shop a couple of blocks down. Habits are insanely hard to break. I literally had cold brew at my fingertips, but my instinct was to go out of my way and pay. Instead, I reassessed. What about it made me drawn to drinking coffee out? I liked the morning walk because it sharpened my mind. I also like the atmosphere of the coffee shop. Without submitting to my old habits, I solved this problem by walking around the park across the street from my house to wake up my mind for work and then fixed my cold brew and sat on my building's roof deck to create the illusion of physically going somewhere. I'm all about separation of work and home and that can be hard when you work from home. I realized that had a big hand in my spending habits. I found this was super successful and as I got myself into this new habit, I saved lots of money.
The cold brew concentrate itself compares nicely with coffee shop cold brew. The instructions tell you to add half parts concentrate and half parts water or milk. I normally like my coffee really black and strong so the first day I made the mistake of following the instructions word for word and ending up with very almond-milky coffee. I thought to myself, "Of course, if you drink your coffee black why would you put almond milk in it just because a container says so?" My next attempt I did ¾ cold brew concentrate, ice, and ¼ water and the outcome was perfection. A little bit of a coffee elitist I was skeptical if the taste of their bean would be good but it passed all of the tests. The perfect amount of bite and acidity made for a nice taste with or without the almond milk. I'd recommend to any coffee aficionado. If you're a coffee addict like me, I'd recommend buying two bottles because there's only 4-6 servings per bottle. I went through it pretty quickly and making one trip to Trader Joe's a week is enough of a feat on it's own. I couldn't fathom going a second time. Check out Trader Joe's
locations here.