Bro, I'm not going to lie… my skin isn't the best. It has its moments, good and bad but that's normal right? Just got to wait it out… or so I thought.

Like always, my sisters haven't been leaving me alone - "Try this lotion! You need my face wash, etc." On the few occasions that they did corner me into using this stuff, I didn't feel comfortable - they just weren't made for my skin (one smelled like roses).
Finally, I set out to find something that would help and get everyone off my back. That's when I discovered Disco.
Disco was the first brand I came across that was made to actually address men's skin issues. Their products looked simple, all-natural, and actually made sense to me. I decided to give it a try and get skincare made by a guy, for a guy AND he explains how to use it ALL: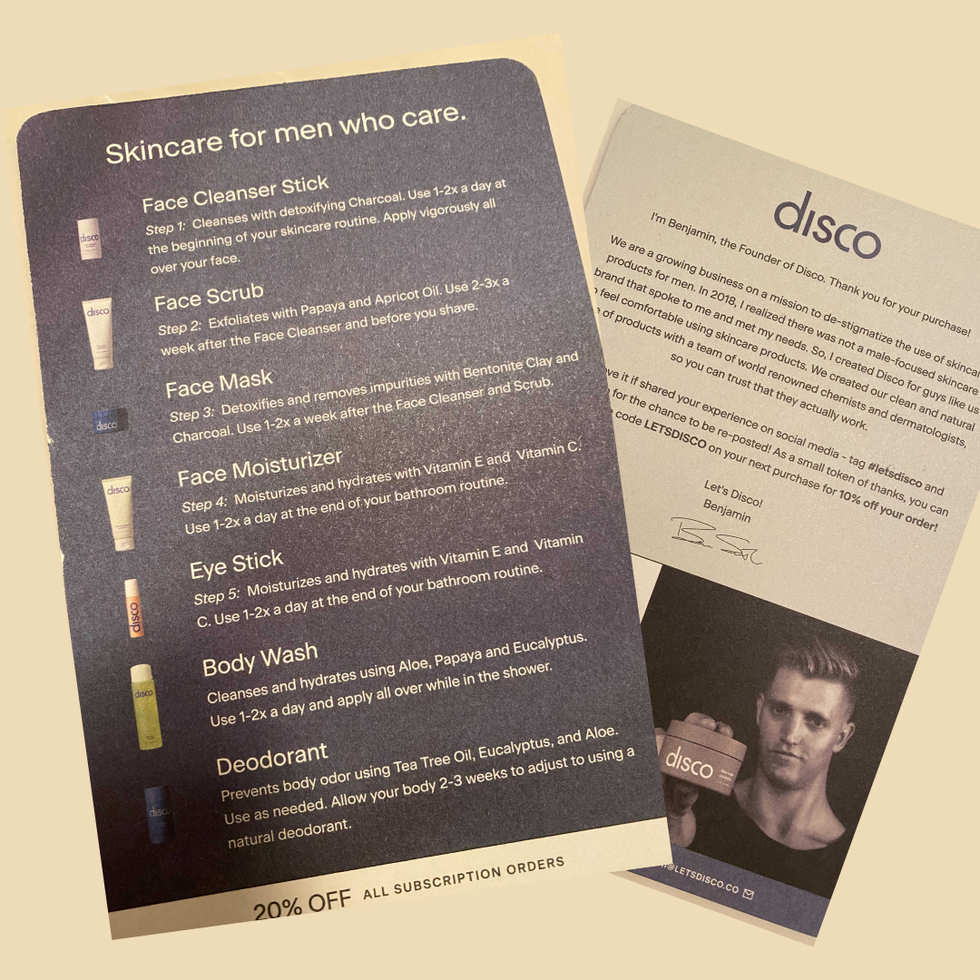 Eye Stick ($24 3-month supply)
I never realized how dark those circles under my eyes were until I started using Disco's Repairing Eye Stick. All I have to do is roll it on underneath my eyes in the morning - simple. It contains caffeine to reduce puffiness and minimizes dark circles. Now, if I'm up late and rising early it won't make a difference.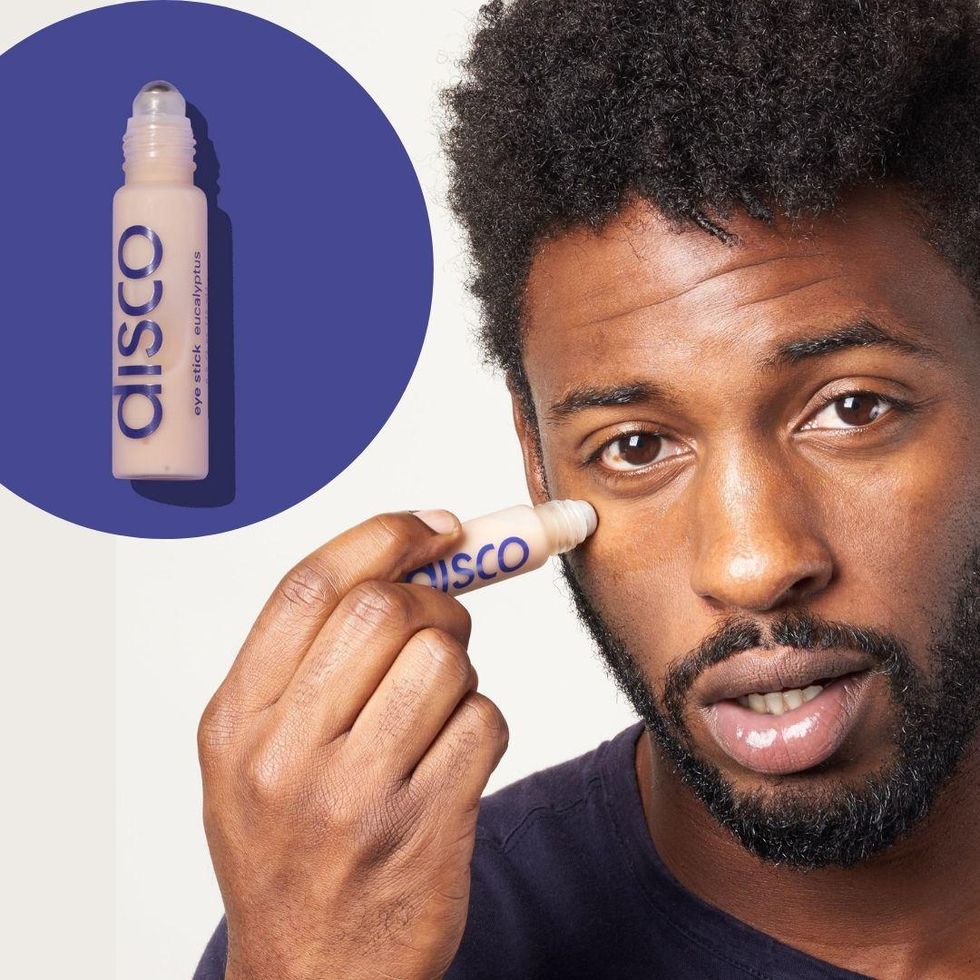 Face Scrub ($22 3-month supply)
Exfoliating is never something I talk about with the guys but Disco showed me it's amazing and helpful for my skin. The Face Scrub is so easy to use; all I do is dampen my face, gently rub on the face scrub for 30 seconds and then rinse it off. I use it 1-2 times a week before I shave to help prevent razor burn (game-changer).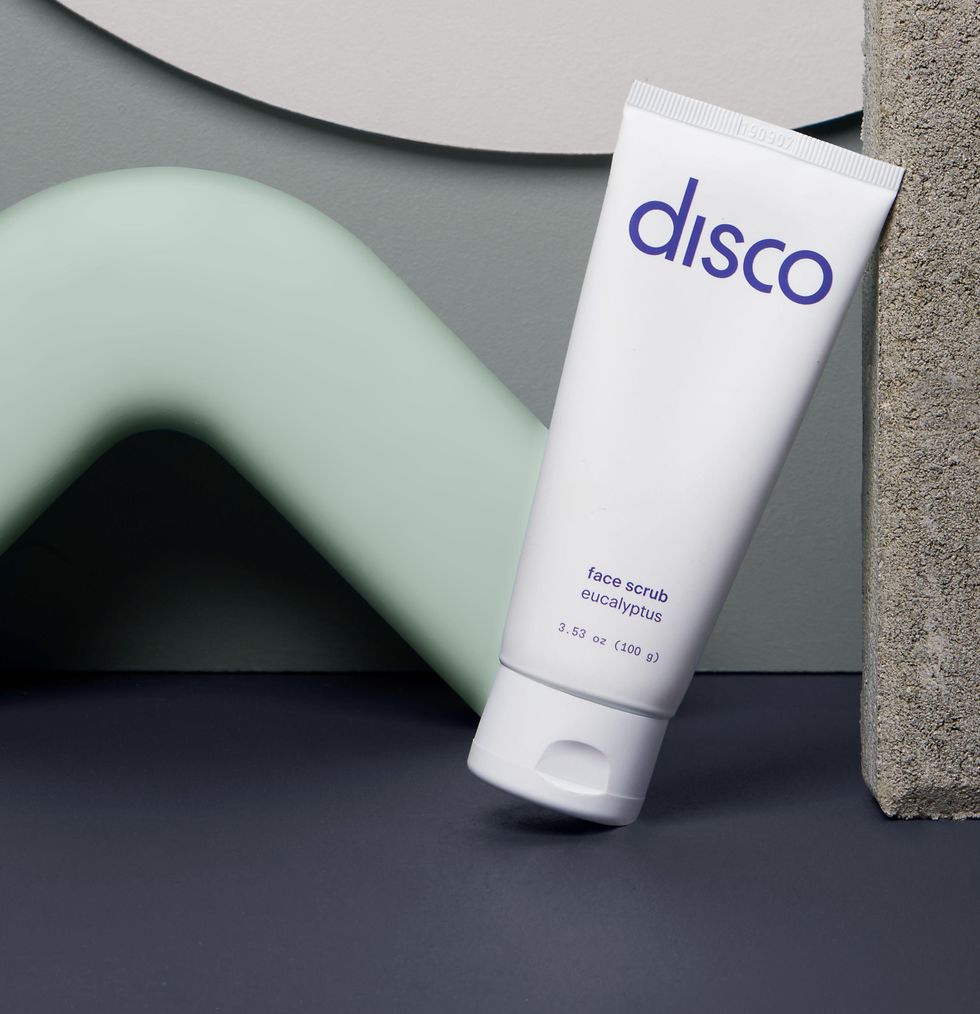 Face Moisturizer ($24 3-month supply)
With the weather getting colder my skin has been kind of dry lately. Disco's Hydrating Face Moisturizer is really helping me, despite never liking moisturizers before. Usually, they're overly scented or come in pink bottles that just kill my vibe but Disco's is cleanly packaged and smells fresh, instead of sweet.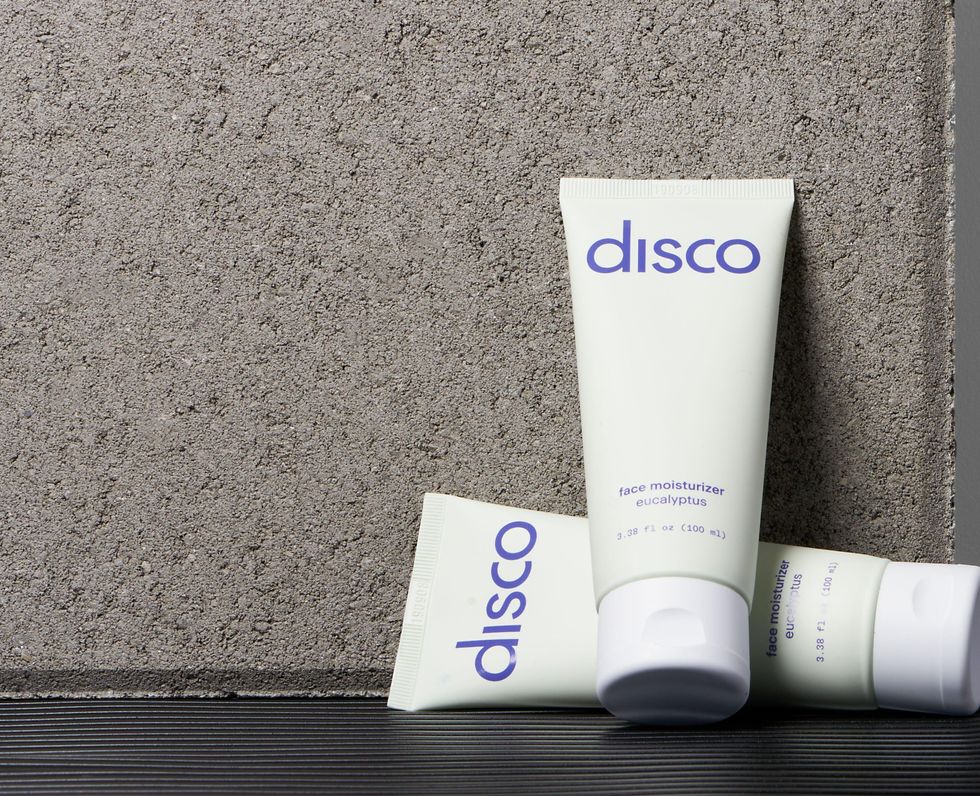 All I do is apply it in the morning and before bed to get flawless skin 24/7. There are even ingredients in it to help with anti-aging as a bonus.

I can't believe I'm saying this, but now I have a skincare routine thanks to Disco. Their products are easy, straightforward, and work with my lifestyle. I don't have to settle for OK skin now and honestly, why was I before?
Discobreaks down skincare to just the essentials, so now my skin is healthy and everyone is finally off my back about it. Plus, Disco's affordable and you can get 20% off when you subscribe to get a 3-month supply delivered every 3 months. You don't even have to go anywhere to make this change.
Taking care of your skin is not weird, trust me. Just try Disco.