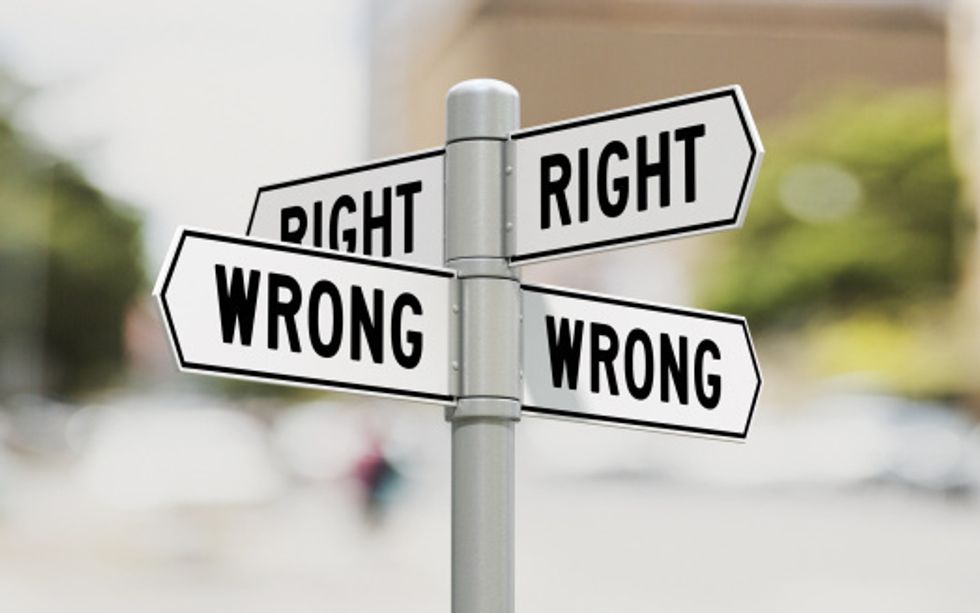 Ask Us All About It: Best Advice Column
When it comes to all around advice, it doesn't take a scientist. The best kind of advice is person to person (not doctor to patient) where suggestions are given based on experience, common expectations of human behavior, and practicality. No one should be scolded into being the most ethical human on Earth. And let's face it, we're all human. We make mistakes. That's why advice columns were made in the first place.
Advice columns can famously get ranty and emotional, but Mallory Ortberg of Dear Prudence (the advice column of Slate Magazine) delivers just the right dose of practical advice for modern people experiencing a variety of social issues.
Follow a parent whose child could be a stalker, or a woman who thinks she's too beautiful for her less-attractive-but-nice-guy husband. What about a star-crossed couple that are both now married to other people? Do they risk seeing each other and dissolving their marriage? Ortberg spans topics including depression, family conflicts, workplace drama and infidelity. She gives succinct responses that sometimes use the "tough love" philosophy. She's funny, sympathetic, and a great writer, too. Her first book, the 2014 Texts From Jane Eyre was a New York Times bestseller. She's been written up in New York Magazine, The Guardian, and Entertainment Weekly. No wonder she's the lady everyone's asking for advice.
Dear Prudence offers a feed of Q&A, which also gives Internet commenters the chance to intervene and offer their own words of wisdom. It's often you'll find professionals in the field that have a new angle to address a dilemma. Ortberg encourages people to pitch in with their thoughts. She doesn't have a condescending "I'm right" attitude, but teeters delicately between ethics and desire.
"Prudence" has an easy written manner that's not crowded with technical terms and demands to go see a therapist. The well-formatted site gives you access to her transcripts, so it's like you can be a fly on the wall in someone's very intimate confessional. And it's all totally anonymous.
For those of you with a dilemma, or have a "friend" with a dilemma, or are just interested in getting into the minds of some of your fellow citizens, add Dear Prudence to your daily reading.