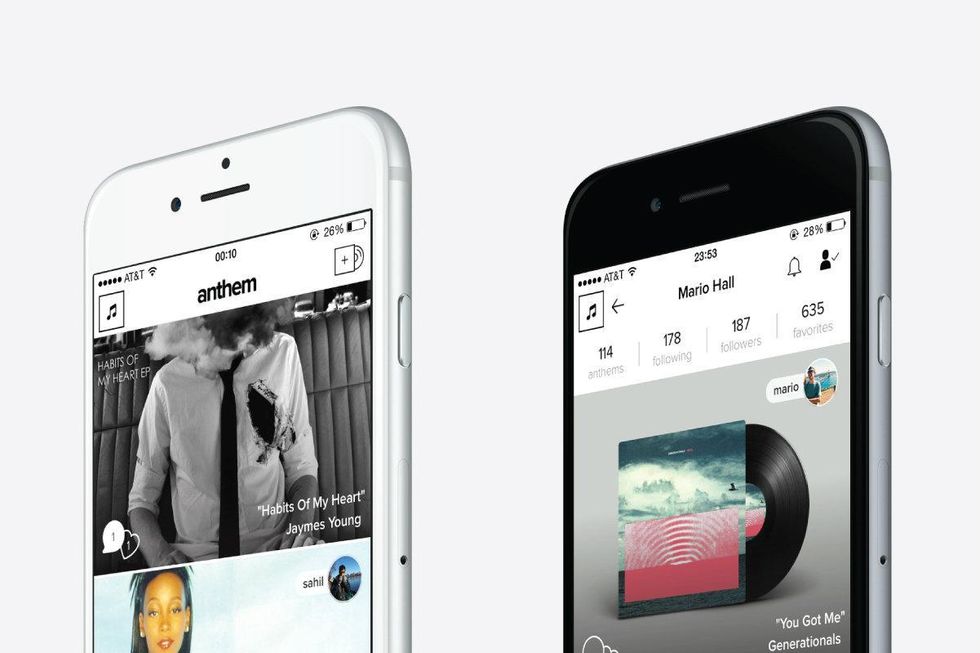 Meet Cymbal, the best new app for sharing and discovering music
They call it the "instagram of music" - we call it the future
There are more streaming services than we need at the moment. The music industry is in a constant limbo of unsureness, teetering back and forth between online sales versus online streaming. It's clear that the interest is mostly in streaming nowadays, but what's been noticeably lacking is the social aspect to it. Apple Music tried to integrate some personalization with it's playlists, just like Spotify previously had a chat feature you could send songs to your friends with. However, nothing really came along to combine the power of social media and love for music quite like this, until now - Cymbal, the best new app on the cloud right now, might just be the next best thing.
The app is the brainchild of Tufts University undergrad students Gabriel Jacobs, Amadou Crookes and Mario Gomez-Hall, who launched it shortly before graduation. They describe it as "music discovery powered by friends, not algorithms." In just a few months time the app was downloaded 17,000 times and landed $1.1 million seed financing through Vaizra Investments and Cambridge's General Catalyst (Snapchat, Airbnb), putting the newly-founded startup at $6.1 million dollars.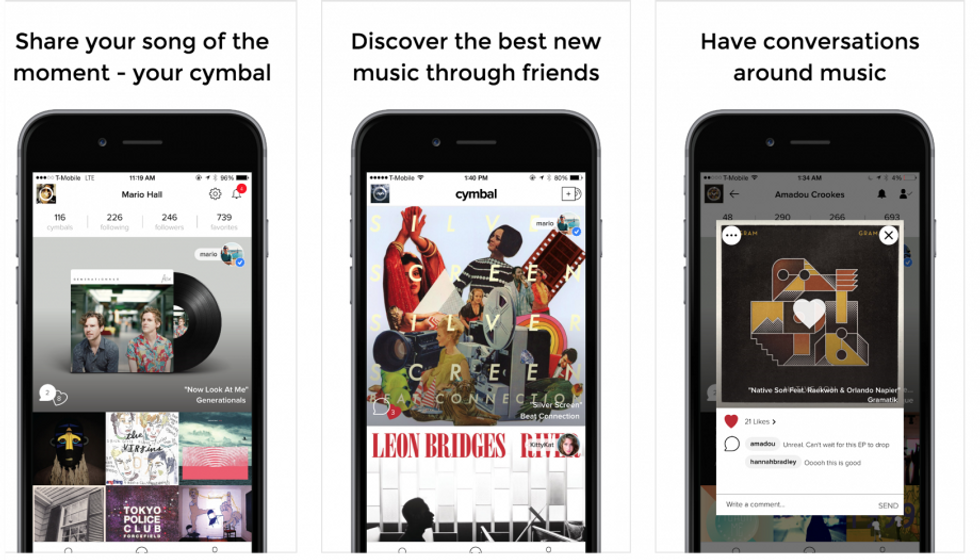 Cymbal is essentially an instagram for music. The app's most unique aspect is a personal profile for each user, where you add new music to your feed through it's discovery feature. The interface intergrates comments, likes, hashtags and followers to create a real social experience for music heads. You navigate through endless streams of music content, but you can't go through an album the way you can via Spotify - it's one song and one song only. This unique concept creates an emphasis on singles, boosting the popularity of those just released that week.
In an interview with Pigeons and Planes, Charlie Kaplan elaborated on the concept that brought the app to life: "We're going to put everyone who's listening to music, regardless of how they're listening to it, in the same place. We want to be the universal listening room, the best place on the internet to find and share music. Cymbal isn't so much a new idea as a resurrected old one: Music is better together."
Cymbal is a new and distinct music experience, curated by your friends and people you keep on your timeline. It's led me in the direction of songs I maybe wouldn't have ever paid attention to, had I not been on the app with an open mind and open ears. While the music industry is still overflowing with uncertainty on how to make music a social experience, Cymbal is filling a void we desperately needed.
Cymbals can be downloaded via the App Store.