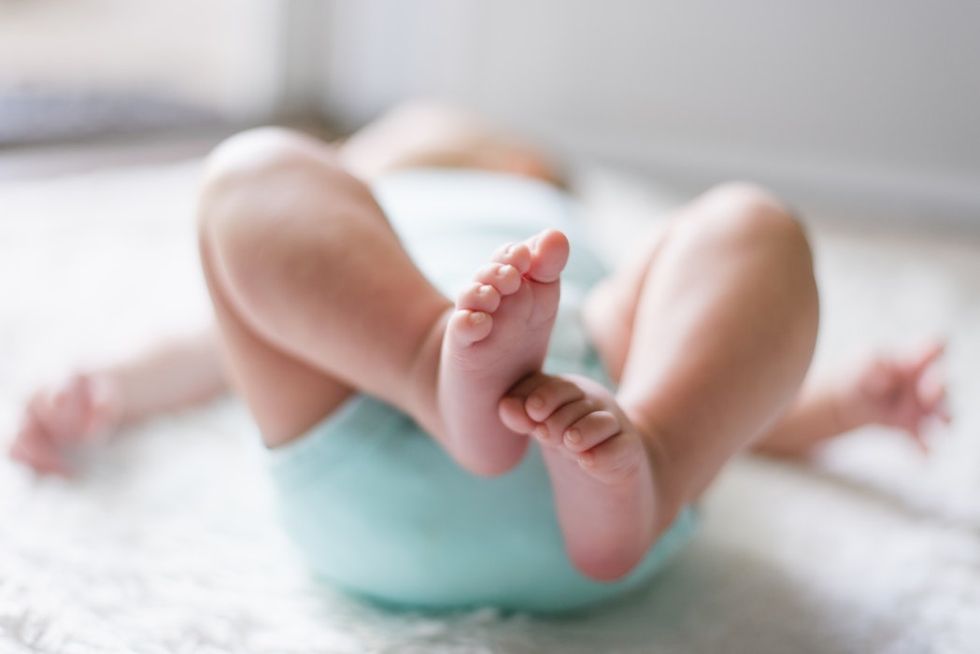 Nine adorable onesies for the chicest babies
Eye-catching onesies with flair and sweet style for any new baby
What could be cuter than a bouncing baby in their little onesie? Easy to wear and feel super-comfortable in, parents have been dressing their little ones in onesies for years. They started out simple, but these days there are all sorts of eye-catching onesies with flair and sweet style to show off those blossoming personalities. Here are a nifty nine that will sure look fine on your baby!
Real Snuggle Onesie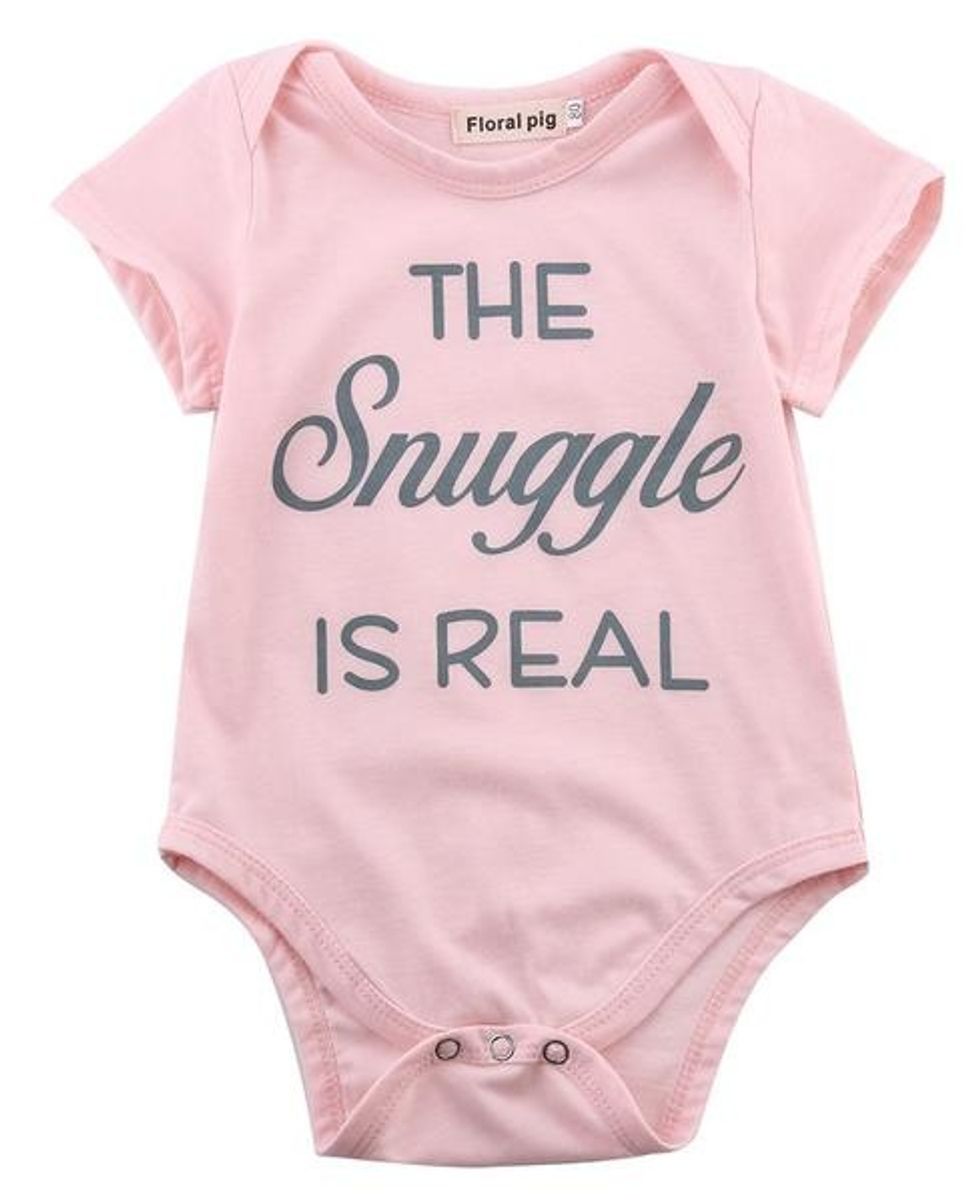 Via lennylemons.com
We have all heard the expression, "The struggle is real," but when it comes to babies, it's all about the snuggle… and that is as real as it gets. This The Snuggle is Real is cute and communicative, soft and sweet, in a tender pink shade with gray letters. Not that babies aren't already snuggly enough, but this onesie will give you another reason to give that bundle of joy a big squeeze!
Cost: $16.95
Baby My First Valentine's Day Long Sleeve Bodysuit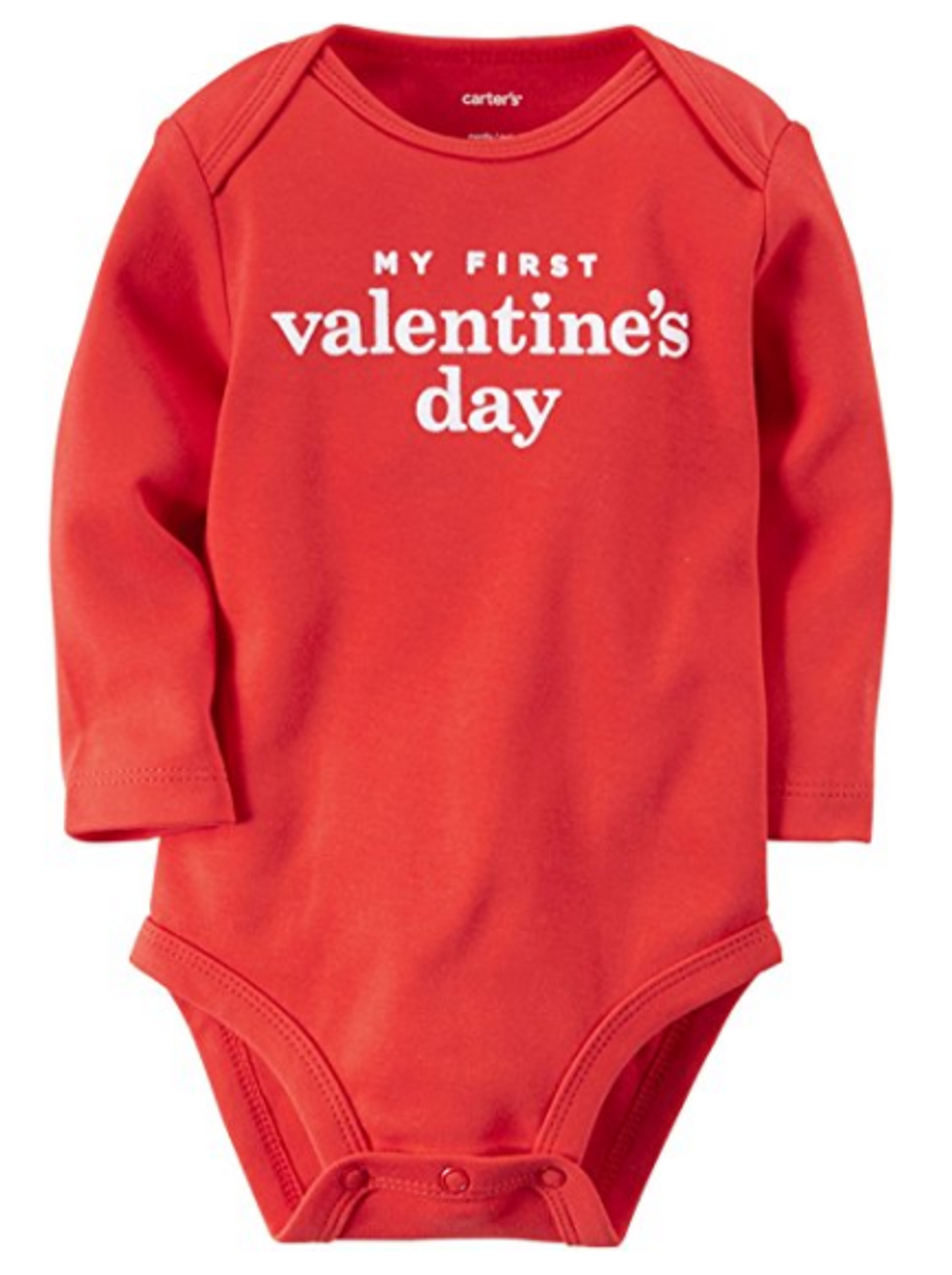 With Valentine's Day just around the corner, babies can cozy up in this long-sleeved onesieto celebrate their very first Valentine's Day. Made of 100% cotton, the bright red outfit will be as comfy as it is Cupid-approved. Sweeter than chocolate, your baby will be as delicious as ever.
Cost: $12.95
Daddy's Drinking Buddy Onesie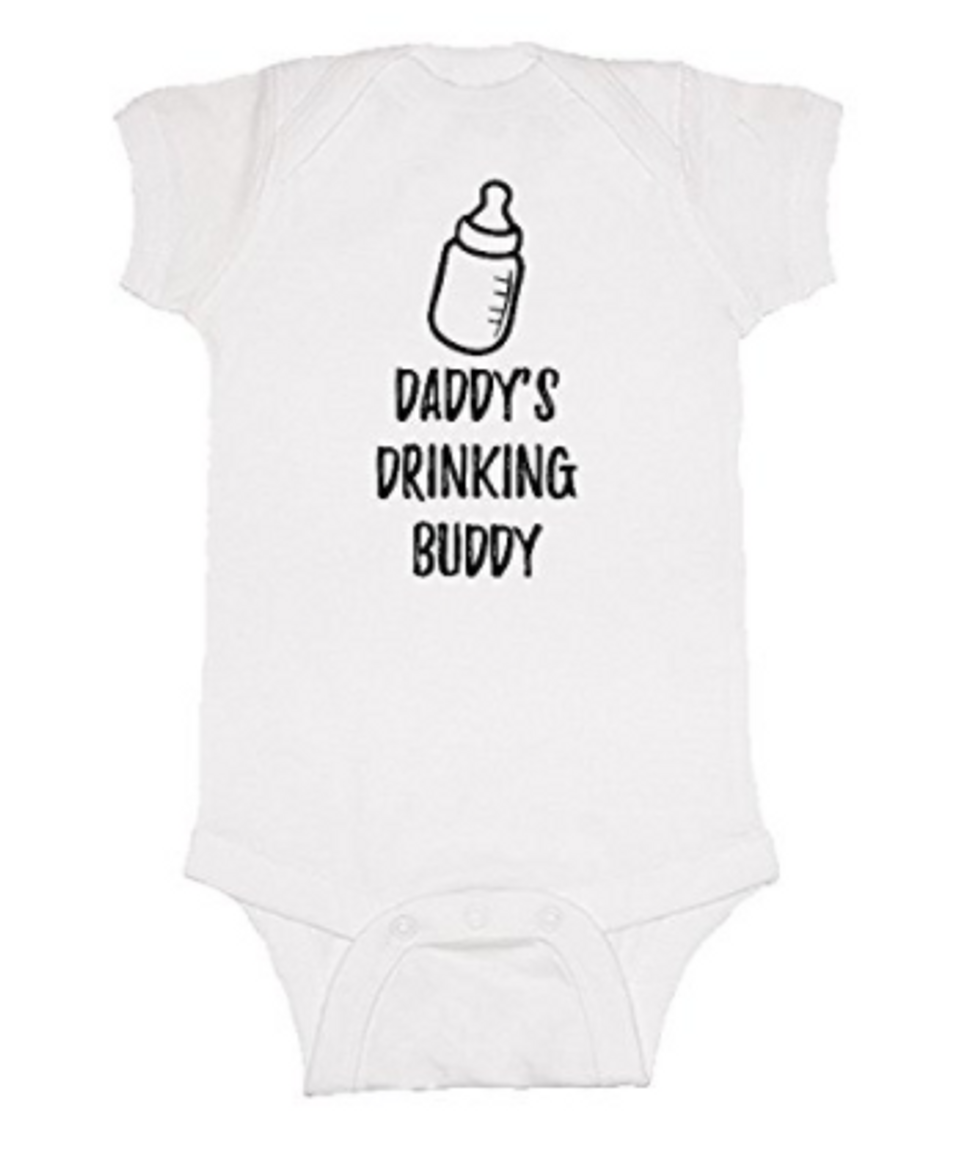 Bottoms up… or shall we say bottles up? This super-cute onesie is perfect for daddy's little boy or girl. While dad knocks back whatever he's drinking, the little one will enjoy their bottled delight while wearing a onesie to celebrate the occasion. Now what to wear come their 21st birthday…?
Cost: $18.59
Football Onesie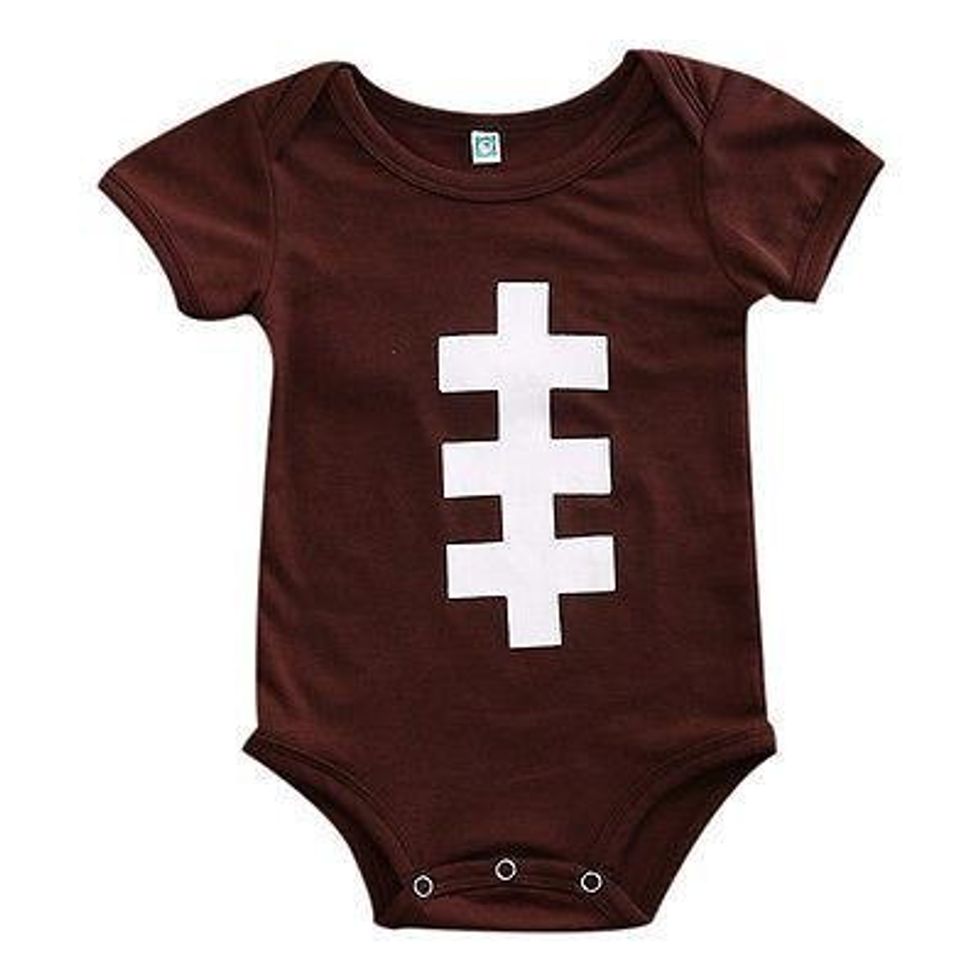 Via bearykids.com
Come football season, this football-inspired onesieis perfect for sports fanatics who love to get into the action. No matter which team you root for, everyone's in good cheer when their baby is dressed in sporty sweetness. Just like a football, everyone will want to pass around the baby for hugs and kisses. Score!
Cost: $6.99
Newborn Long Sleeve Graphic Pocket Bodysuit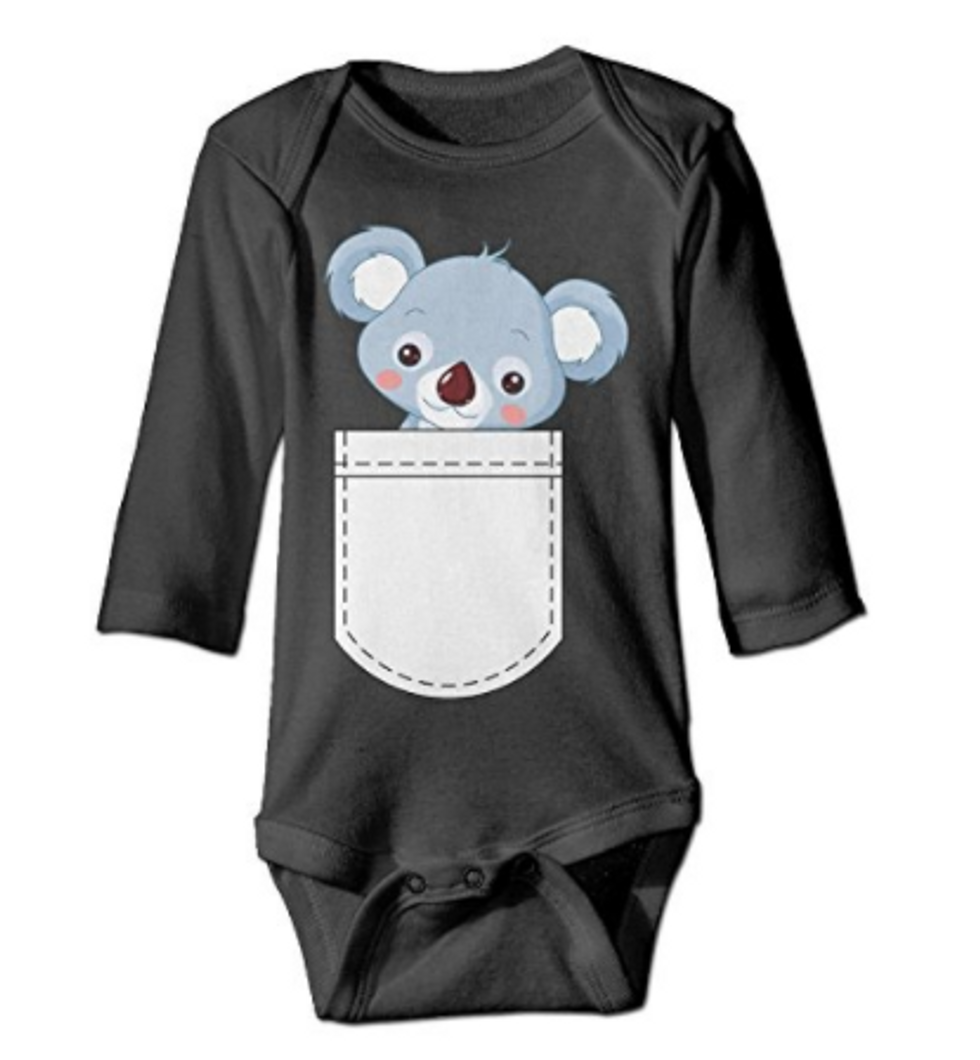 Who's that little cutie poking out of your cutie's onesie pocket? A precious koala makes his presence known as a cute touch to this long-sleeved onesie. Made Of 100% Cotton for The softest touch on your baby's gentle skin
Cost: $17.22
I'm a Cool Baby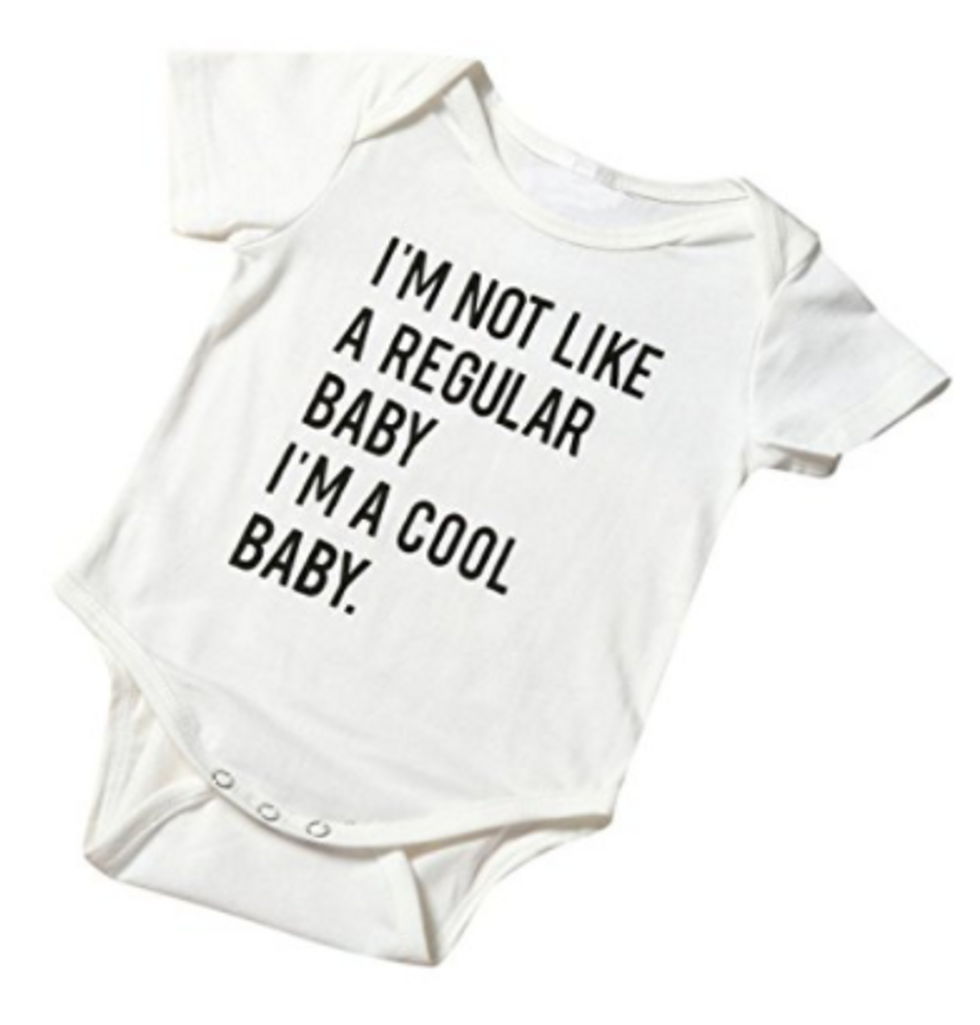 For the baby who already knows they're the bee's knees, this to-the-point onesieproves that even the smallest humans can be off-the-charts cool. Plain and simple, this black and white onesie is classic and cute, showing everyone which kid is the cream of the crop… yours!
Cost: $7.29
Gold 'n Pearls Short Sleeve Bodysuit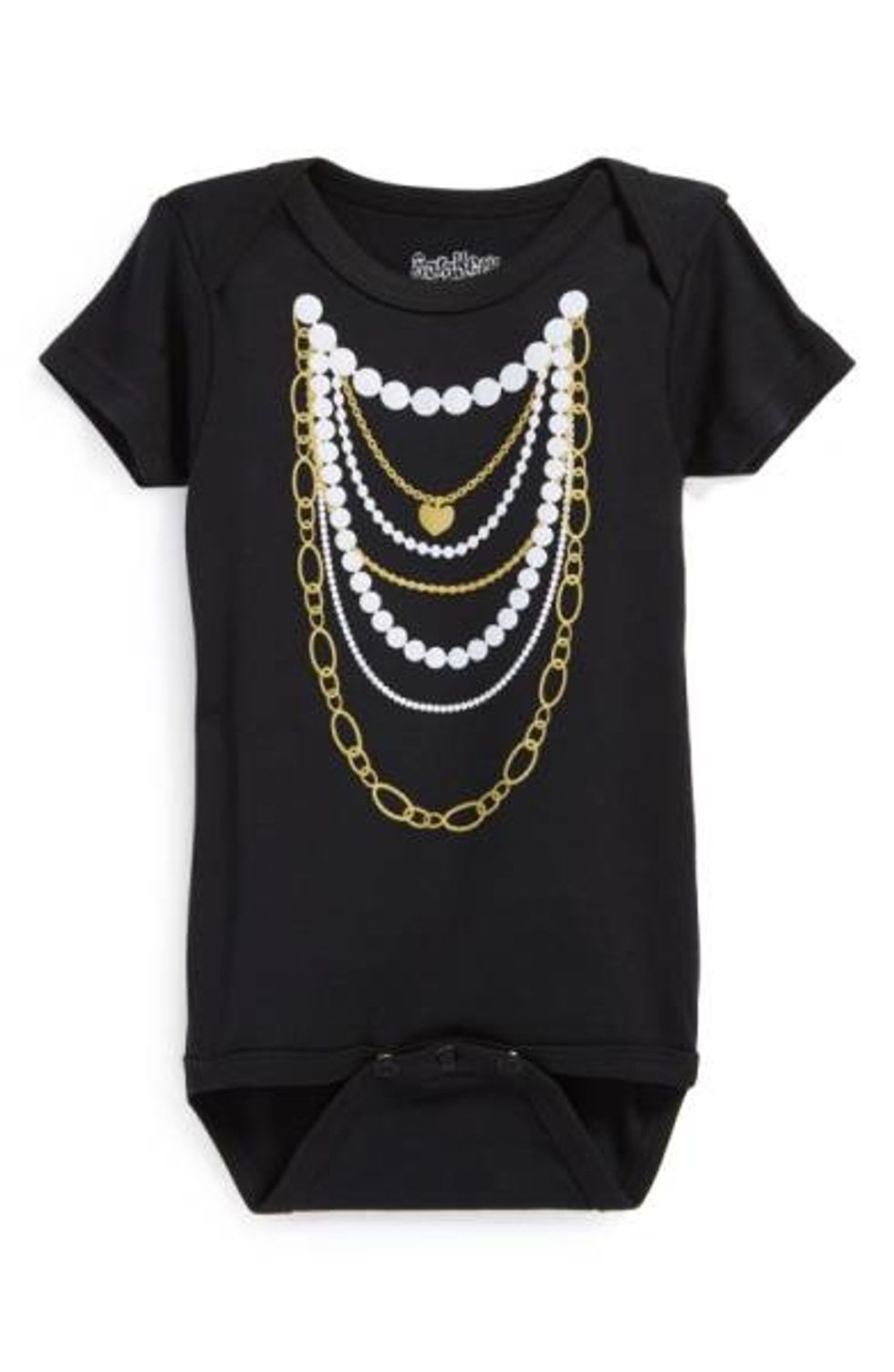 Via nordstrom.com
It is never early for some "bling," so let your baby shine like the diamond they are in this black and glitz onesie. The comfy combed cotton is soft to the touch, even with all those rocks! Glam and gorgeous, this onesie is for your budding Beyoncé!
Cost: $19.95
Ice Baby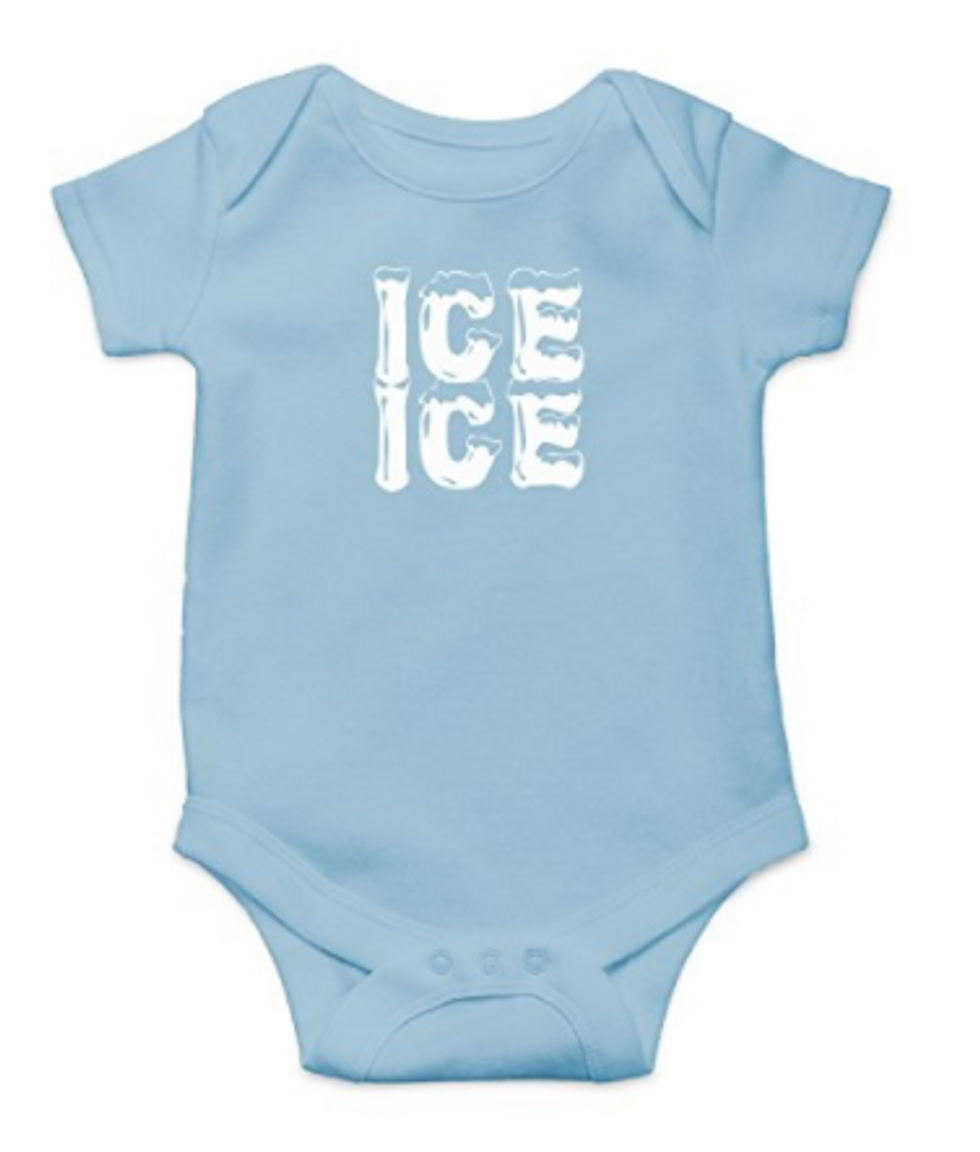 These durable, comfortable baby romper is 100% combed ring spun cotton. A simple design and a soft material will help your baby to feel good all day long.
Cost: $10.85
Sunshine Graphic Bodysuit for Baby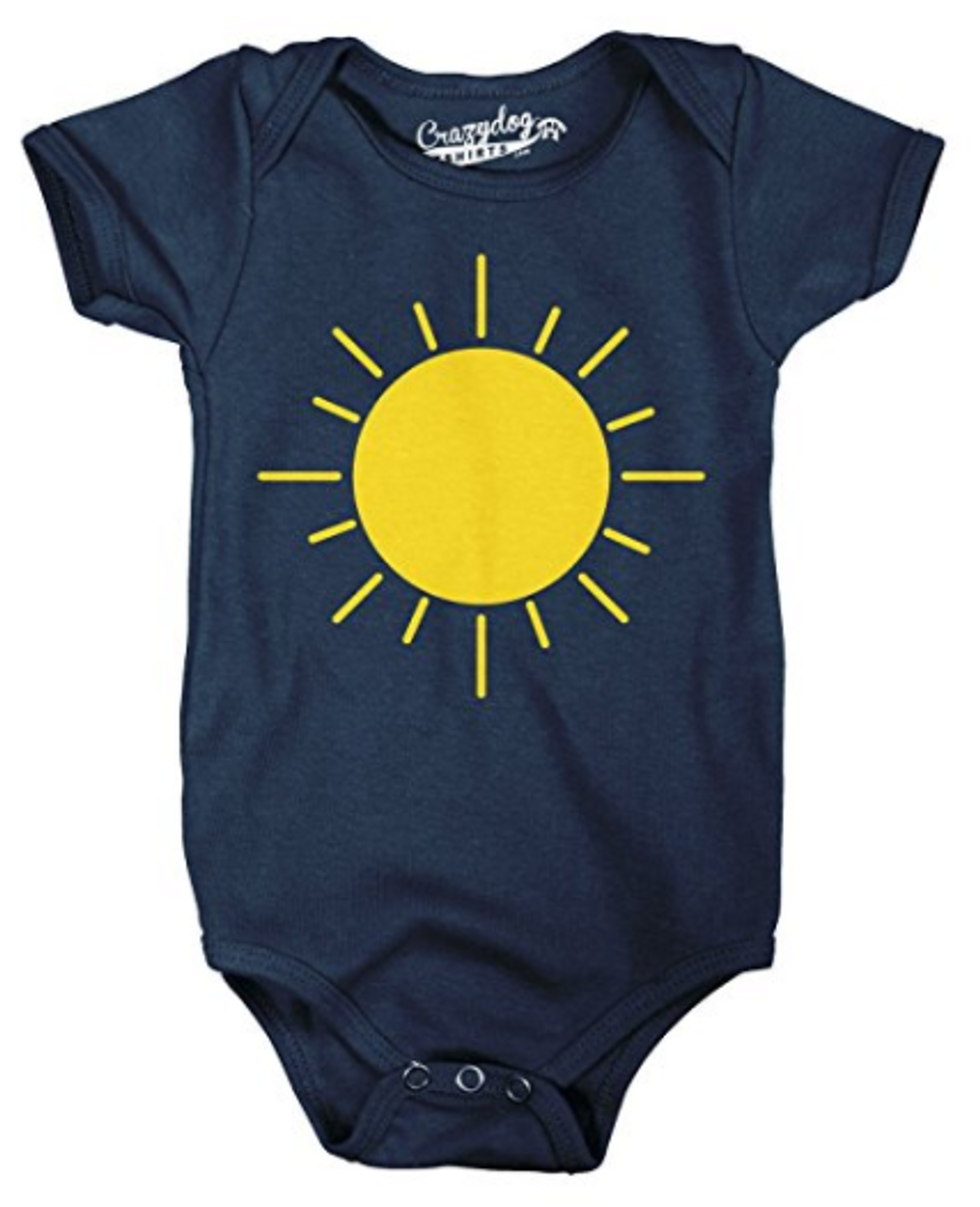 Sunshine make everyone smile, as will your baby in this onesie. Simple and sweet, this onesie adds a splash of delicate color to your cutie's wardrobe.
Cost: $7.99