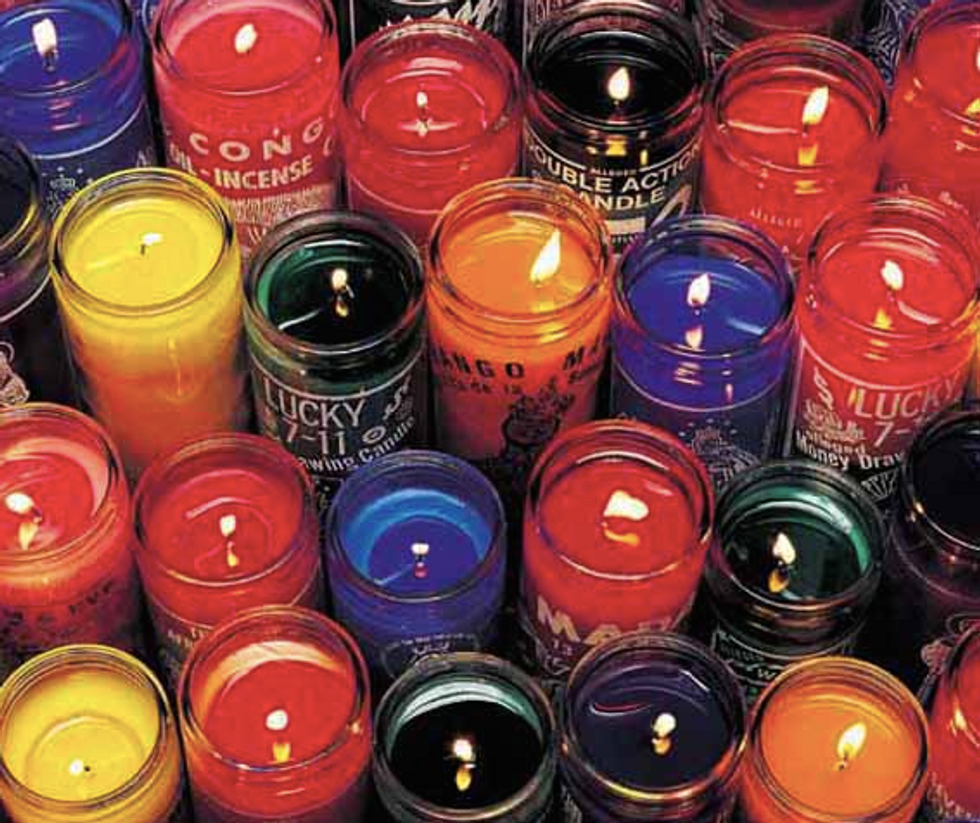 The magic power of a Crusader Candle
You don't need to be a magician to enjoy these sweet-smelling wonders
The best candles also come in beautiful receptacles. Companies that go above and beyond the usual design glass design, that take pride in the holder as much as the candle itself, are extremely rare. Enter Crusader Candle, a specialized house of scents in the Gowanus neighborhood of Brooklyn, New York. You'll find their candles everywhere, from bodegas to local scent shops, the ones that reek of patchouli and artificial vanilla. They've become a fixture of bodega culture and, if you look in the right places, of the borough as a whole.
The candles come with different insignia and scents depending on what you want to use them for. One of Crusader's most popular candles is a multi-color design of the Seven African Powers. For those of us who don't want have any rituals that would require one of these beauties, there are 7-day and even 14-day scented candles with rose, coffee, and forest flavors, among others. These long-lasting candles will leave a sweet scent permeating whatever room they burn in for days at a time, and the beautiful glass jars they come in can be cleaned and reused for further decoration. These candles have garnered their reputation for very good reason: a bewitching scent, beautiful packaging, and a low price make these staples in several churches and homes, whether or not these homes belong to folks who practice magic.
Whether or not you believe in any kind of ceremonial magic, or on the effects some of the candles claim to have, their designs and the beautiful smells the candles emit make them more than worth the purchase. If you buy them direct from a bodega, they may even be cheaper than the price at the flagship store or at any magic store that might stock these beauties.
What are you waiting for? Fall under the spell of a Crusader candle.
For more information on Crusader Candle, visit the store's official website.