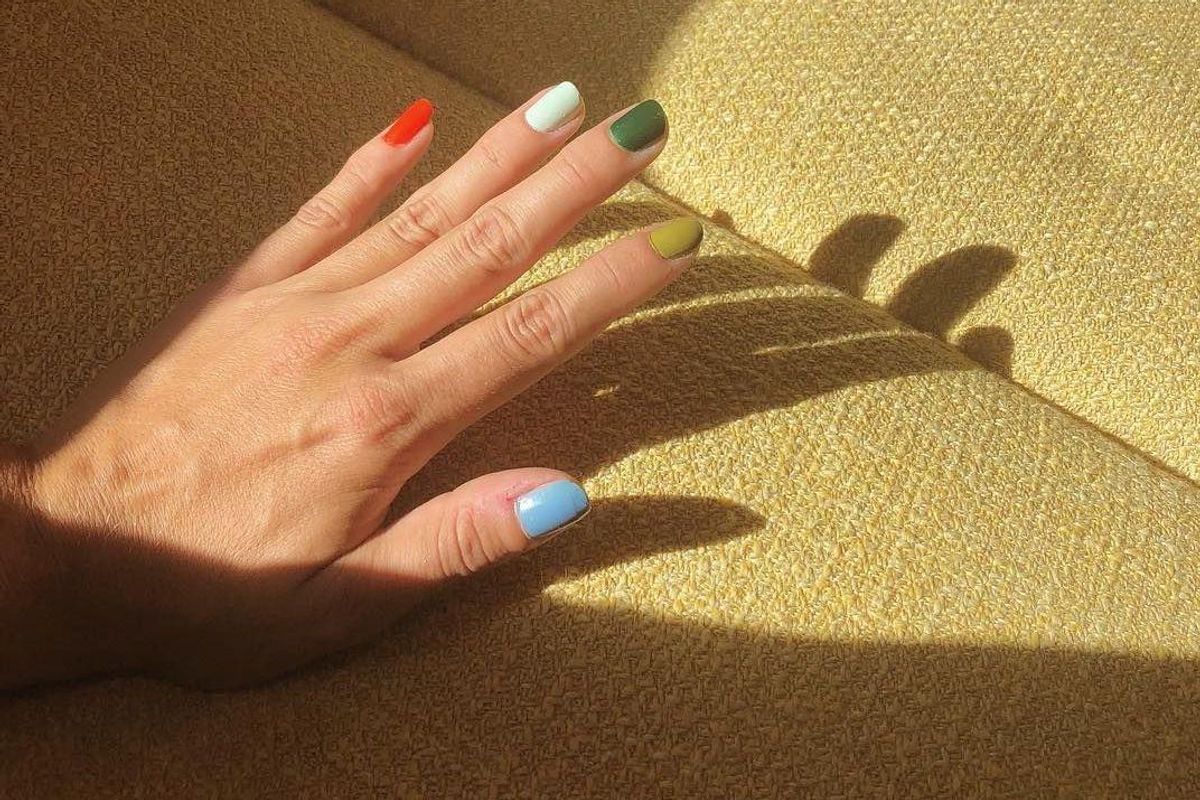 Our Favorite Cruelty-Free Nail Polishes for 2021
Don't underestimate a good at-home manicure.
Whenever humanity is on the brink of collapse, it's nice to do something nice for yourself to feel a little more in control, like getting your nails done.
But of course, going to the nail salon to get your silly little manicure isn't exactly feasible given the current circumstances — nor is it smart. What is smart is treating yourself to a new bottle (or 12) of nail polish, especially if it's from a cruelty-free brand!
Across the entire cosmetics industry, more and more brands are emerging with ethics in mind. From your hair to your skin and nails, it's easier than ever now to make sure your entire beauty routine is free of animal testing.
Below, we've rounded up just a few of our favorite cruelty-free nail polishes, most of which are also
at least
7-free, meaning they're free of the seven most harmful chemicals found in most mainstream nail polishes. Feel good, look good.
Zoya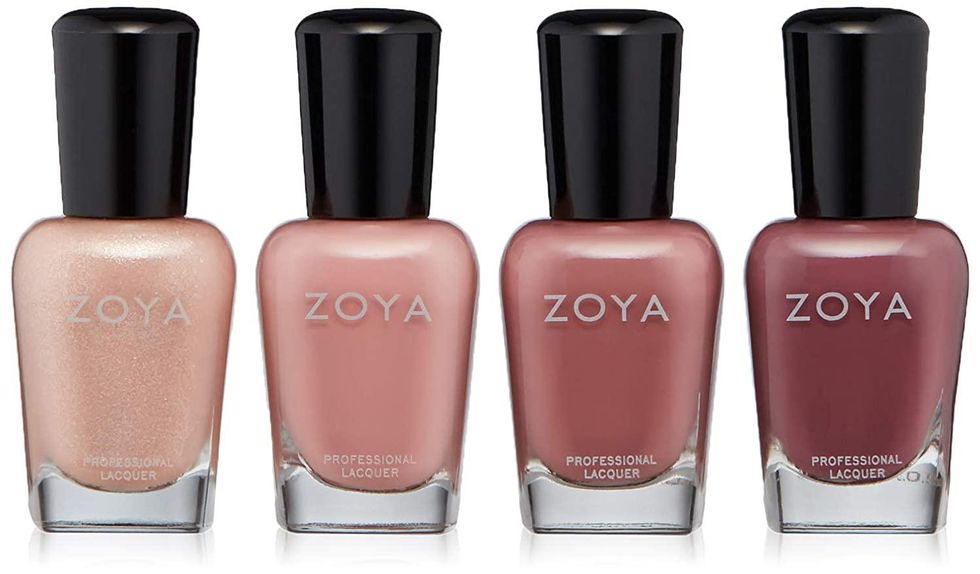 Zoya was one of the first nail polish companies to remove some of the most harmful chemicals found in major bargain nail polish brands. And hundreds of color options at just $10 a pop, the innovative brand also takes the cake when it comes to variety and affordability in cruelty-free nail polish. With no toluene, camphor, formaldehyde, formaldehyde resin, or dibutyl phthalate in their formulations, Zoya definitely has your nail health in mind.
J. Hannah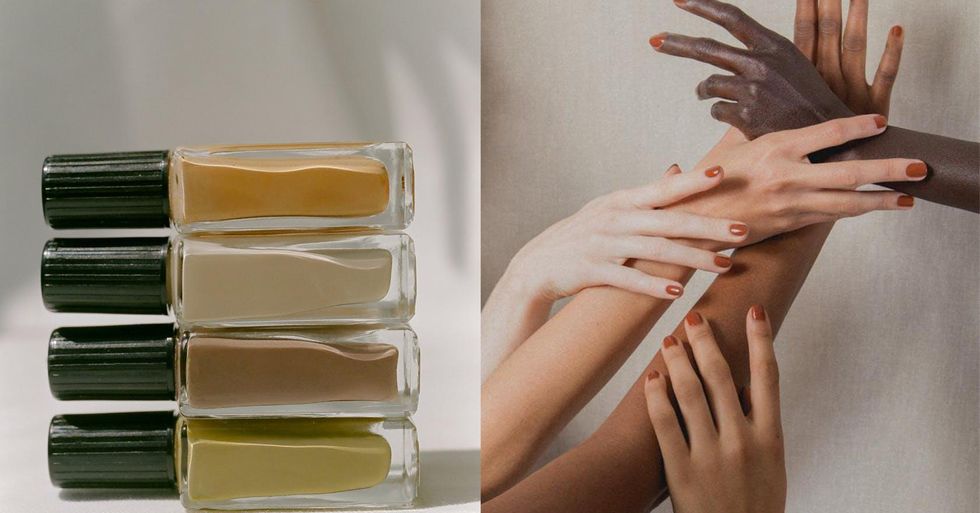 Los Angeles-based brand J. Hannah is best known for their ultra-chic and versatile luxury jewelry, made with a focus on sustainability and longevity. Their compact collection of nail polish takes a similar approach, with earthy, fine art-inspired colors that are just as unexpected as they are wearable. There's a reason why cool Instagram bloggers gravitate towards J. Hannah nail polish to top off their collection of rings, and it isn't just because of the unique tones; these polishes will resist chipping for up to two weeks with a good top coat. Trust me.
Deborah Lippmann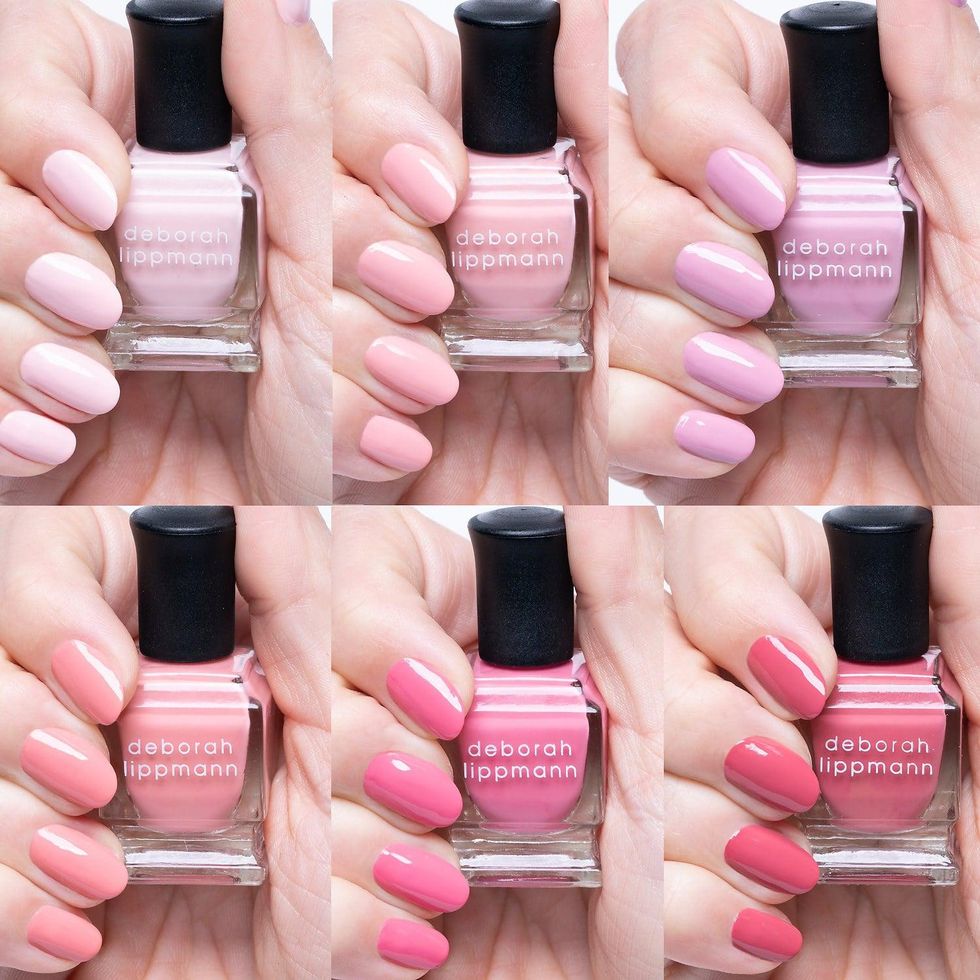 Celebrity makeup artist and manicurist Deborah Lippmann has graced the nails of A-list Hollywood stars like Lady Gaga, Kim Kardashian, Reese Witherspoon, and Taylor Swift. While the average Joe might not be able to replicate the celebrity experience, you can give it your best shot with Lippmann's line of high-quality, non-toxic, and cruelty-free nail polishes. While these do come with a heftier price tag at $20 a bottle, you can rest assured that your hands are red-carpet ready — and your nails will thank you for the healthy formulas.
Olive & June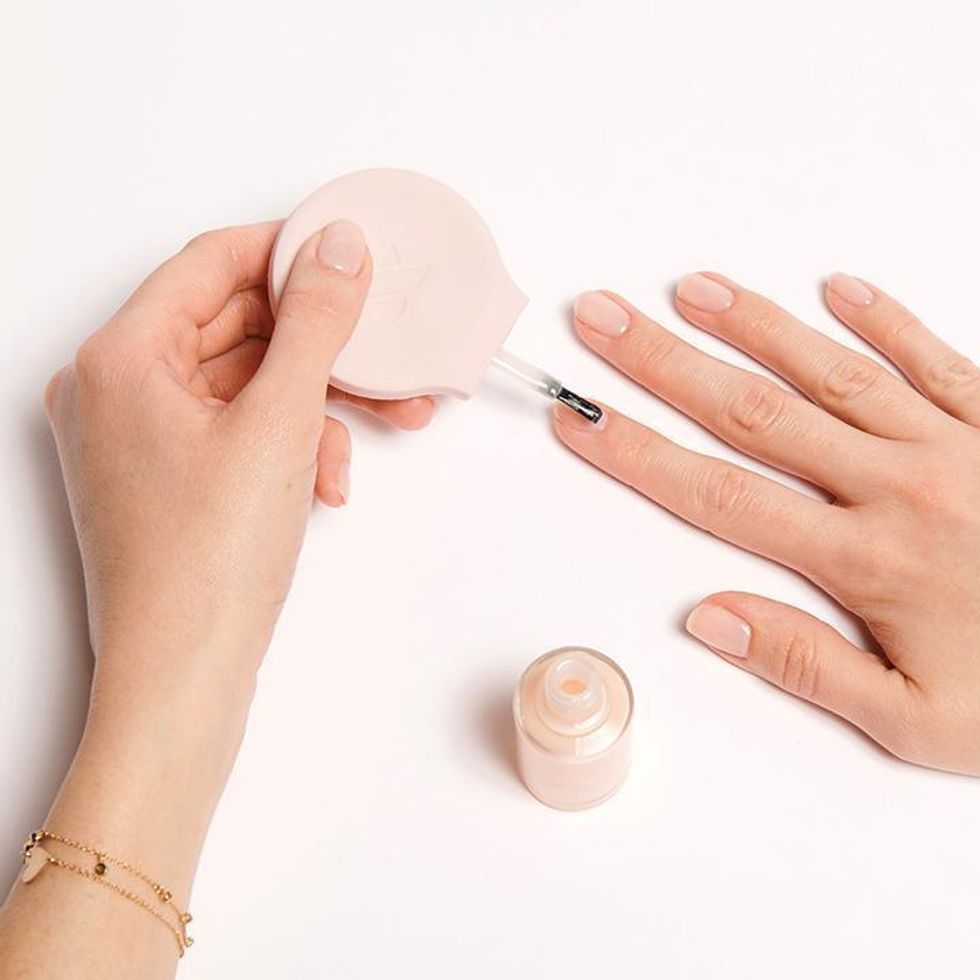 With their line of salon-level tools, Olive & June makes at-home manicures easily accessible. The brand's cuticle serum, ergonomic brush handle, and clean-up brush make doing your own nails a breeze. Their polish is worth writing home about, too; from playful brights to fashion-forward earth tones, Olive & June is a brand to know for natural, cruelty-formulas. Better yet: Each bottle of nail polish is only $8.
Smith & Cult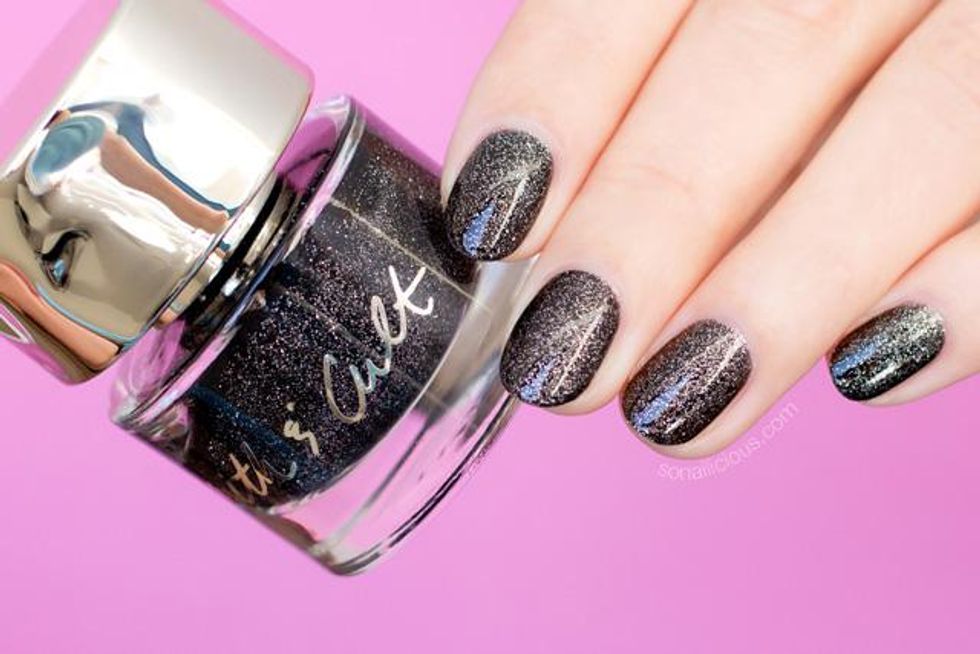 Smith & Cult's mission is to save the beauty industry from boredom. Their line of luxurious nail polishes stick to that mantra, with statement-making jewel tones and glamorous glitters. Even the brand's packaging makes doing your nails feel like an ultra-fancy experience, with gold-topped bottles worthy of displaying on your dresser. With an 8-free and cruelty-free formula, this is a luxury you can feel good about, too.
Ella + Mila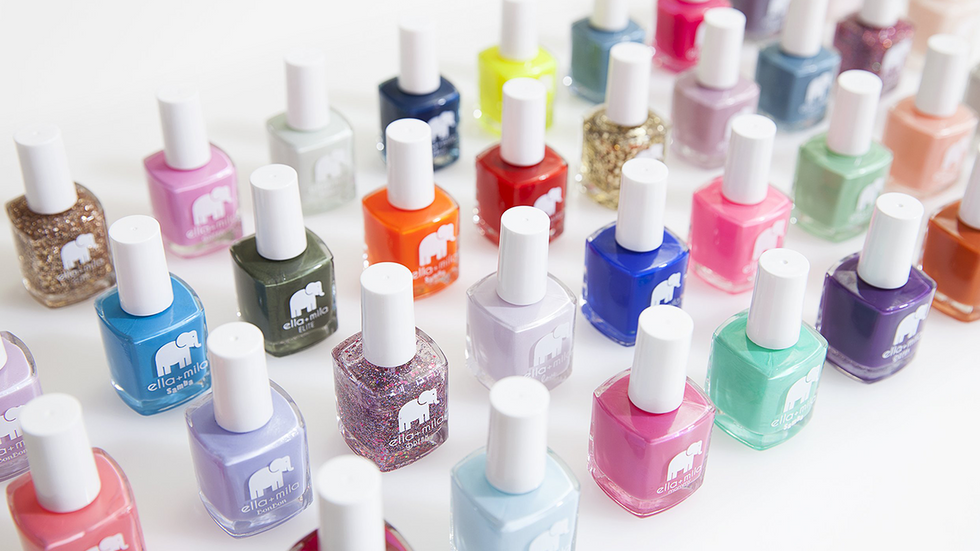 Named after the founder's young twin daughters, Ella + Mila is a nail polish brand with a lot of heart. These PETA-certified nail polishes are impressively 17-free. But Ella + Mila proves that all those good qualities don't mean you have to sacrifice looking good; they offer a constantly growing collection of wearable nudes and playful colors, suitable for both you and your little ones.
Mented Cosmetics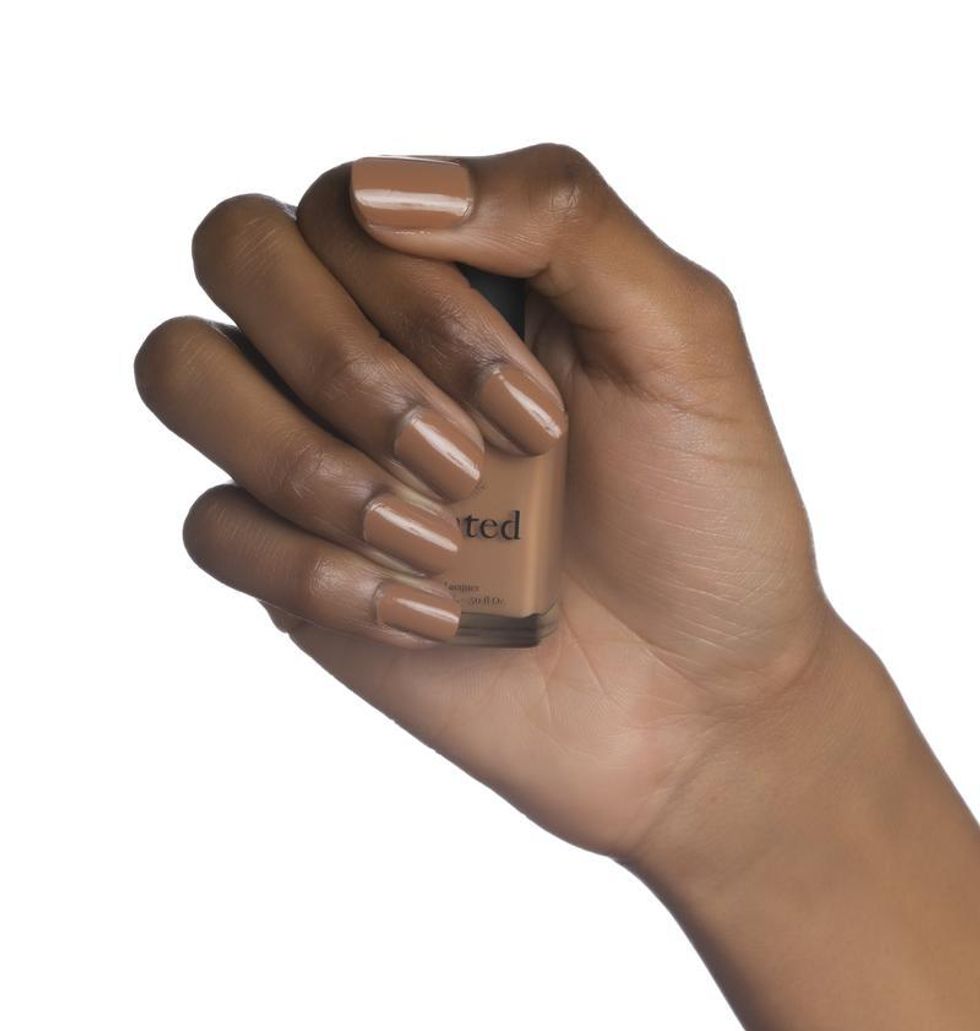 No nail polish collection is complete without a tried-and-true nude shade. But "nude" isn't the same for everyone — especially for those with deeper skin tones. After garnering well-deserved attention for their inclusive line of nude lipsticks, Mented Cosmetics also offers nail polish in a creamy tan and deep brown that ensure people of all skin tones can get that perfect nude shade. Mented's super-pigmented polishes are also vegan, 10-free, and only $8.
Seche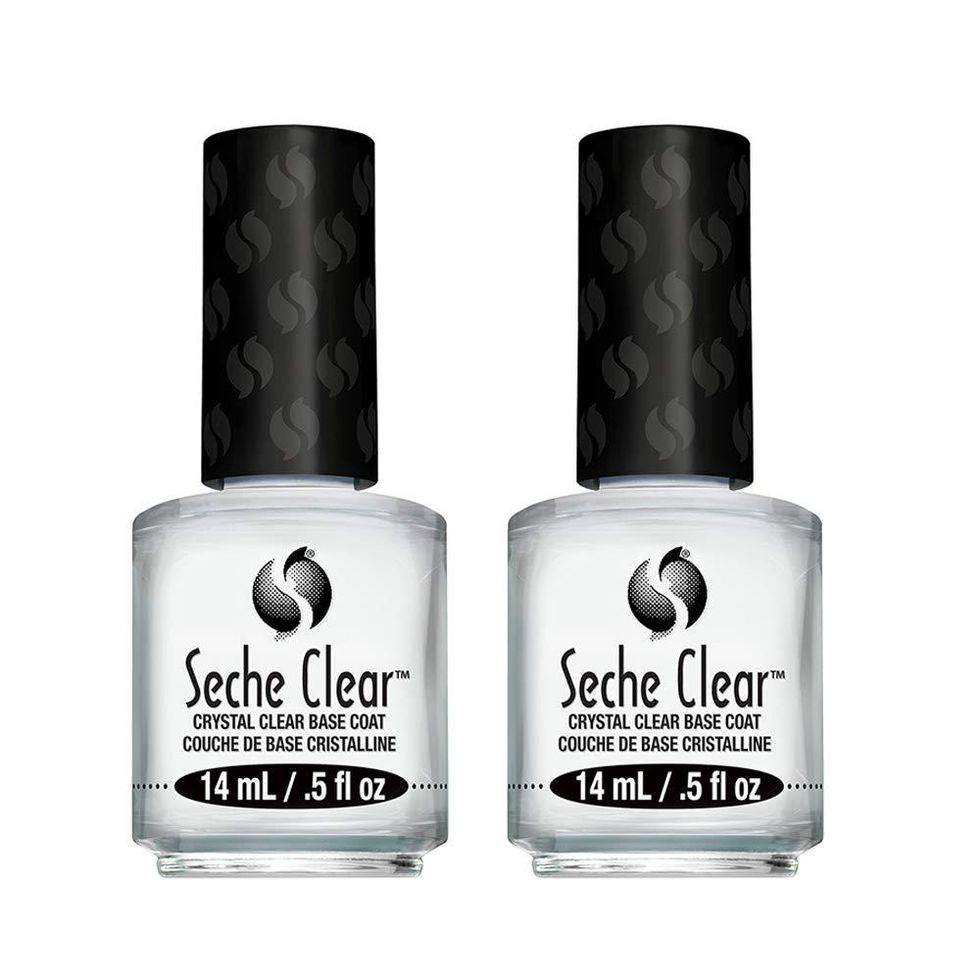 OK, so Seche doesn't sell colored nail polish. But I'm not kidding when I say their base and top coats have entirely changed my at-home manicure game. Not only are they super affordable — $13 for the duo (!) — but these formulations are guaranteed to make your color last for days and days. Fast-drying and self-leveling, Seche's base and top coats are often used by the professionals, too. Better yet — never tested on animals.