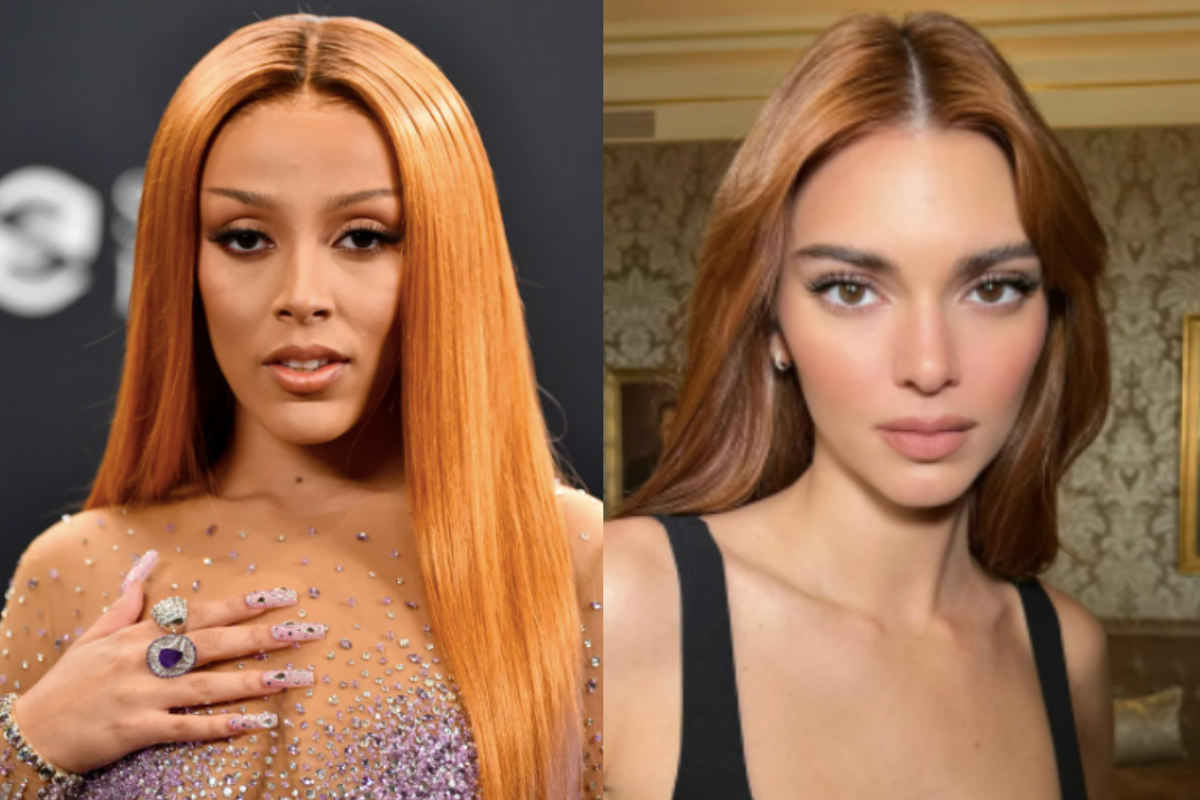 How to Get the Copper Hair Trend Without Ruining Your Hair
Supermodel hair, salon-strength locks — all from your own home
Last summer, I needed a change. On a whim, I changed my hair color … and I didn't hate it. In fact, I think I'm going to dye my hair again this summer. Let me explain.
---
I'm sure everyone experienced some degree of cabin fever during the pandemic. When restrictions were strongest, this was palpable — there were so many places we couldn't go and things we couldn't do, even when masked up. Yet when we ventured out — masked or double-masked — social distancing in outdoor spaces, drinking and eating on patios, there were areas that remained off-limits. Like personal care and grooming.
How we look is a reflection of who we are. Looking like yourself is a direct route to feeling like yourself. Deep in the pandemic, so many of us lost the looks we were used to. Eyebrows grew out and so did hair cuts. Dye jobs faded and so did tans. Extensions got old, making way for natural hair. Plus without manis, pedis, facials, waxes, eyelash extensions, and all those delightful spa services, people were going au natural for the first time in what felt like forever.
This was hailed as a sort of freedom. In some ways, it was. Without having to look "presentable," people rediscovered themselves and let go of compulsory habits that in the grand scheme of things … didn't really matter. Who cares if you don't have a fresh manicure every week? Who cares if you have bushy eyebrows and stubby eyelashes?
USA Today interviewed a number of women and discovered that; "despite the pandemic's lockdowns, social restrictions, and mask mandates, the relaxed beauty standards that have accompanied their retreat from public life have been 'liberating.'"
One woman said: "If there's one thing good that came from this COVID mess, it's that I was able to find myself. To hell with all of it ... Who are we really doing all of this for? Not myself because I hate that routine."
Kate Mason, a gender studies professor at Wheaton College, said: "Social distancing and mask-wearing give us more discretion over how much, or which parts of our appearances we show … I think anything that gives people a little bit of a break from these social norms so they can evaluate what works and what doesn't, can be a good thing."
However, as time went on, what once felt like freedom started limiting personal expression. Sure, you don't have to do all the frivolous upkeep to impress other people. But there are things you might want to do just to feel like yourself.
USA Today also shared that some communities rely on grooming and presentation in order to be taken seriously. In a landscape where people of color are judged more harshly, it can be challenging to navigate the work environment - especially over Zoom or Slack. One woman noted that: "as a woman of color, she often feels extra pressure to look polished and professional. When many salons and beauty supply stores closed, the Black women in her social network who rely on such services found themselves under increased strain."
Beyond work and being presentable to others, it was disheartening to look in the mirror and not fully recognize yourself. If clothes, hair, and makeup have been articles of self-expression for so long that going without them can be quite a shock. Abandoning these pleasurable forms of self-expression have taken a toll on our creativity.
Creativity is integral to mental health. No matter how you express yourself, the freedom to play and explore is something many of us took for granted until it was limited.
No wonder beauty, hair, makeup, and fashion trends are going wild. People are simply thrilled to experiment! To see and be seen! To express their freedom.
During last year's Hot-Vax Summer, I was compelled to do something super dramatic. So I changed my hair.
My natural hair is black. I've experimented with my hair before — but that was high school. That was angst-ridden purples and ill-advised gray streaks. But last summer, I needed something that felt like it could be natural, but was a teeny bit different, a teeny bit exciting.
So I chose copper. This light auburn, honey-streaked red felt bold but not overwhelming — like a statement, but also something that made me confident in my daily life.
I rocked that light red all summer — disproving the notion that blondes have more fun. I've been blonde. But copper was it.
So imagine my surprise when, months later, copper tones are appearing all over the runway and all over celebrity Instagram tones.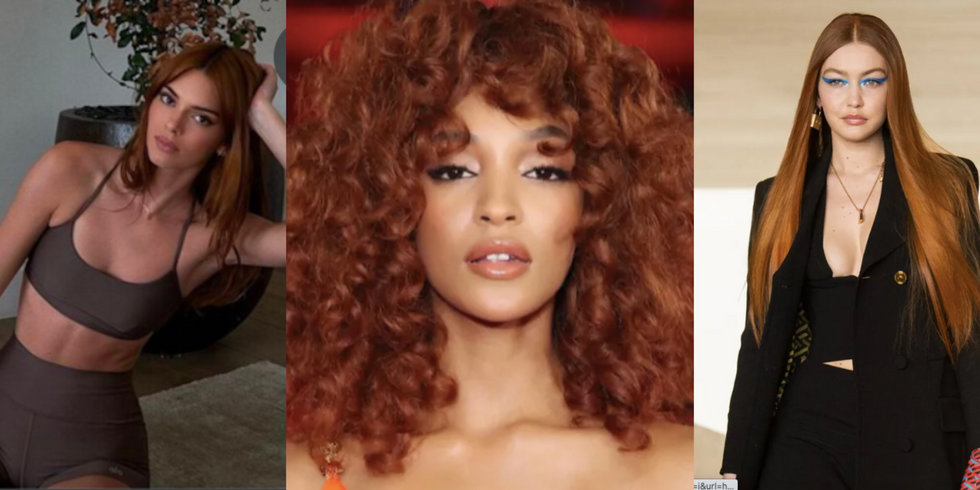 Not to say that I started the hottest hair trend in Hollywood … but I do think I was onto something. From Kendall Jenner's newly red tresses to the dyed hues of, like … all the members of the Euphoria cast, everyone is attracted to this shade of auburn.
I understand it. I'm even considering a return to that shade. I will admit that all the celebrities rocking copper are one of the reasons why. This year, I might even keep the copper in longer. Although color damage can be a deterrent, I've found the perfect work-around: Colorwow.
Colorwow is a haircare brand made by haircare experts who adore … hair. Passionate about helping you care for your mane, their expert collaborators include Colorwow Founder and CEO Gail Federici, their in-house chemist, Dr. Joe Cincotta, and Global Creative Director, Chris Appleton, a rockstar celebrity stylist.
Together, their expertise forms a rare cross-pollination of a variety of hair gurus who are obsessed with creating new products that seriously make a difference to all hair.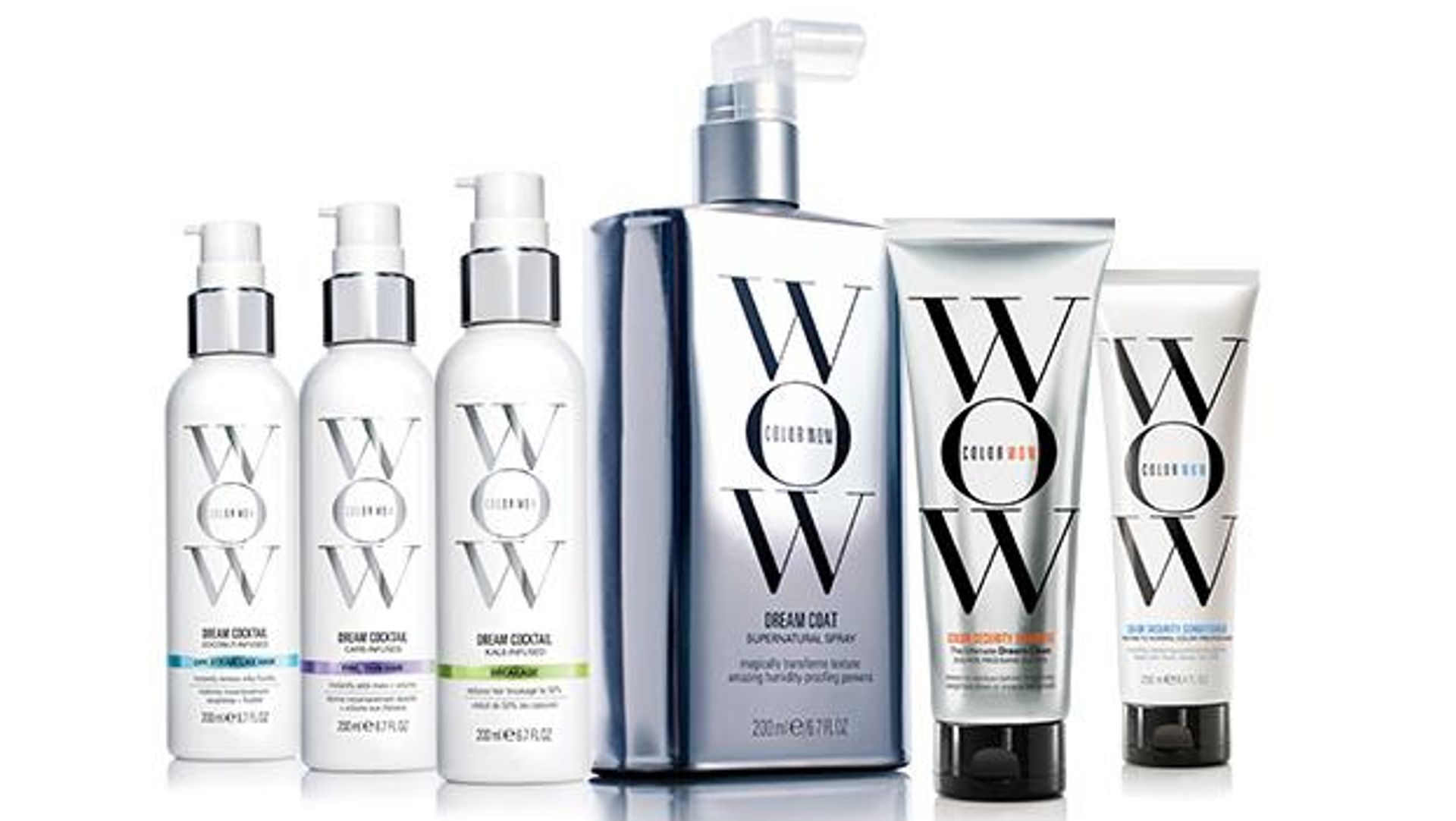 Colorwow's innovative hair products emerged from years of listening to real people talk about their hair concerns. They have a ton of experience color-treating hair so they really know how to keep your hair healthy and preserve that gleaming copper shade.
Always researching safer, ever more efficacious ingredients to repair and strengthen your damaged locks, Colorwow brings hair to a whole new level of health and vibrancy.