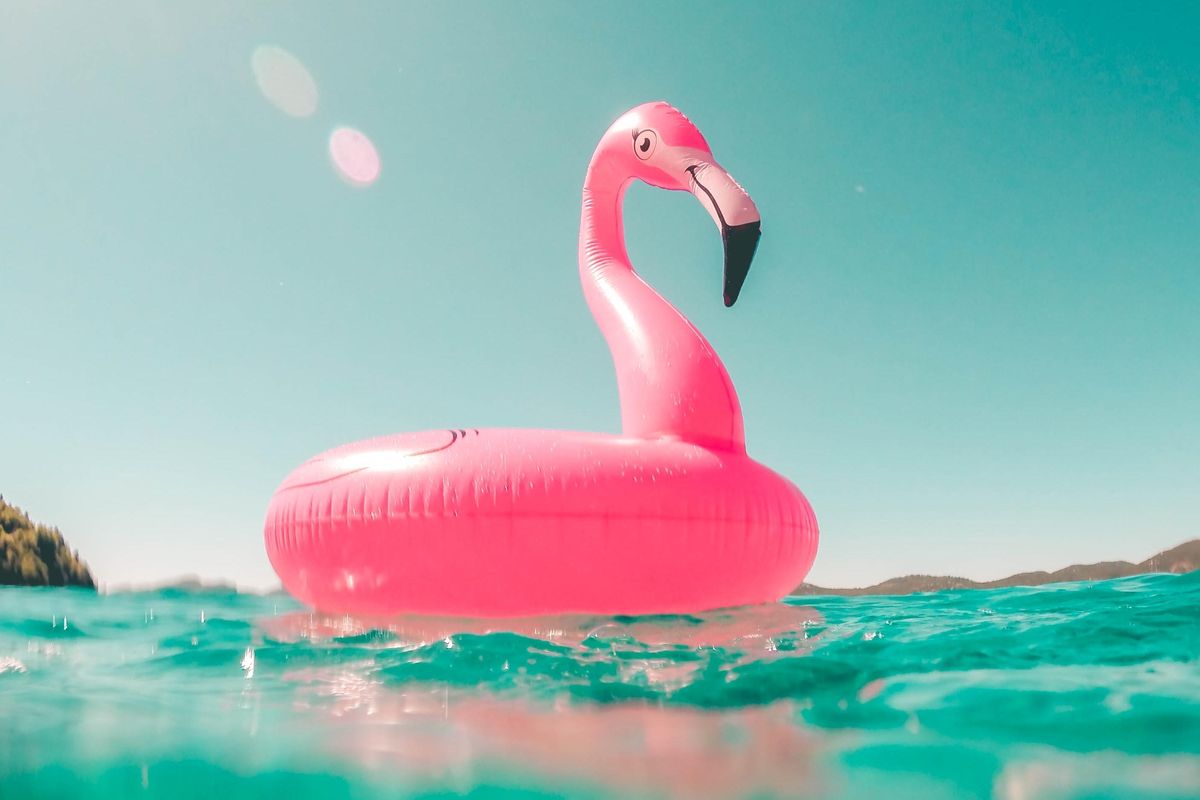 Our Editor's Picks To Beat The Heat
Give us your sweltering, your sun-sick, your sweaty masses yearning for a breeze
Image Credit: Vicko Mozara/Unsplash
Heading into mid-August, heat waves are ravaging the US, the UK, and Europe alike, and there's no relief in sight. Over 85% of Americans face temperatures 90+ degrees F, things are looking a little… heated.
---
We're all feeling warmed-up and toasty, so our accessories should do the same. Our editors dug up the most outrageous, most no-explanation-required Amazon accessories for the Sizzlin Summer of '22.
All products featured are independently selected by our editors. Things you buy through our links may earn us a commission
Jenna - Fashion Oversized Straw Hat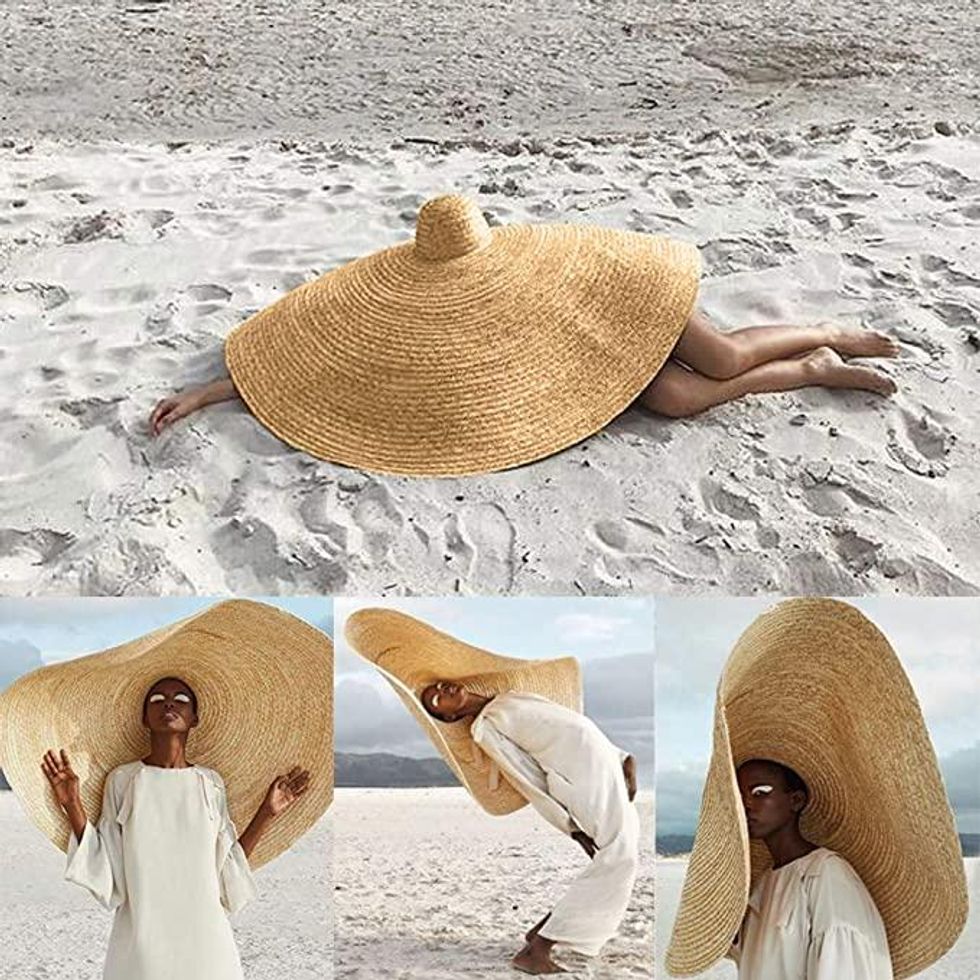 Amazon
A hat so big you can hide from the sun and all your problems. This gives me Marcel The Shell vibes but also guarantees that my alabaster skin remains unburned by our brutal and unrelenting favorite star.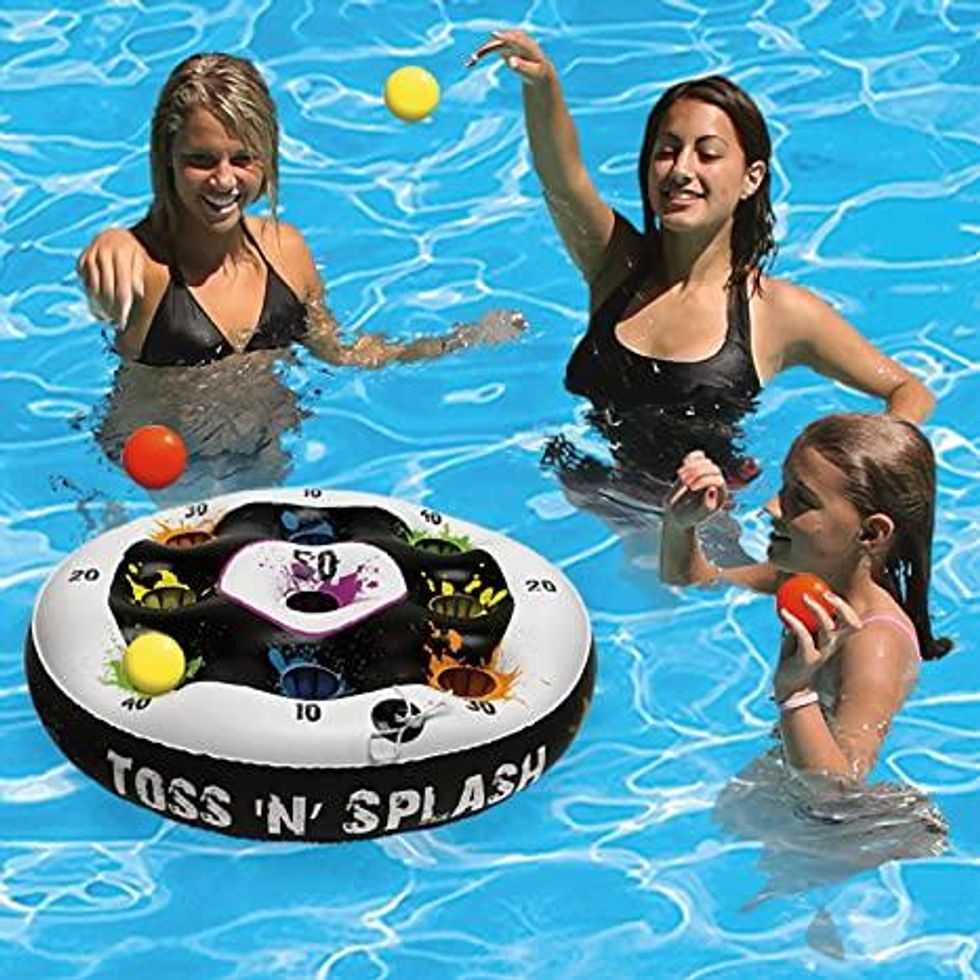 Amazon
The best pool game there is. With nine tufted pockets and two teams, it really drives competition. In the pool or on the lawn a game of Toss 'N' Splash is perfect on a sunny day to chill and drink with friends.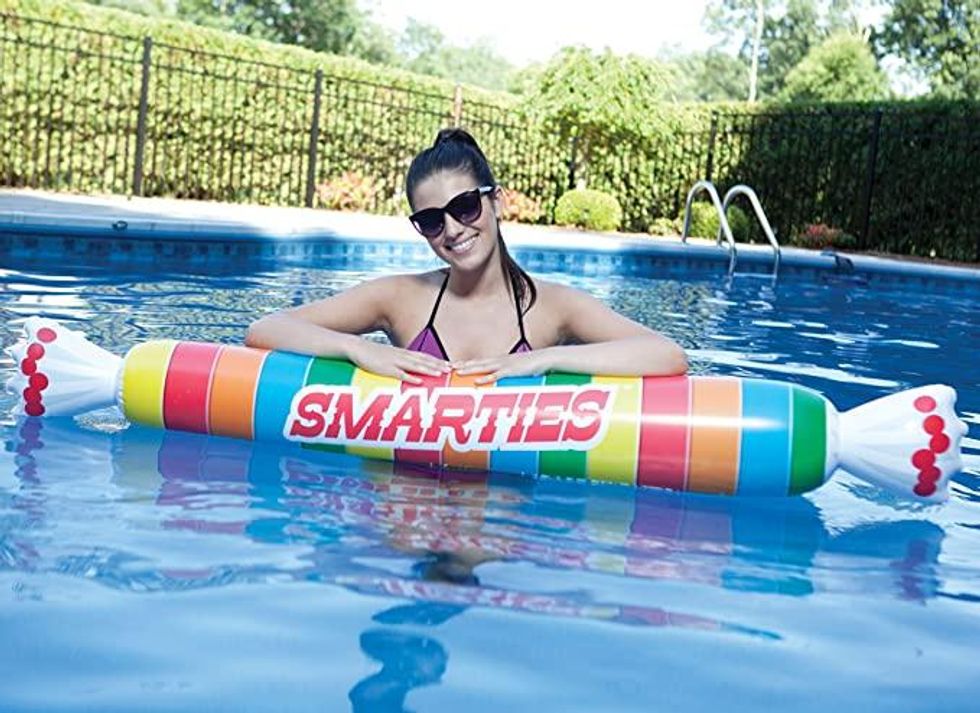 Amazon
A super-fun COLOSSAL POOL FLOAT for your Amazon summer product needs. At 5' long, this pack of Smarties is truly gigantic. Float around in a lake, the beach, or in your backyard pool. Invite your neighbors over for a Sweet-n-Smartie summertime party.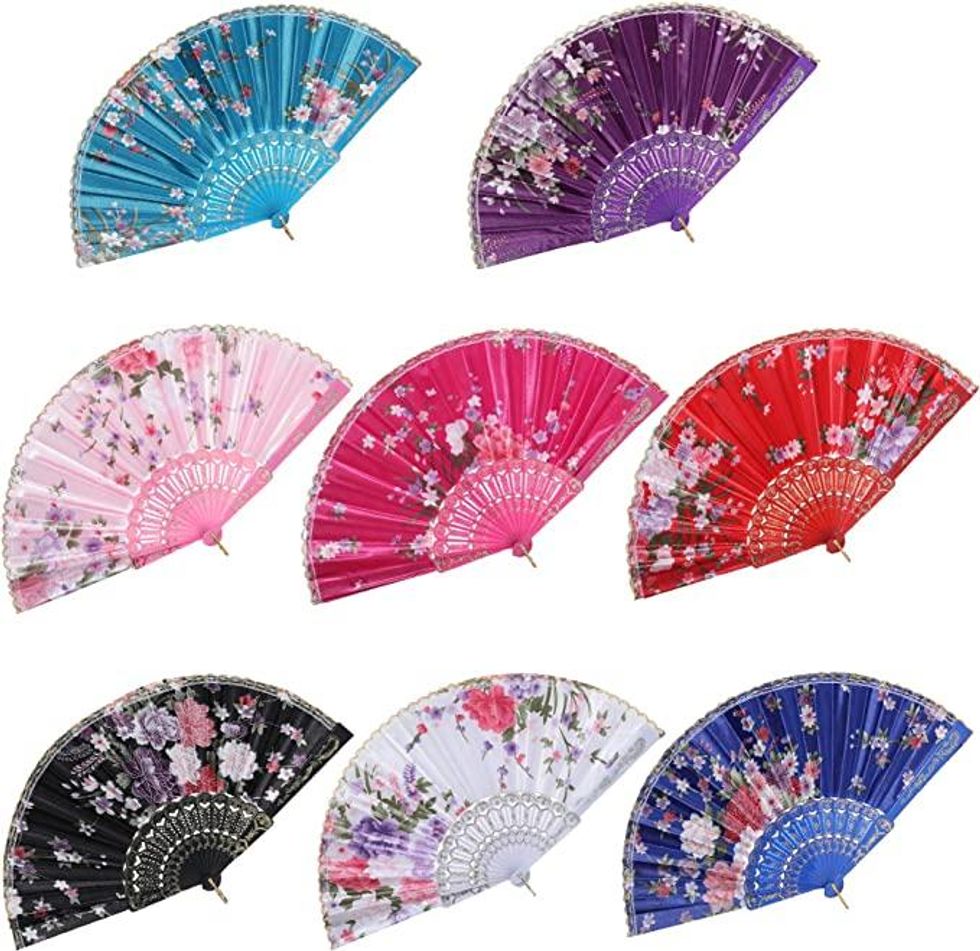 Amazon
Nothing says "I'm dramatic and it's too hot for a girl like me to function" quite like the foldable hand fan. I've always yearned to be a Victorian-era debutante lounging on my comfy indoor chaise languidly waving my hand fan. With this heat wave, it's time we start bringing back convenience and comfort…It's also fabulous for drying your makeup!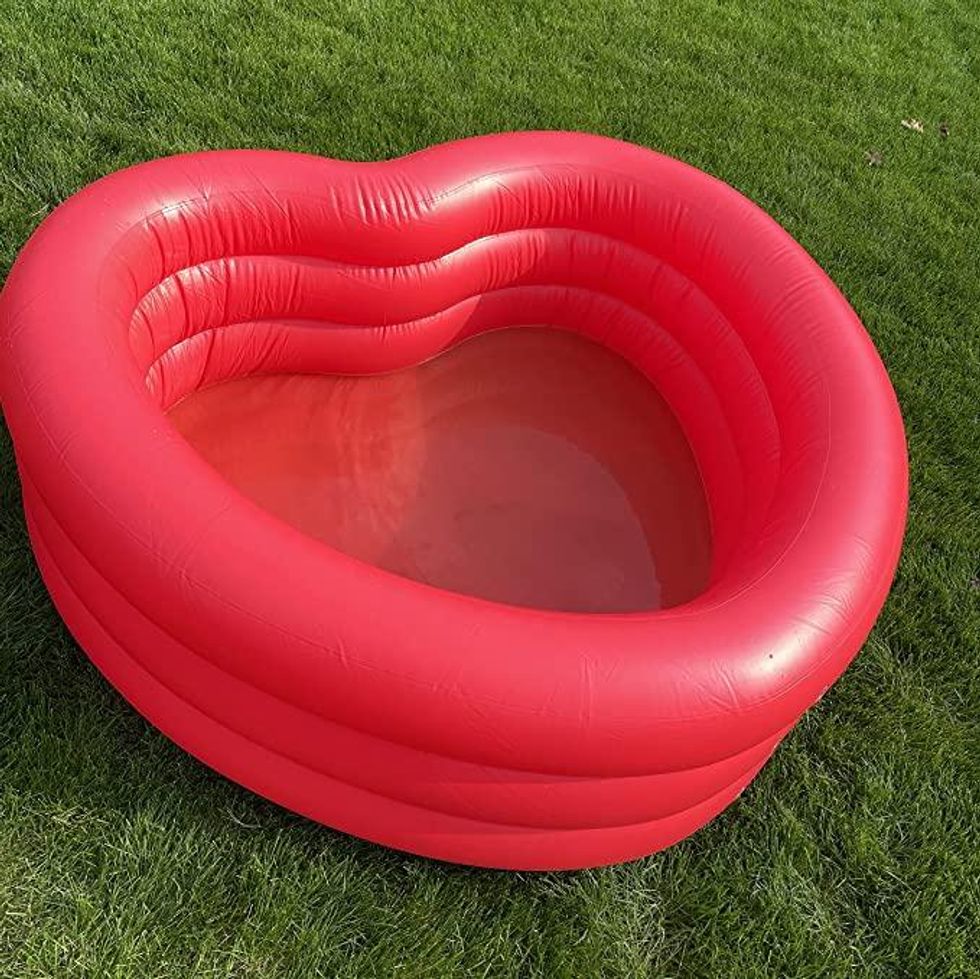 Amazon
What could possibly be cuter?! This heart-shaped, blow-up pool fits 2-3 adults, but is sublime for a solo dip. If you're throwing a big ol' party, pack it with 12 gallons of ice and dazzle guests with the most luxe-looking cooler of all time.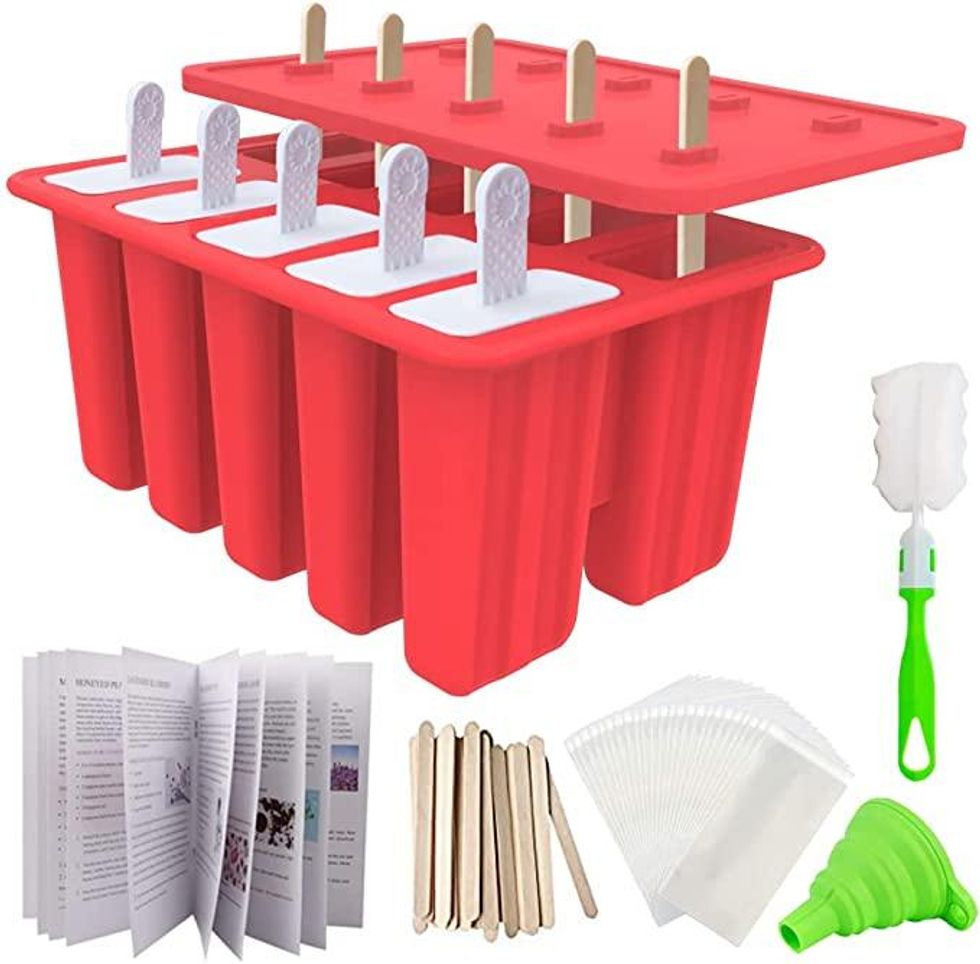 Amazon
Making homemade popsicles just got even more convenient with these silicone popsicle makers. They slide out like it's nothing, so no struggling with the mold and wrecking your ice pop's form. And the upgraded design makes for a perfectly-shaped popsicle with no overflow, every time. Get creative and blend up fruit-n-berries. Or just pour in some lemonade or iced tea and call it a day.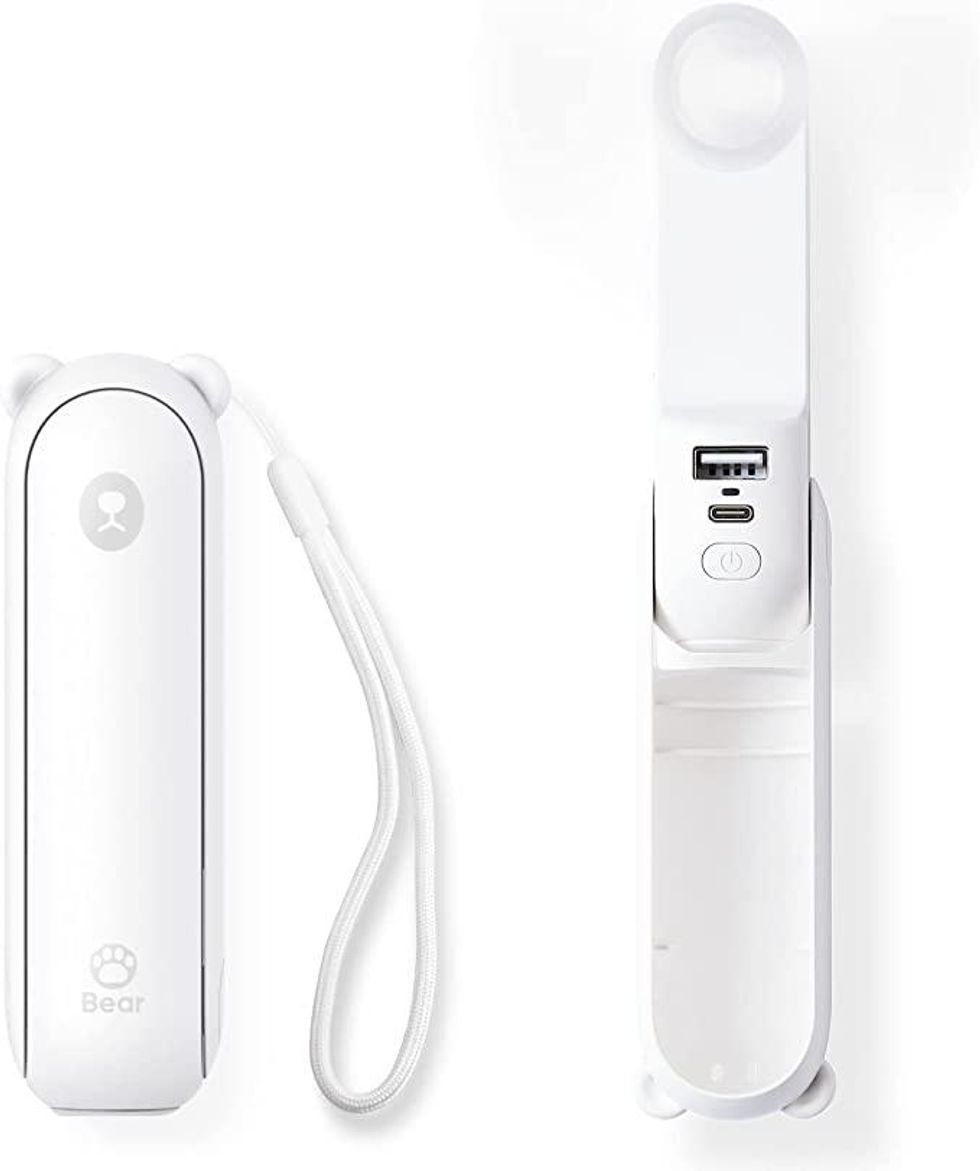 Amazon
Nothing ages me more than this: I think I'm too old for festivals. I used to love the energy, the chaos, and even the cramped and anxious feeling you get when you're pressed against strangers in a suffocating crowd. But that was before the pandemic. Now, everything repels me. I can't imagine being that close to that many people again. My back hurts from standing in line from a coffee, so I can't imagine three days of it. And the heat — my god! The heat! Needless to say, I'm skipping festival season but some of my old hacks have gotten me through this relentless summer heat. Top of the list: this electric fan. It may be small, but it's mighty. It's a refreshing, constant stream of cool air that — wait for it — doubles as a portable phone charger!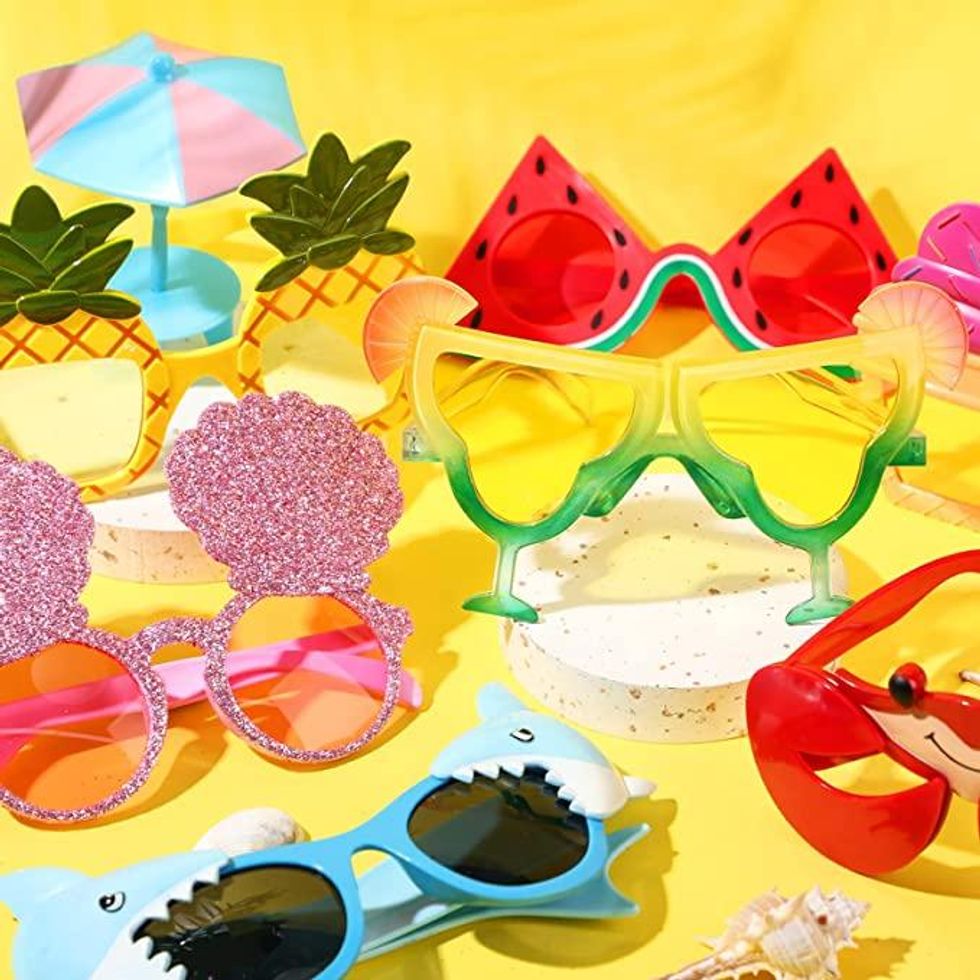 Amazon
No day at the beach is complete without a pair of FUN and festive sunglasses. Block your eyes from those harmful UV rays in style. No matter if you go with the cool shark design or the funky margarita shades, you will be the coolest thing at the hottest place, all summer long.
Whether it's a mammoth-sized hat, homemade popsicles, fabulous foldable fans, or slinky shades, chill out and keep cool as we close out the final weeks of this blistering season.