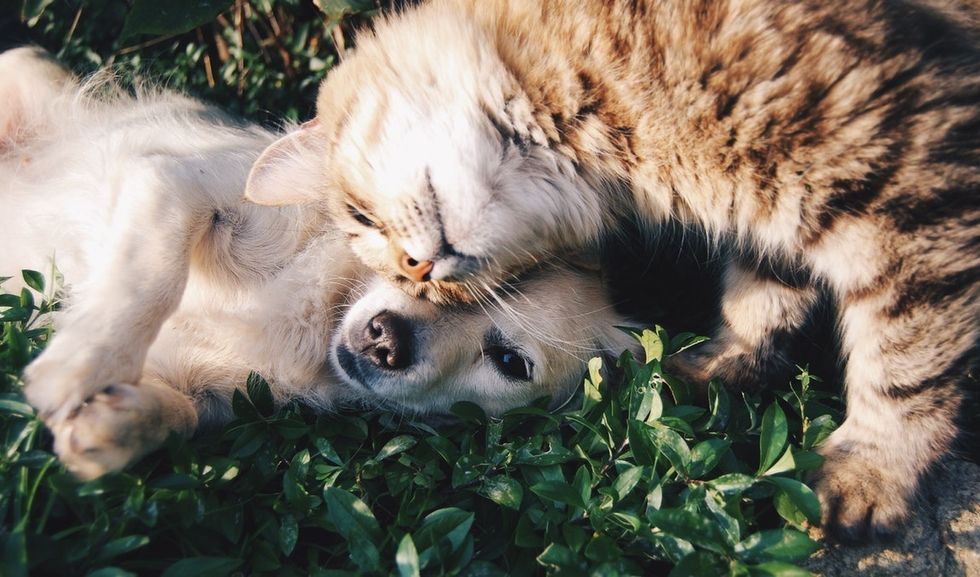 The coolest pet products for pampered pets
Some super-cool products for dogs and cats that will have tails wagging
We love our pets like family, so why not treat them to the best pet stuff out there? Sure, treats are tasty and chew toys are fun (while they last), but your pet deserves something extra-special. After all, the wet kisses and unconditional love they send your way are priceless.
Here are seven super-cool products for dogs and cats that will have tails wagging!
PetFusion Jumbo Cat Scratcher Lounge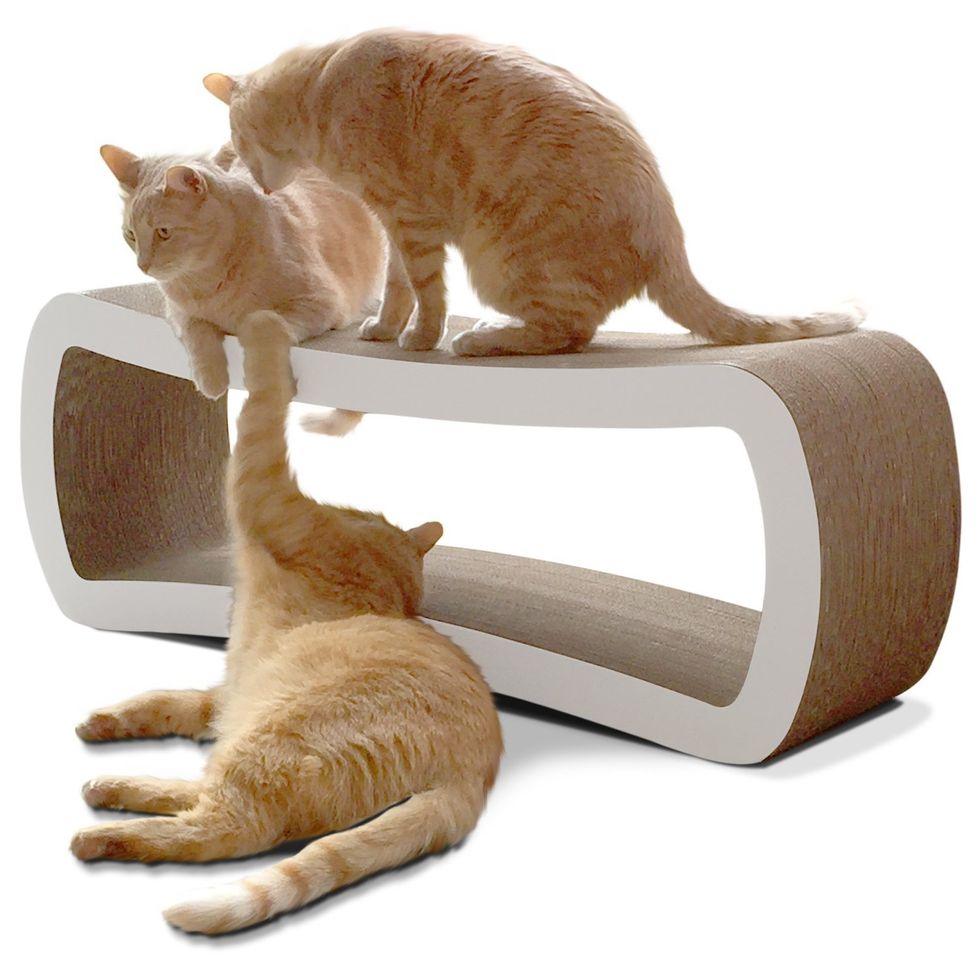 Via amazon.com
Want your cat to quit clawing at the furniture? Get her the PetFusion Jumbo Cat Scratcher Lounge for safe scratching and snoozing in style. This 2-tiered scratching lounge is long and durable, with an organic catnip leaf for an extra-special treat for your feline friend. Made of recycled cardboard, this elegantly curved scratching lounge is eco- and kitty-friendly. Up to 4 cats can use at once, making it a scratching soiree!
Cost: $79.95
P.L.A.Y. Royal Crest Lounge Bed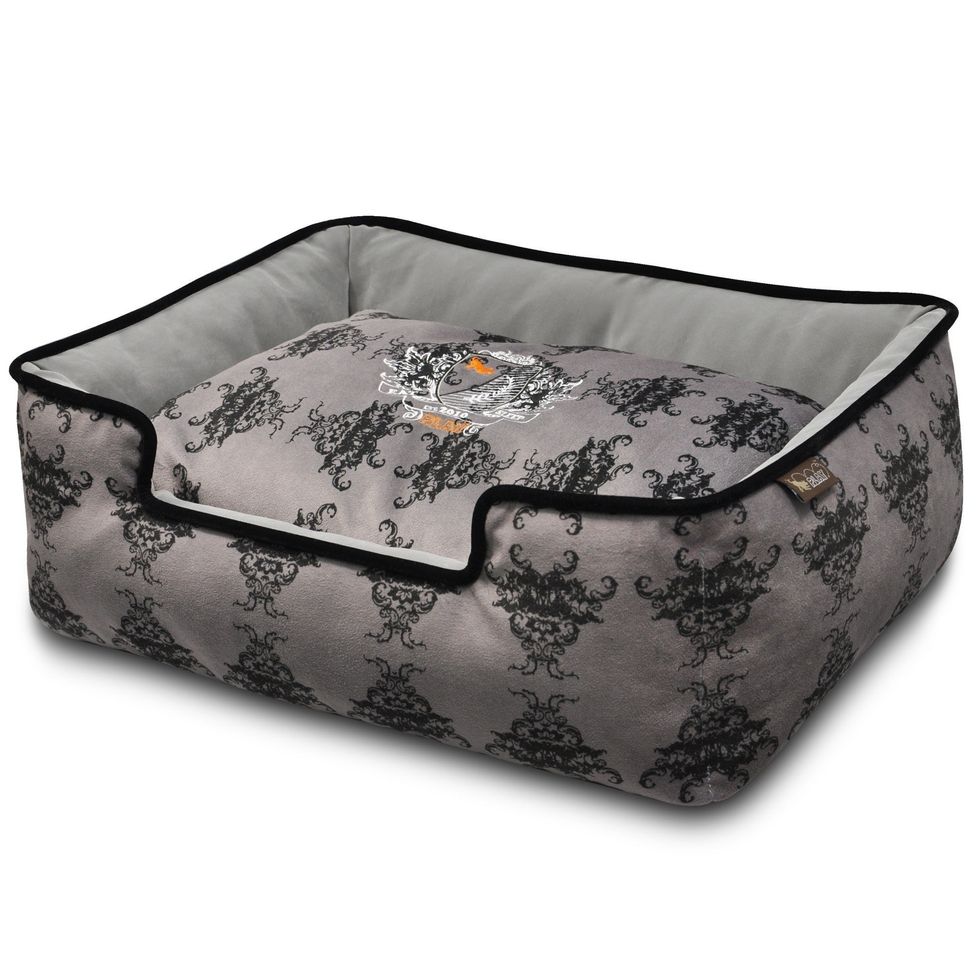 Via petfancy.com
For the dog who thinks he is king of the house (isn't he?), P.L.A.Y. Royal Crest Lounge Bed is the perfect place for a dog-tired pooch to lay his weary head. The regal design, elevated plush sides, and super-soft reversible cushions allow your pet to sleep better than you do… unless your sheets are made of suede too!
Cost: $108.00
K&H Heated A-Frame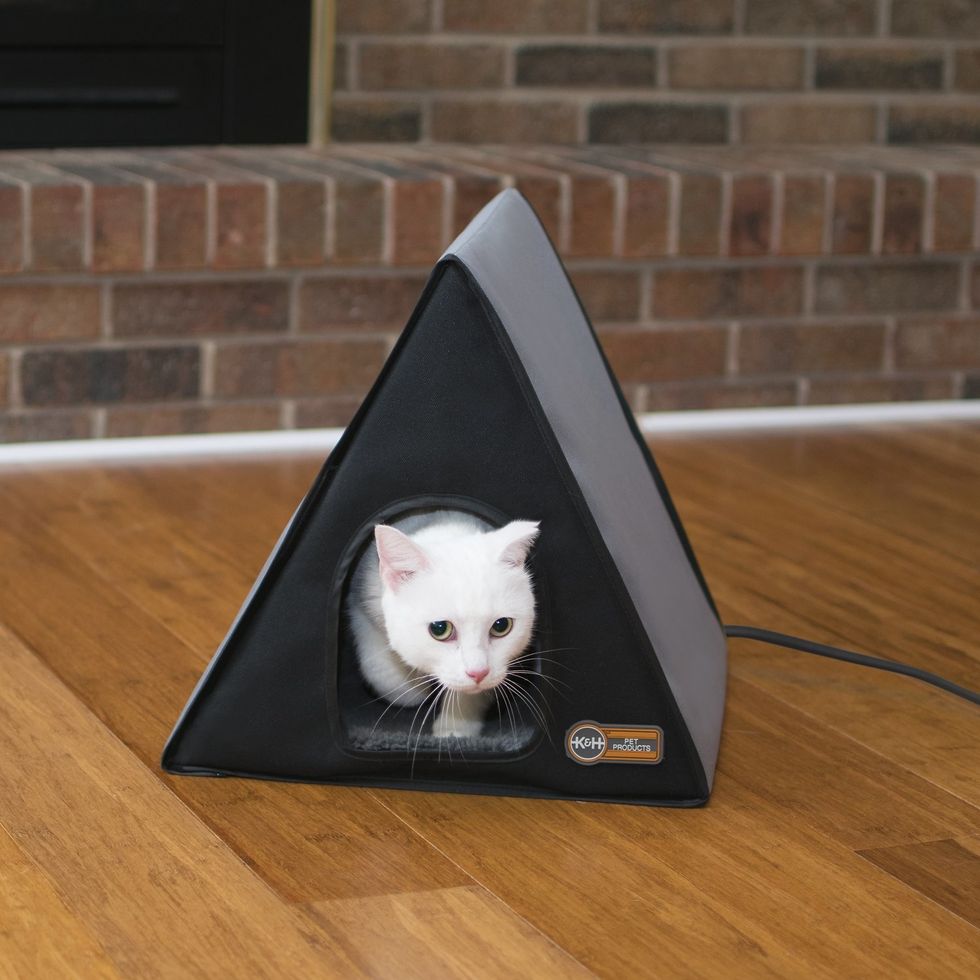 Via chewy.com
Dogs are not the only one who want a special spot to snooze, so get your cat K&M Heated A-Frame indoor/outdoor home for warmth and privacy – two things cats love. The waterproof, heated A-shaped pad is purr-fect for cats seeking shelter and a place for one of their many (many) naps. It uses just 20 watts, yet your cat will be snug as a bug in a rug. Fold up the home easily when not in use… if your cat lets you!
Cost: $72.99
Carlson Pet Products Design Pay Arched Flexi Pet Gate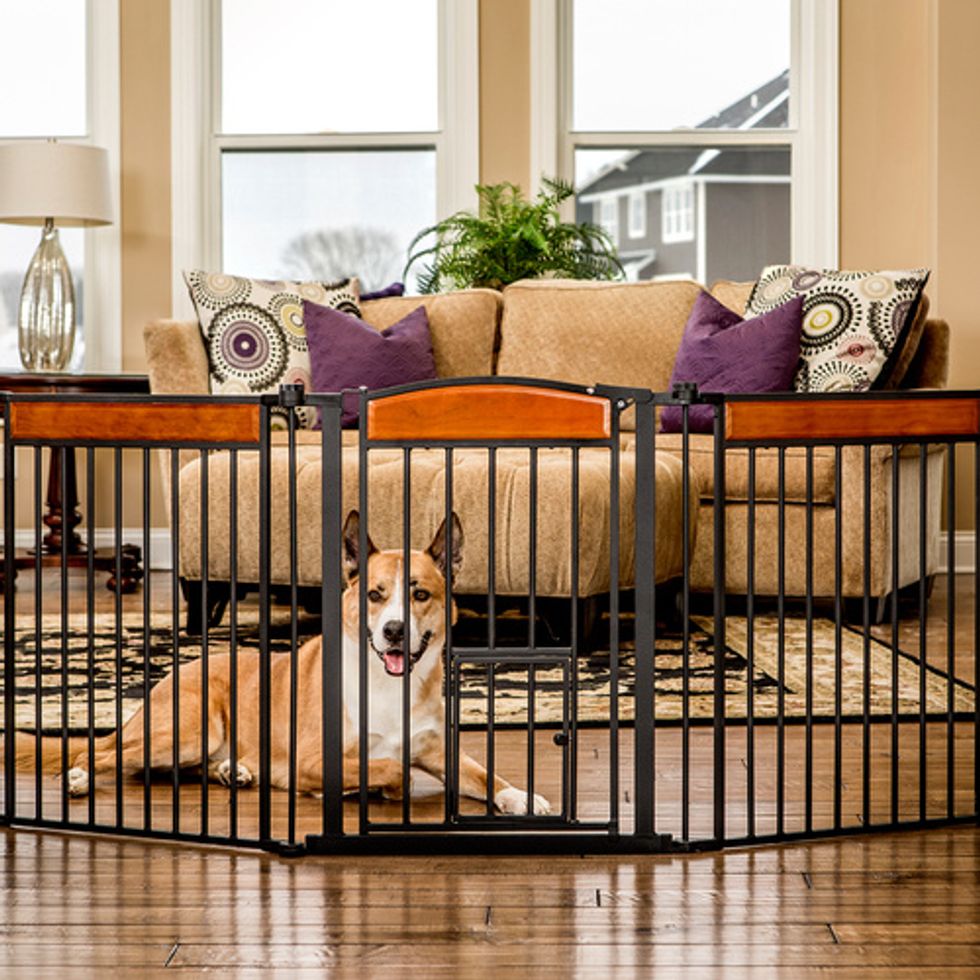 Via carlsonpetproducts.com
When you need to keep your dog in a certain area of the house while you are training them or have guests over, plopping her into a small crate is cramped (and some think cruel). Your pup deserves more space and respect than that! Show her that your casa is her casa with Carlson Pet Products Design Pay Arched Flexi Pet Gate. The black steel frame with cherry wood accents is stable and stylish, and it spans up to 76" wide for plenty of room to move and play. There is a small opening for the little pets to roam freely, keeping the larger ones safely inside, as well as a walk-through gate for humans to slip in and out. Who knew dogs could have their own "gated community?"
Cost: $119.99
Dog Booster Car Seat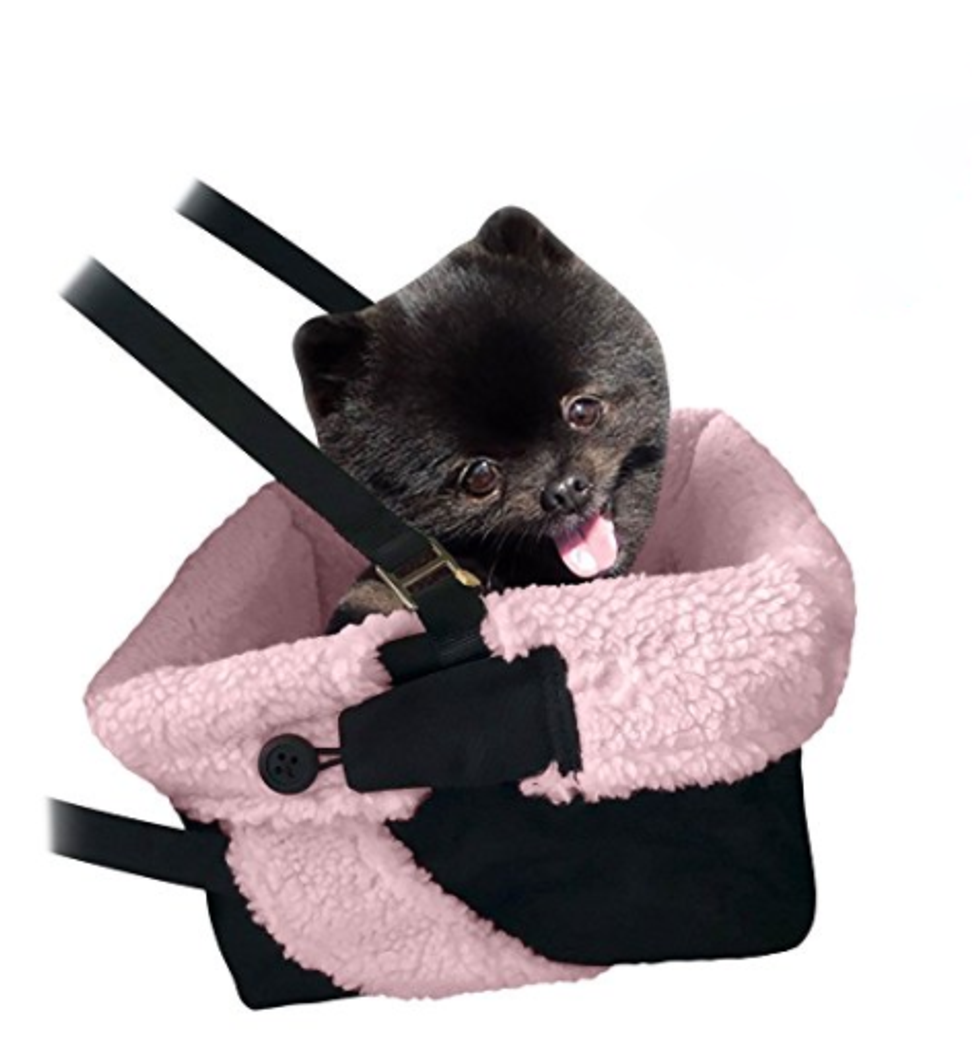 For the dog who loves to travel, make it safer with Dog Booster Car Seat for small dogs (up to 20 lbs.). Your on-the-go pup will stay securely strapped inside the quilted fleece booster seat, giving him a dog's eye view out the vehicle window as she takes her role as "back (or shall we say bark) seat driver" seriously. So comfortable and convenient, you will want to take your doggone great driving buddy everywhere, and she'll always be along for the ride!
Cost: $34.95
PetSafe Automatic Ball Launcher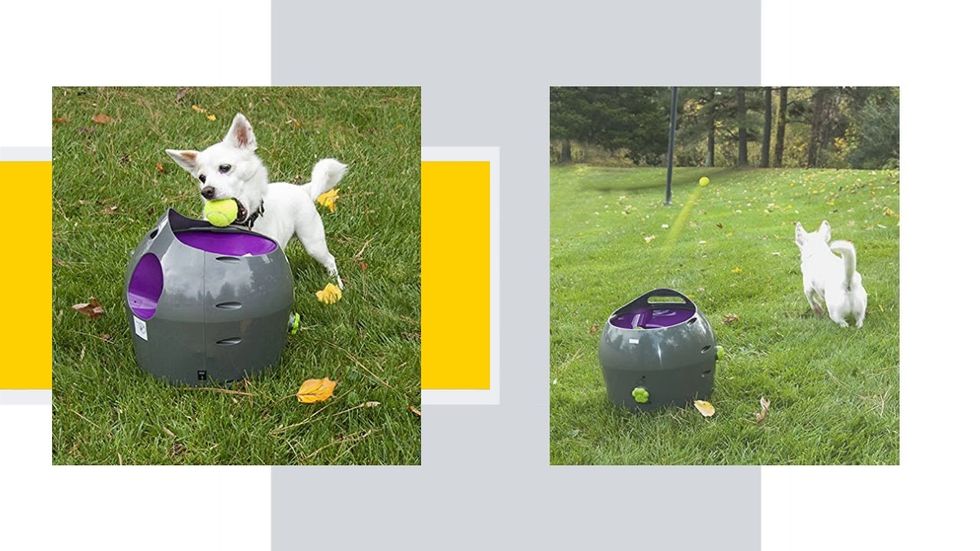 Yell "Go fetch!" without having to do the throwing thanks to PetSafe Automatic Ball Launcher which does the tossing for you. When your dog is ready to play but you're having a lazy day, just set the automatic ball launcher on one of its 9 distance and 6 angle settings and watch her chase tennis balls with glee. Great for indoor or outdoor use and your dog will have a ball with every game of solo-catch.
Cost: $149.95
BarkBox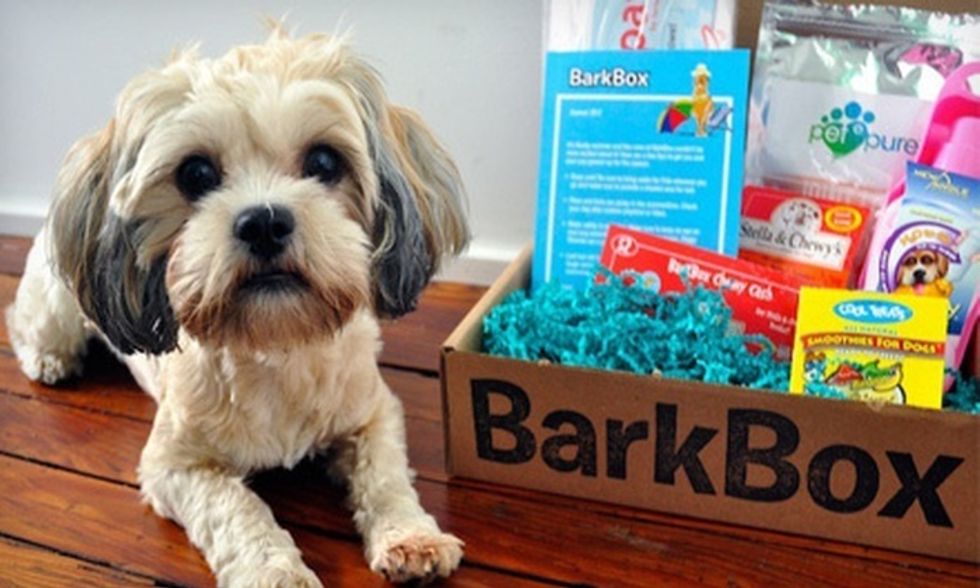 Via groupon.com
For the gift that keeps on giving, subscribe to BarkBox and your dog will never fear the mail carrier again! Each box, specifically designed for the size of your dog, is delivered to your door filled with innovative toys, treats, chews, and more for endless fun… or at least 'till the next box arrives. Each box has a theme, but all your dog will see is fun (and food, of course)!
Cost: starts at $20 per box with free shipping
With these primo pet products your pet will feel pampered and appreciated… no bones about it!