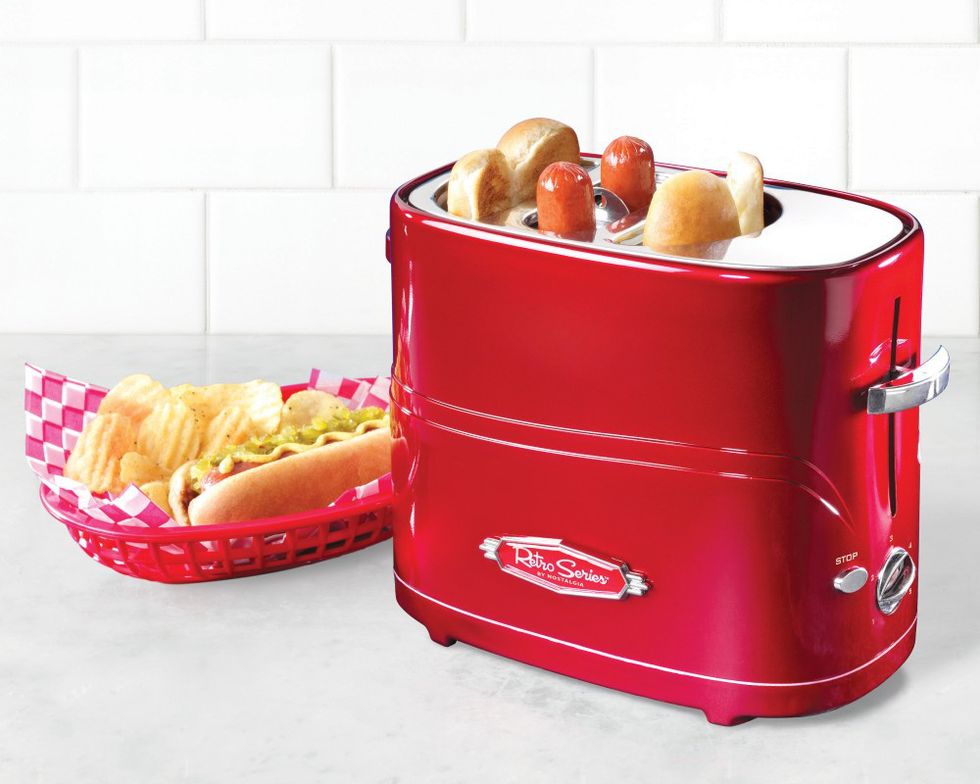 5 cool gadgets for the kitchen that make great gifts
Today's modern kitchen holds more than a set of pots and pans. There are some super-cool gadgets on the market that will have you feeling like a celebrity chef with every use. Move over Bobby Flay!
Our picks are easy and fun to use and make cooking as tasty as ever. Enjoy one (or all) of these products for yourself or gift a culinary-minded friend. With devices like these, whipping up a good meal is not only satisfying, but special! Here are 5 you'll be sure to enjoy. Bon Appétit!
Nostalgia Electrics Bacon Express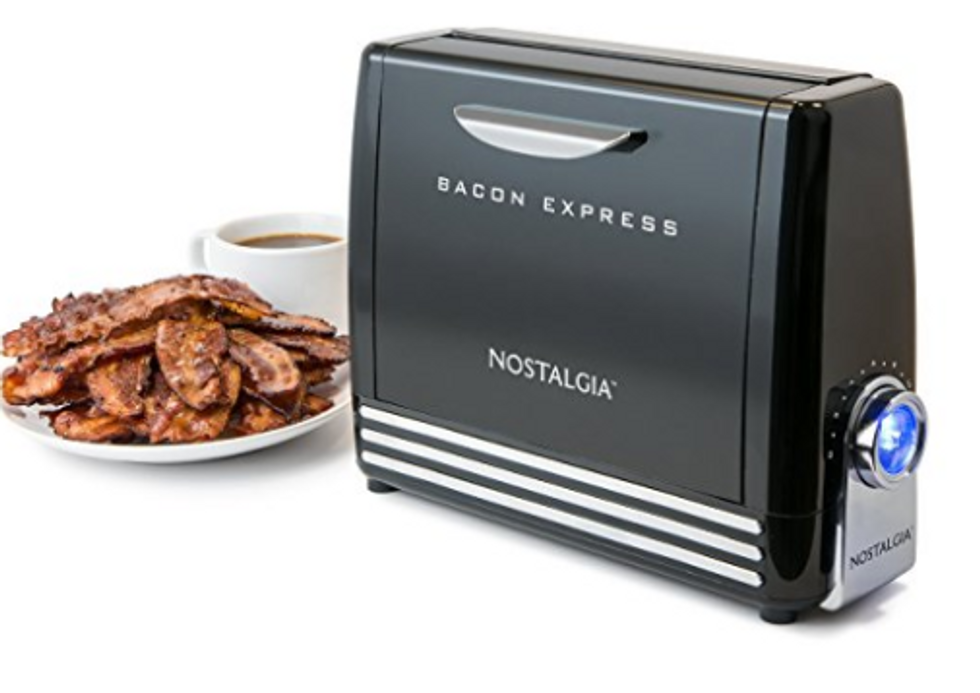 Love bacon but hate all that excess grease? Crisp bacon is on the menu thanks to Nostalgia Electrics Bacon Express. The sleek countertop machine resembles a high-tech toaster with room to cook up 6 slices of tasty bacon in mere minutes. All the unnecessary fat drips down and gets drained out so all you are left with is pure deliciousness. Crack some eggs and breakfast is served!
Cost: $29.94
Red Copper Flipwich Sandwich & Panini Maker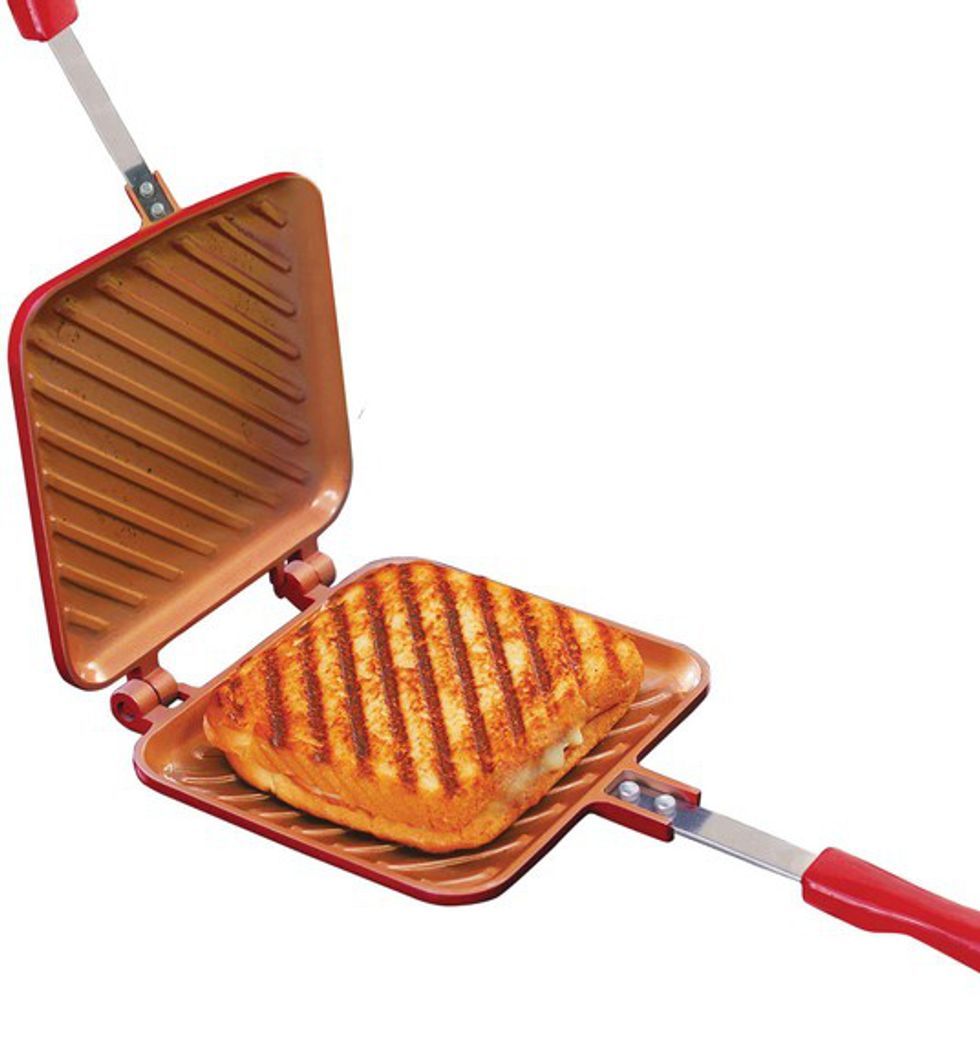 Via asseenontvstore.com
PB & J is so last century. Take your sandwiches up a notch with Red Copper Flipwich Sandwich & Panini Maker. Place the bread and fillings of choice inside the non-stick maker and place on your stovetop. Ooey gooey sandwiches with toasty bread are ready in a jiffy. Sink your teeth into a sandwich you'll flip over!
Cost: $15.55
Professional Series Pizza Baker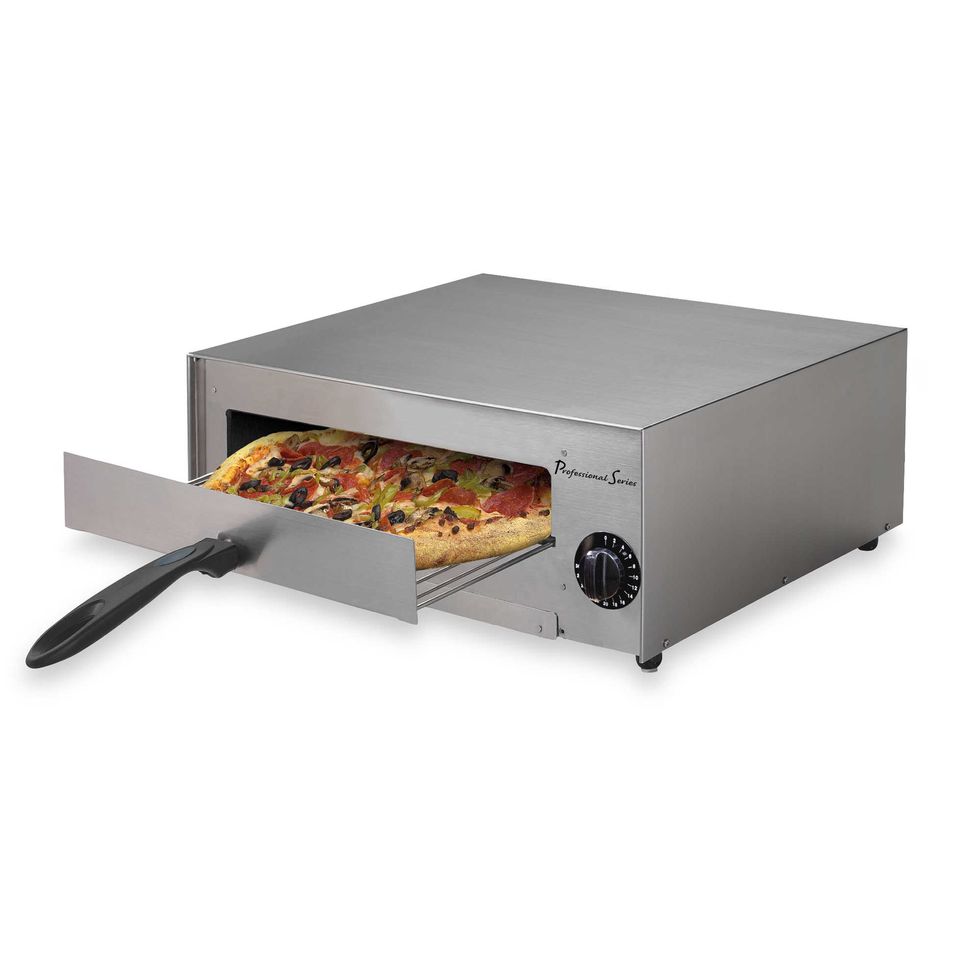 Via bedbathandbeyond.com
Why call for delivery when you can bake a pizza pie right at home? Nothing could be fresher or more delicious. Choose your toppings and make the pizza-making process far more enjoyable than waiting by the front door, tip in hand. Professional Series Pizza Baker is a high-grade stainless-steel baker that will cook up a pie that is ready in less than 30 minutes. Cleanup is a cinch and enjoying the pizza is even easier.
Cost $62.10
Nostalgia Hot Dog Toaster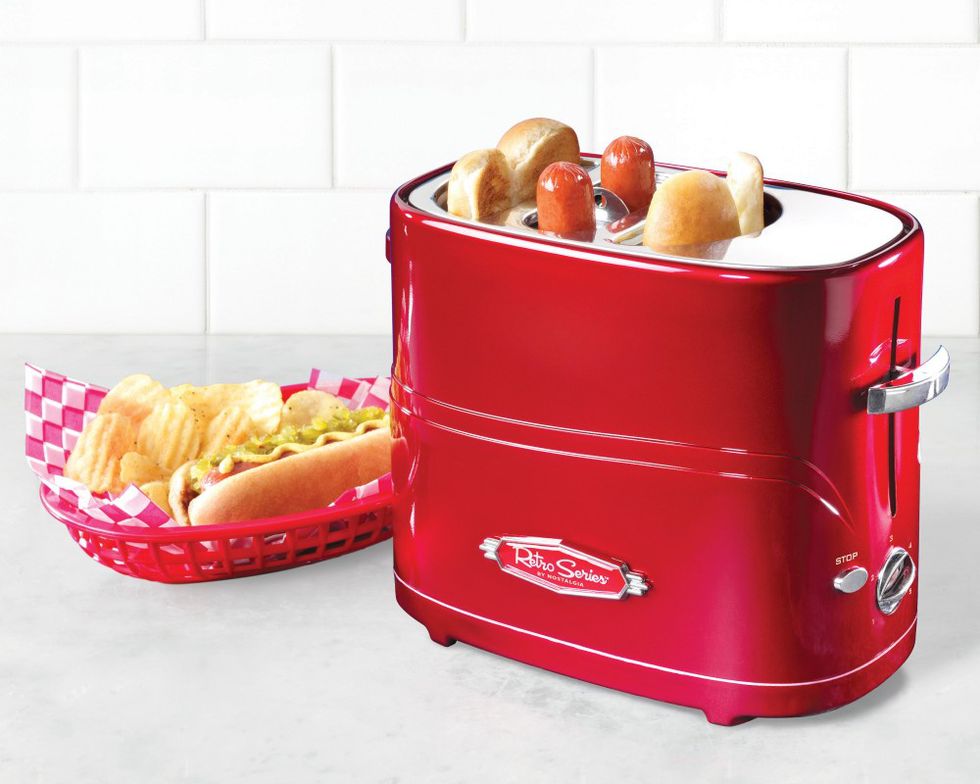 ia nostalgiaelectrics.com

Just-cooked franks with toasty buns are ready in minutes when they pop out from the fun Nostalgia Hot Dog Toaster. Two juicy dogs and two fresh buns make for the perfect lunch, and the cute product design will add old-school whimsy to your kitchen counter. The removable basket makes for the perfect serving dish. No need to hit up the ball game for delicious dogs anymore!
Cost: $28.79
Aervana Electric Wine Aerator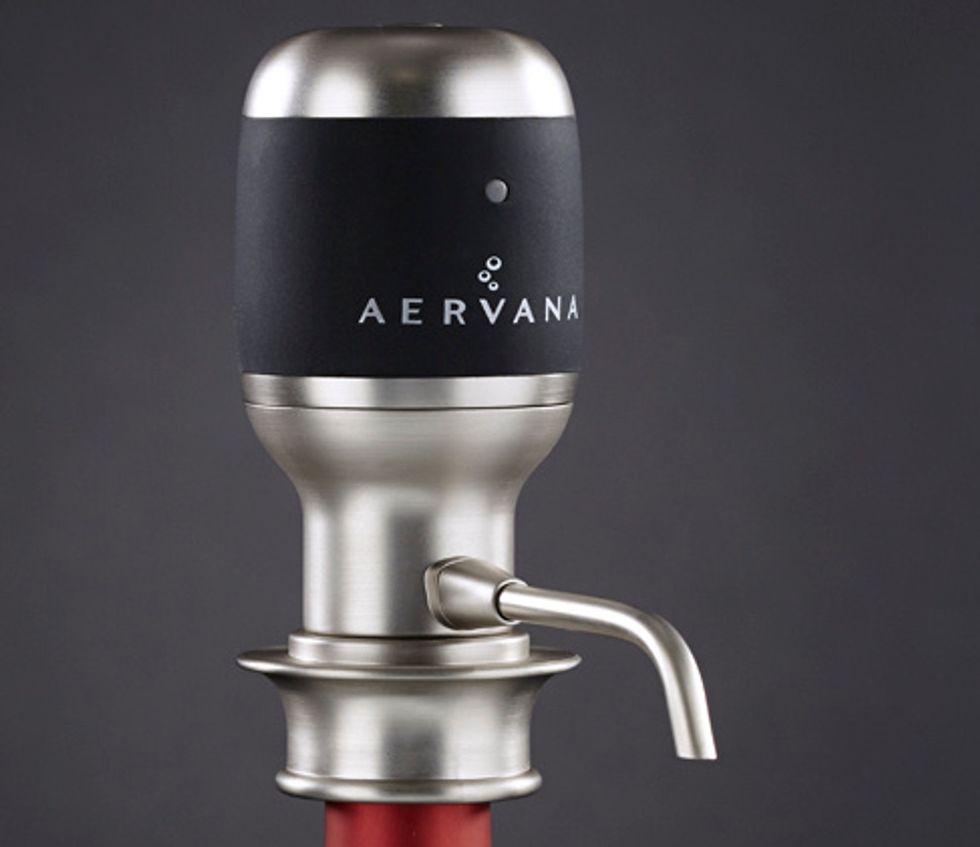 Via aervana.com
Pinot and Cab lovers rejoice. There is a nifty kitchen gadget that will have you sipping with satisfaction every time you uncork your favorite varietal. The Aervana Electric Wine Aerator gets the most flavor out of every bottle by keeping sediment down and removing some of the acidity and tannins that can alter the taste of a fine wine. No slip and no drip, this aerator is placed simply atop an open bottle and it does its magic with the push of a button. Bottom's up!
Cost: $99.95
Take your kitchen to the next level and impress guests with your culinary excellence. When you need to kickstart your kitchen, gadgets are a godsend!