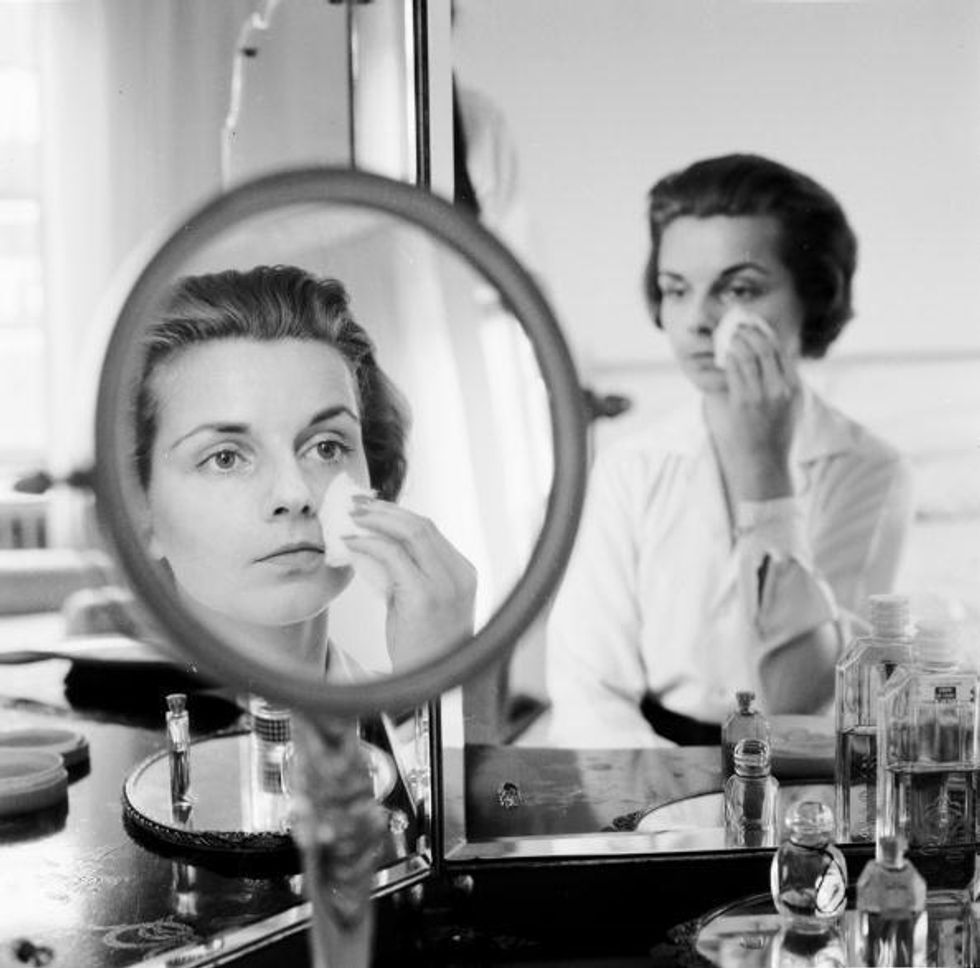 Cold Cream: The OG beauty product that does it all
A makeup remover, mask, moisturizer, shaving cream and sunburn soother?
My mother used to tell me the best way to get clear skin really just took four steps. She recommended washing my face once in the morning and once at night. In the morning, make sure to use a moisturizer with sunscreen. At night, use a cold cream as moisturizing mask.
I ignored her. But she is not the first mom, grandmother or woman really to recommend or use cold cream as a moisturizer, make up remover or a face mask. If you watch a classic Hollywood film, and there is a lady is sitting with a towel wrapped around hair and a light cream applied to her face— that is cold cream. Marilyn Monroe used to slater Nivea and Pond's cold cream on her face and body. It is the most popular and oldest beauty products on the market.
Cold cream is an invention of second century Greek physician Galen. His OG beauty formula was made of rosewater, beeswax, and olive oil then whipped into a cream. Most modern cold creams replaced the olive oil with mineral oils.
To use it as a make up remover, simply rub it on your face. Gently rub the cream over your eyelids and lash to remove mascara, eye shadow and eyeliner. Then wipe it away with a clean warm wet cloth. If your face feels greasy, follow with toner to remove. It works because the oils in the cream help dissolve in the oils in your makeup.
Or wash your face as normal and then apply a thin coat of cold cream to your face. Leave on for 10 minutes and then wipe off any excess. The cooling affect of the cream also helps with sunburns. It will soothe the burning part of the burn and soften the dead skin. It works as a shaving cream as well.
It's a heavy consistency so it is great for people with dry skin or people who live in cold climates. It might too heavy as a moisturizer, if you have oily skin or live in humid environment.
Here are three of the most reputable cold creams on the market.
Pond's Cold Cream
Theron Pond, a pharmacist from upstate New York, invents Pond's in the late 1800s. It's one of the oldest brands and most used cold creams.
Nivea Cold Cream
Nivea has been selling cold cream in a little tin for less than a dollar for over 100 years.
Noxzema
Originally created to relieve sunburns, the name is derived from the phrase "no eczema."