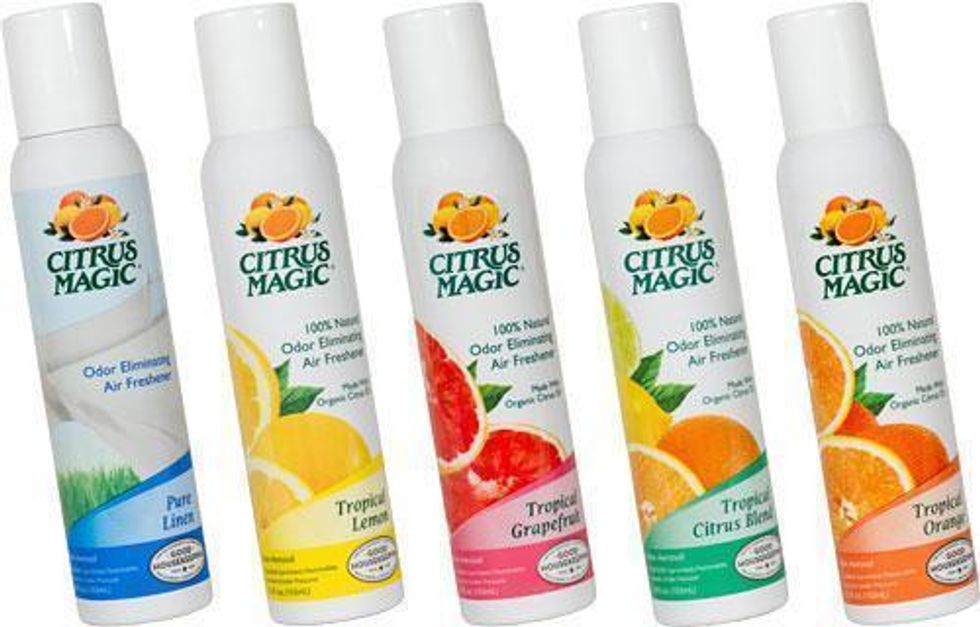 Citrus Magic Air Care – The best all-natural home air freshener
You don't need to live in the sunny Florida Keys to have a home that smells naturally and pleasantly citrusy. And you don't have to fill your lungs with harsh chemicals and stuffy fumes by trying to replicate a fresh scent with aerosol air freshening sprays that claim to smell like the real thing.
Did you know that you can freshen your home naturally, eliminate household odors, and perk up your senses with a spray air freshener that uses the power of all-natural citrus oils? Well now you will, thanks to the innovative freshness of Citrus Magic Air Care. The scent of Tropical Citrus Blend is so divine, livening, and refreshing, you'll feel like your home is nestled on a tropical island, full of the ripest fruits and sweetest juices.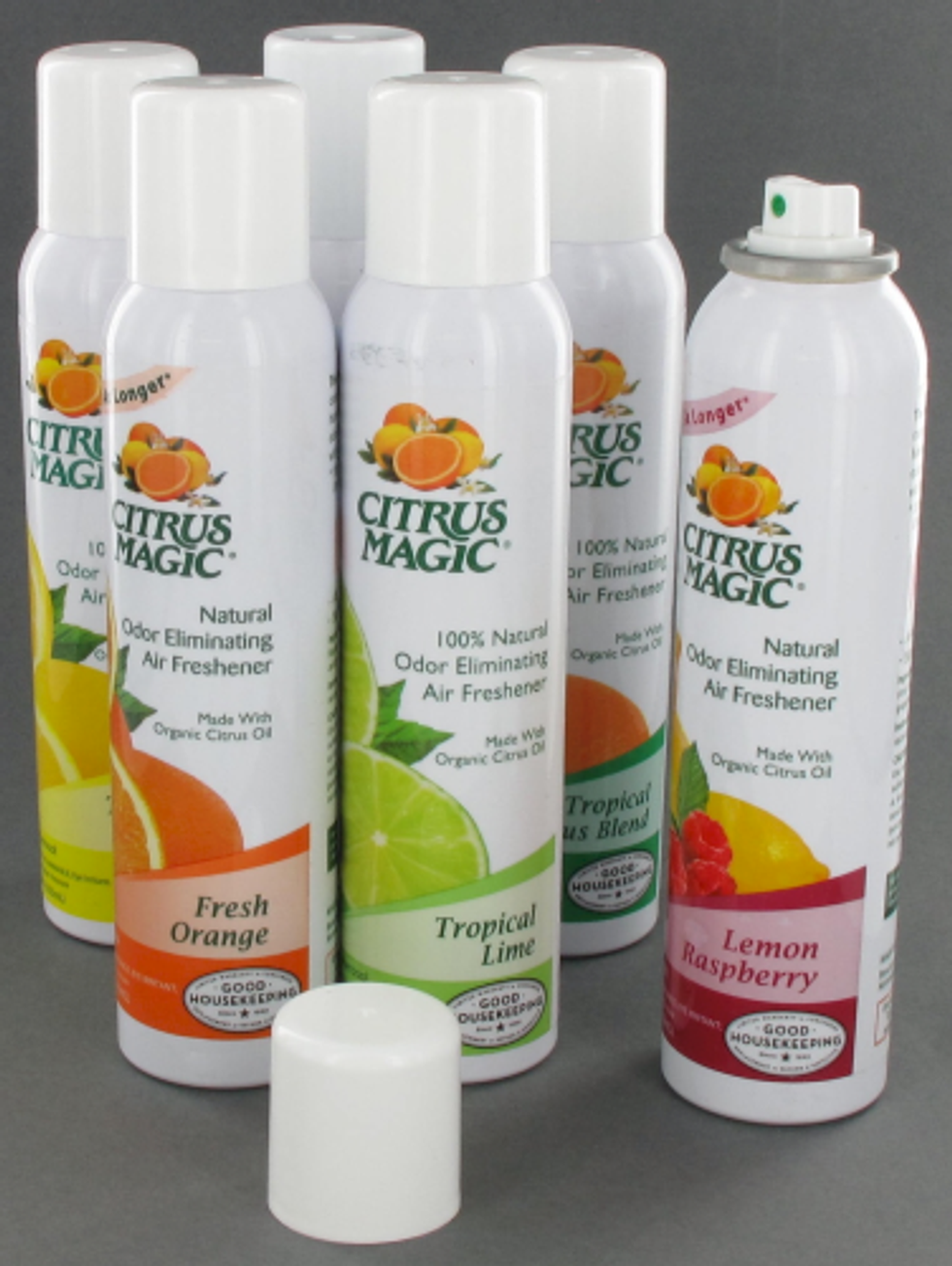 Via homedepot.com
What's more, not only is this air freshener totally natural, but it lasts up to 4x longer than the average air freshener, which, as per Beaumont Products, the maker of Citrus Magic, notes, "are mostly made of water, gas and a little perfume."
Along with my favorite aroma, Tropical Citrus Blend, Citrus Magic also comes in Fresh Orange, Lavender Eucalyptus, Lemon Raspberry, Orange Vanilla Swirl, Pink Grapefruit, Pure Linen, Tropical Lemon, and Tropical Lime. There's even an all-organic option for those looking to be as pure as can be, and the spray comes in various sizes, even a travel-size for on-the-go freshness. Bring a bottle along in your car, to hotels, to the office, keep one in your gym locker, and more.
For all-day freshness, consider the Citrus Magic Solid Air Fresheners made with a vegetable base and baking soda to absorb odors continuously. Stick one in the basement, the garage, the bathroom, and anywhere the area could use a little freshening. No one will even notice it's there, all they'll know is that they smell pure freshness.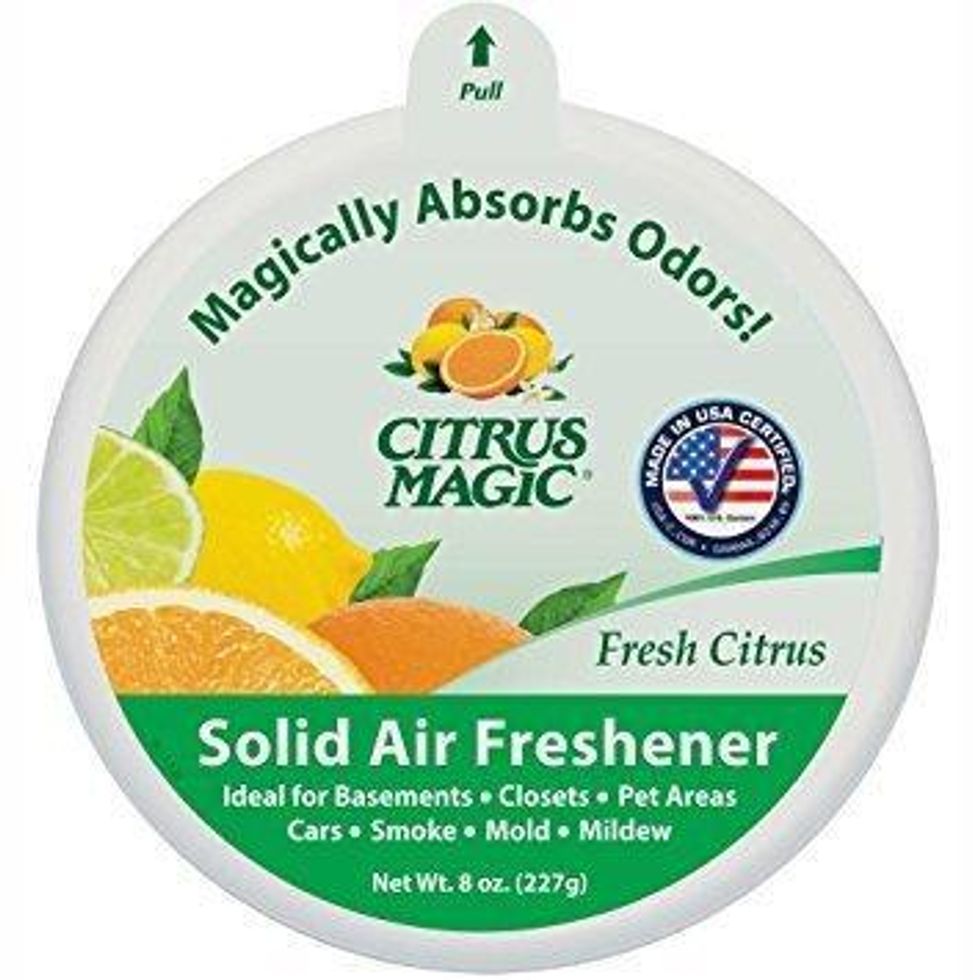 Via amazon.com
Gel beads are another option for decorative air freshening that lasts and lasts for 6-8 weeks of nasal-pleasing, clean and clear air. With 5 revitalizing scents to choose from, you can mix and match and create an inviting home atmosphere that always smells fresh.

A 2-pack of 7 oz. bottles of Citrus Magic runs for about $20 on Amazon. A reasonable price for the long-lasting results. Yes, this price may seem a little steeper than you're used to paying for an air freshener, but you'll use much less each time you spray, the scent lasts far longer than most fresheners, and you get the benefit of all-natural air freshening goodness.
Is Citrus Magic Air Care really magic? Perhaps, because I, for one, was stunned by the delightful results! Try it for yourself and you'll never go back to those perfume-based artificial fresheners again.