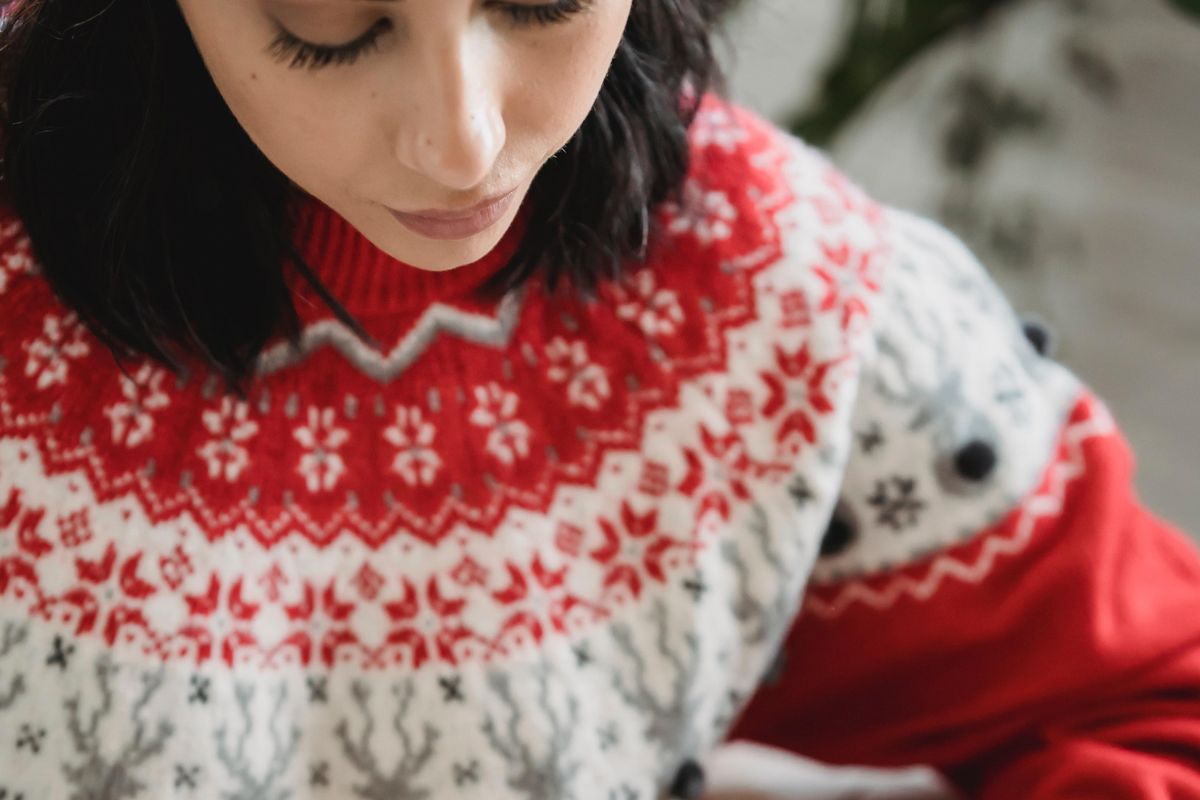 How To Beat Holiday Stress & New Year Anxiety
Image via Unsplash
It's that time of year again. A time that's meant to be joyful. But mostly, it's stressful and often disappointing. The Holiday Season is upon us once again.
---
For weeks your Instagram feed will be jammed with pics of over-the-top, hyper-decorated homes – yes, I'm talking aboutKylie Jenner's larger-than-life, 18ft Christmas tree lighting up the entryway to her multi-million-dollar megamansion. Shots of joyous families enjoying lavish celebrations and gifts you'll never be able to afford. And not to forget all those mouthwatering dinners cooked to picture-postcard perfection.
Oh well, don't we all wish? But all this unrealistic Christmas joy won't pop up out of nowhere simply because we wish hard enough – despite what all those Christmas movies promise. Sadly, life is too complex and messy. And, let's be honest, it doesn't exist.

As cozy and festive as we expect Christmas to be, generally, it's a source of great stress. I even found a study suggesting that Christmas can literally give you a heart attack! I'm not kidding.
But let's try to avoid any unnecessary holiday drama – it's already dramatic enough!
If you want to escape the stress of the season and calmly get gifting, keep reading. I put together a list of ideas to help you wind down – without stressing out your wallet, I promise:
1. Get a soft, fuzzy throw blanket for your sofa and bed
Snuggling up under a soft throw is the best way to endure the cold and depressing winter. Add one to your sofa and bed so you always have it handy for extra snuggles. My favorite is the Sherpa Fleece Weighted Blanket by Luna. It's unbelievably soft and fuzzy.
2. Take time for yourself
Take time to kick back. I usually grab a cup of hot chocolate and homemade cookies and nestle into my favorite holiday movie. A cozy Christmas is not just an aesthetic, it's about living it too!
3. Put on your cozy socks
I love to wear fuzzy wool socks all winter, especially ones that come in unique colors and designs. They keep my feet warm and are perfect for snuggling up in wintry weather – my number one holiday season essential.
4. Light some candles
Why do you need all those kitschy holiday decorations when you can light some nicely scented candles? They're perfect for setting the mood and are my go-to stress reliever. Then I usually grab a book – I'm reading "The Woman They Could Not Silence" at the moment (it's sooo good) – and get lost in it.
5. Take a hot bath
Hot baths are the ultimate secret to relaxation. And they'll help you sleep peacefully. So if you struggle to sleep because you keep running through your holiday to-do list, treat yourself to soaking salts and coconut milk baths by Maude.
All products featured are independently selected by our editors. Things you buy through our links may earn us a commission.