Urinary Tract Issues (UTIs) are the second most common infection seen in a hospital setting and because of the female anatomy, they affect females way more than males*. In fact, 50% of all females will experience a UTI at some point in their lifetime*** Despite this, innovation in the urinary health field has been stagnant and UTI sufferers have been left with few options – hence the cranberry juice.
That's why when I saw a commercial featuring a woman who claimed she was fed up after having 8 UTIs in one year, it immediately caught my attention. She went on to explain her experience with UTIs inspired her and her husband to start a company dedicated to Urinary health – Uqora.
Uqora specializes in UTI education and UTI relief products. They also make best-selling urinary tract health supplements so you can finally get proactive about your urinary health! Could it be? I instantly went to their website where I found a library of nearly 30K unfiltered, uncurated reviews** showcasing real stories of people finding success with their products.
I ordered instantly and have been spreading the word about Uqora ever since. Here's what I love about each of their proactive supplements:
1. Flush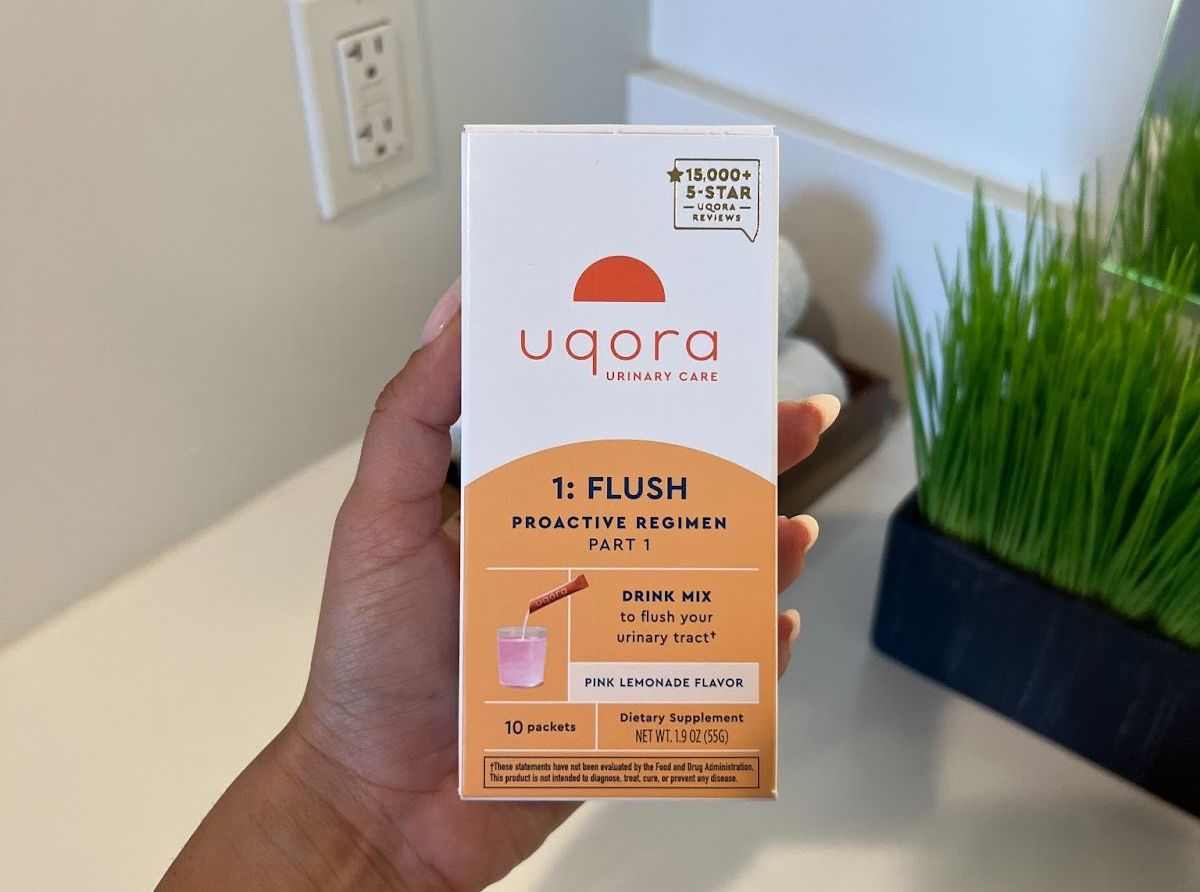 Flush is a simple drink mix that provides an effective way to flush out your urinary tract regularly. Its formula leverages a combination of powerful ingredients that alkalize the urine, making it less acidic and unlocking the efficacy of d-mannose — a naturally occurring sugar that binds to microorganisms in the urinary tract and flushes them out.
While boosting your immune system, it also increases urinary flow with a gentle diuretic that takes effect upon urination to help flush your urinary tract. My favorite part is that it provides peace of mind when I need it most, like after sex, travel, or exercise. Flush does contain potassium so talk to your doctor before taking it with antibiotics.
Directions to use: Each box contains 10 packets. Mix 1 packet (mild pink lemonade flavor) in 8-12 ounces of water. Drink every 3 days, after sex, or up to 3X a day—as needed.
2. Defend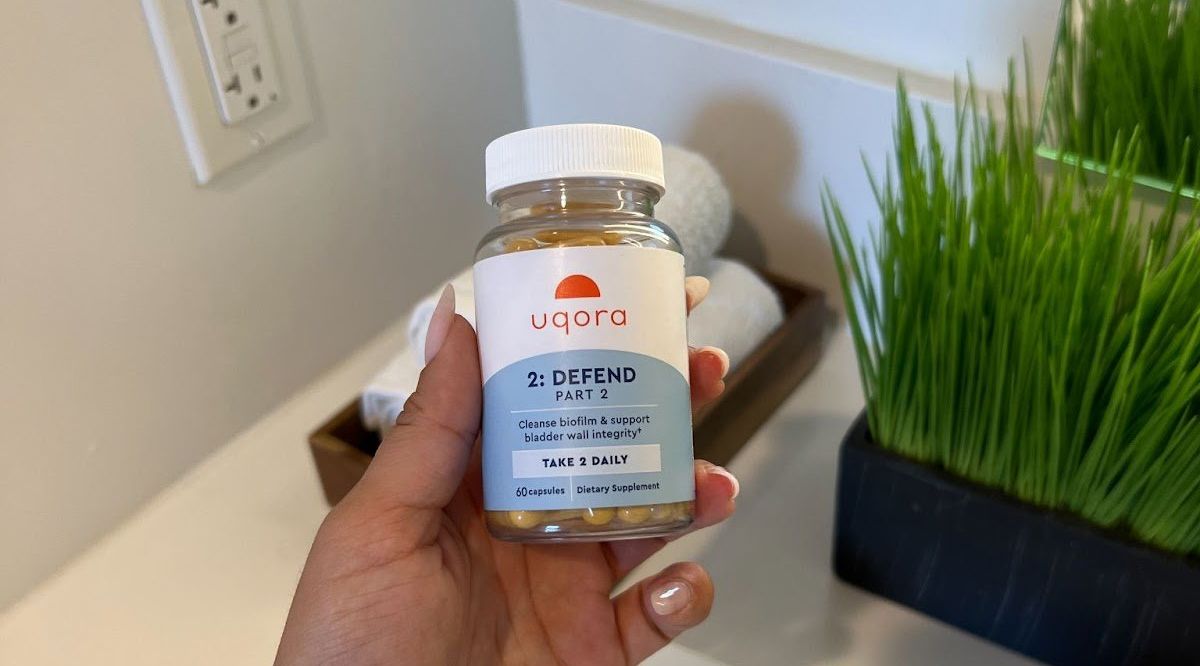 These supplements were what truly changed the game for me. They cleanse biofilm and support bladder wall integrity. Biofilm is a collection of microorganisms bound together that attach to surfaces, like the bladder wall. This product is perfect for you if urinary tract health impacts your life 3+ times a year.
Defend includes natural ingredients such as Green Tea Leaf Extract and Turmeric Root Extract, both of which have been shown to cleanse biofilm in mechanism research. It also contains Vitamin D, increasing tight junction proteins in the bladder, essentially connecting cells.
Directions to use: Each bottle includes a 1-month supply (60 capsules). Take 2 capsules a day orally with water daily.
3. Promote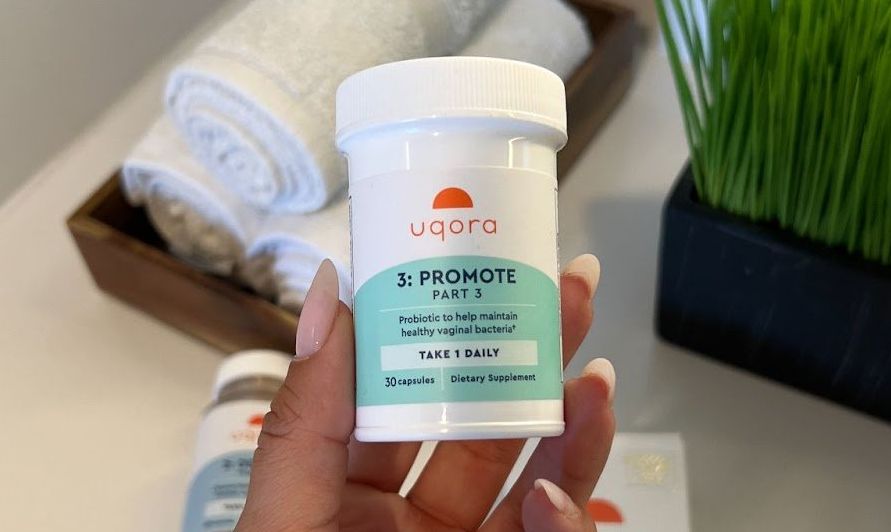 Similar to the gut microbiome, when the vaginal microbiome doesn't have the right balance of good and bad bacteria, things get out of whack. That's where Promote comes in. Promote is a specialized vaginal probiotic that contains 3 strains of the Lactobacillus aka the "good" bacteria necessary to keep the vaginal microbiome balanced.
Because vaginal health is tightly linked to urinary tract health, this product is a must if you are menopausal, sexually active, or have just finished taking antibiotics. You can take Promote with any other probiotics you already take.
Directions to use: Each bottle includes a 1-month supply (30 capsules). Take 1 capsule orally with water daily.
The Complete Regimen Bundle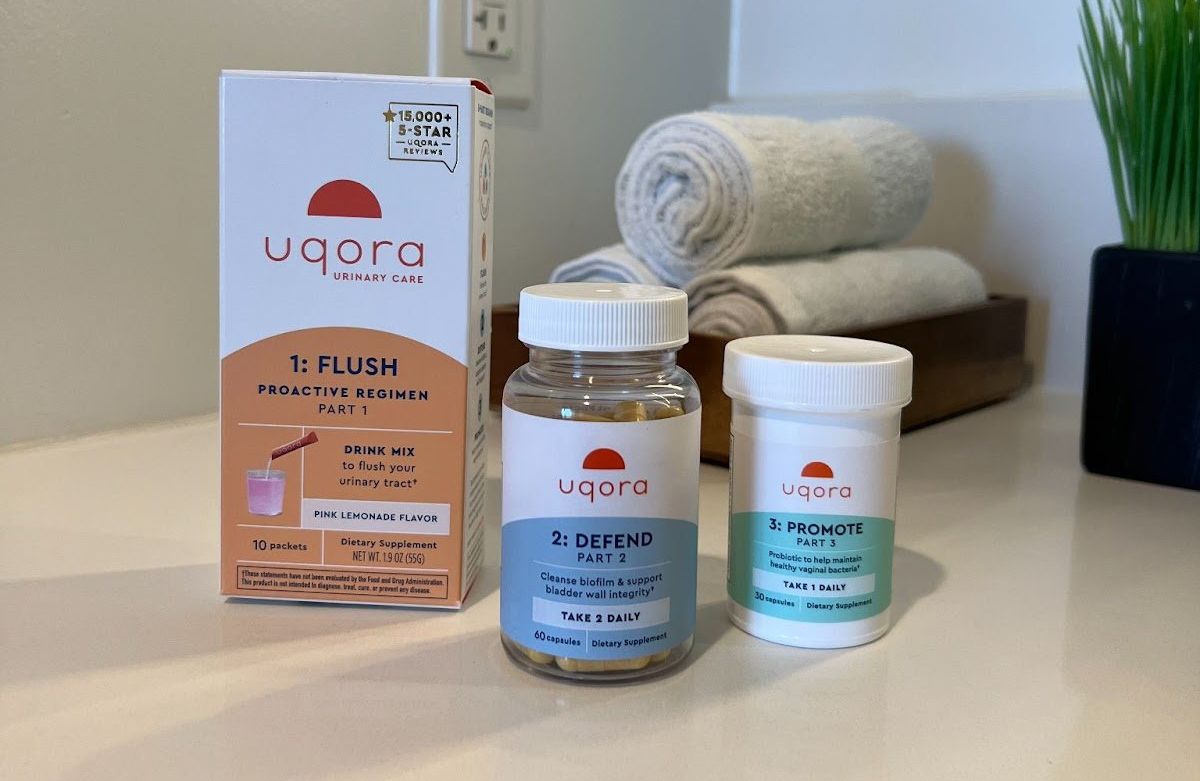 I personally use Uqora's Complete Regimen, which contains all three products and is recommended for maximum Urinary Tract health support. Plus, buying the bundle allows you to get all three supplements for only $52 (usually $90!).
The best part about Uqora is that you can try their products risk-free with their happiness guarantee, which gives you 60 days to test everything and get a full refund if you're unsatisfied.
If you are ready to stop being reactive and take a proactive approach to your urinary tract health, you need to try Uqora! You've got nothing to lose and everything to gain.
*https://europepmc.org/article/med/11442991?uid=432091fa3f
**https://uqora.info/blogs/learning-center/recurrent…
Uqora's dietary supplement products are not intended to diagnose, treat, cure or prevent disease. Results may vary.
***https://www.ncbi.nlm.nih.gov/pmc/articles/PMC3749018/#:~:text=Around%2050%E2%80%9360%25%20of%20women,greatest%20risk%20factors%20for%20RUTIs.