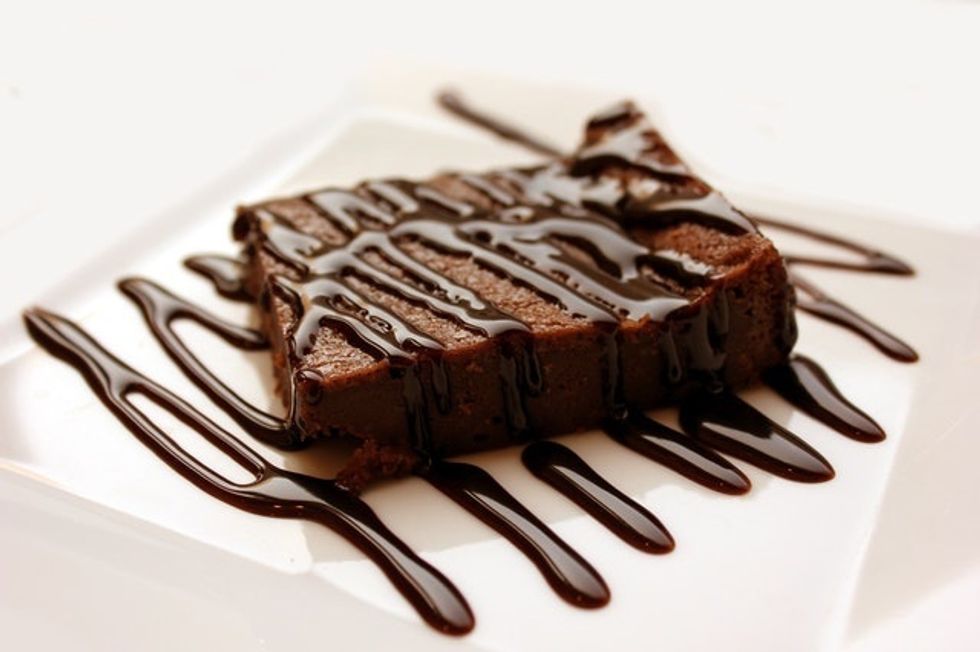 Chocoholics, Now You Can Make 5-Star Organic Brownies at Home
Any chocolate lover will appreciate the deep, dense richness of a good brownie. If you can make it at home, even better. But a lot of boxed mixes, while showing delicious images on the front of the box, always end up dry and less ethereal in real life. If you're going for healthy, chances are you're going to have to forgo taste.

Until now. Annie's Organic Double Chocolate Brownie Mix is not only easy to whip up, but the brownies come out decadent and gooey, just like you would get in a restaurant or specialty bake shop. They're made with unbleached flour and don't have any nasty artificial flavors, hydrogenated oils, or GMO ingredients. They're purely delicious.
The chocolate chips especially add an extra rich punch, and these brownies are not too sweet. Also adding a little zing is fresh sea salt. Yum!
One box makes sixteen brownies and sells for under $15. They're only one of the awesome, healthy and delicious line of Annie's edibles that we love.