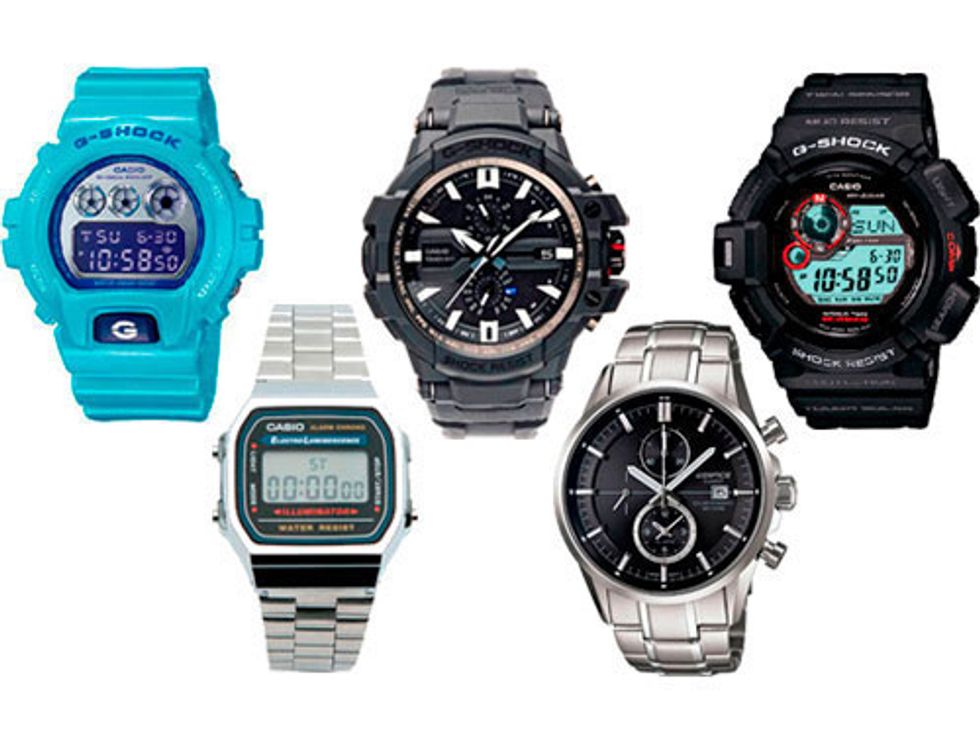 Casio watches are timeless
These reliable wristwatches last a lifetime
If you spend time in Italy, you'll notice that a lot of the old Italian men donning digital Casio watches: silver ones with medium screens, smaller gold ones. No matter the color or the way they're used, a Casio looks good with anything, and not just if you're an old Italian man. The design is as sleek as it is unisex, and the watch itself is reliable in nearly every aspect. It's the kind of accessory that you would, after while, feel strange leaving home without.
The timeless design and long history aside, Casio's digital wristwatches are as functional as they come: the simplest ones come with a timer, a stopwatch, an alarm, and the ability to switch between 12 and 24 hour clocks. More than being able to do everything a watch is supposed to do, there's a Casio watch for every kind of lifestyle, from the more luxe Classic to the outdoorsy G-Shock. Run to the office, or run a marathon, but these watches are a necessity, a lifestyle.
With the advent of smartwatches and phones that can tell time, some may not find it worth investing in a wristwatch. Think about the last time somebody asked you to check the time on the subway; would you prefer to pull out that clunky smartphone or merely look at your wrist. More importantly, would you want to be staring at yet another screen, in a world where we have to look at screens all day? What better choice than a watch that has been reliable across generations, has designs for whatever kind of lifestyle you live, and has yet to go out of fashion? The reason why the Casio is a mainstay is because it continues to improve, like a machine that continues to fine-tune itself over the years, topping whatever it did before and forward. With an innovative spirit like that, there's really no excuse.
In the age of the smartphone, what better way to feel (and look) smart than by rocking a Casio?
Find the design that's right for you by visiting Casio's official website.