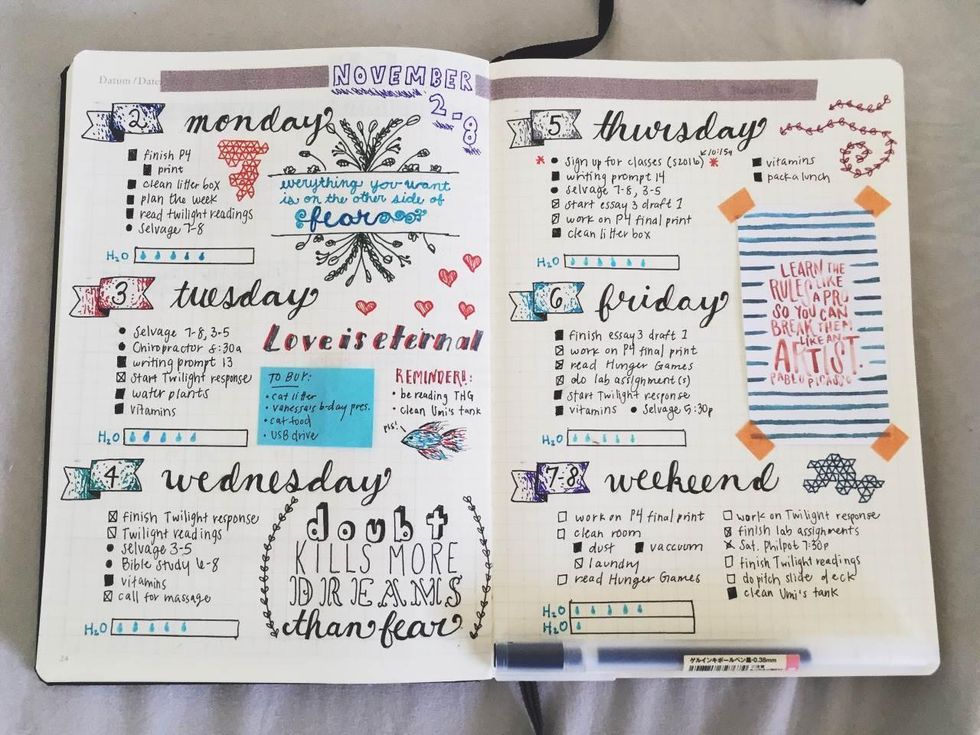 The 10 best products to set up your bullet journal
With these products, you'll have an effective bullet journal in no time
Bullet journals have been making internet waves ever since #studyblr came into existence on the Tumblr platform. More than ever, there's a community for people who love to make the most efficient use of their time with the use of bullet journals. These journals aren't just any journals - your entire life is in them. It depends how in depth you choose to get, but the truth is, it's hard to get into the practice of planning every single detail of your day if you don't have the sufficient tools to do so.
Here at Topdust, we've made it easy for you to get into the wide world of bullet journaling by listing our top ten favorite products.
1) These colorful pens from MUJI ($1.50)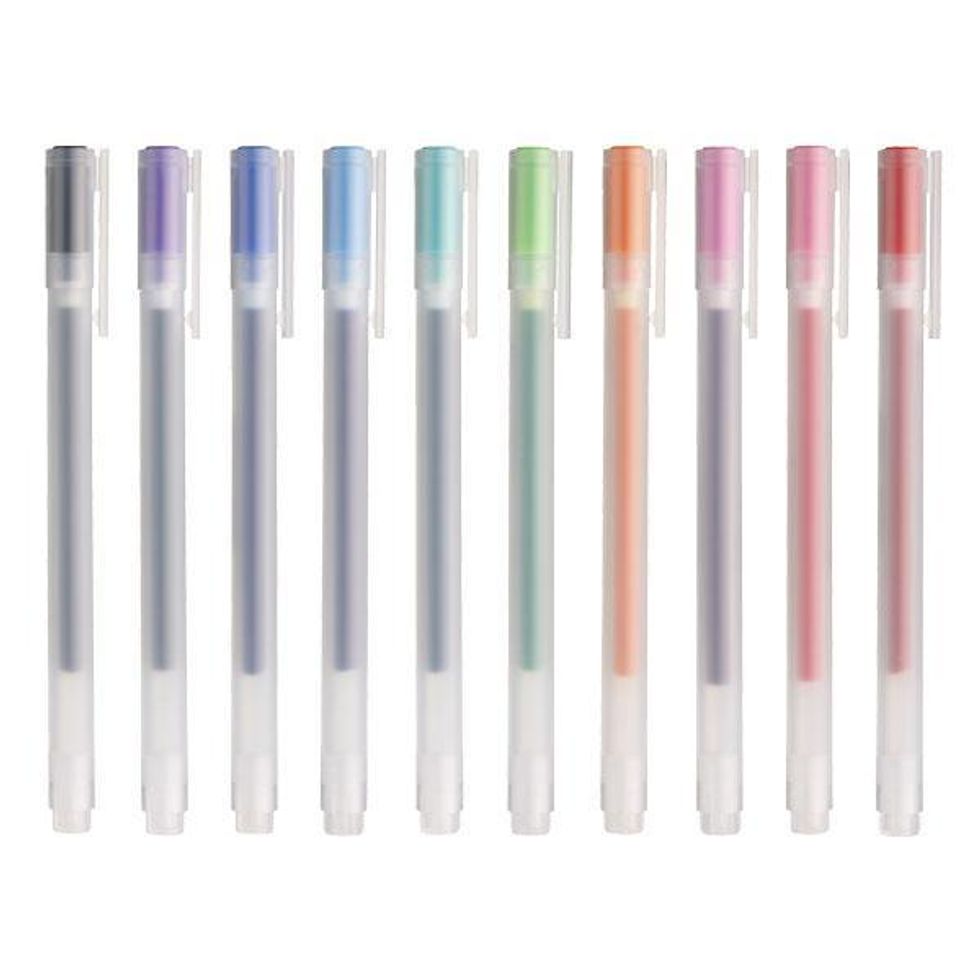 MUJI is known for many things - their cheap and efficient storage, their incredible stationary, and their ability to play host to pretty much everything you could ever need in one store. However, their pens remain at the top of my list - not only are they seriously cheap at $1.50 a pop, but the quality is outstanding. I have yet to run out of ink, despite being a frequent writer, but I know when I do I'll go right back running to these pens. They have a variety of colors that will liven up any to-do list in no time.
2) These adorable gold bow paper clips from Kate Spade ($12)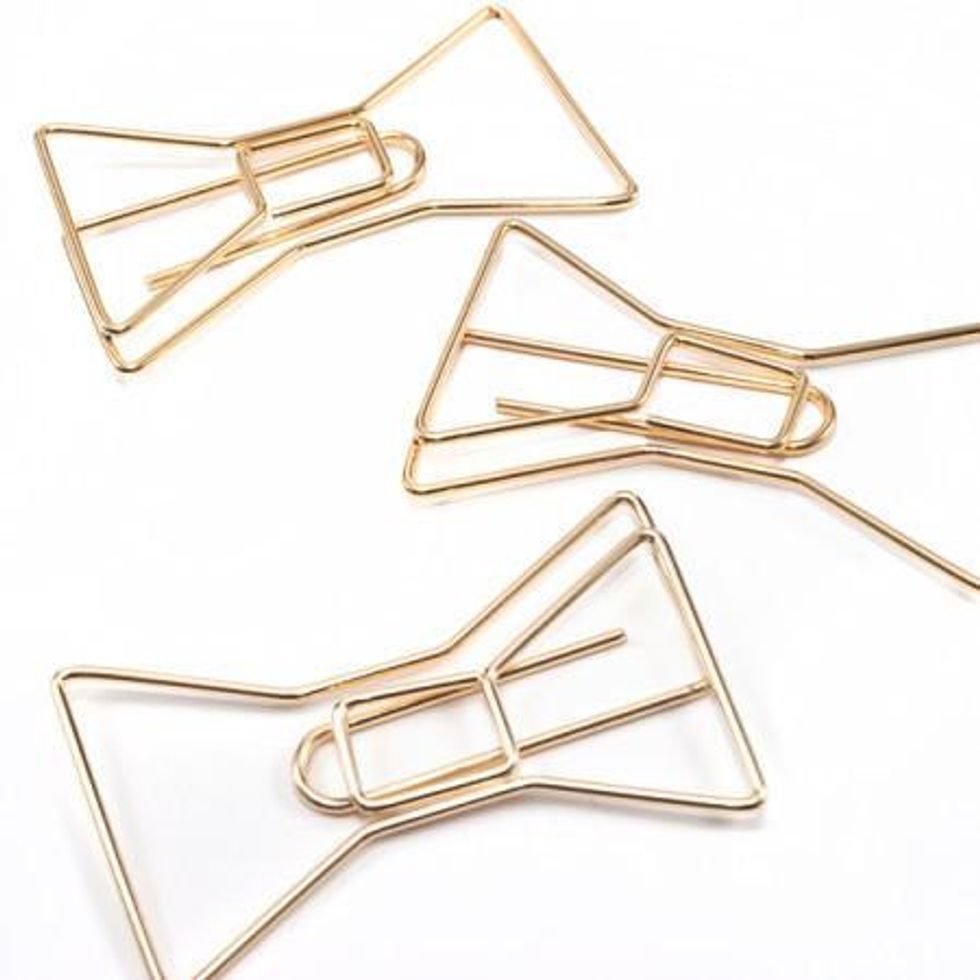 Ok, so these gold bow paper clips from Kate Spade aren't exactly necessary, but they're incredibly cute! Just imagine how good of a mood you'll be upon flipping a page to one of these.
3) These Zebra highlighters come in every pastel color ($7)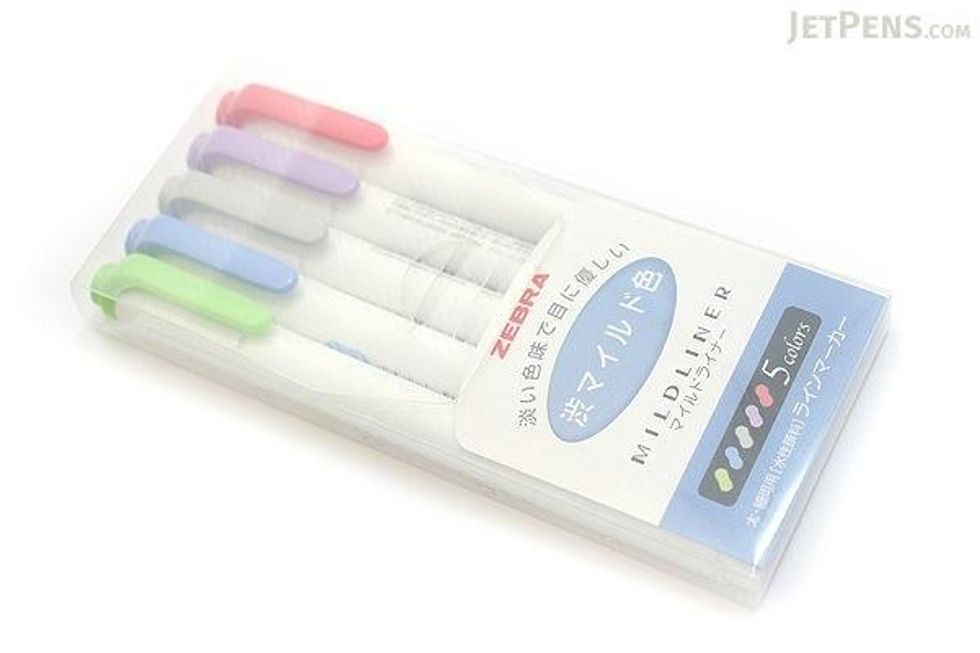 These highlighters are well-known in the bullet journaling community for their variety of pastel colors and not bleeding on paper. These make it easy to highlight without going blind and wondering where the intended line of text went.
4) Lilly Pullitzer's got you covered with these cute sticky notes ($12)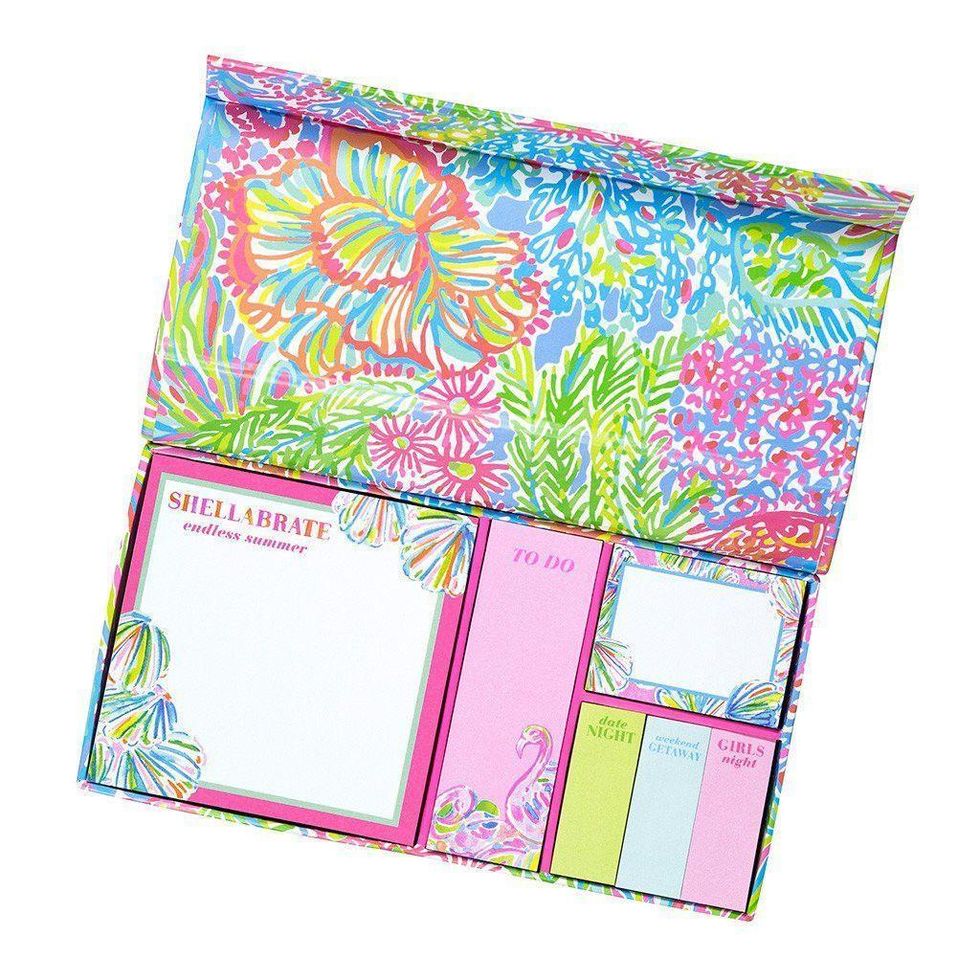 Everyone needs a good set of sticky notes - how else will you remember the essentials? This set from Lilly Pullitzer is not only seriously cute, it has a variety of post-it notes to fit your needs, including ones marked "To do" and "Celebrate."
5) This daily pouch will have all of your essentials in one place ($37.95)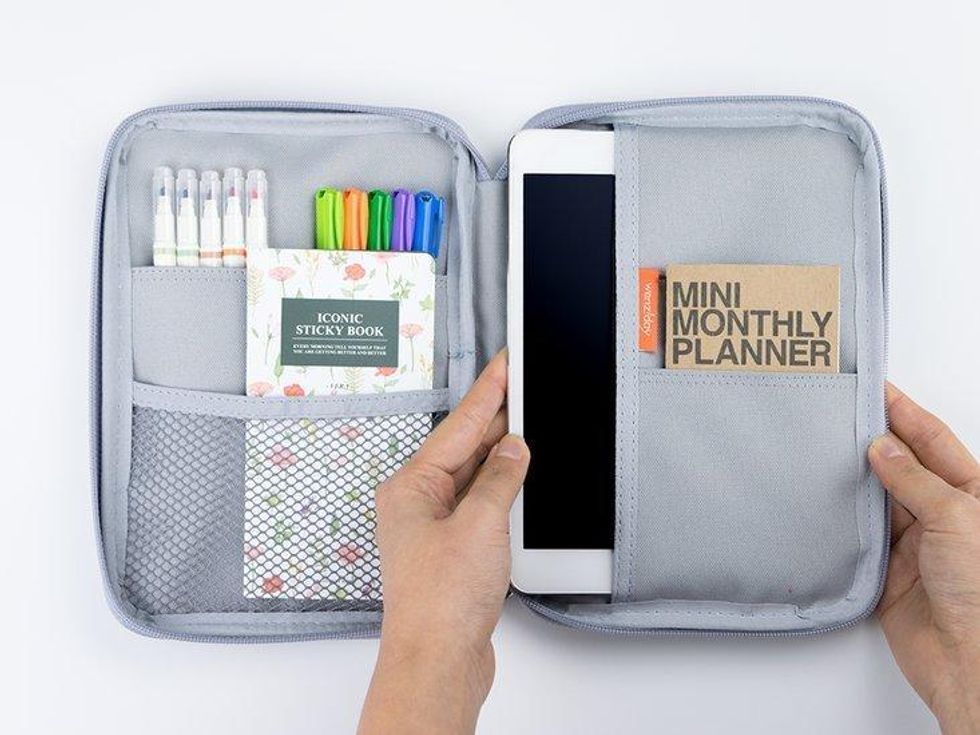 It's easy to lose all your stationary in the clutter of a backpack - however, with this daily pouch, that will no longer be reality. This adorable pouch will hold all your essentials - pens, highlighters, sticky notes, planner, and even an iPad. Not only is this convenient storage, it'll save you buckets of time when it comes to looking for your favorite misplaced pen.
6) This stencil will do all the work for you ($7.90)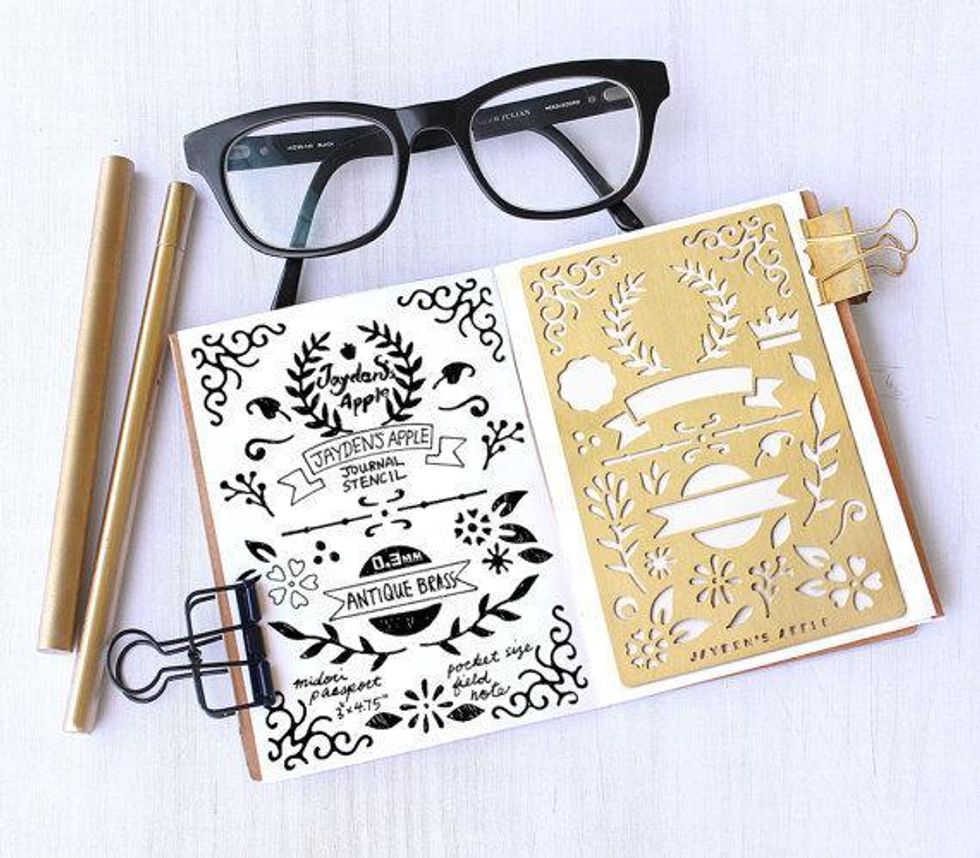 This stencil, with all of it's intricate designs, will make it easy for you to personalize your notebook without messing up.
7) A set of colorful Washi tape will liven up your journal ($14.06)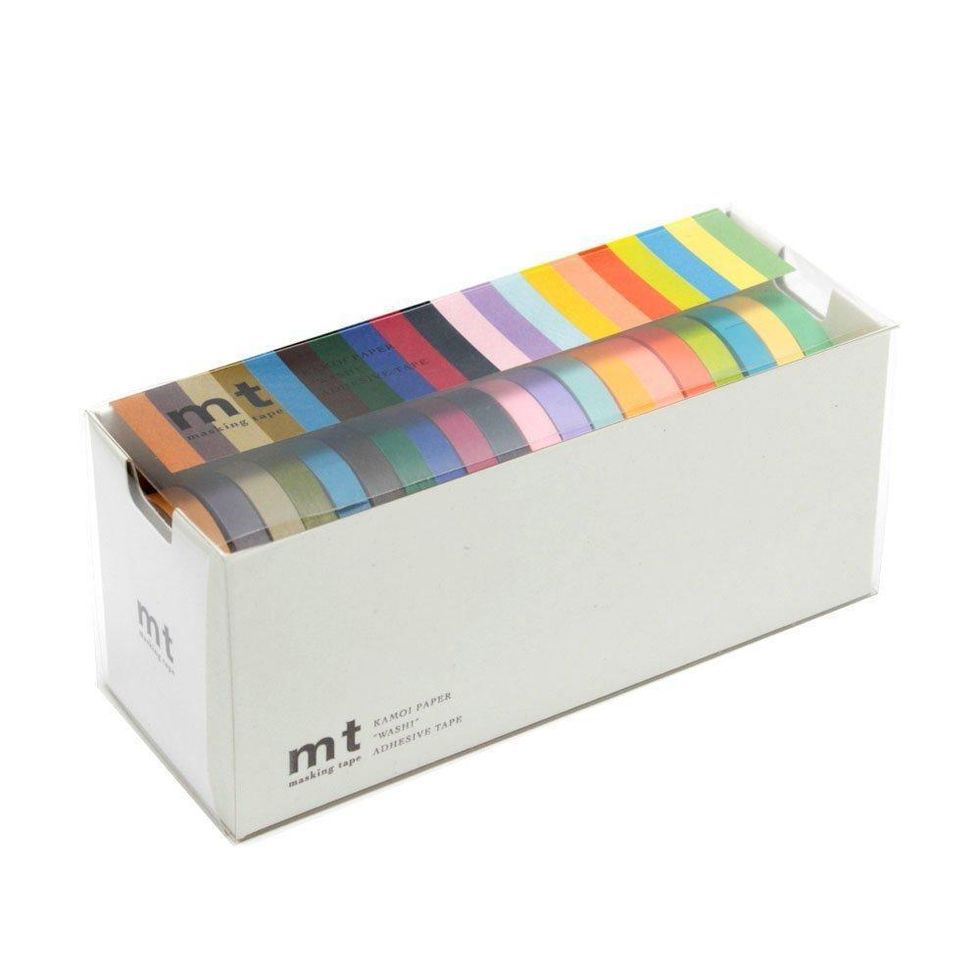 Washi tape is another product that's widely revered in the journaling world. It comes in a variety of sheer colors so you can mix and match to your own liking. I often find myself using Washi tape to create borders and organize my pages.
8) You'll never miss your pen with this loop ($8.43)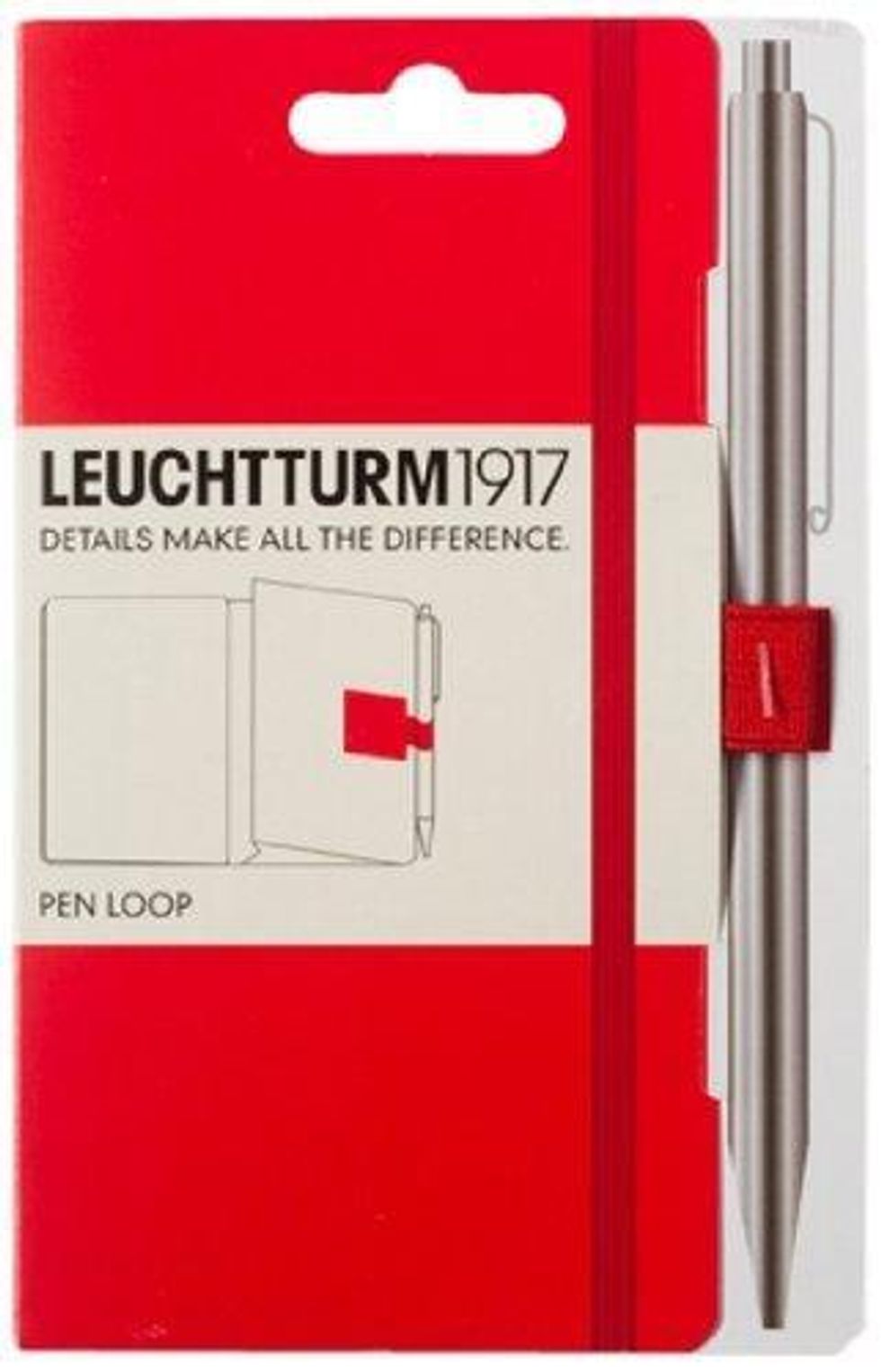 This pen loop is so convinient, it's a mystery as to why more people don't own one. This loop will keep your pen secure and at hands-reach at all times.
9) Impress people with your handwriting with these clear script stickers ($15)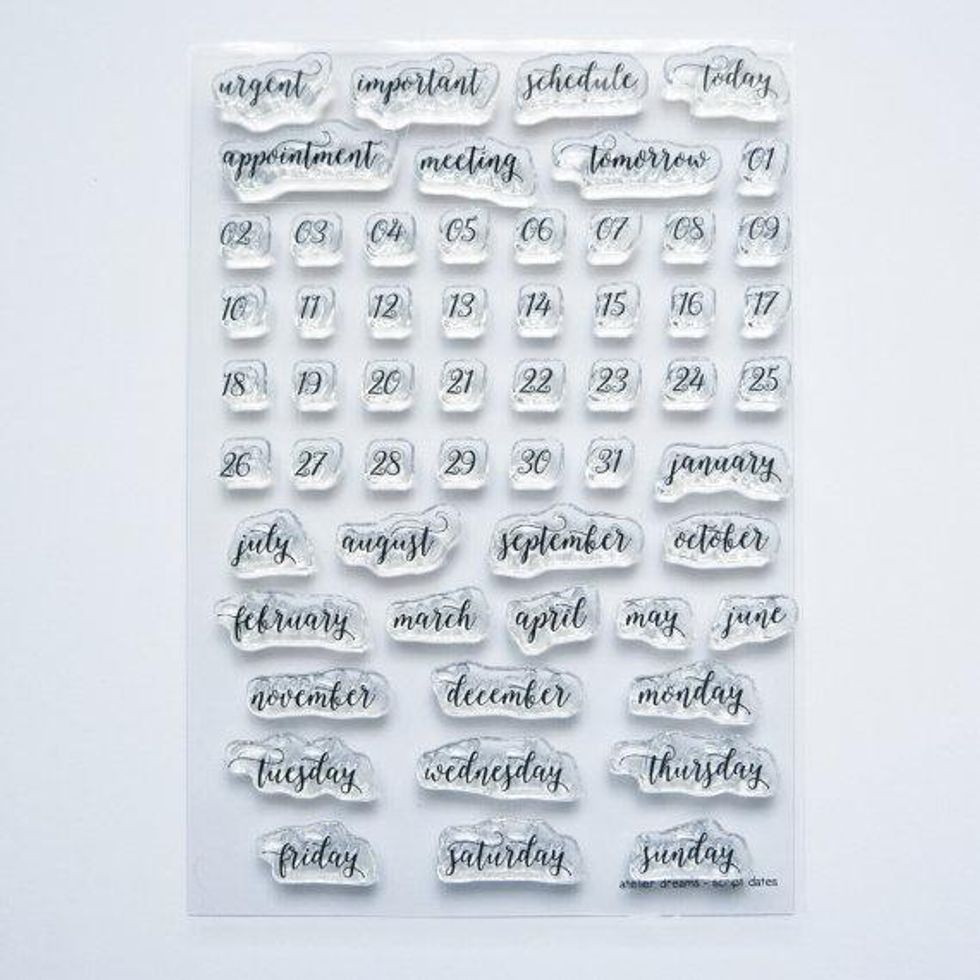 If you don't have the best penmanship in the world like me, it can be a little frustrating to create the bullet journal of your dreams - it's something totally out of your control! With this sticker set, you'll be able to have picture-perfect script highlighting your most important activities.
10) Never miss a line with this ruler ($6.45)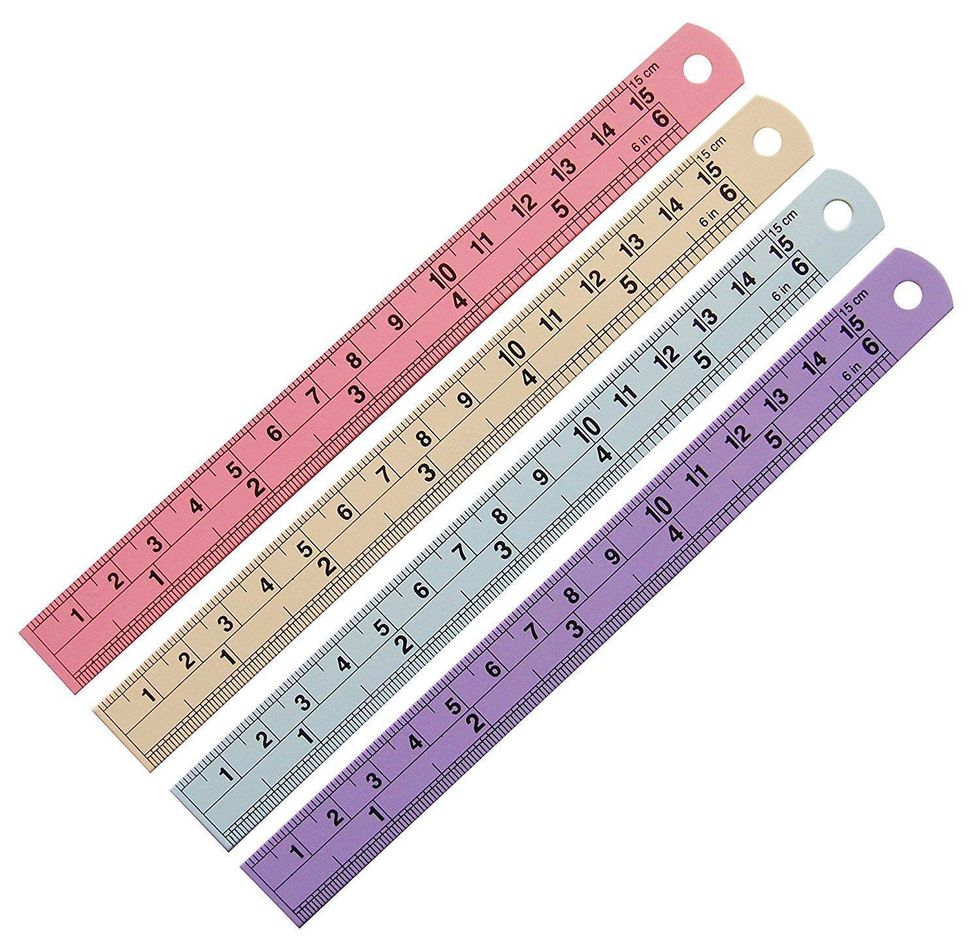 This seems like a basic choice, but let's face it, it's practically impossible to create a journal without the aid of a ruler - especially with all of the highlighting involved. These are not only cute but small enough to tuck into the back sleeve of your journal.
11) Determination
Ok, so this one's not a product - but it's just as important in order to have an efficient and productive bullet journal! A journal will only pay off in the long run determining how much work you put into it. If you keep up with it on the daily, you'll find yourself having more time to do the things you love and less time to stress over things you don't. It really is that simple.