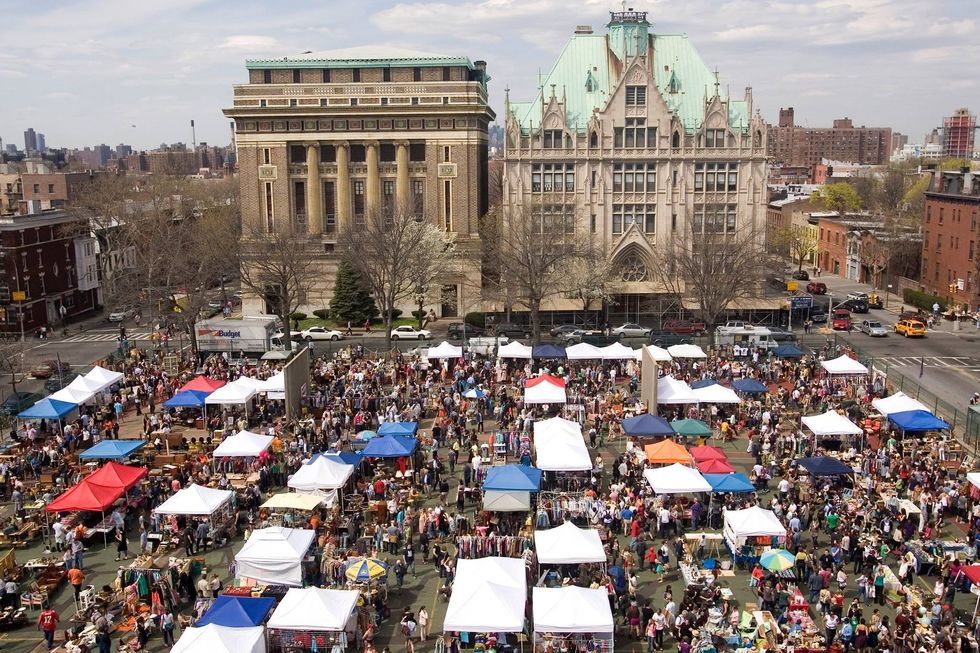 Best Flea Market: Brooklyn Flea
It's that time of year again: flea market season. It's a time where hundreds of local vendors congregate to sell their artisan crafts, furniture, clothing, food, and pretty much anything else you can think of. It's a curious person's wonderland. You never know what you're going to find.
The term "flea market" dates back to the 1860s in Paris. The marché aux puces was designated to French markets that sold second-hand goods that were so old and out of shape they were thought to contain fleas! Thankfully, times have changed for the better since then, and now flea markets are popping up worldwide as forums for artists and vendors to show off their dazzling relics of the past and present.
One place that's getting it right year after year is in the heart of Brooklyn, New York. Brooklyn Flea was founded in 2008 and hosts hundreds of vendors specializing in antiques, vintage clothing, and other collectibles. Named by The New York Times as "One of the great urban experiences in New York", the flea market attracts thousands of tourists and locals every weekend to indulge in a unique display of hidden gems.
Each year, the Brooklyn Flea markets take place outdoors on weekends starting in April and running through November. Saturdays, the markets are located in Fort Greene, and Sundays, the markets are located in Williamsburg. In 2011, the Flea launched Smorgasburg, which is a giant outdoor food mall specializing in local artisanal cuisine.

Some favorite "Smorg" booths include Duck Season (their season sandwich is the bomb!), Bon Chovie (where else can you get deep fried anchovies?), and Butter & Scotch (and their delicious desserts). Among the vendors at Brooklyn Flea, be sure to visit Alchemy Creamery for dairy-free, gluten-free frozen desserts, Boomerang, Inc. for vintage prints and posters, and Machine Age Workshop for nineteenth and twentieth century industrial Americana.
Whether you're a die-hard flea market fan or someone who's never been before, the variety of riches found at Brooklyn Flea are sure to capture anyone's curiosities.