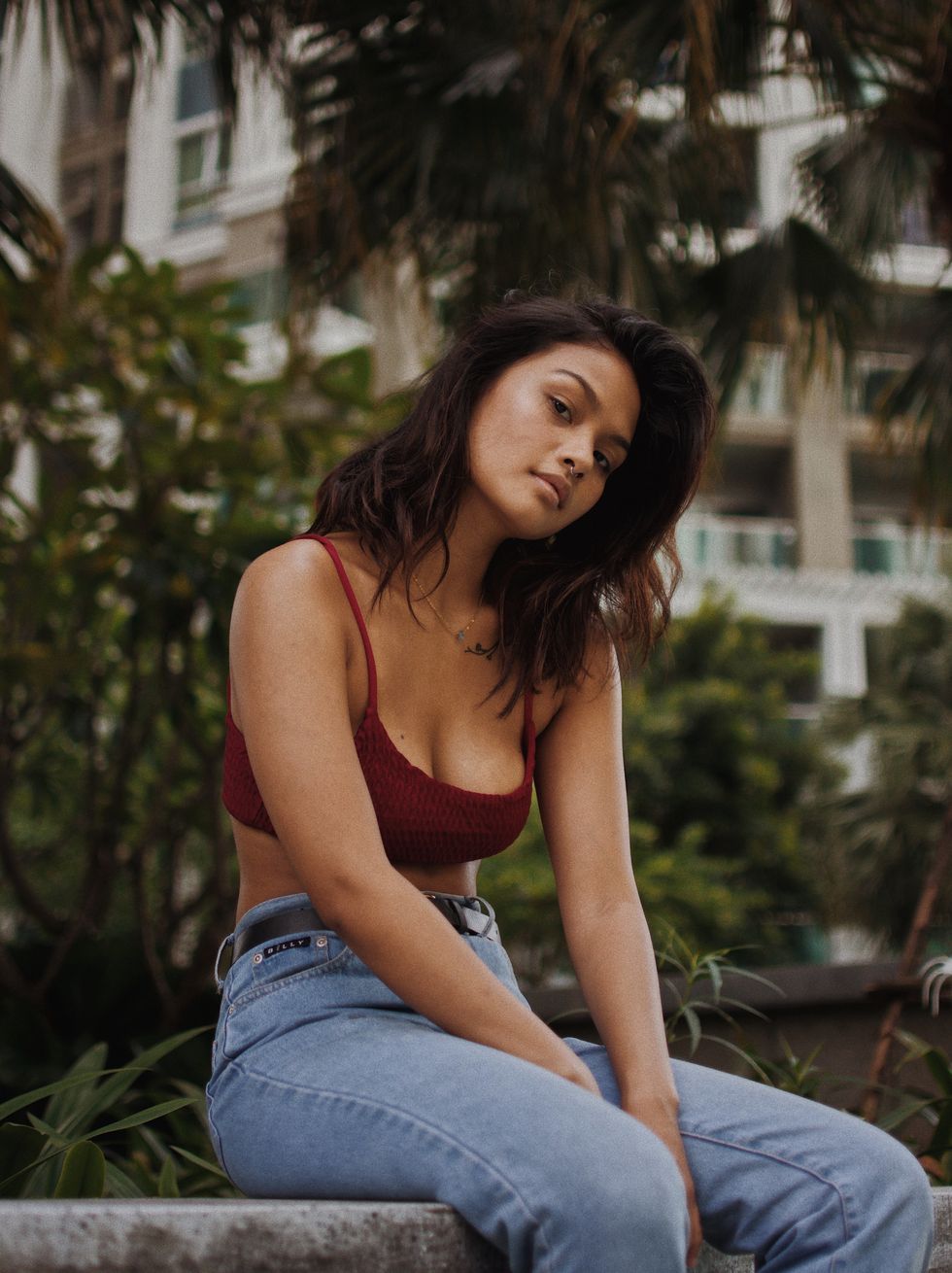 Feel beautiful and comfortable this Valentine's in these sexy lingerie sets
You can look beautiful and sexy while still feeling comfortable this Valentine's!
Valentine's Day is just around the corner, so be sure you're covered… literally, in the cutest and sexiest bras and panties to show off your curves and make you feel like the glamour girl you are. Valentine's Day is a time for romance and love, so dress the part, whether you have someone to share your sensuality with or not. You deserve to look like a million bucks even if Cupid hasn't struck yet.
Comfort Underwire and Push Up Embroidered Lace Bra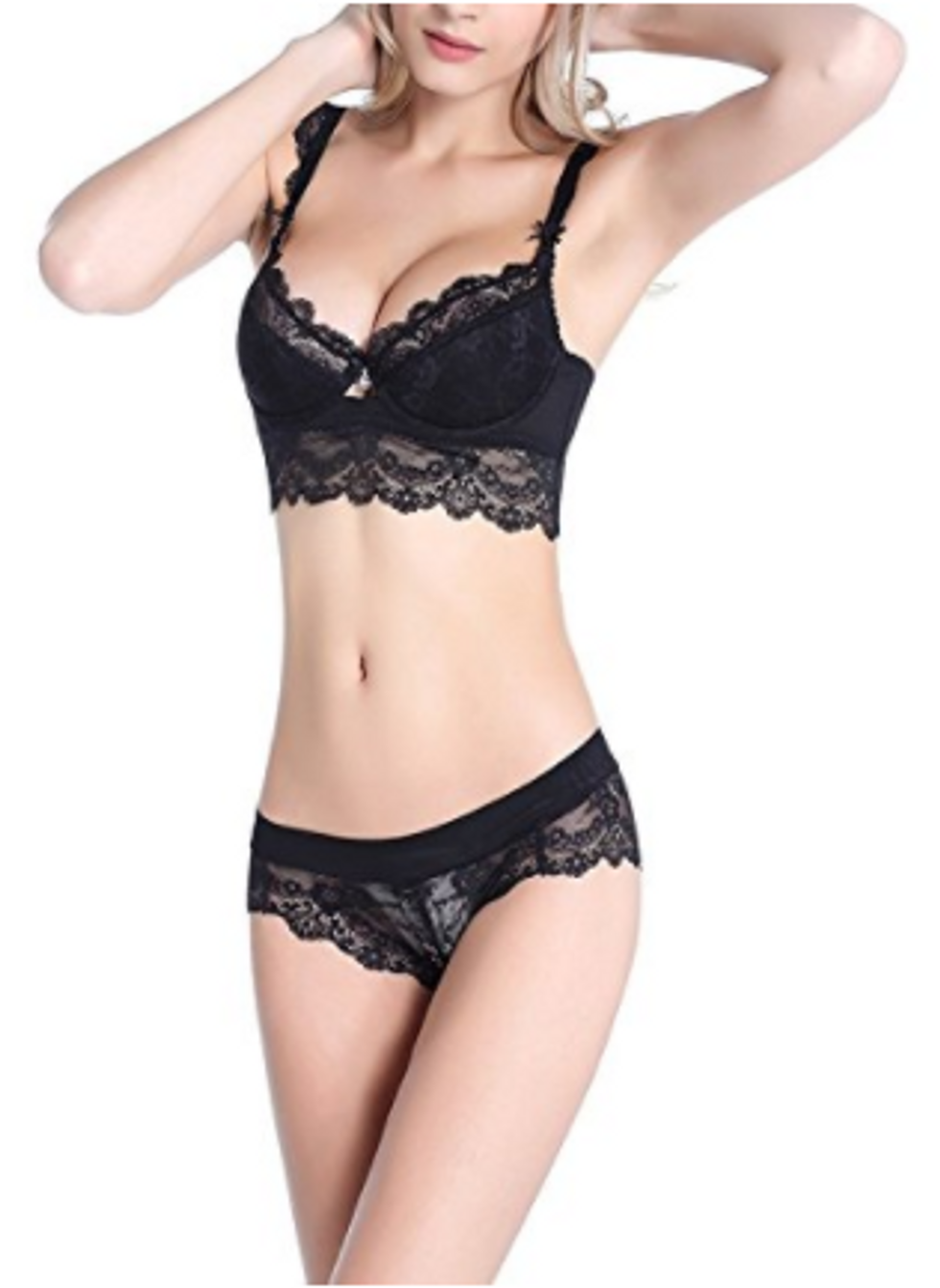 Black is always sexy. This set is made of beautiful embroidered lace, has supportive underwire, as well as adjustable and detachable shoulder straps. The fabric is breathable and comfortable and will help make your Valentine's Day special and and unforgettable...with that special someone.
Cost: $9.99
Wildfox Soft Cup Longline Bra & Bikini Set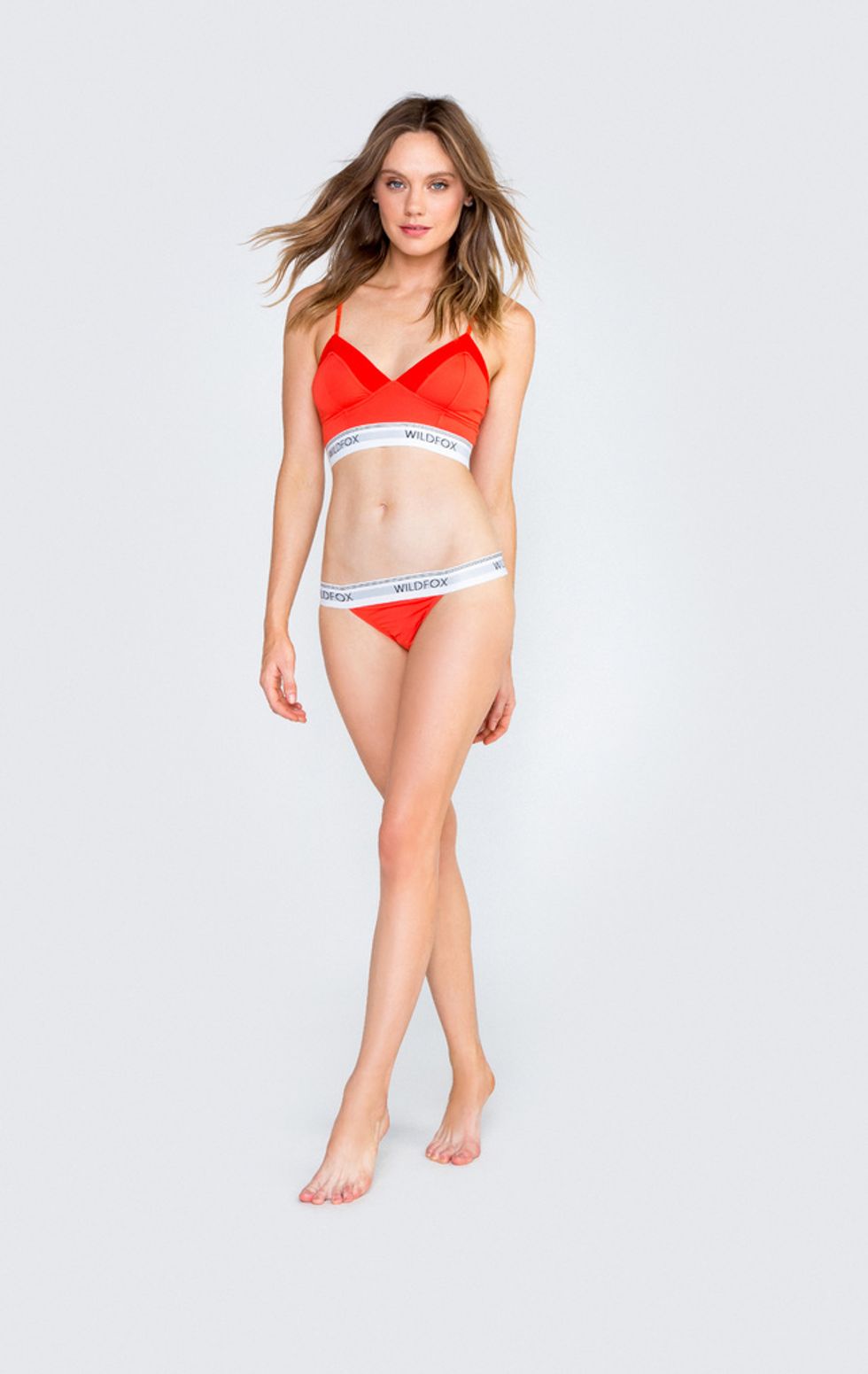 Via wildfox.com
For the sporty-sexy type, Wildfox's Soft Cup Longline Bra & Bikini Setwill make you feel foxy and free as you show off your shape this Valentine's Day. The set comes in two colors – "Heartbreaker" and "Sweet Heart" – both perfect for this day of love. Made of matte microfiber and 10% spandex, you'll be able to move comfortably while you look sweet and stylish. Mesh detailing adds some oomph, but you've already got plenty of that!
Cost: $49.00
Adore Me Camari Contour Plus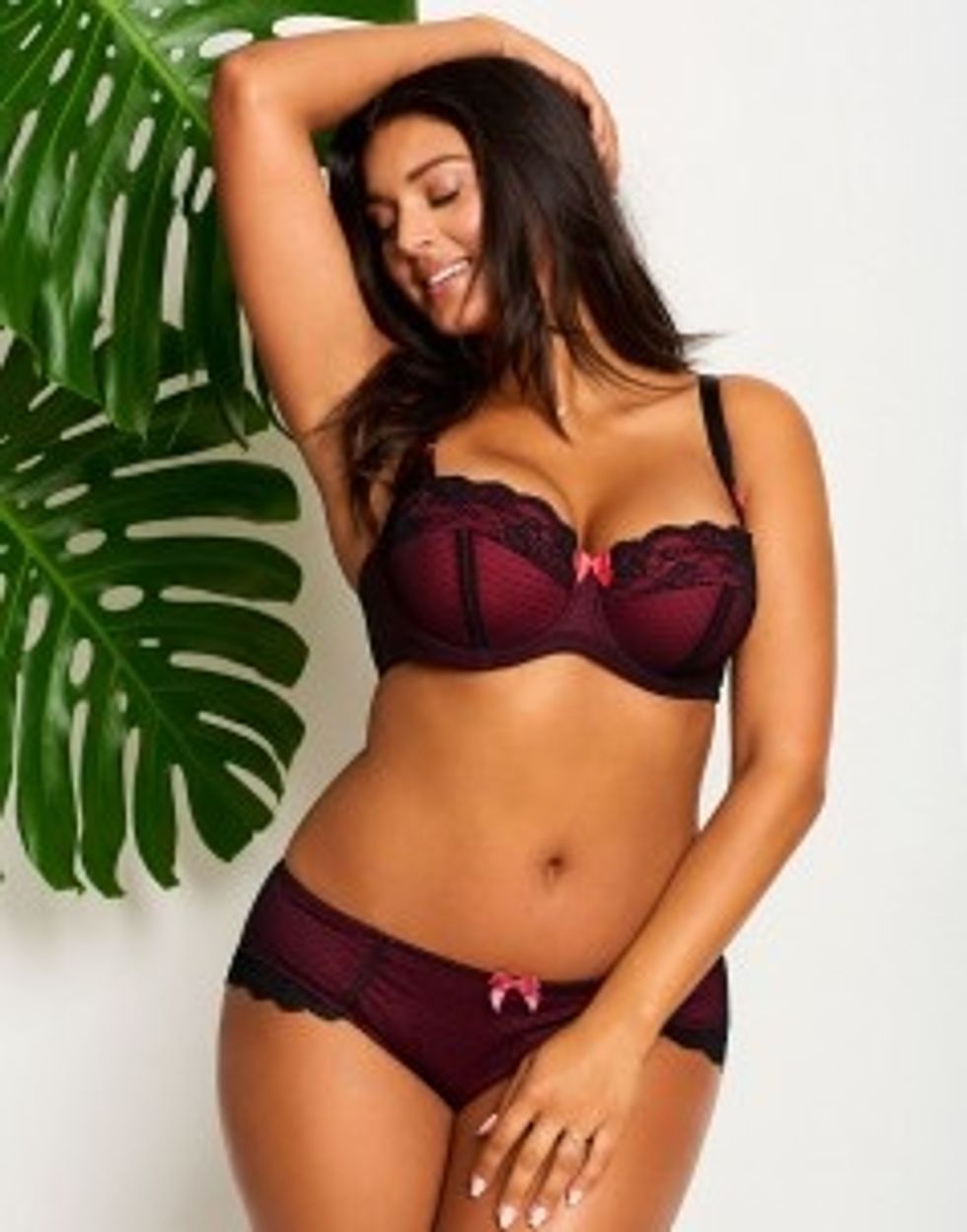 Via adoreme.com
Adore you, he will, when you are decked out in Adore Me's Camari Contour Plus this V-day. In jet black and geranium, you will feel like Cupid's work of art as you beautify the bedroom in your Valentine's best. It comes in nude as well, but no matter which shade you choose, you'll be the vixen of Valentine's Day.
Cost: $49.95
Lace Bra and Boyshort Set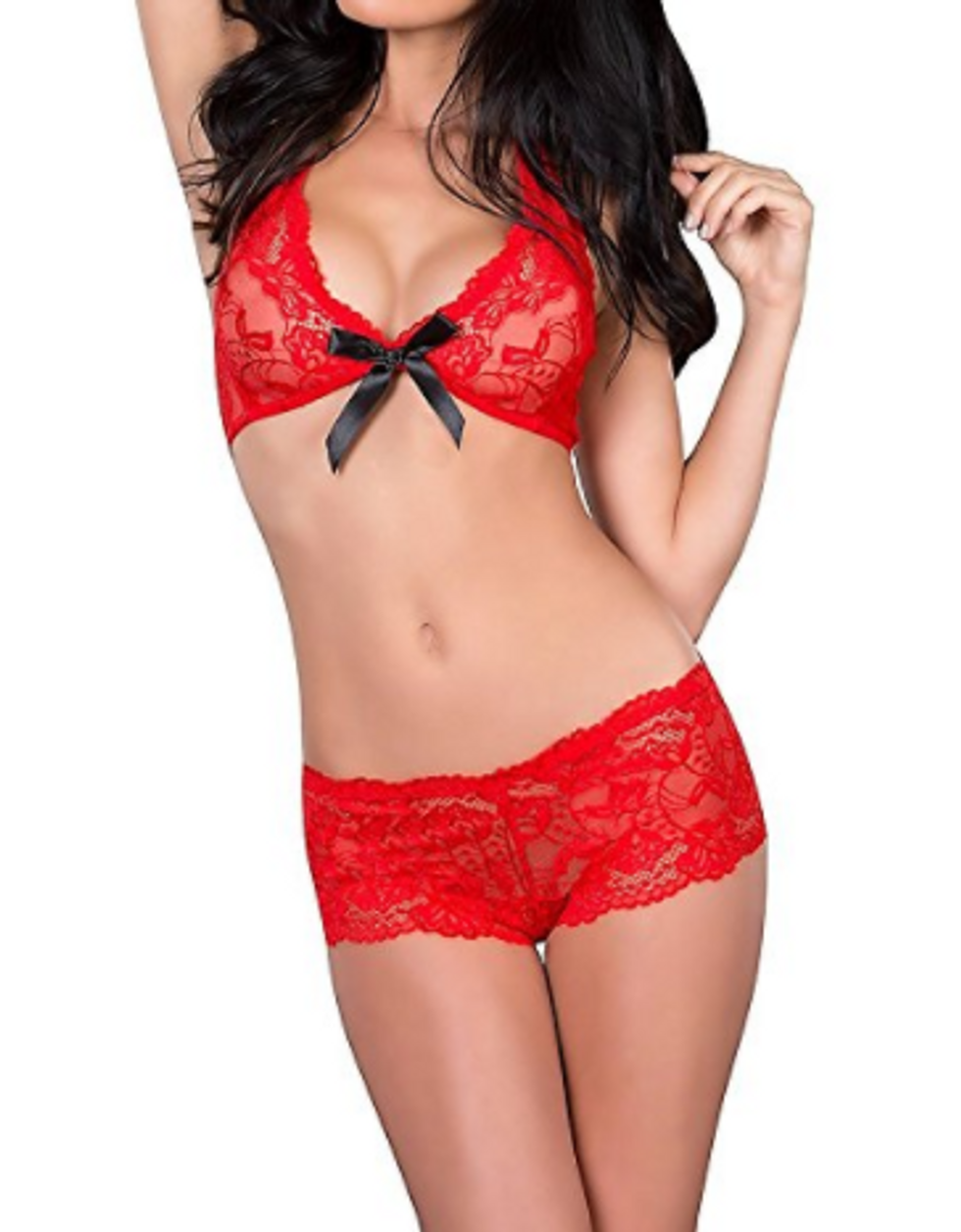 This Lace Bra and Boyshort Setin Red is the perfect Valentine's Day look for you. Boy shorts are stylish and sexy while giving extra coverage in all the right places. The bra reveals just enough skin, and is a perfectly seductive look for this special day without limiting your comfort.
Cost: $12.60
Calvin Klein Hook Up Mirco Unlined Bra Black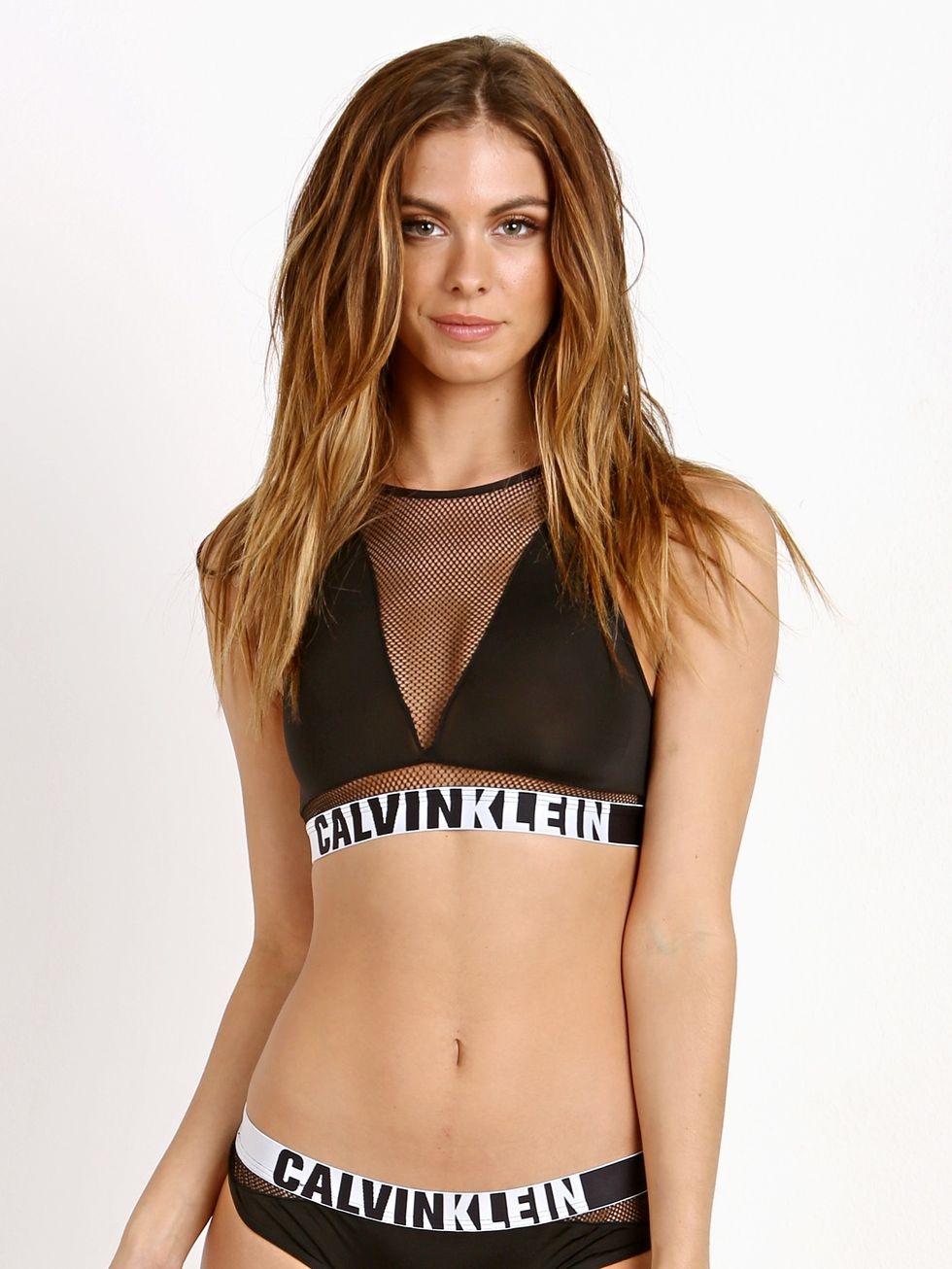 Via largodrive.com
Hook up with Calvin Klein Hook Up Mirco Unlined Bra this V-Day and get chic coverage in the cutest way. Sporty, comfy, and cutting-edge, this set is modern and made for movement. The top is adorbs, so wear it under a fashion-forward button-down and let that mesh detailing peep out a bit for playful pretty style. Red may be the color of Valentine's Day, but black is back when Calvin Klein comes calling.
Cost: $36.00
Adore Me Sebby Unlined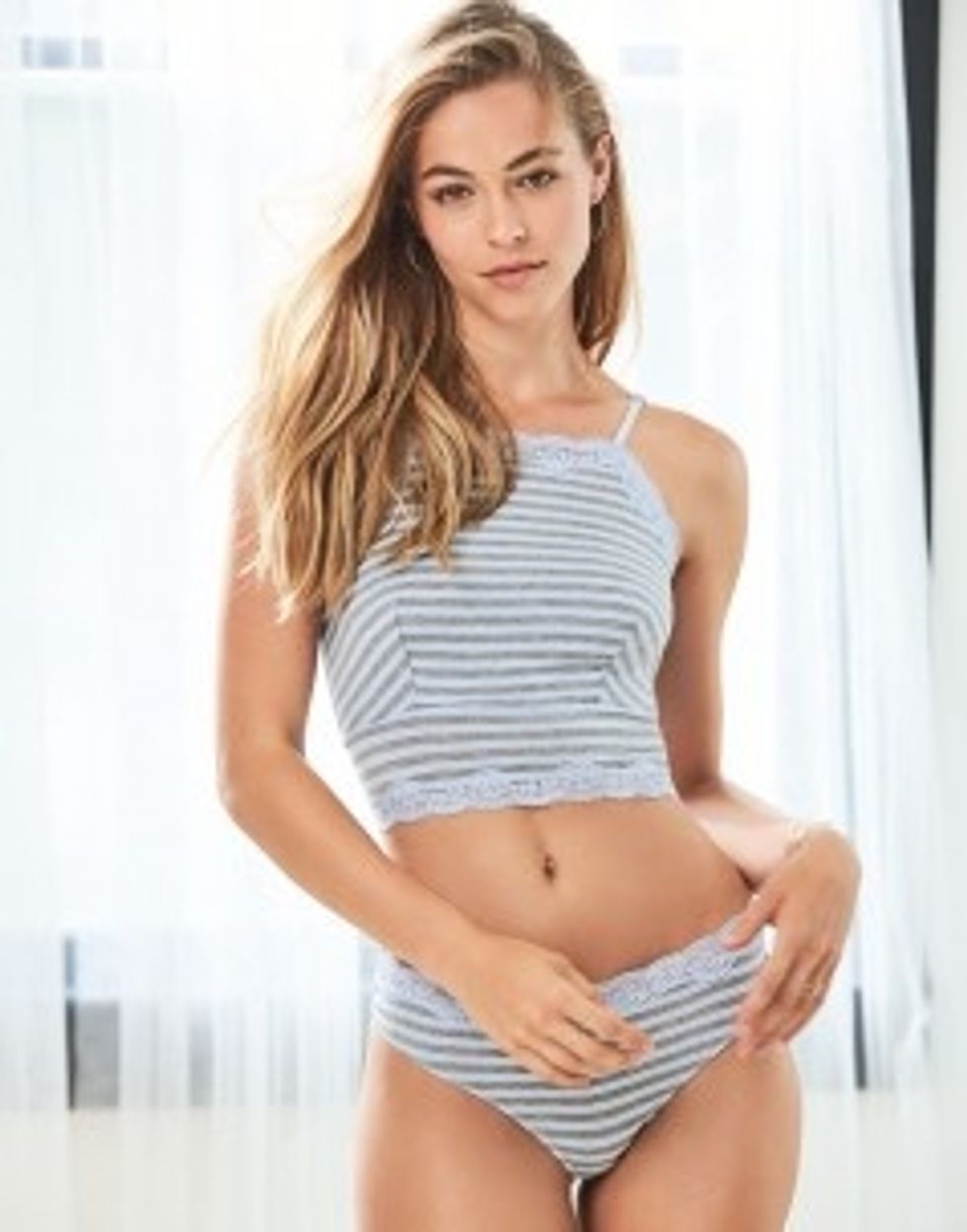 Via adoreme.com
Fifty Shades of Grey has got nothin' on this cute grey number, where you're the A-list star. Comfort meets class in this stunning striped set from Adore Me. Unlined and unbelievably romantic, the lace edging adds that hint of sex appeal to this otherwise tender two-piece. More coverage on the top allows for the modest to make the most of a bra and panties set while still looking sensual.
Cost: $39.95
Tommy Hilfiger Sheer Flex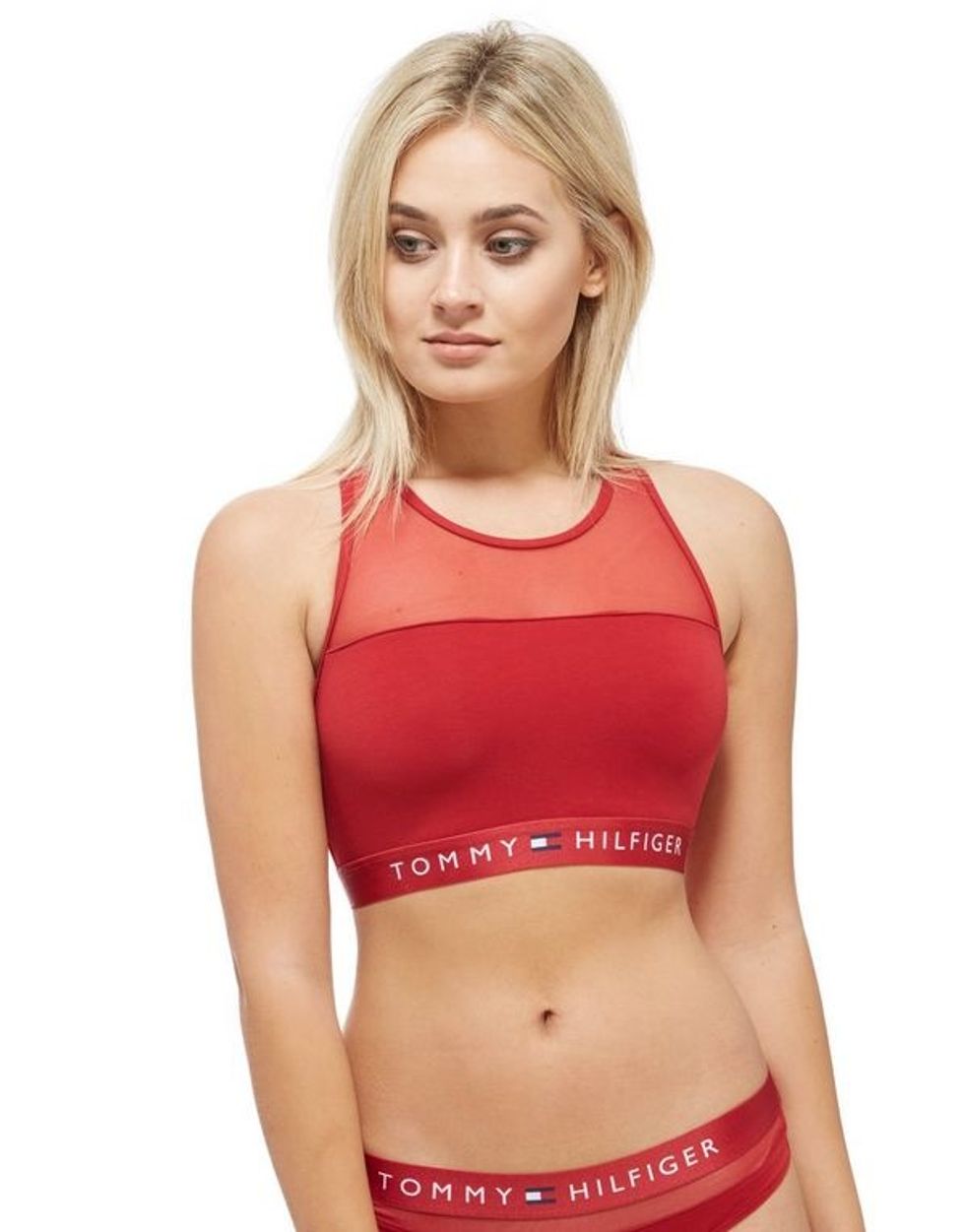 Via jdsports.co.uk
Slivers of sheer mesh pair with breathable, comfortable cotton for a look that is sporty and sexy all in one. Tommy Hilfiger Sheer Flex is stretchy and form-fitting, perfect for all-day wear, from Valentine's morning well into the night. Bright red and beautiful, this set will make you look strong and athletic while embracing your feminine flair. Flex has never been more fabulous.
Cost: $39.53