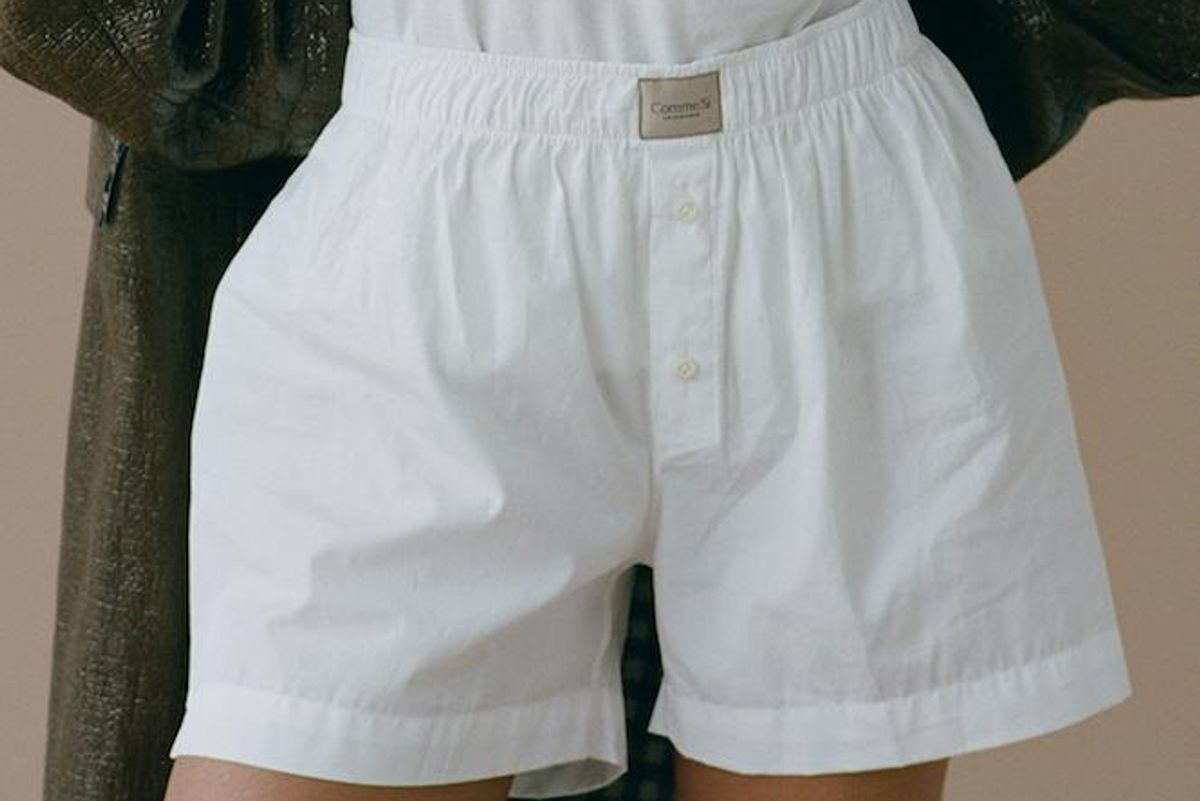 3 Pairs of Boxer Shorts You Can Wear as an Outfit
Hop on the effortless trend with these boxers made to wear outside
Wearing boxers out is now in.
Who knows why boxers are a trend? Maybe it's because of the hyper casual atmosphere of the pandemic which took us from sweats and leggings to pajamas — long live the Nap Dress, but death to Cottagecore — and now into the peak of leisure wear: underwear. Or maybe it's the new age acceptance of androgyny and shifting gender norms, which has been spearheaded by the increasingly queer and norm-busting younger generation.
Either way, it's a sign of the times and the times are saying boxers are the new black.
The moodboard for this new trend can be anything from fashion bloggers who have already jumped on the new frontier, or movie stills that inspire you to perfect an aesthetic of artful disarray.
But, while yes, maybe some of us got used to rolling out of bed in our pajamas and working from bed, or taking Zoom meetings without taking a comb to our hair, the boxers trend has surpassed the realm of actual effortlessness and become something that appears casual, but can often contain a lot of work and consideration.
With any form of art, the general key to good presentation is balance and harmony.
When it comes to styling boxers, a lot of the styling has incorporated more formal and structured pieces to balance the casual fit and feel of a boxer short. Boxers coming into the sartorial lexicon are also a great alternative for bike shorts.
If you want something more breezy and laid back, boxers present a good alternative. If you're living out your Princess Diana fantasies, running errands in a sweatshirt and shorts, boxers are also a good choice to take the inspiration and make it your own.
They're proving an excellent transitional piece to round out summer — light enough to wear as the last gasp of good weather graces us, but also versatile enough to pair with fall pieces.
But this trend doesn't mean stealing boxers from the people you know, because … gross. It also doesn't mean finding the first pair of boxers on the rack in the men's section of the department store. As with any trend, its influx has ushered in a ton of high quality options from well known brands, small businesses, sustainable brands, and luxury boutiques.
Here are some of our favorite options from small brands.