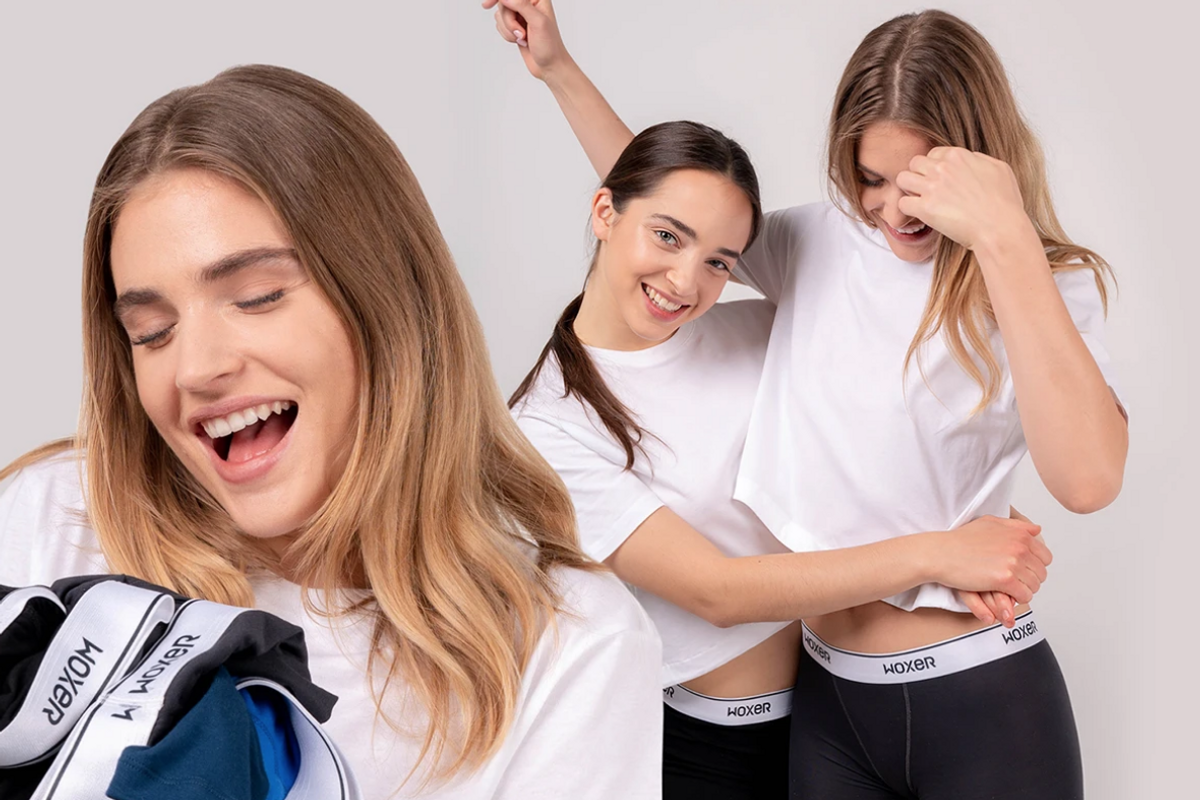 We're tired of our only options for underwear being varying levels of discomfort.
If you're a person used to wearing panties (or other underwear traditionally made for people with internal genitalia), then you know that it's difficult to find a genuinely comfortable pair.
If you find some that don't ride up, chances are they have an uncomfortable waist band, or vice versa. Thongs can be really irritating but do prevent the dreaded panty line, while your classic bikini cut usually feels better down there but bunches up and creates unflattering lines. So what's the solution?
Boxers for women (or anyone who feels like traditional boxers don't suit their body) of course!
Men have been wearing comfortable, breathable underwear forever, and just because you don't have the same equipment doesn't mean you can't partake in the magic of boxers. Or maybe you don't feel like yourself in feminine undergarments but hate dealing with the extra room that comes with buying traditional boxers. Boxers for women give you all the benefits of boxers (including that desired more masculine look) without any of the annoying parts of wearing underwear that aren't shaped for your body! Here are our favorite boxers made specifically for women!