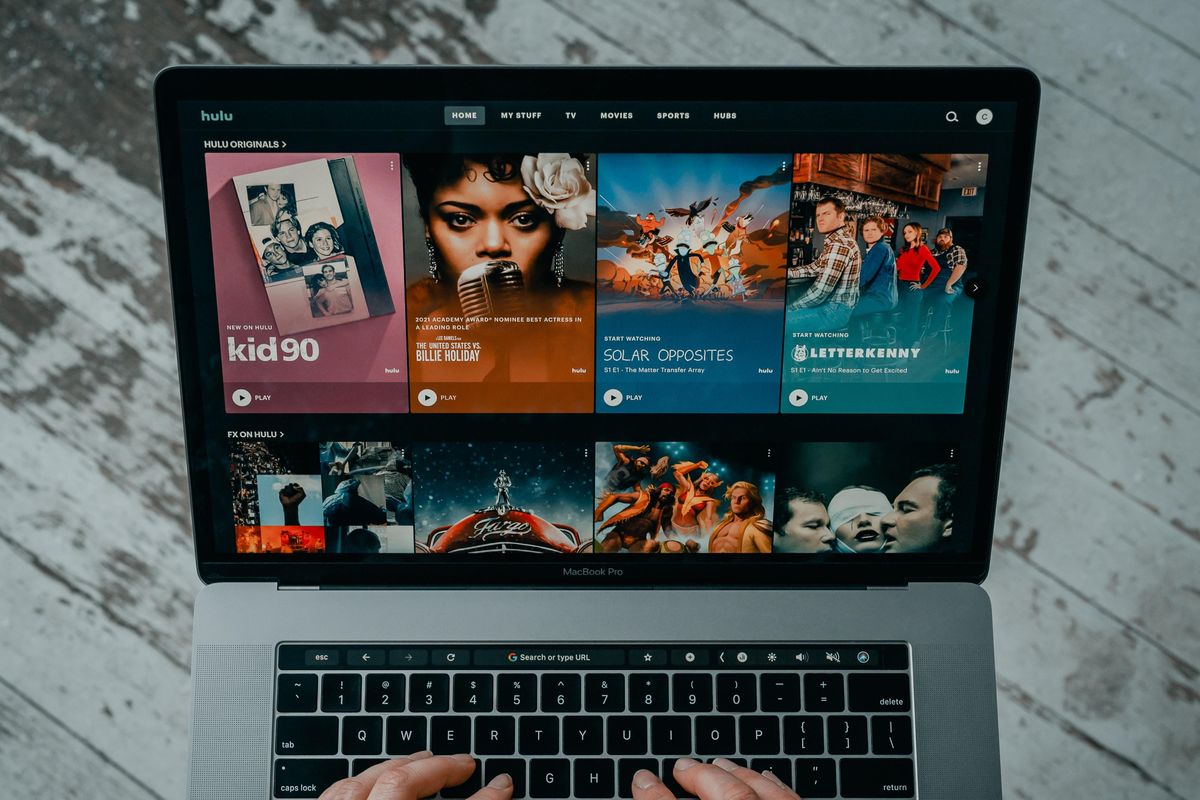 We Watch As One: Why Binge Watching Is Over
Ahh,
Euphoria
-Sundays. How I miss you. The camaraderie of Twitter as anticipation built week after week towards that Maddy x Cassie showdown. It was huge enough to divert people's eyes away from Football Sundays.
---
Essentially television is for news and football nowadays, streaming platforms like Netflix, Hulu, and HBO Max have taken matters into their own hands. For the past few years, we've grown heavily reliant on multiple platforms to provide outstanding, boundary-breaking shows.
There's literally everything you need on a streaming platform. Your classic movies and TV throwbacks to watch for comfort and nostalgia…and then the latest programming that somehow out-does each other week after blockbuster week.
Streaming platforms caught on to the fact that viewers were consuming their shows in one night and then totally forgetting about their service. Now, most streaming services have weekly rollouts instead of the binge method.
The binge method was popularized in 2020 when we went into full lockdown mode during the pandemic. We began consuming any and all shows streaming across multiple platforms. Glutting yourself on single season of Outer Banks and another of Schitt's Creek in a day's time was the norm.
Long gone are the days where I'd flop on the couch and watch the entire season of You in 8 hours. Netflix will soon be using the weekly rollout format, so kiss binging goodbye forever.
Ted Lasso on Apple TV+ airs weekly, so now I'm forced to sit there and sing the Roy Kent chant for six agonizing days. Not to mention cult favorites like Game of Thrones and House of Dragon on HBO Max. We're left with a weekly cliffhanger, anxiously awaiting what'll happen next but the wait is soooo long until we find out.
Although it's torturous to wait a whole week for the next epsiode, it's beneficial for both you and the streaming service. First of all, you're forced to pay attention to detail because you aren't getting the next episode instantaneously. You're tuned in.
The anti-binge method builds a sense of community. There are no spoilers because there can't be, we all have to go at the same pace and just vibe. Then, everyone can discuss the same part of the show without ruining it for everyone.
It's great for the streaming services, too, because we stay tuned in each week. We come back for more. We can't forget about our subscriptions, we gotta keep streaming. All the services need to do is keep producing exceptional programs so we keep coming back. And when our show is over, there's sure to be another show that catches our eye.
Hulu has some of the hottest streaming shows on the planet with Abbott Elementary, The Kardashians, and Only Murders In The Building. They have a deal until October 6 that saves you $20/month for three months if you subscribe through Hulu plus Live TV!
The beauty of this innovative rollout format is that every show is doing it these days. So, there's a new episode of something to watch each-and-every day. So you'll never feel deprived.
However, not all streaming platforms are thriving. Due to rising costs, close to 25% of Netflix users are not planning to continue their subscriptions through 2023. In other words, Netflix has lost their edge over the competition and can't hold subscribers.
Apple TV+ may have the great Ted Lasso, but their viewership rank low compared to other platforms like HBO Max. And with Netflix causing controversy over Dahmer and Blonde releases, it'll be interesting to see how they survive this.
All products featured are independently selected by our editors. Things you buy through our links may earn us a commission.