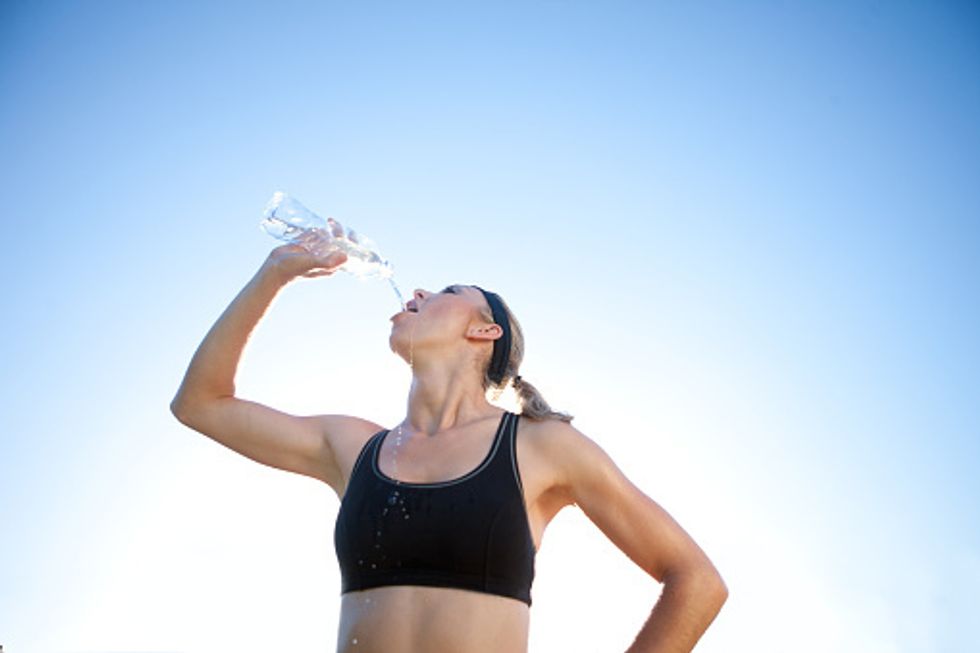 Big Drinkers, Stay Hydrated With the Best Reusable Water Bottle
We've all had this happen. We're on our merry way to school, work, or the gym, and then we feel a wet spot. We hope it's just our imagination, but when we stop to look in our bag, we see our entire water bottle has leaked, and everything is saturated including our papers and electronics. Great.
What to do about this mess? Well, after panicking, it's best to rethink the water bottle. And in this domain, Topdust has you covered. The Under Armor 64-oz Foam Insulated Hydration Bottle is ideal in many ways. First of all, its unique design is leak-resistant and gives you peace of mind that your stuff will stay dry, no matter what kind of commute you're having. There's even a carrying handle that folds down when not in use, so you don't have to worry about it slipping out of your hands.
Another thing we love about this bottle is that it has an easy-open lid. With just one push, you can drink water in a sanitary way -- no lids or faulty spouts to fuddle around with. The locking ring helps ensure everything stays in place.
This bottle also keeps your drink cold. The foam insulators are a mini-refrigeration system to keep you refreshed for 12 hours -- much longer than with an ordinary bottle. It's also BPA-free.
Also, the bottle is 64 ounces. That's a half-gallon. While it's big, it ensures that you're staying hydrated all day. No need to constantly go for refills. Leave this puppy on your desk and stay hydrated all day.
With summer coming up, it's essential to have a reliable water bottle -- Under Armor is our pick.