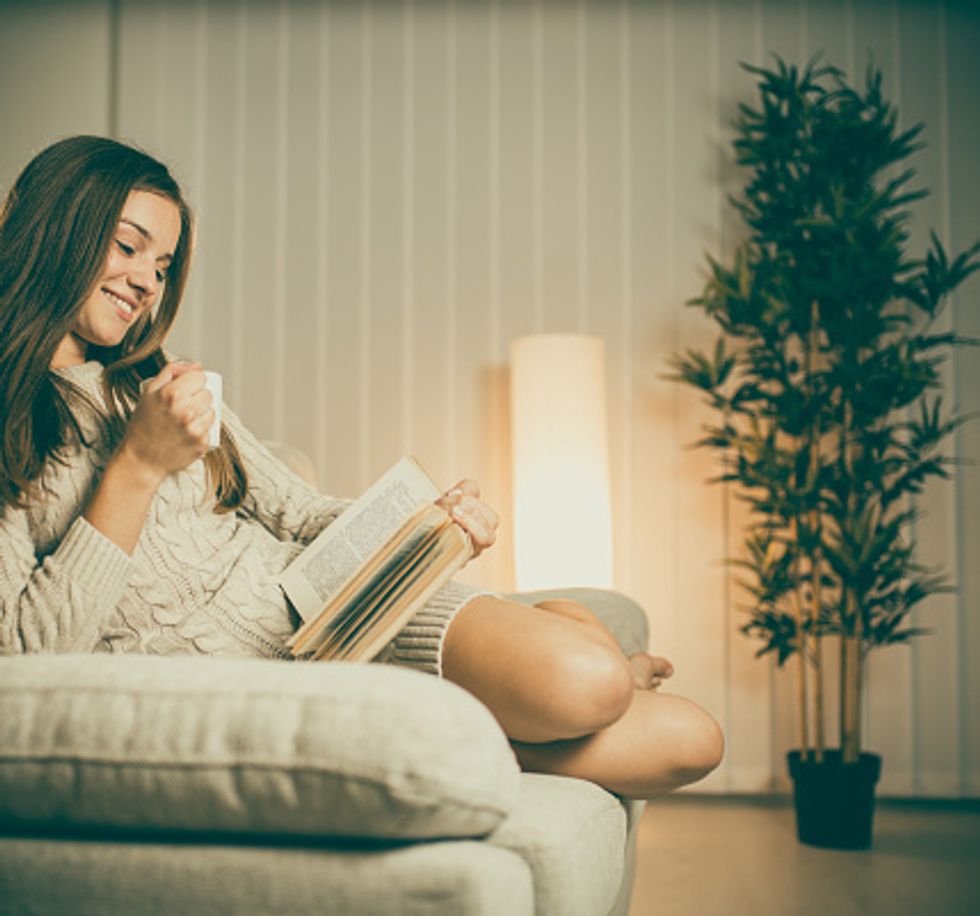 Best Wintertime Drink to Warm Your Soul
Let us set the scene for you: while the wind is howling outside deep in the night, you're in your fluffiest bathrobe, nestled into a worn armchair, a harrowing adventure tale open on your lap. And on the side table sits a mug full of steaming, rich liquid that permeates peppermint and chocolate into the room. The ember light is fading, the curtains are drawn,—wait, hold up. What is that magical liquid in your mug?

No, it's not a melted Thin Mint®, but the perfect wintertime tea: Harney & Son's Chocolate Mint.
Wintertime is a time of indulgence, where hot chocolate consumption starts to really take off. But all of that sugar and cream can take a toll. That's why we're grateful for this healthy tea that doesn't shy away from decadence.
The tea mixture starts with a mild Chinese black tea and Oregon peppermint leaves. Then, natural chocolate and vanilla flavors are added to give the tea that unmistakable richness. You don't even need to add cream or sugar! It is caffeinated, so just be aware if you're drinking it late at night after dinner.
On Harney's site, you can purchase tea in sachets (quantity of twenty or fifty), or loose tea in a one pound bag, or four or seven ounce tin. The sachets start at $19.99 per bag of fifty.
Harney also has a ton of other wonderful teas and holiday blends available. It makes the perfect gift for the tea lover in your life. Or for the future tea lover!