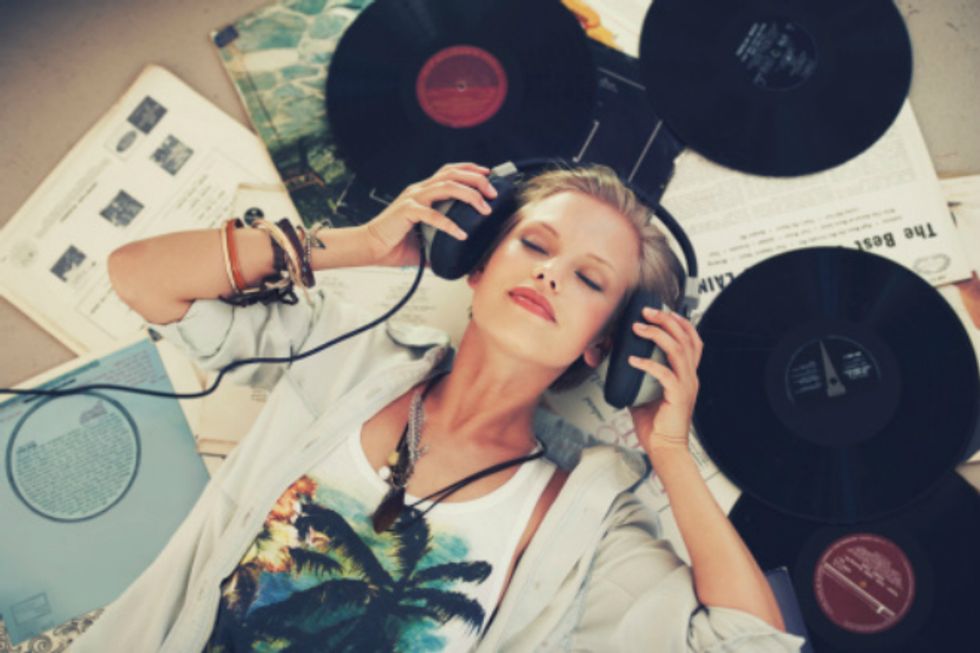 Best Vinyl Record Club
Recently, vinyl has been making a huge comeback as the preferred music listening medium. Early 2015 reports are projecting close to $20 million in revenue generated from vinyl sales. With the pervasiveness of the millennial-nostalgia movement, vinyl is being sold faster than it's being pressed. If you prefer your music on vinyl, you've probably had some difficulty finding quality records for your collection, and you've got better things to do than go flip through some smelly beatnik's battered stack of wax from the 1960 at a Flea Market. With the upward trends in the vinyl industry, we took a look at some exciting new "record of the month" club-type services. If you're serious about having an authoritative vinyl collection, you'll join Vinyl Me, Please, "the best damn record club" out there.
You'll love Vinyl Me, Please because it's a convenient way to amass the records that you need to have. The staff works tirelessly to give every user an experience, not just a record. While Vinyl Me, Please declares itself "the best damn record club" (and we agree), they're more like a "vinyl culture" club.
For $27/month (in the USA, with discounts if you subscribe in bulk), Vinyl Me, Please gives its members a need-to-own record exclusively pressed for their club. So while you can probably find a beat-up copy of Black Sabbath's classic Paranoid on ebay, you can't get a fresh one on purple vinyl unless you're a member of Vinyl Me, Please. Some albums come with exclusive artwork or bonus tracks. Each pressing comes with a piece of art, curated to come with the LP, and a poem or prose work by Tyler Barstow, one of the Vinyl Me, Please co-founders. Last, but definitely not least, subscribers get a cocktail recipe, specially crafted by Vinyl Me, Please, to enjoy while experiencing those turntable tones. You'll also be able to access specially curated online content. Vinyl Me, Please is also known for sneaking surprise gifts into their packages; you could end up getting an awesome piece of memorabilia or some sweet Vinyl Me, Please swag with any record you receive. They also ship internationally ($44/month) to even the most remote islands in the Pacific Ocean.
Vinyl Me, Please doesn't just send out one genre of music either: some past offerings have been hip-hopper J Dilla's Donuts, neo-folk hero Father John Misty's I Love You, Honeybear, and jazz standard Paris 1969 by Thelonious Monk.
Most record-of-the-month clubs try to figure out their subscriber's tastes and send a standard package of vinyl, and only vinyl. Getting new records rocks, but the Vinyl Me, Please experience is unique and that's why they stood out to our editors. Vinyl Me, Please affords its members the chance to experience listening to records in a whole new light and we're pleased to declare them the "Best Damn Record Club."