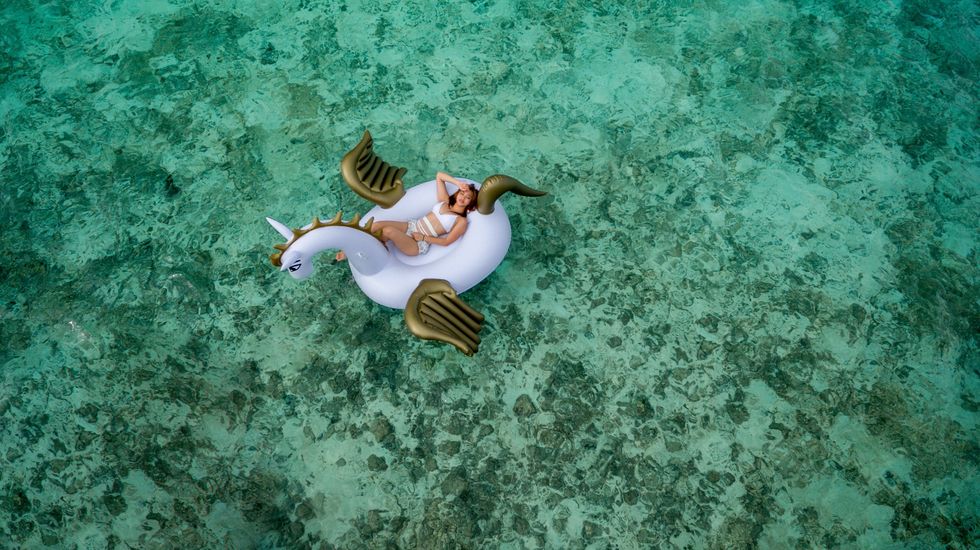 Love Unicorns? Here's all the Best Unicorn Stuff You've Been Looking for!
Sport pride for your favorite mythical creature with these accessories
Unicorns are probably the most regal of mythical creatures. The Pegasus has wings and all, but can you really beat a beautiful horn and magical blood? Whether you're a Harry Potter fan, really into My Little Pony, or just appreciate unicorns in all forms, here are some items you'll love.

1. These adorable unicorn leggings ($10)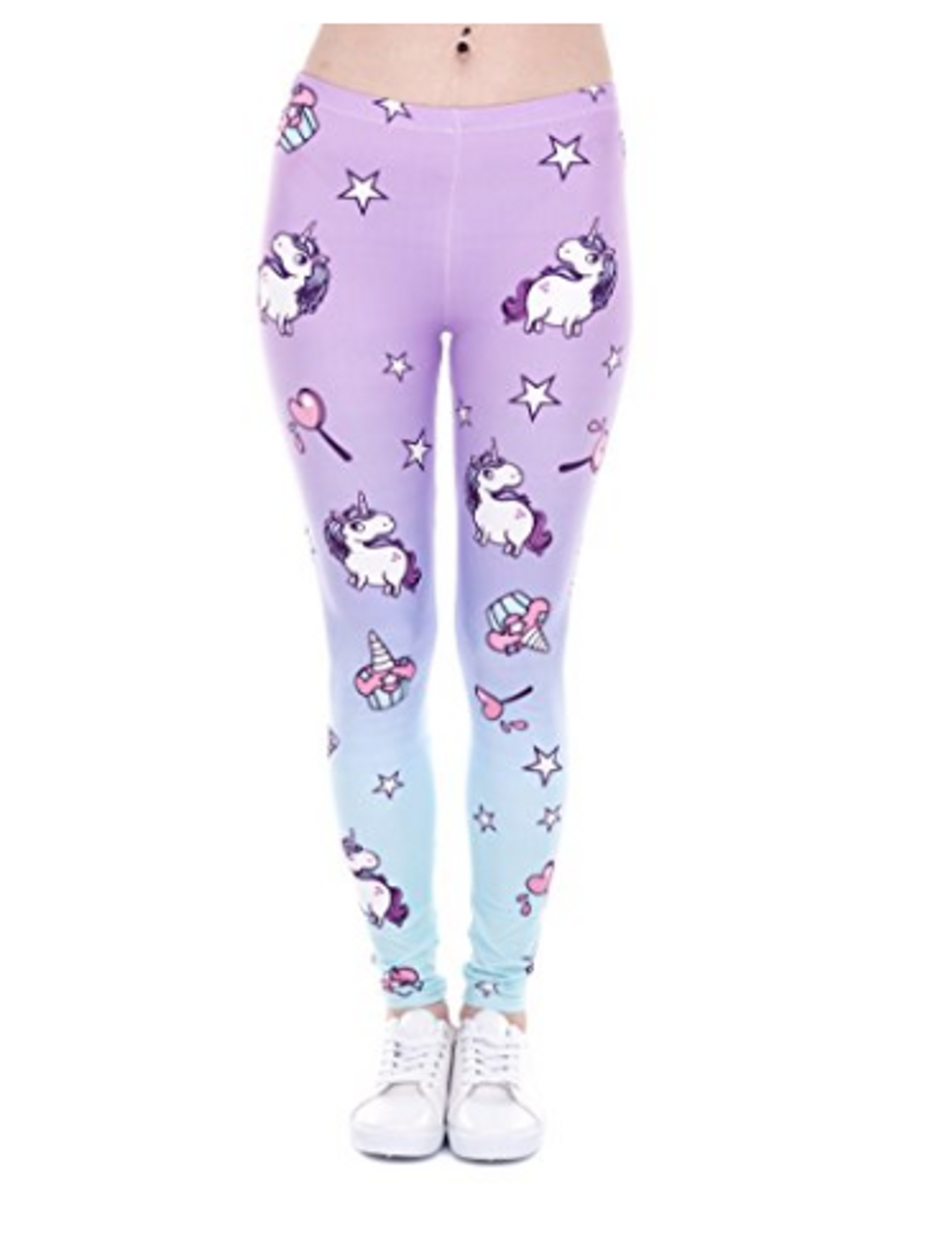 Unicorn tights by PINK PLOTAmazon.com
Buy PINK PLOT Basic Printed Leggings Super Stretch Pants for Women Girls (One Size-Fit XS-L, C Unicorn and Sweets) and other Leggings at Amazon.com. Our wide selection is elegible for free shipping and free returns.

Need to spice up your yoga routine or daily work out? Want some comfy leggings to lounge in? Or maybe you need a costume upgrade. Check out these super cuteunicorn-print leggings at a great price.
2. Spice up the office with this unicorn pen ($7)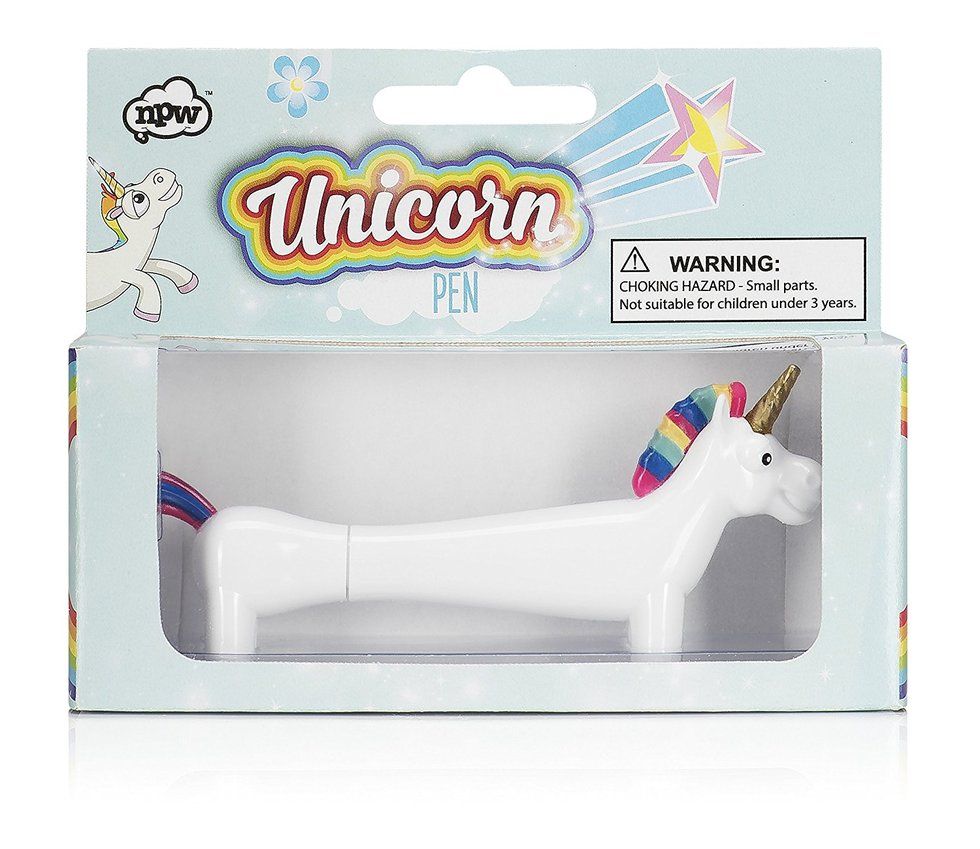 Rainbow Unicorn PenAmazon.com
There's no reason paperwork has to be the worst.This amazing pen will make your work day that much better. And you'll get a bonus conversation starter. Maybe you'll find someone who loves unicorns just as much as you do.

3. Or use your pen in this sweet unicorn notebook ($5)
A magical unicorn notebookAmazon.com
Appreciate the night sky and unicorns at the same time while writing down your ideas, thoughts, and dreams. Thisnotebook features multiple unicorns, rainbows, the moon, planets, and shooting stars. If you love space and unicorns, this is all yours.

3. This great Halloween costume for kids ($23)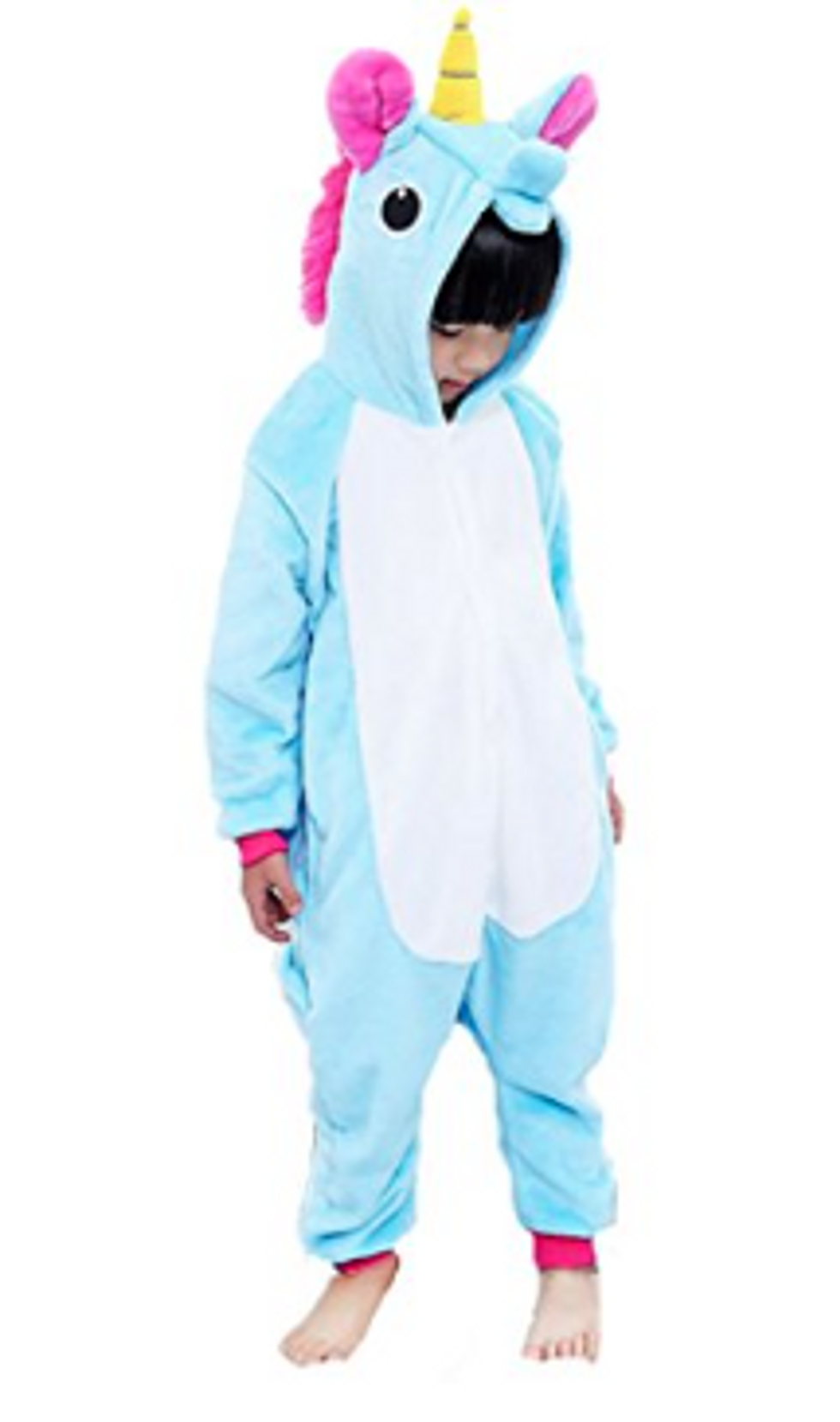 Unicorn Jammies never looked so good Amazon.com
Not only is thisunicorn costume just amazing, it's also so cute. Let your little unicorn lover pick their favorite out of eight options ranging from blue to white to purple to pink. There's even a little rainbow one.

4. These cute and simple canvas shoes ($30)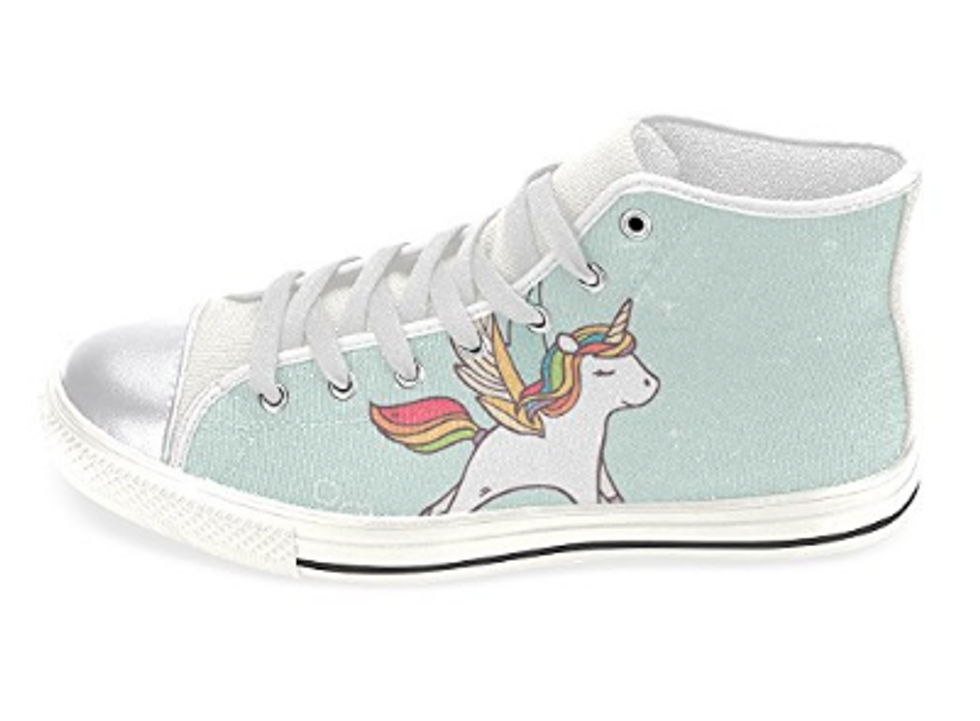 The adult-sized unicorn shoes of your dreams Amazon.com
Move over converse! Theseunicorn high-top shoes are to die for. Not only do they feature a cute flying unicorn, the toes are a polished silver. So you'll always look fly wearing these.

5. Why just love unicorns when you can be one? ($20)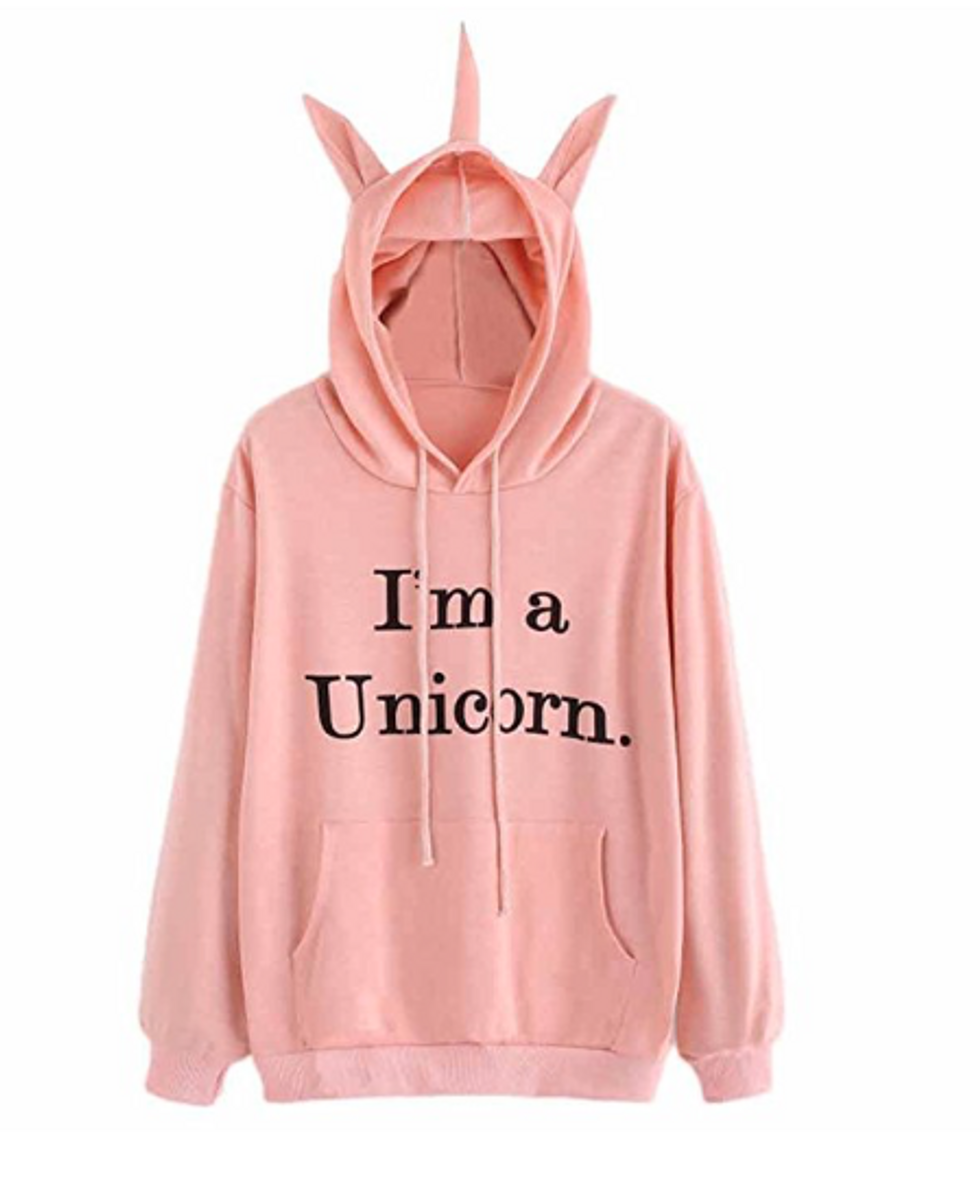 So cozy! Amazon.com
Stay warm and classy with thisamazing unicorn hoodie that declares that you are a unicorn. It even has ears and a horn on its hood. There's also a pocket across the front, which is always a plus. You can get it in black and white also if pink isn't your color.

6. This classy necklace ($10)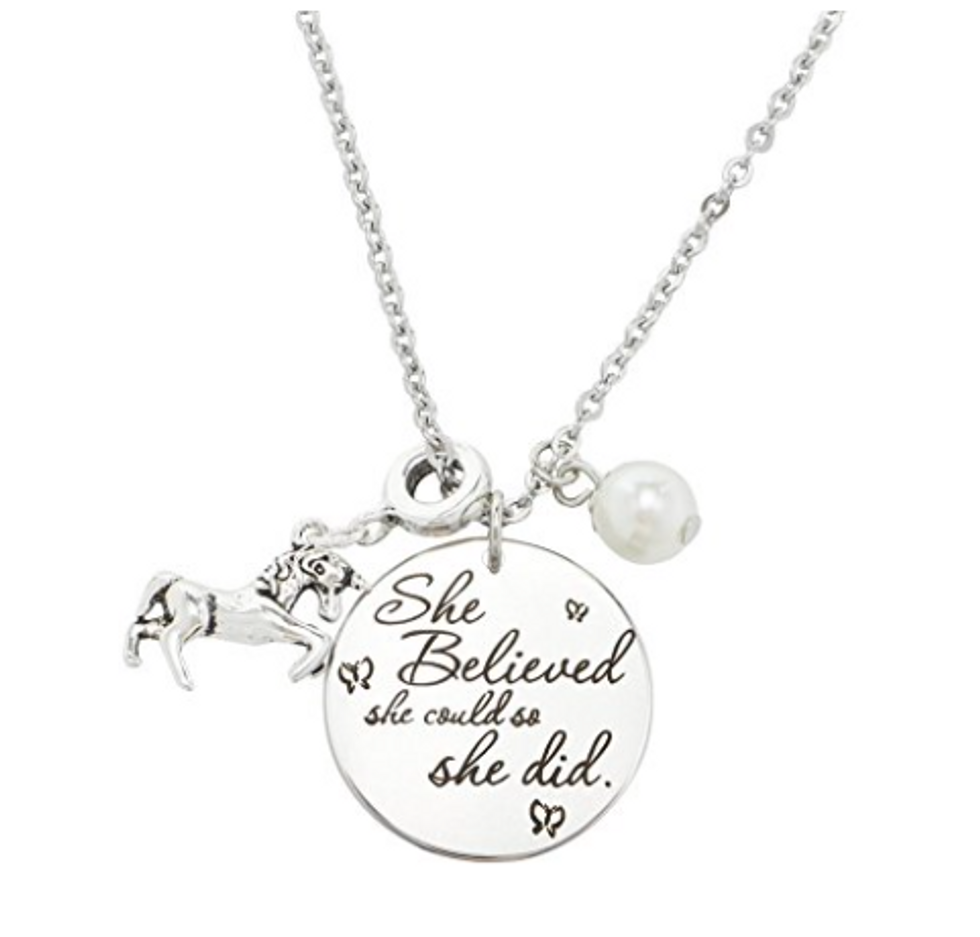 More unicorn for your daily outfits Amazon.com
Maybe you want to celebrate your love for unicorns in a more understated way. If that's you, then thisclassy silver necklace is perfect for you. It comes with three charms - one a beautiful unicorn, and the other an inspirational message. But if you prefer something simpler, there's aplain silver unicorn necklace with your name on it.

7. This cute knitted beanie and scarf ($23)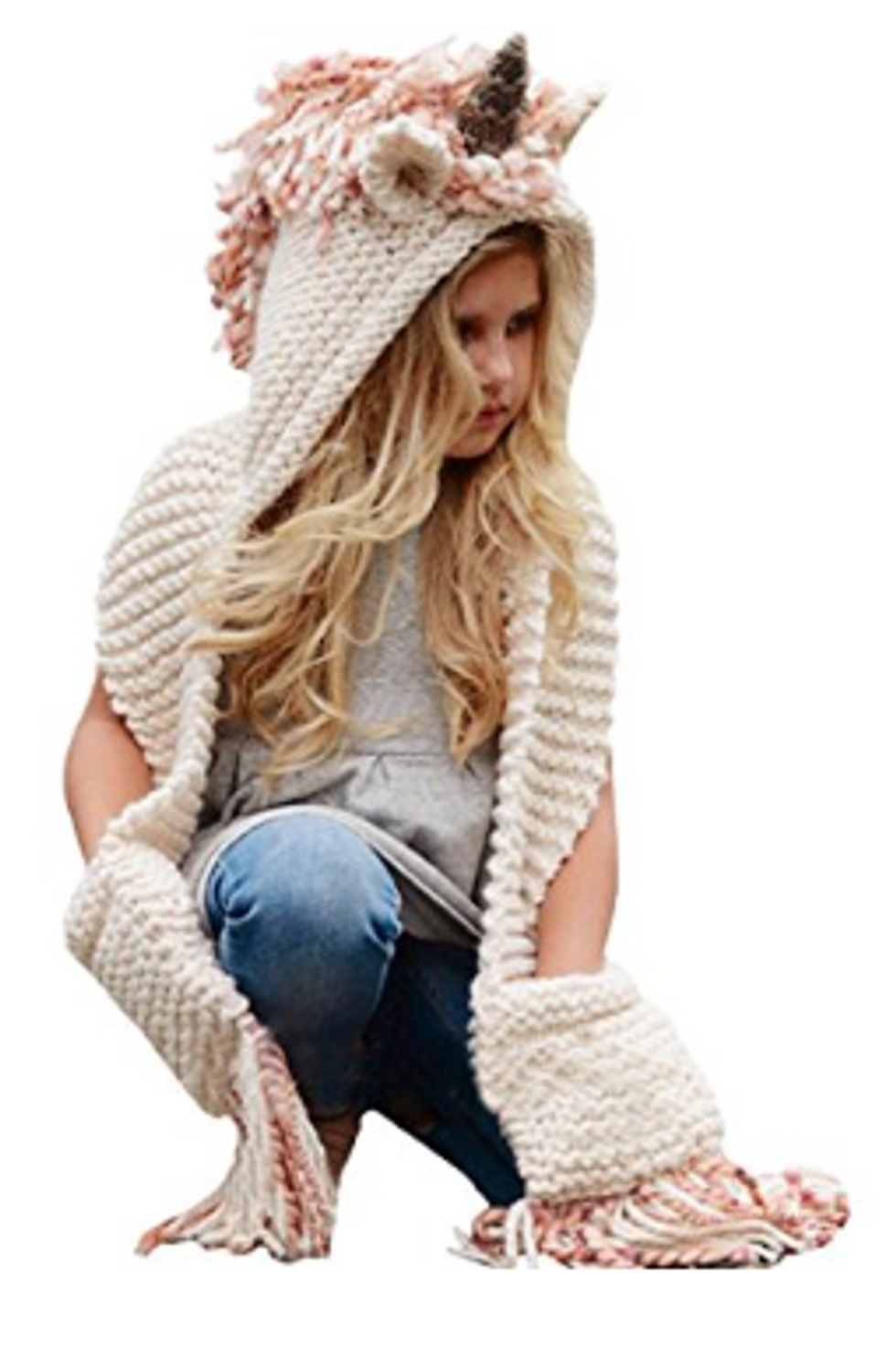 The perfect unicorn craft to keep you warm Amazon.com
When winter rolls around, any kid in your life will be happy to have this unicorn scarf to keep their head, neck and hands warm. It even has super cute fringe for a mane as well as ears and a horn. If you want something for yourself, here's a more grown-up galaxy unicorn print scarf.