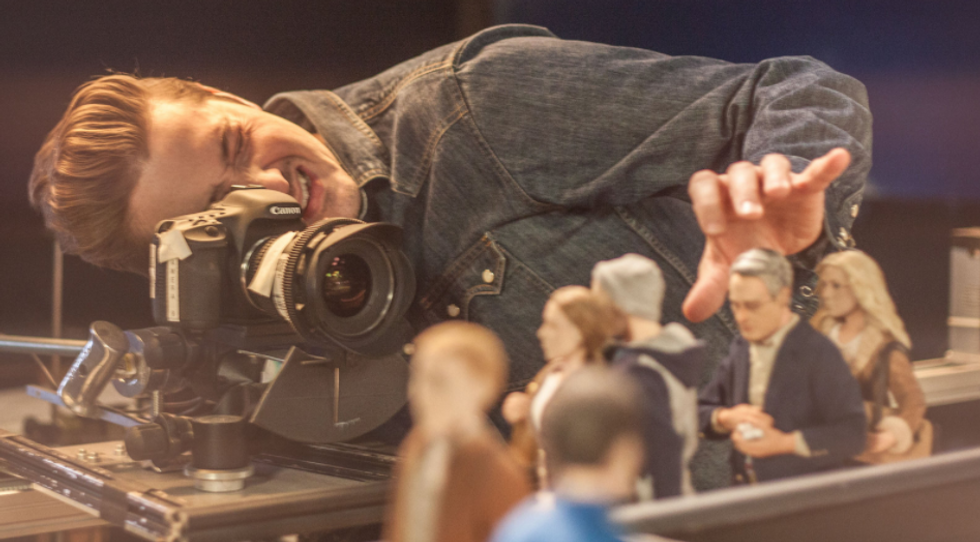 The Most Original Film Of the Century
Director Charlie Kaufman is known for his brain-melting films that include Being John Malkovich (1999), Eternal Sunshine of the Spotless Mind (2004), and Adaptation (2002). He knows how to tastefully push the envelope of imagination, always tackling an age-old philosophical question through a unique lens.

Kaufman's most recent project was a 2015 film adaptation of his 2005 play of the same name: Anomalisa. Directed and produced with the help of Duke Johnson, the film is a claymation masterpiece about conformity, routine, and the pursuit of freedom.
We follow Michael Stone, a star in the field of customer service, on his trip to Cincinnati to give a speech to a group of young hopefuls. He's written a groundbreaking book called How Can I Help You Help Them? about how to provide customers with a better experience. He's unhappily married, and seeks the company of an old flame. But something is peculiar about all the people he encounters, and it's in their voices.
In a series of funny and searingly honest episodes, we are led to Lisa. She's the light that Stone has been missing all along. The characters are animated with a surprising humanity. Their actions are so lifelike that it's hard to remember they're not human. The film is written with a keen eye to the zombie-like nature of the worker and how routine can meld everyone into one person.
Anomalisa is a film that will make you think, will touch you, and will make you laugh. Watch the trailer below!