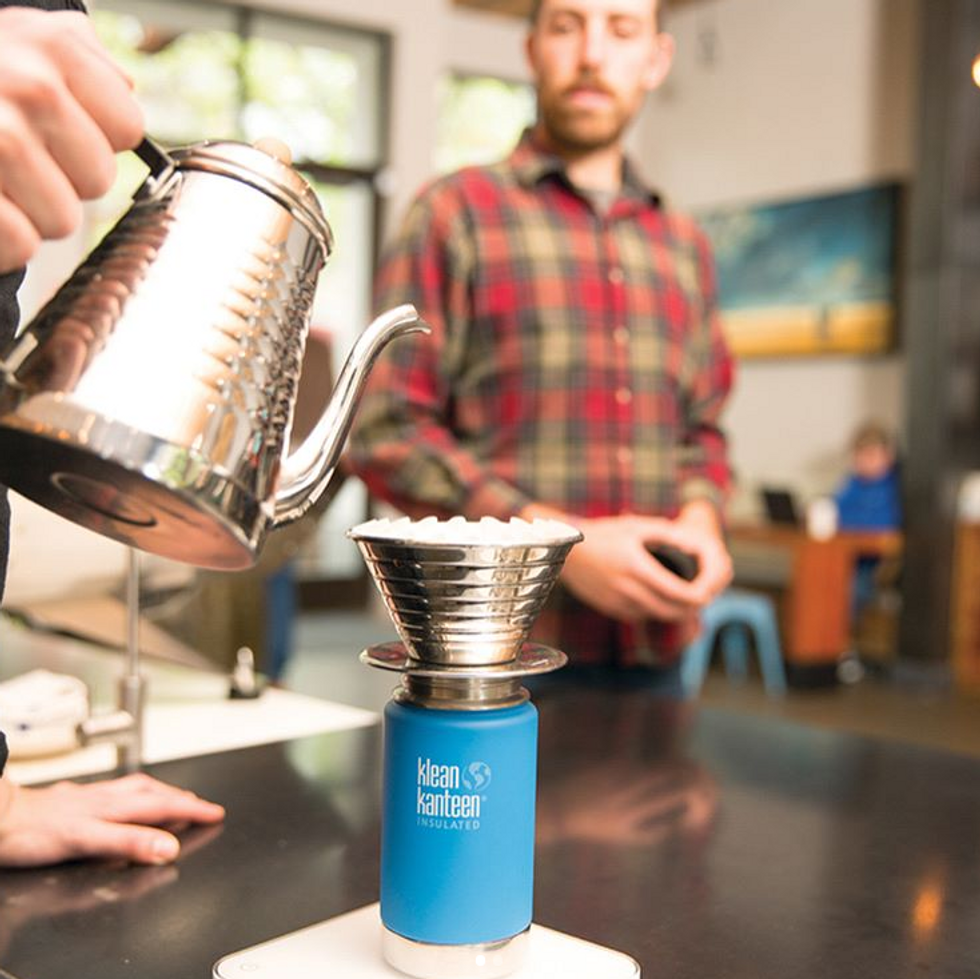 The best new travel bottles and mugs for when you're on-the-go
Whether you're trying to keep your beverage hot or iced cold, these travel containers do the trick.
Get to work or the gym happier (and more sustainably) with these travel bottles and mugs designed to make your busy life a little less stressful. Not only do travel cups help us cut down on paper and plastic, but they will also help you save money. Purchasing even one cup of coffee or plastic water bottle a day can add up to thousands of dollars per year. Adding a travel mug or bottle into your daily routine will also shorten your commute time and ensure that you're keeping hydrated throughout the day.
Not all travel cups are made equally, however, and a leaky cap or poorly insulated mug can easily cause more harm than good. Our best picks are based on quality of materials, convenience (how easy is it to fill up and clean?), practicality (can you sip from it without getting down your shirt? Put it in your bag without spilling?), and insulation. In compiling the best travel bottles and mugs, we took everything into consideration, so you don't have to.
Best travel bottles
Most mugs can be used for hot or cold beverages, but if you're looking for a travel bottle that's best for water or iced coffee or tea, there are a few cold-specific considerations to keep in mind. Look for bottles that are sweat-proof, have a narrow cap you can take bigger sips from (like a sports cap), and which are versatile enough to move seamlessly from the office to the gym.
BEST OVERALL: Klean Kanteen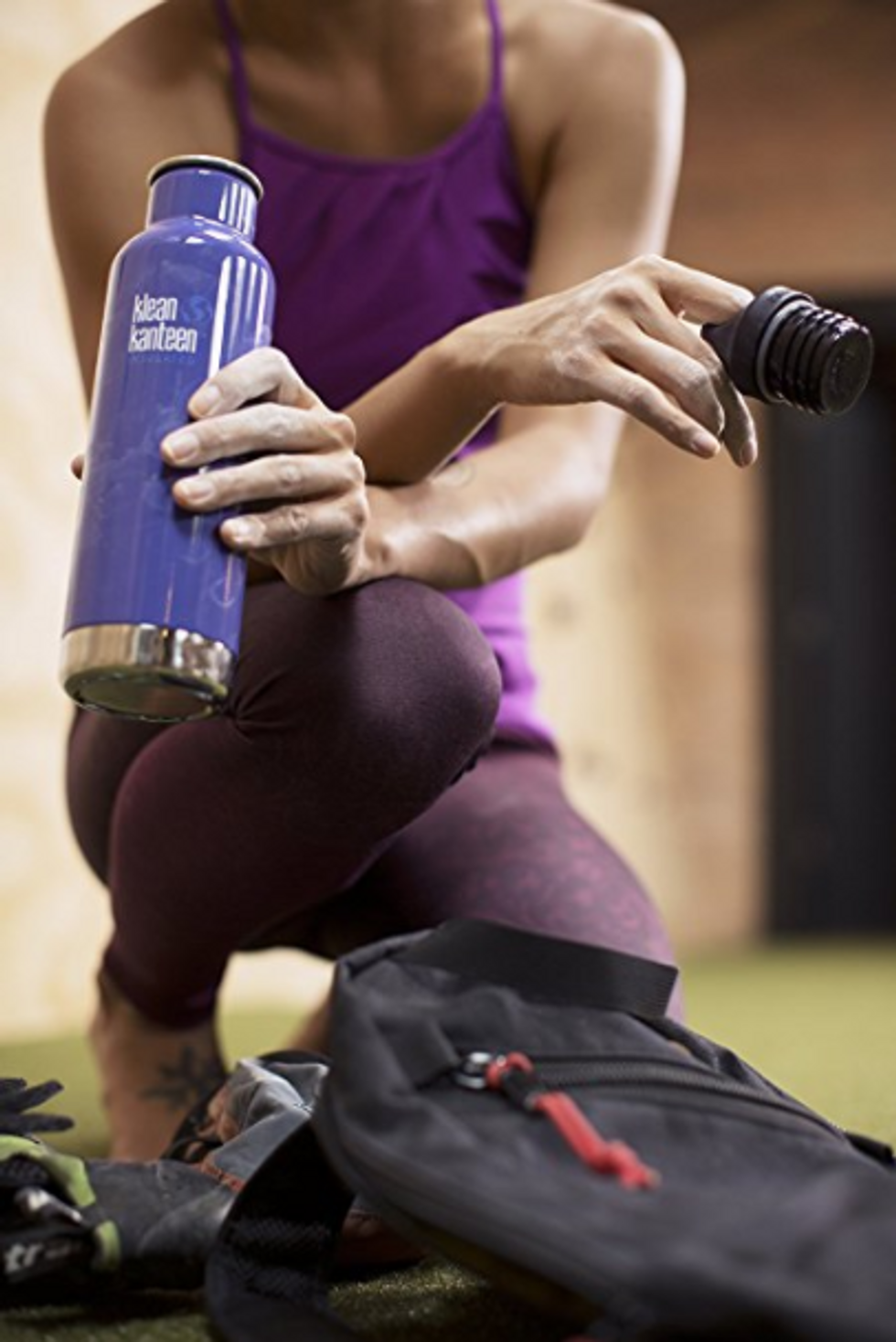 Klean Kanteen's double wall vacuum insulated stainless steel bottle is hard to argue with. Yes, it may be on the pricier side, but it will keep your drinks iced for up to 50 hours, pours easily, and accommodates various lids including a leak resistant sport cap (recommended). Besides its technical virtues, this bottle also comes in pleasing colors. Beer lovers should check out Klean Kanteen's insulated growler for some after-work fun.

$30.95 for 20 oz.
BEST FOR ACTIVITY: Takeya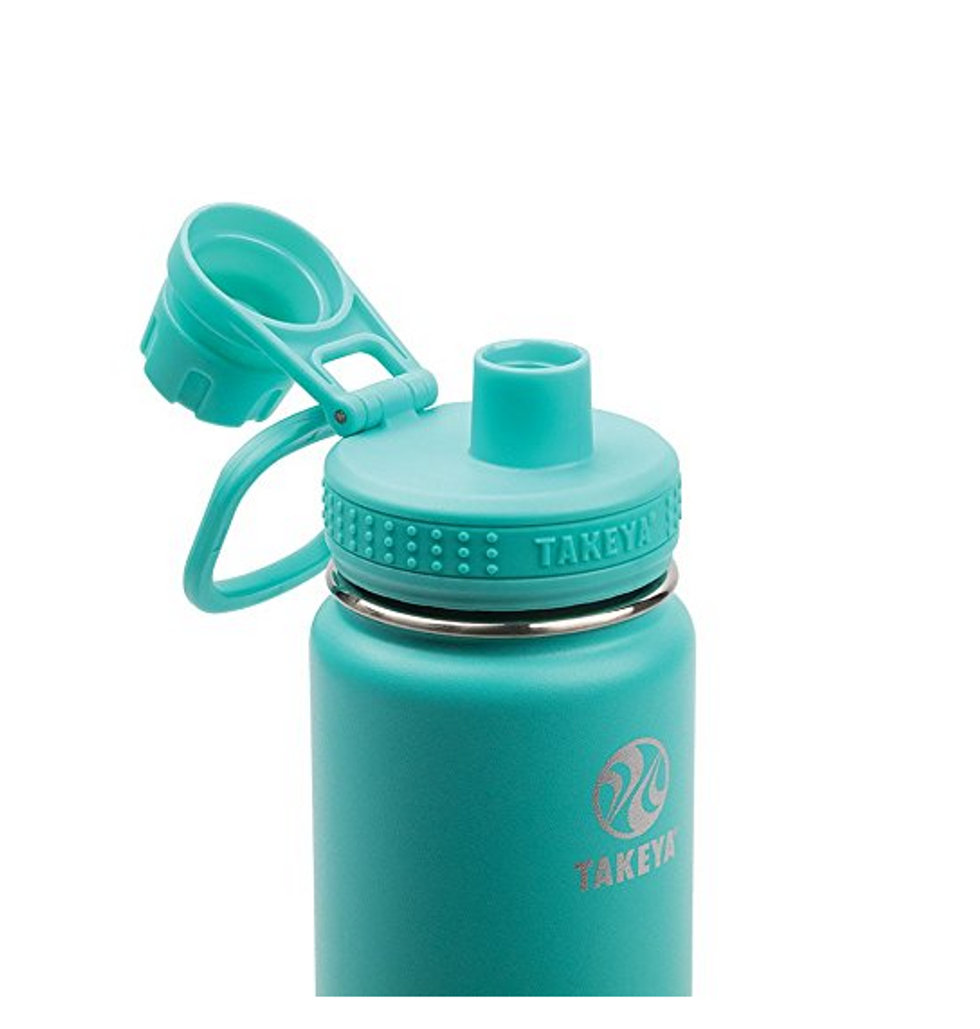 Takeya's insulated stainless steel bottle not only keeps drinks iced for 24 hours, but it also has a narrow-mouthed spout lid and sweat-free silicone grip, which make this the ideal water bottle to transition from work to the gym; this bottle won't slip from sweaty hands! The design is nice, too, and you can hold it from a handle or clip it to your bag.

$21.95 for 18 oz.
BEST FOR TRAVEL: Lifefactory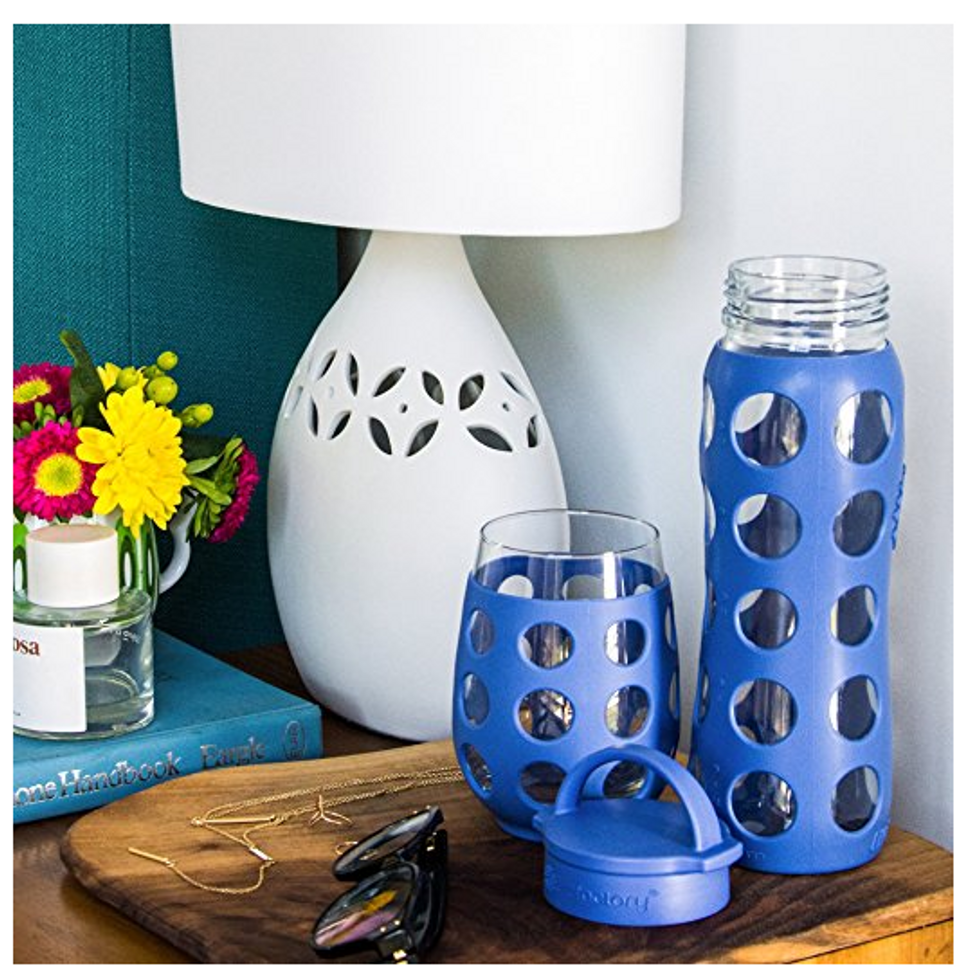 If you're looking for a water bottle to take with you on vacations or plane rides, Lifefactory's leak-proof silicone water bottle is a great choice. Its original silicone grip design prevents breakage and can take some wear and tear, and a convenient hourglass shape allows for easy drinking without dropping when you're really on the go.

$18.99 for 16 oz.
Best travel mugs
For hot beverage travel mugs, consider whether you can sip without scalding your mouth, how long your beverage will stay hot (look for double-insulated walls), and whether you'll want to fill up your mug with already brewed coffee or tea or use your mug as a French press or tea filter for a more gourmet morning treat. Don't want to make your own morning brew? Coffee shops and chains like Starbucks offer discounts to customers who provide their own drinking vessels.
BEST OVERALL: Zojirushi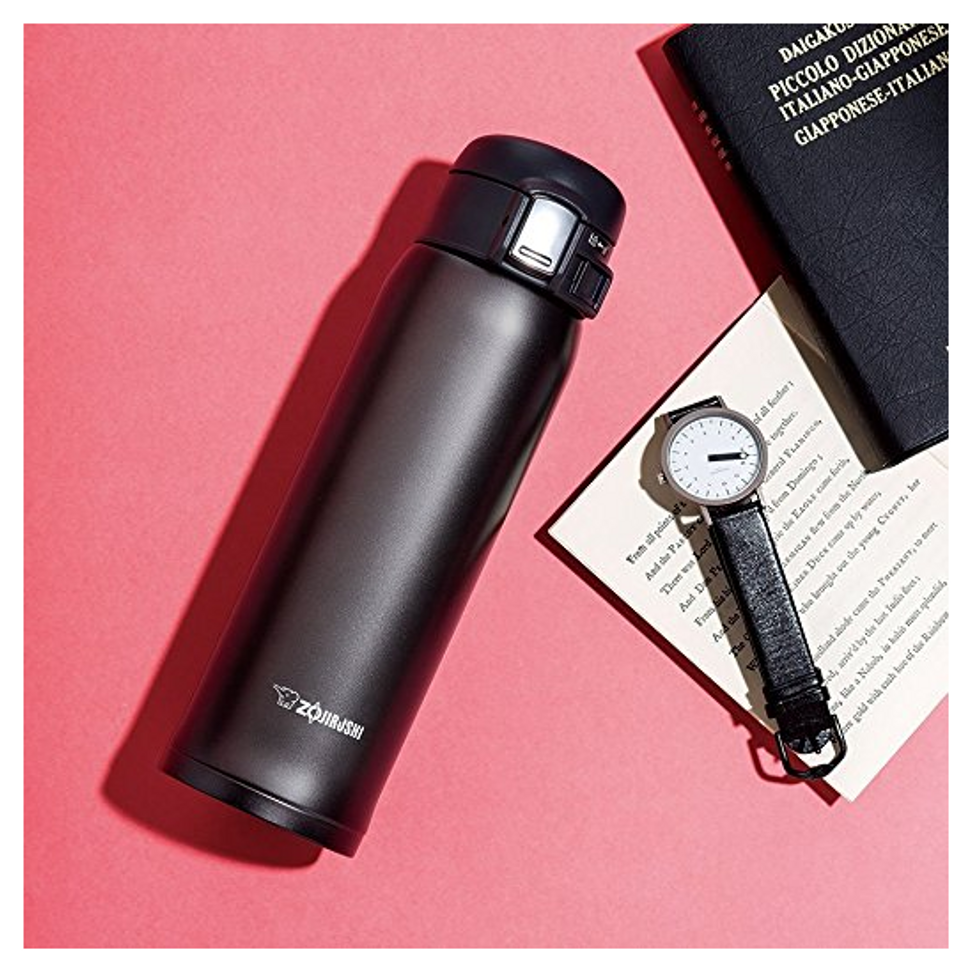 Zojirushi's stainless steel mug is a slim, lightweight mug that is not only sleek looking, but also easy to travel with. This mug will keep your coffee (scathingly) hot for hours, thanks to its double wall insulation and a very effective tight-fitting lid. The lid also has a lock to prevent all spillage and does not need to screw-off off for you to take a sip. One downside: Zojirushi's mugs are not dishwasher safe, though easy to take apart and clean.
$26.99 for 16 oz.
BEST VALUE: OXO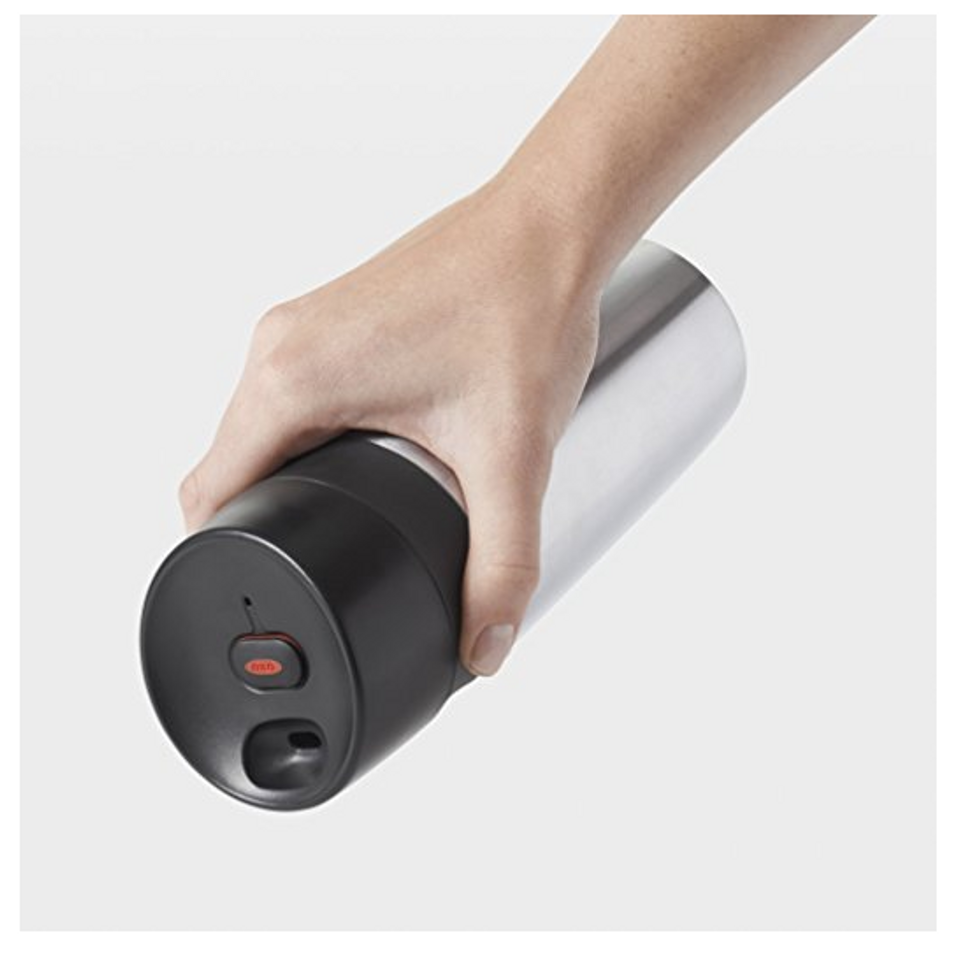 OXO's double wall travel mug is one of the most popular on the market, and it's easy to see why. This is a reasonably priced no-nonsense mug that offers a comfortable grip, three layers of silicone insulation to prevent spillage, and a lid that is relatively easy to sip from when you're on the go. With two colors to choose from, silver or graphite, this is not the most stylish mug, but it will get the job done, and done right.
$21.95 for 18 oz.
BEST CUSTOM BREW: Kophipress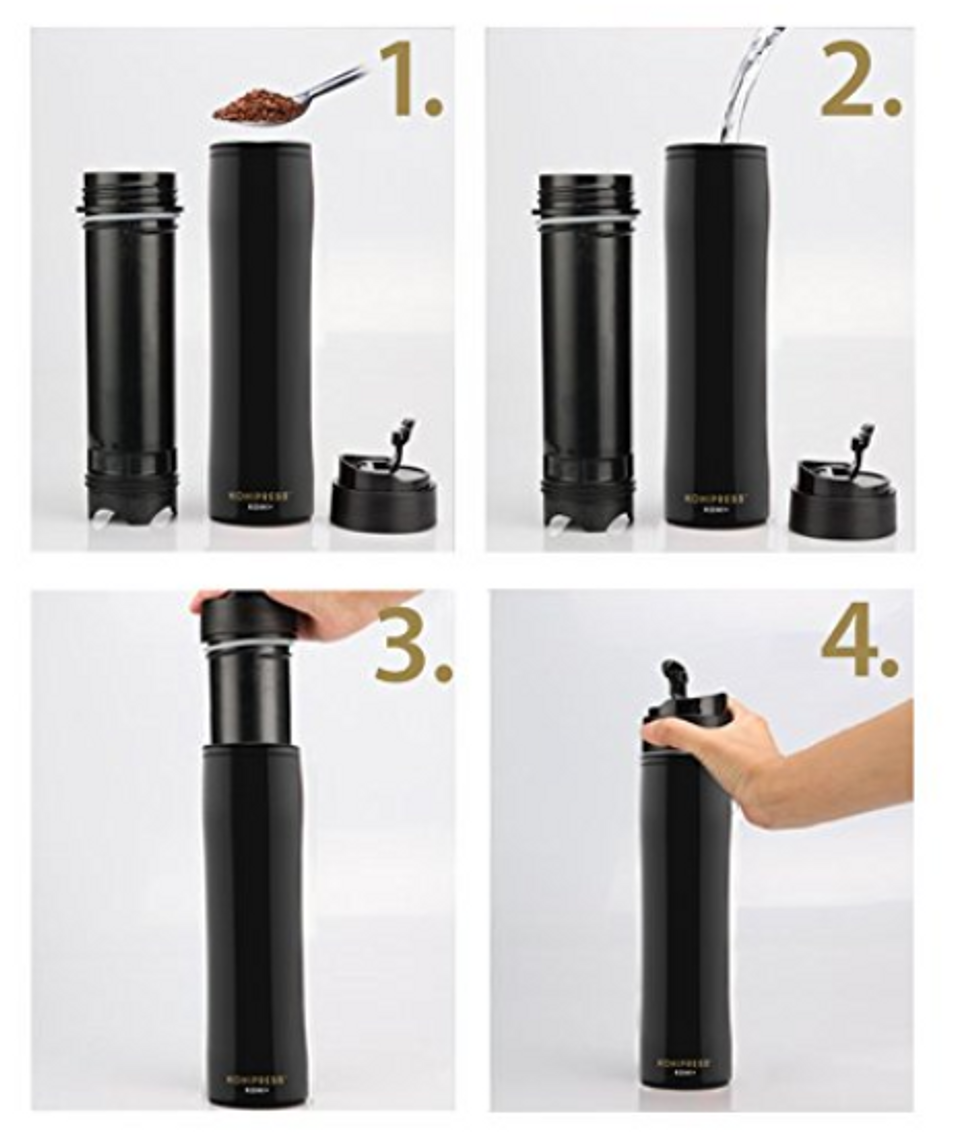 Kophipress's portable French press is an all-in-one coffee brewer and insulated travel mug, which also happens to work just fine with loose leaf tea. Whatever your morning preference, thanks to a lock mechanism, coffee grinds and tea leaves will not get in the way of you sipping while your drink is still brewing. The stainless-steel coffee filter is easy to remove and clean, but because of the extra equipment, this mug fits less liquid.
$29.99 for 12 oz.
For very little effort and under $30 you could make a significant change in your daily life, from saving time to saving money--and see the results immediately. Whichever travel cup you choose, the benefits largely outweigh the relatively low cost. According to some, the right travel mug might even change your life.