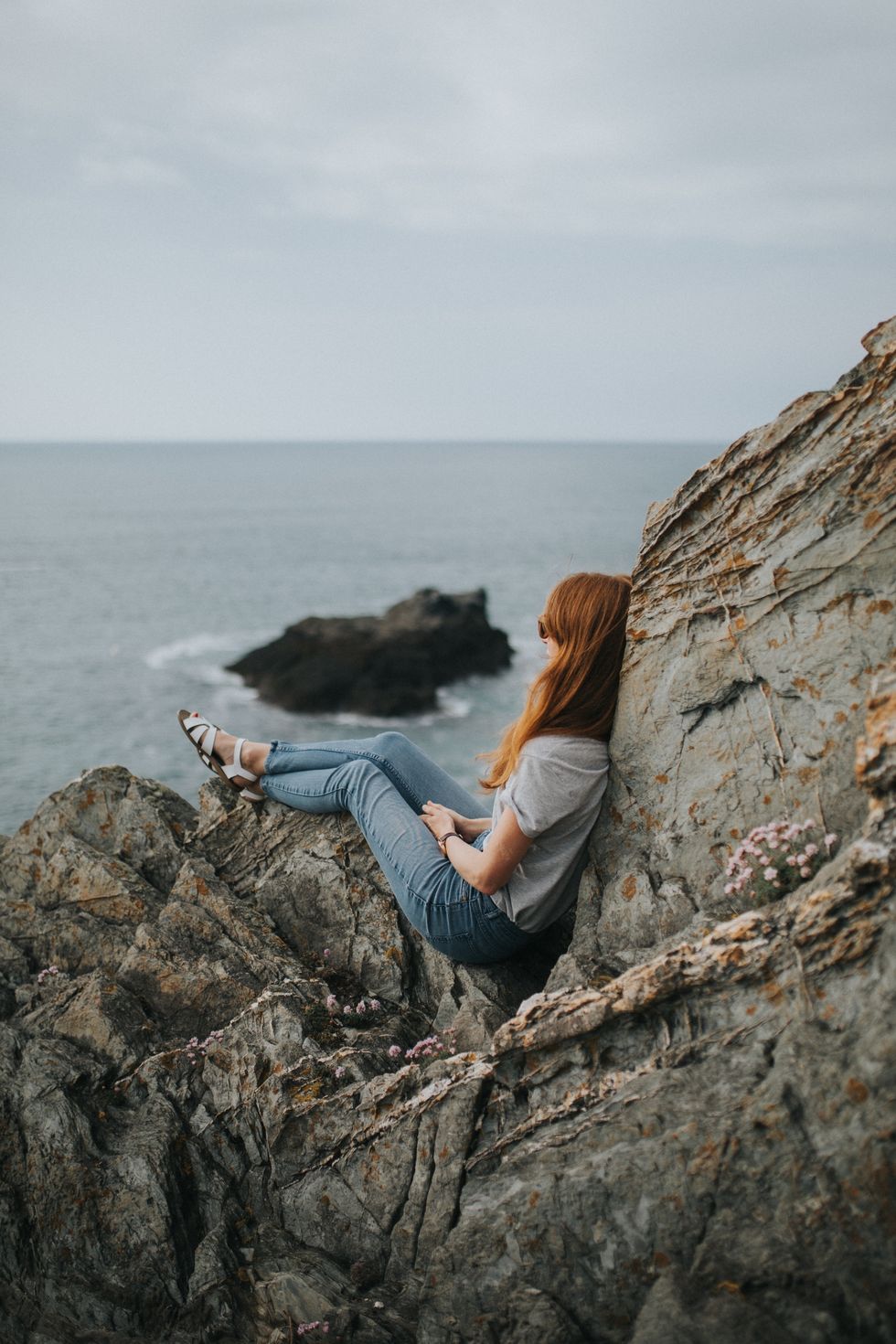 Stylish Summer Sandals That Won't Kill Your Feet
You can look good, AND feel good this summer
Podiastrists really want us to stop wearing flip flops. Like, yesterday.
"We all know that they're really bad for your feet, especially for women," New York City-based podiatrist and board-certified foot surgeon, Dr. Jacqueline Sutera, told Travel + Leisure. "Little girls can kind of get away with [wearing thin sandals] for a while. It doesn't start to catch up with you until later on in life, but I have 20- and 30-year-olds walking around in them all summer and they wonder why their feet hurt in August. It's not good."
Here's what those of us who are not little girls should look for:
1. Supportive sole
You want a molded foot bed, ideally one with arch support, and a little heel can be a good thing, since an entirely flat shoe ain't ideal.
"Wedges are great because there's a little heel height so they're kind of dressy and the surface area that your body weight gets distributed across is a lot greater than a typical high-heel sandal. It has that chunky heel, so it's also a little bit steadier," Sutera said.
2. Thick straps
Anyone who has ever experienced cramping in their feet after a long day wearing a thong-style sandal knows the pain of an open-style. When your toes have to constantly grip the sandal, it can cause strain on the baby muscles in your feet and exacerbate common issues like bunions and hammer toes.
3. A back
A shoe with a back or an ankle strap is ideal. Think of it as the the most important strap; it keeps your foot locked and loaded for gallivanting warm weather adventures.
We rounded up eight options that fit the bill.
The Classic: Birkenstock, from $90
The German company practically invented comfort, and their sandals have gone from ugly hippie eyesore to gilded glam sandal- to-the-stars and back again. We're fans of the classic 'Arizona' style in a dressed-up colorway like rose gold. But whether you love 'em or loathe 'em, there's no debating their comfort, and podiatrists give their stamp of approval.
The upper strap on this sandal wraps securely around the top of your foot to help hold it in place. These expertly made all-leather sandals also feature a molded arch. We can imagine wearing these versatile, chic sandals to visit Roman ruins in the morning and then to sip an Aperol spritz at sundown.
For Revivalists: Tevas, from $40
We're pretty stoked about the return of Tevas. Like Birkenstocks, you can choose from fashion-forward flatforms and wedges or kick it old school with a ready-for-river-rafting print vibe.
Our feet sigh with relief just looking at these sandals. The molded footbed means they're crazy comfortable and supportive, but the leather upper means they can be dressed up or down.
These sandals are surprisingly supportive for shoes so shockingly cheap. The micro suede-like footbed is super-soft and cushiony, while the straps keep your feet exactly where they should be. As one reviewer raved: "Even my husband said, 'Those are really cute,' and ladies, we all know something's gotta be pretty spectacular to get a compliment on your shoes from your husband of nearly 20 years."
When You Want Something Sleek But Don't Want to Spend a Fortune: Cole Haan 'Anica' Thong Sandal, $130
There's something to be said for a brand you can trust. Cole Haan has a company commitment to craftsmanship and comfort; on this sleek sandal, the ever-so-slightly stacked heel offers more comfort than one that's flat as a copper penny.
We love the Candie's-like 70s vibe of these light-as-air wedges from Korkease. Wear them with a maxi dress when you're craving extra height without crippling pain.
We swooned as soon as we saw this chic pair of sandals from Kenneth Cole's collection of comfort shoes. But you would never know from looking at them that these glamour pusses offer pillow-life cushion in the sole or killer arch support. Nope, all you see is a Cinderella-worthy shoe. (For informal times, this brand also offers a classic flat sandal we love.)
Because you know what? There's nothing less attractive than a woman hobbling down the street in a great dress wearing shoes that require teeny-tiny steps. This summer, you want to kick up your heels, not kick 'em off.