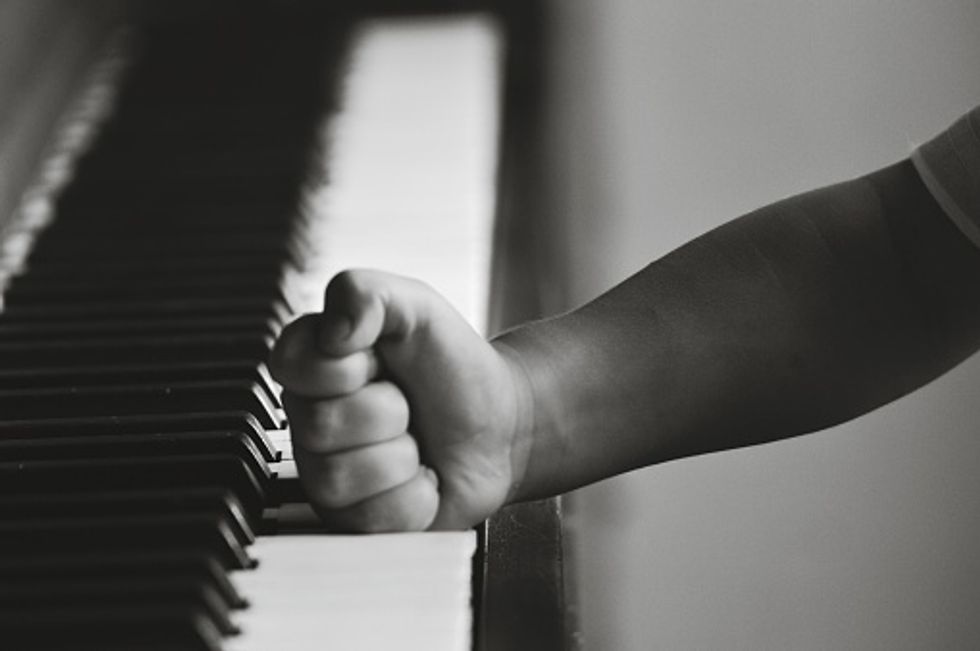 Best Starter Keyboard For People Looking to Go Pro
If you're seriously thinking about picking up a musical instrument, you can't go wrong with a piano. And if you're not ready to commit to a Steinway concert grand, it's best to start with an electric keyboard. While not as transportable as say, a guitar or flute, the keyboard has special features that other instruments do not. For example, a keyboard does not have to be tuned and has very little maintenance. You just turn it on and go.

When looking for a keyboard, you'll need to consider a few key things depending on how serious you are. For the typical adult, it's a good idea to seek out a keyboard with 88 keys. The size will be worth it to you down the line. If you're a true beginner, the music you play will most likely not utilize all of these keys, but as you become more advanced, you will need the range to play a lot of classical music.
A note about the keys -- it's ideal to have something either semi-weighted or fully-weighted, as those will be most like the keys on a real piano. Many starter keyboards have keys that may as well be computer keyboard keys and have an equal sound no matter how quickly or slowly you press down. On a real piano, the sound is graded with the speed and force of your pressure.
To get all of these attributes for a reasonable price, we recommend going Yamaha. Yamaha started when Torakusu Yamaha built his first reed organ in 1887. In 1900, he was producing upright pianos and started the Yamaha Music School in 1954. From there, the Yamaha Motor Company was born, which took on (surprisingly!) both sports equipment production and musical instruments. The company's gleaned enormous respect in the music world and continues to be a top producer to this day. The Yamaha YPG-535 is a portable 88-key grand keyboard that's easy to use, has USB connectivity, and a lyric, chord and notation display. This is music, modernized.
Among the other sweet features, Yamaha can teach you with its Education Suite. Waiting mode waits until you find the correct note before moving along the playback of a song. Lesson Grading, Repeat and Learn, and the Chord Dictionary are all built-in ways to keep up your skills. You can also experiment with hundreds of voices and a dozen drum kits. Add-ons include headphones, a sustain pedal, a bench and adapter. Currently listed at $799.00, it may seem steep, but the price is worth the features and quality of the product. We think you'll love this keyboard, and it'll be a great way to kick off your journey to Carnegie Hall.