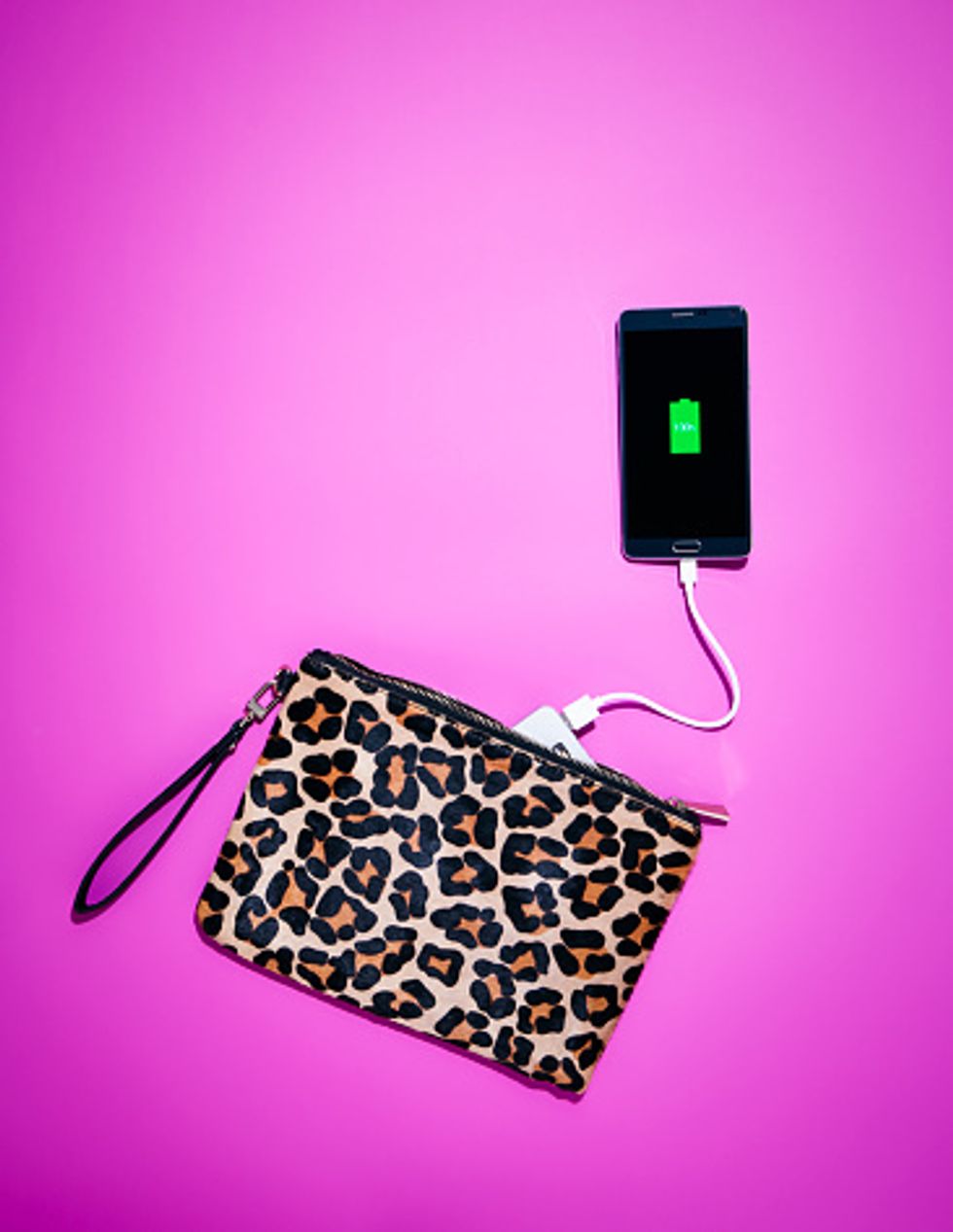 Best Spare Power Source For Your Smartphone
'Tis the season for road tripping, which means you'll probably be loading your cars with towels, umbrellas, extra sweaters, and of course, electronics. When you're traveling, it's important to pack only the essentials and to know that you might not have access to outlets to charge your devices. But have no fear, the Anker Powercore mini will come to your rescue.
This portable smartphone battery charger is only the size of a tube of lipstick, so perfect for your tote or pocket. In only 2 hours, it charges an iPhone 6 to full power. The battery indicates via colored LED lights when it needs to be charged, so you'll always be prepared.
When you're on a road trip, stuck in traffic, or wandering around lost somewhere, it gives peace of mind to know that you'll have enough charge in your phone just in case an emergency arises (or you need to get to the next level of Angry Birds).
Another great quality of this device is that it's safe -- it's made with panasonic cells and intelligent microchips that won't short or cause you or your devices any damage. Anker also throws in a USB cable, a travel pouch and welcome guide, and their customer service team is attentive and available if you ever have a problem (plus, they boast an 18-month warranty),
Other portable chargers are not as "portable" as they claim to be, but the Anker Powercore mini is lightweight and easy to drop in your bag without adding extra bulk.
Also, the charger is under $15. For such a modern-day essential, we think it's a steal.