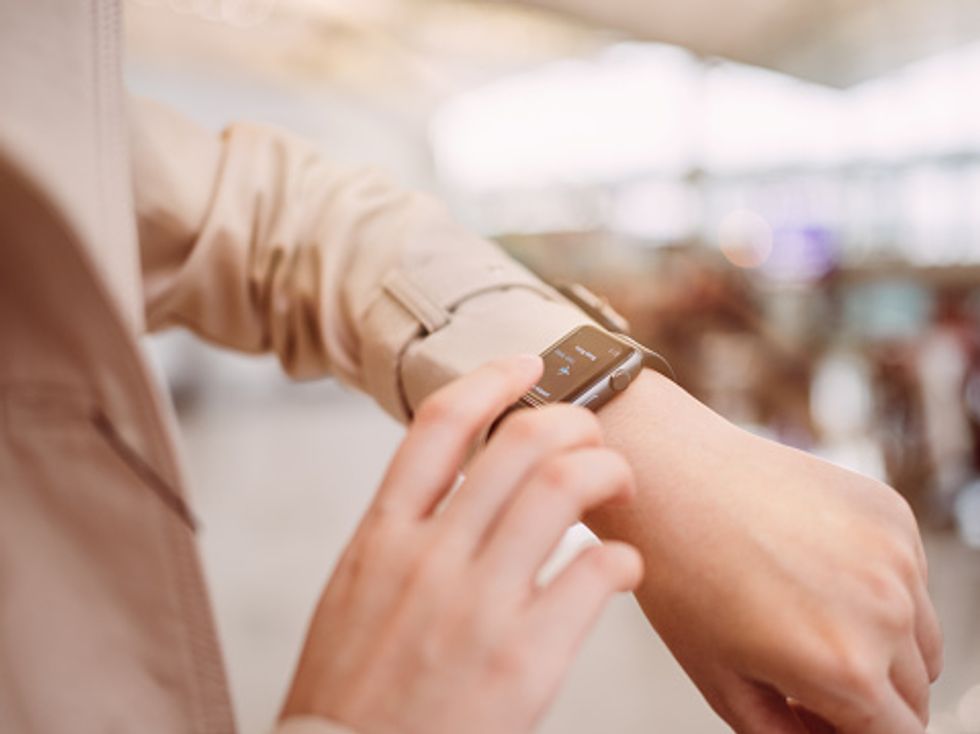 Best Smartwatches Under $200
Smartwatches are the newest tech toy. You can be more productive and active with one. With a simple glance at your wrist, you can check the time, your steps, and even your emails and texts. And smartwatches are improving all the time. The latest Apple Watch is even waterproof.

However, you have to be willing to shell out anywhere from $300 to $500 for a high-end smartwatch. That's almost as much as an average smartphone. Looking for functionality without breaking the bank? Here are a few more affordable tech options for you.
1. Fitbit Blaze
The Fitbit Blaze ($149) is a fully-fledged smartwatch created by the household fitness tracker brand. The Blaze will track your activity, workouts and sleep. It also has a built-in heart rate monitor. It will give you notifications from your phone and lets you control your music. With Fitstar, you can begin a workout on your watch and receive step-by-step instructions on your wrist. Also, the battery is reported to last up to five days. This smartwatch is perfect for the fitness guru who wants to stay connected on the go.
2. Alcatel One Touch
The Alcatel One Touch ($99) is a sleek watch with a round screen. It has all the function you would expect from any other smartwatch. Track your steps, calories, sleep and heart rate. You can receive phone notifications, control music playback and even hit the shutter on your phone's camera. This watch can handle a little water and sand, making it the perfect companion for a day at the beach. Another useful feature is that you can plug the watch directly into any USB port to charge. You don't need to keep track of an extra cable. If you want the functionalities of a smartwatch without giving up the classic round watch feel, this is for you.
3. Garmin Vivoactive
The Garmin Vivoactive ($149) has one of the longest-lasting batteries in the smartwatch market. On a single charge, the watch can last up to three weeks in its watch or activity mode. It has all the basic features you would expect, but it also has its own built-in GPS. So you can leave you phone at home when you go for a run and still be able to track your distance. Unlike many smartwatches, you can safely swim while wearing this one. Unfortunately, the model with a heart rate monitor is out of the $200 budget. But if you can live without it, this watch offers essentially all the same features as any of the higher-tier smartwatches without the hefty price.
4. Pebble 2
The Pebble 2 ($99 - $128) is the long-awaited sequel to its first smartwatch. Fitbit recently bought out Pebble, but it was still the first-ever smartwatch producer. Hardware production has been shut down under Fitbit's control. However, you can still purchase Pebble's latest watch and enjoy all of its great features. Its battery lasts up to 7 days on a full charge. It's water resistant up to 30 meters and has a heart rate sensor. The watch also has a built-in microphone for quick notes and voice replies to text messages. The only drawback is that the display is only black-and-white, which is why the battery can last up to a full week. The Pebble 2 is probably the best bargain smartwatch out there.
5. Fossil Q Hybrid
The Fossil Q Hybrid ($175 - $195) isn't your typical smartwatch. You can still track your steps and sleep and receive phone notifications, but the display is a traditional analog watch. When you receive a notification, the watch will vibrate. You can personalize notifications by setting which number the watch hands will point to when someone specific calls you. The best part is that you can always tell the time and you don't have to shake your wrist to activate the screen. This watch is great if you want some basic smartwatch functionality without losing the classic analog look.