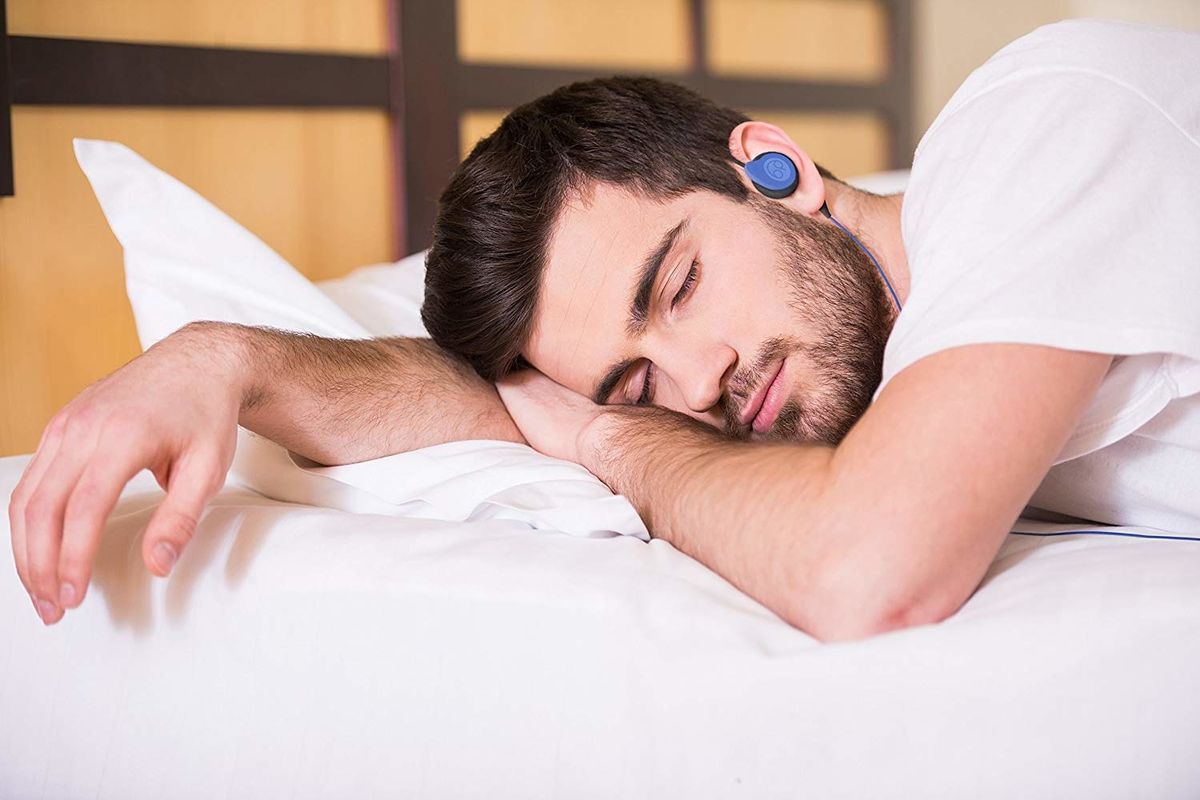 Sleep Soundly: The Best Headphones for Quality Sleep
Designed with comfort in mind.
Sleep soundly (with a little sound) wearing headphones created with bedtime in mind. Regular headphones and earbuds may be fine for the rest of the day, but when your head hits the pillow, comfort is top of mind. These five sleep headphones are designed for staying put and pain-free, and (almost as) soothing as a warm blanket.
AcousticSheep SleepPhones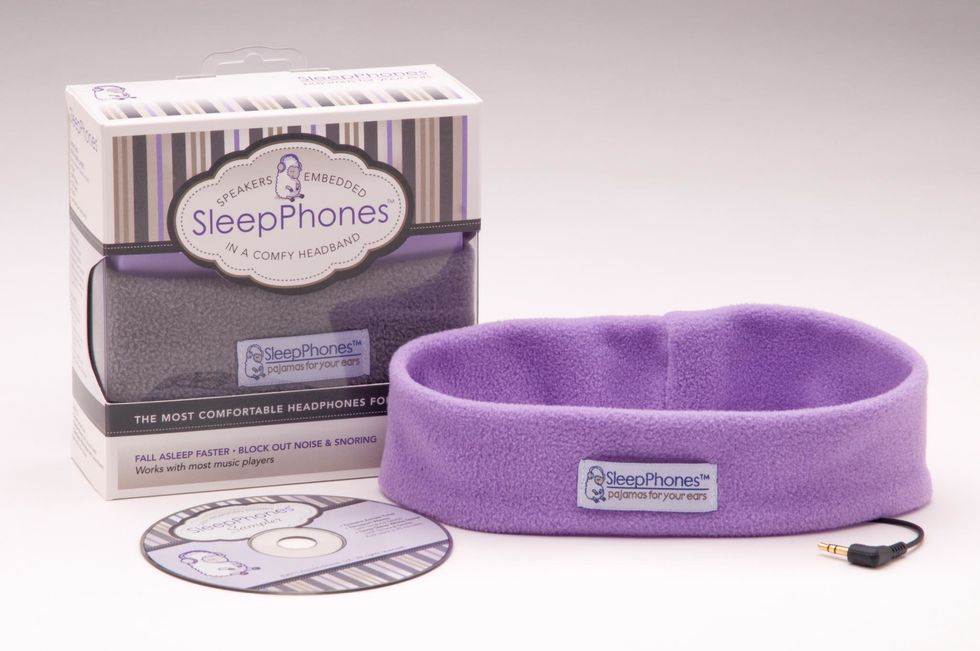 AcousticSheep SleepPhones Via womensholisticlifestyle.com
Super soft, fully padded, and perfect for putting on before napping or a good night's sleep, AcousticSheep SleepPhones are a favorite for people who like to hit the sack with a set of speakers. The headband is lightweight with removable speakers that slide right into the band – no worries about irritating earbuds causing discomfort. Washable and available with or without wires, Acoustic Sheep SleepPhones are a nighttime speaker-wearer's dream come true!

Cost: Price varies, see order page for details
Bedphones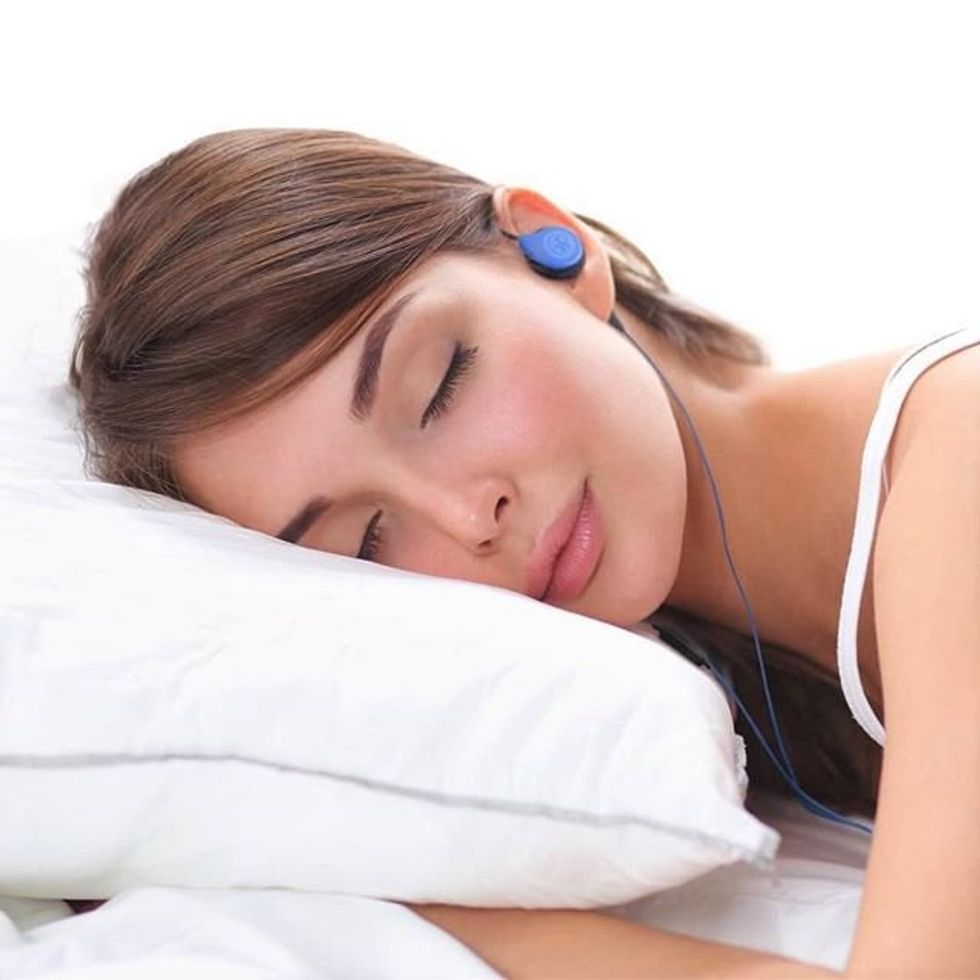 BedphonesVia twitter.com
One of the biggest complaints folks have about wearing headphones or earphones to bed is the protrusion and discomfort that comes from sleeping on their side.Bedphones puts that problem in the past with their thin, flat earpieces with memory-wire earhooks that are adjustable and bedtime-comfy. Choose from wired or wireless, and the on-ear design means nothing goes inside the ear, so you'll sleep soundly all night. Billed "The World's Smallest On-Ear Headphones," Bedphones will be nearly undetectable.

Cost: Wired - $59.95; Wireless - $99.95
CozyPhones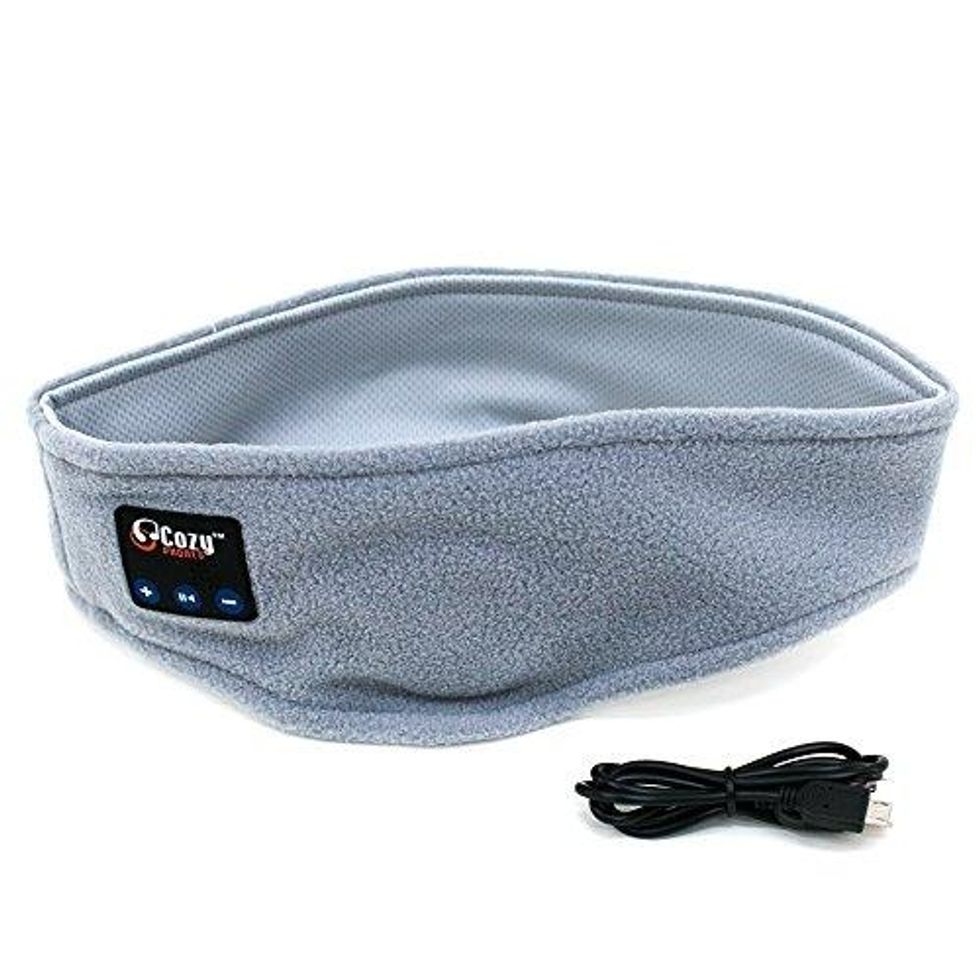 CozyPhonesVia cozyphones.com
New from CozyPhones, the Wireless Contour Series Sleep Headphones are designed with coziness and quality in mind. The mesh lining is soft on the skin, the band stays in place from dusk 'till dawn, and the super-slim speakers are kept snug to the head thanks to the contoured shape of the plush headband. There is a USB cord that can be removed at nighttime, but if you leave it put, it won't get tangled even if you toss and turn.
Cost: $29.99
Mountains Sleep Headphones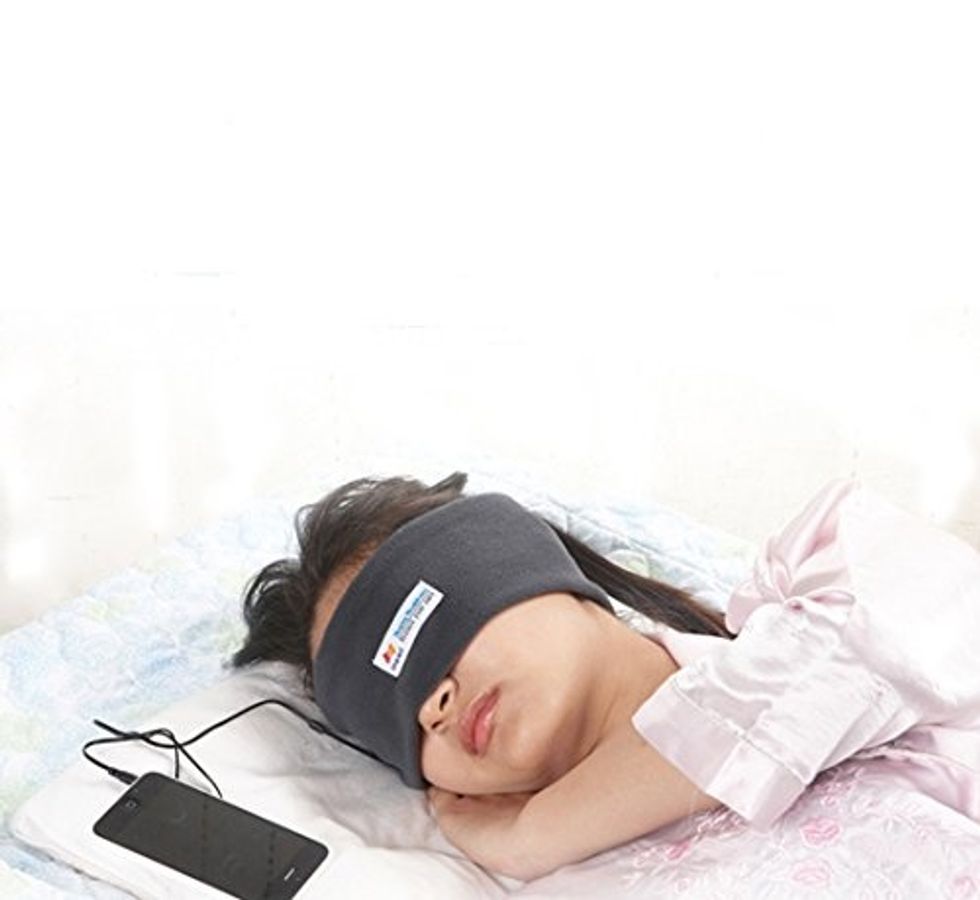 Mountains Sleep Headphones Via earbudsshop.com
Lycra keeps the headband in place as you sleep with Mountains Sleep Headphones comfortably with the speakers built right in. The breathable and lightweight fabric won't feel restricting as you catch some zzzs, and there is even an eye mask to block out light as you let in sound. The headband can be detached from the speakers for washing and the cord won't bunch up or knot as you nod off.
Cost: $12.99
Maxrock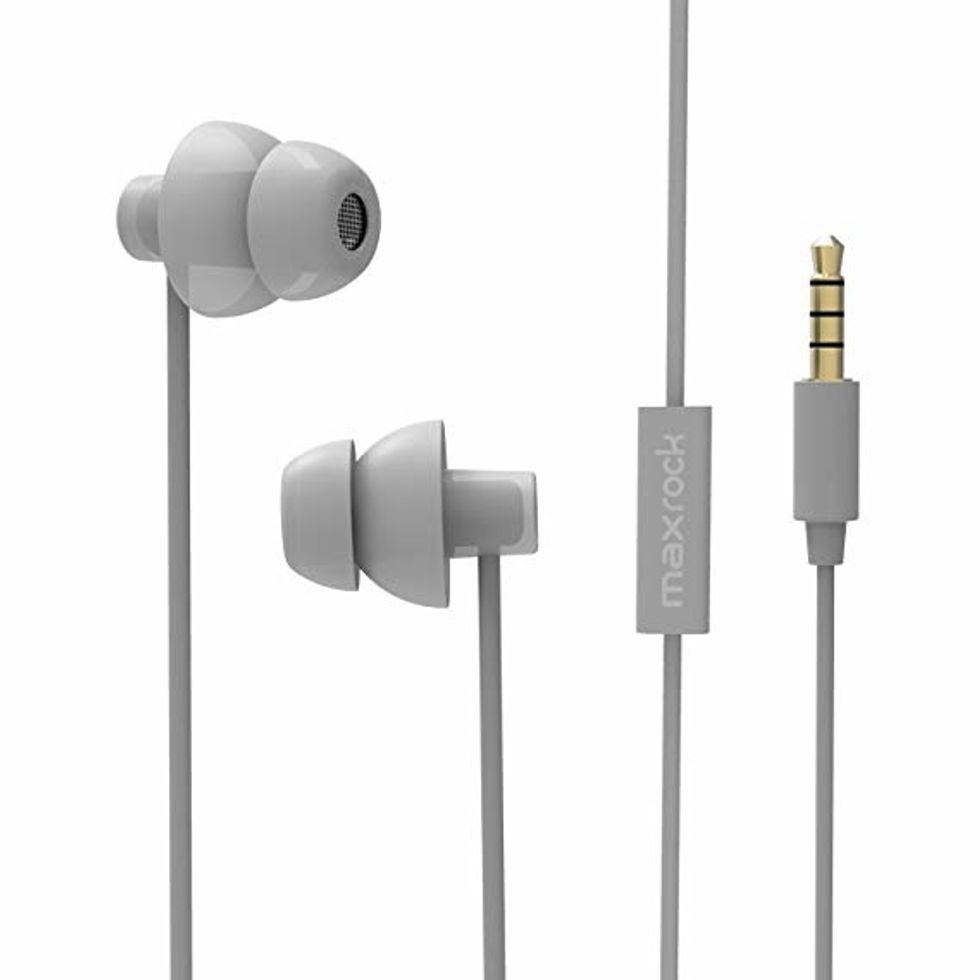 MaxrockVia amazon.com
Soft silicone earplug earbuds are great for all-night wear thanks to their comfort and "ErgoFit" in-ear design that makes every pair of Maxrock feel like they were custom-made for the wearer. Designed with a double layer earbud, they will stay in place while sleeping on your side and won't cause pain or pressure throughout the night. They also have a mic built into the wire for late night phone calls or long-distance lullabies.

Cost: $13.99
Sleep headphones are now as comfy as snuggling with a Teddy bear. Have a favorite pair you wear to bed? Let us know…we're all ears!