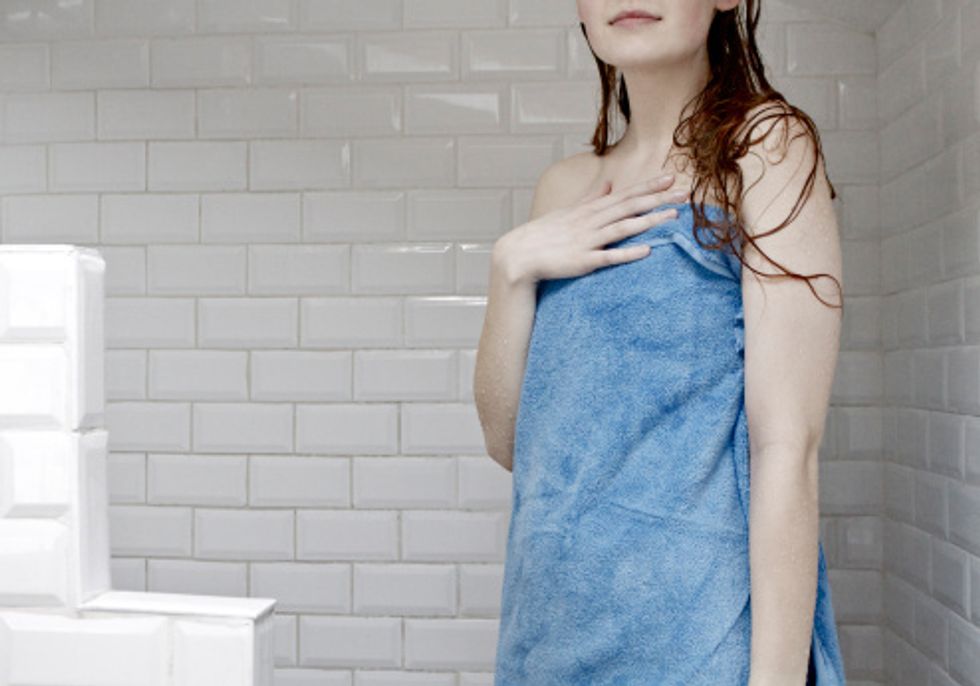 You've Never Seen a Shower Caddy Like This Before
College kids, listen up. Whether you're a shower or a bath person, or have your own bathroom or a common bathroom, there are a few things you're going to need to ensure your experience is squeaky clean. When it comes to shower caddies, we like ones that are designed cleverly to hold all of your bathing essentials. That's why we love Shower Squids.

Okay, we know it sounds a little weird, but these are not actual squids. They look like squids though. Why? Well, each tentacle is perfect for holding all of your shampoos, conditioners, body washes and soaps. Here's how it works.
Attach the squid via the attachment loop to your shower's nozzle. Then, it's like decorating a Christmas tree. The 8 extra-grippy tentacles are size-adjustable and wrap around your bottles for easy dispensing. You can dispense everything you need without taking the bottles out of their fitted loops. The shower squid holds the bottles face down, so gravity is your friend. This way, you'll never lose a drop.
Traditional shower caddies get wet, slimy, and take up a lot of room on the shower floor. We love this one because it hangs up conveniently and is made of natural latex for easy drying. Check out a video of how it works, here.
Whatever your bathroom situation, we recommend these $36 shower squids to anyone who's serious about getting the best bathe for their buck. Uncommon Goods is the keeper of this adorable (and useful) college essential. Happy bathing!