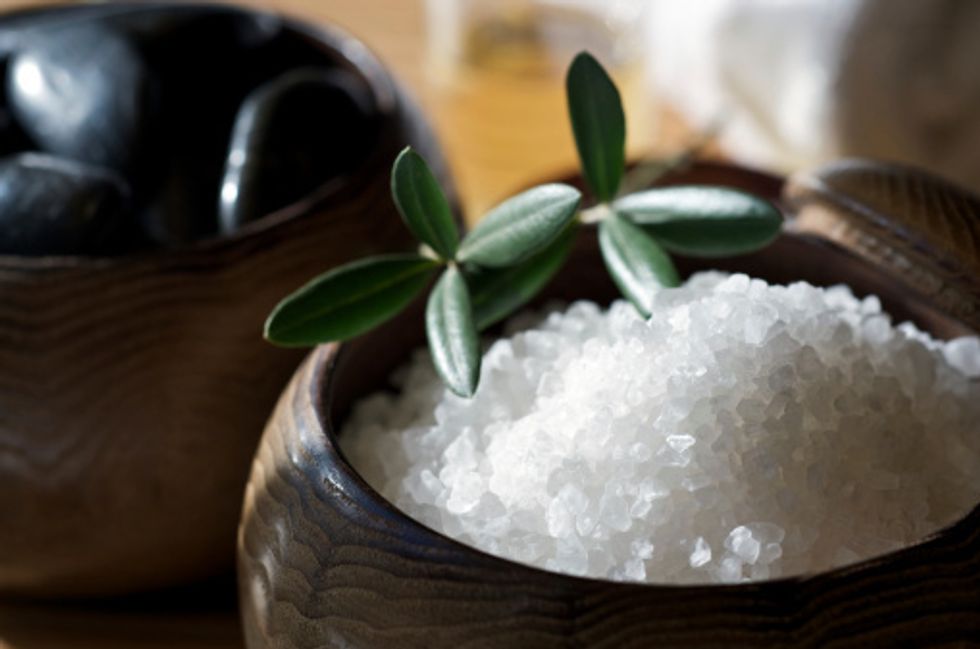 Bring the Spa Home With the Best Exfoliating Salt Scrub
About a month ago, I went to get a massage at a spa. While I came away in total post-massage bliss, the most memorable part of my trip was not the massage, but the luxurious salt scrub in the spa bathroom. Little apple-green crystals shimmered in a wooden bowl, inviting me to scoop some out to try. After a vigorous rub, my hands were the smoothest they've been since...maybe birth? I picked up a tub of the stuff at the spa store.

It was called "Sun Coast Salts" in a delightfully refreshing Cucumber Melon scent. It's made out of salt, soybean oil, natural extracts, vitamin E and colorant, and claims to be not only a great exfoliate, but also anti-microbial. (Being a germaphobe, that was a plus!) It's doctor tested and approved to last up to 12 hours.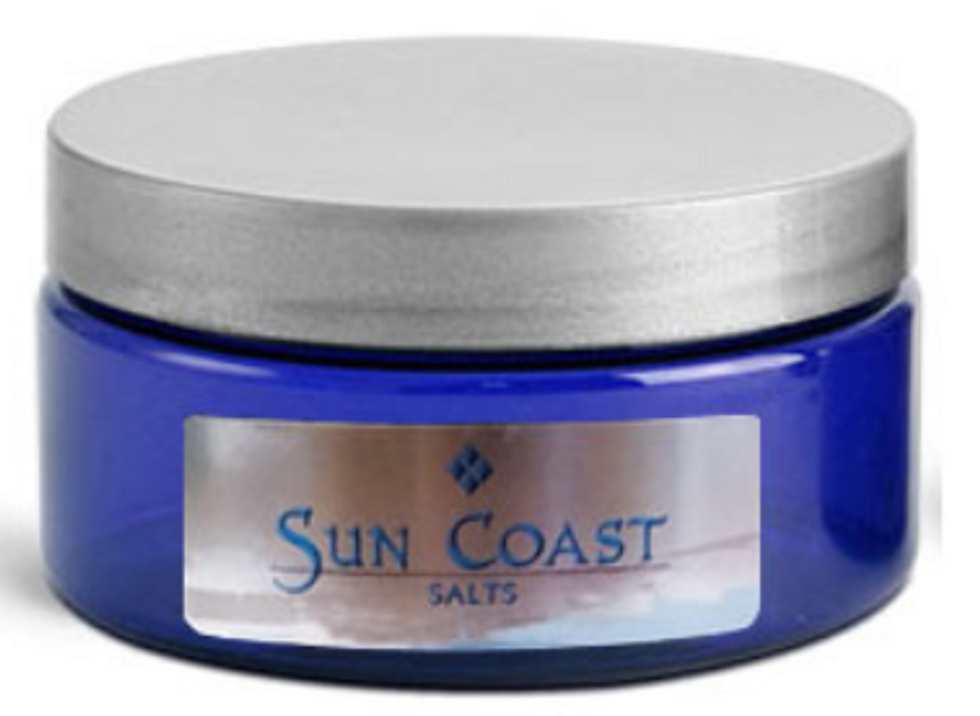 All you have to do it take a scoop of the salt out with the adorable wooden spoon and massage it in a circular motion over wet skin. I just used it on my hands, but you can also use it on other parts of the body that tend to be dry, like the elbows and knees. After you rinse your skin off and pat it dry, it will feel super soft and smooth. Your hands will also have a delicious smell all day.
You don't think you need a salt scrub until you try it. I've used a lot of lotions and such, but nothing quite gets to that level of softness like this scrub. It's under $30 and mine has already lasted close to three months, since I don't use it everyday. Life is stressful, so it helps to have a little moment of relief that both me and my skin can look forward to!