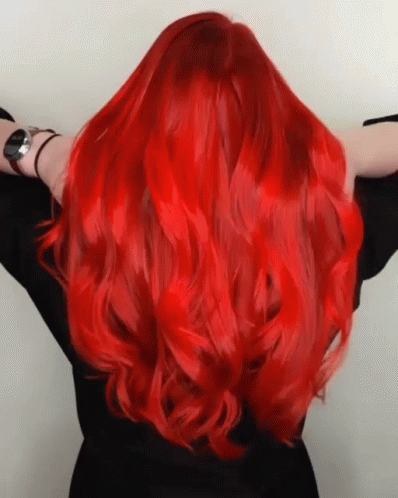 Dye Like a Demon: 5 Best Red Hair Dyes for Summer 2021
You can't keep your true identity a secret forever.
It is a proven scientific fact that every human dyes their hair red at least once in a fit of identity crisis–and to find out what their evil twin would look like.
At least, that's science according to Instagram. Now that summer 2021 is going to be spent with others, you can finally explore the deep recesses of your heart and the black sludge that seeps inside us all when someone hasn't complimented our hair in a long time.
check in on your friends with thick, lustrous hair. we haven't had hairstylists coo 'wow so much hair' to us in months and we're suffering

— rax 'preorder TACKY 💋' king (@rax 'preorder TACKY 💋' king) 1594993532.0
So, after you've given yourself questionable bangs in quarantine, why not make one more daring change? Whether you're so disillusioned with your own reflection that you swear that's a shadowy creature staring back at you or you just have 45 minutes to kill, red is the classic, go-to color for both fun style experiments and color-coding demons.

Why is red so wild, you ask? Linguist Anna R. Muradova writes that the color red has been associated with evil, seduction, and otherworldly powers throughout the history of many European cultures and languages. "Red is perceived by Breton speakers to be a 'bad' colour, like black...," she states. Meanwhile, throughout Irish folklore, "Red hair is a feature that points to the otherworld origin of a character."
Jacky Collis Harvey–author of the first book to trace the history of red hair, Red: A History of the Redhead, and a natural redhead herself (among those lucky 2% of the population)–has a more optimistic, chic way of putting it. "Red hair is liminal. For millennia—long before the Wildlings in Game of Thrones—it has symbolized the individualist, the outsider," Harvey writes.
So why not go red-wilding this summer? Dive into the darkest chambers of your mind and emerge as a fiery god/dess, your pastel mermaid self, or your inner demons incarnate. Whatever hidden identity you're trying to unleash, these are five of your best choices: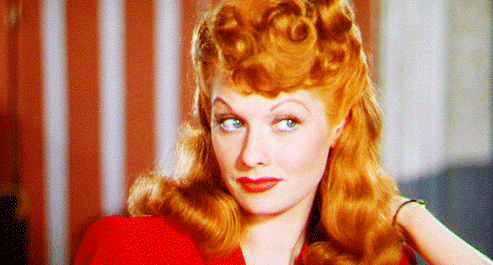 Gifycat
This non-lather conditioning cleanser (yes, that means no shampoo is needed in the shower–ever!) deposits color with every wash. This vegan, cruelty-free, sulfate- and paraben-free formula comes in 18 vibrant hues. Depending on your natural hair color and your shade of choice, the color will last between 10 and 15 shampoos.
Of course, if you want bright highlights, this formula is only for blonde or very light brown hair. If you're only looking for a flash of color when the light hits your darker locks–perhaps during a stroll through the garden or in the soft torch-light of the hidden passageway where you followed that mysterious man in a black cloak who tried to sell you a ruby necklace in exchange for a secret–then this formula is for you!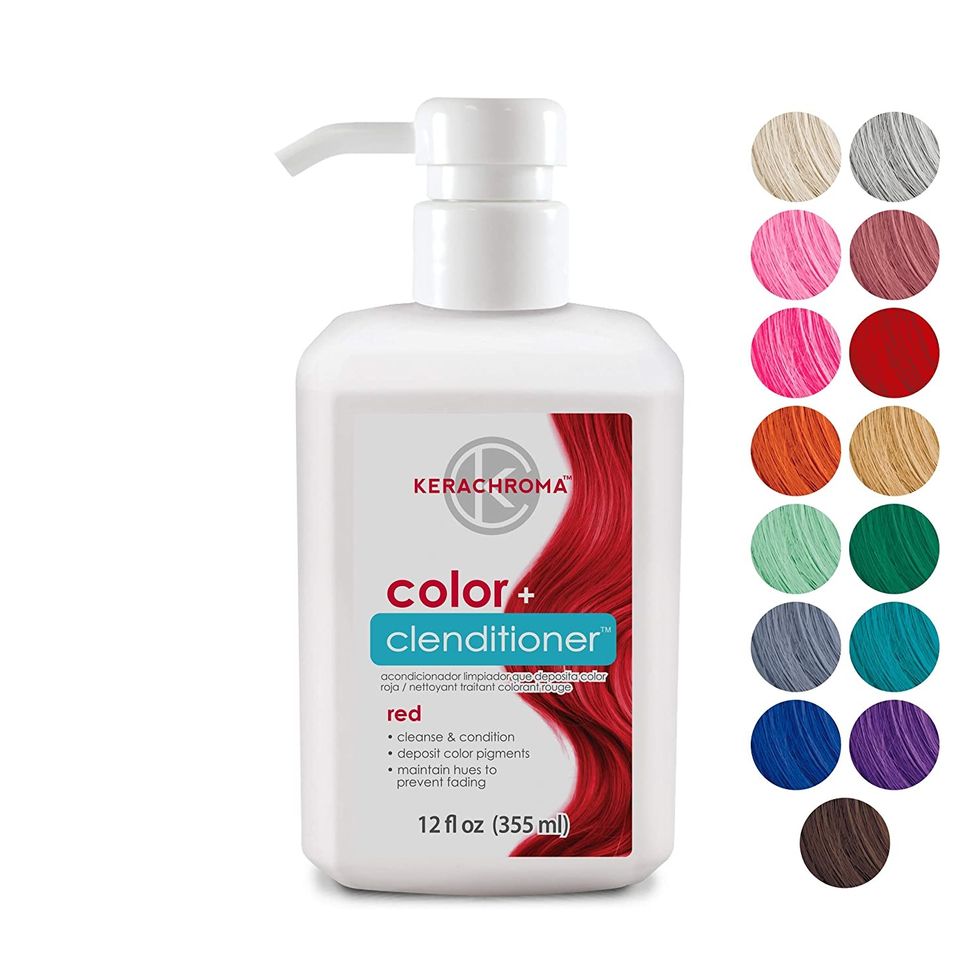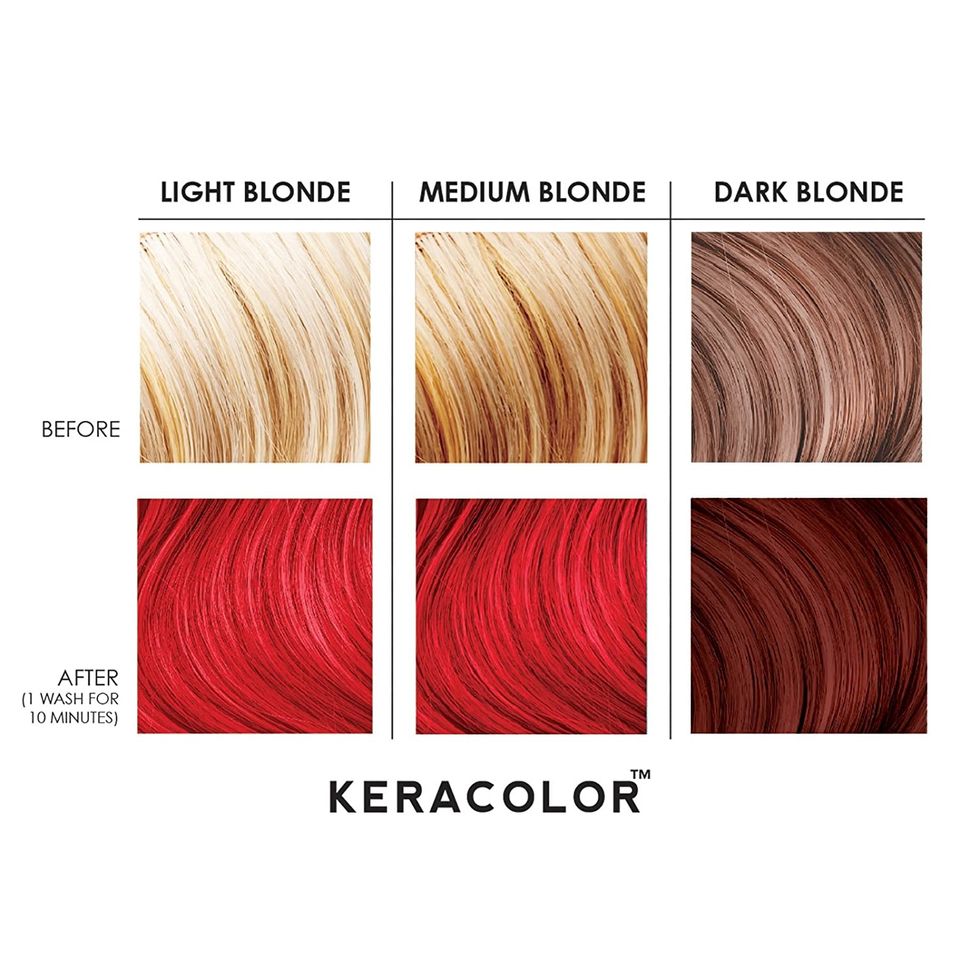 With a vegan and cruelty-free formula, Overtone offers products ideal for natural hair colors from blonde to dark brown. Whether you're looking for that quirky color that your inner Scene Kid never got to style, a soft pastel for your inner mermaid–or a bright, loud shade that expresses all your frustration over not remembering what happened before you were found wandering that beach as a child, clutching a ruby in one hand and possessing only a vague memory of smoke and the push of the black ocean current–Overtone deposits color within 10 to 15 minutes!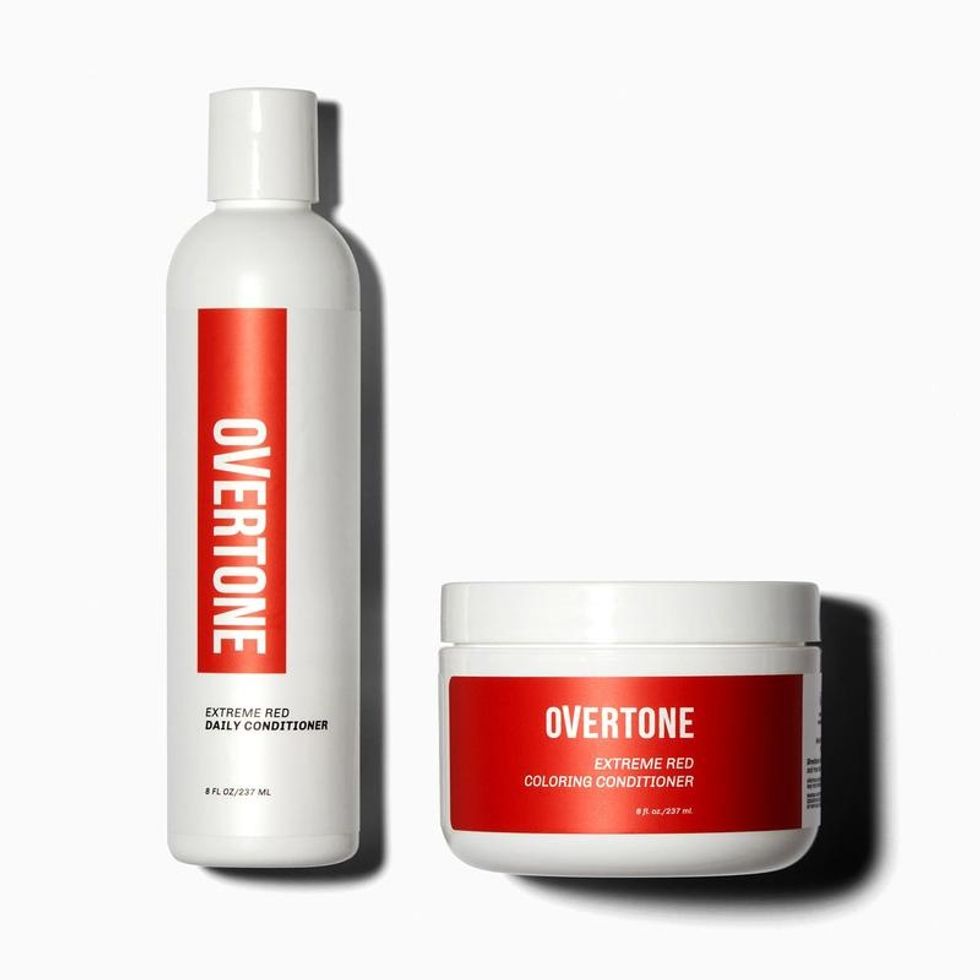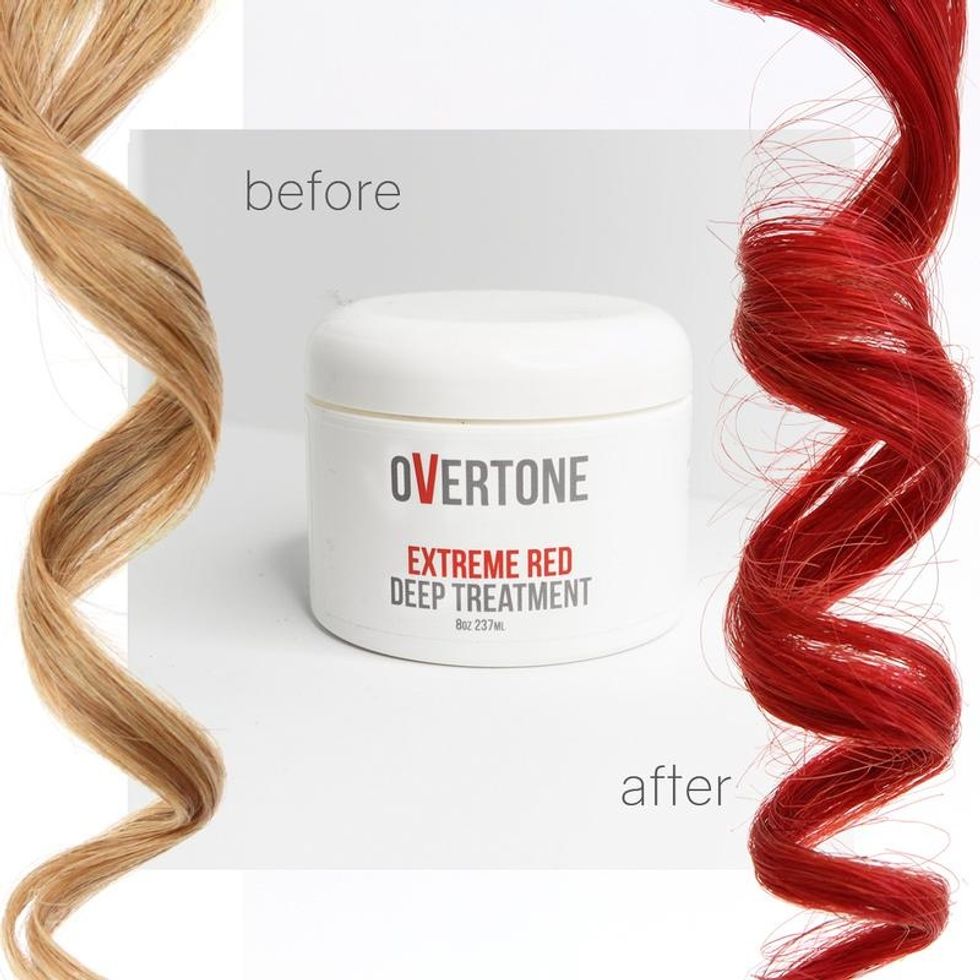 Wella may not be such a talked-about brand in the U.S. market, but it's an affordable, permanent liquid color–that means it needs to be mixed with developer in order to activate! Don't be one of those embarrassingly irate reviewers who waste the product by applying it wrong and then complain! You know that every time you get angry, you wake up back on that beach with a jagged rock in each hand and no memories of what happened, so you're trying to curb your temper.
Within just 30 to 45 minutes, you're ready to rinse and condition (NEVER shampoo your hair directly after dyeing–ideally, you should wait three days, at least). You need to rinse until the red runs clear...but you know that already.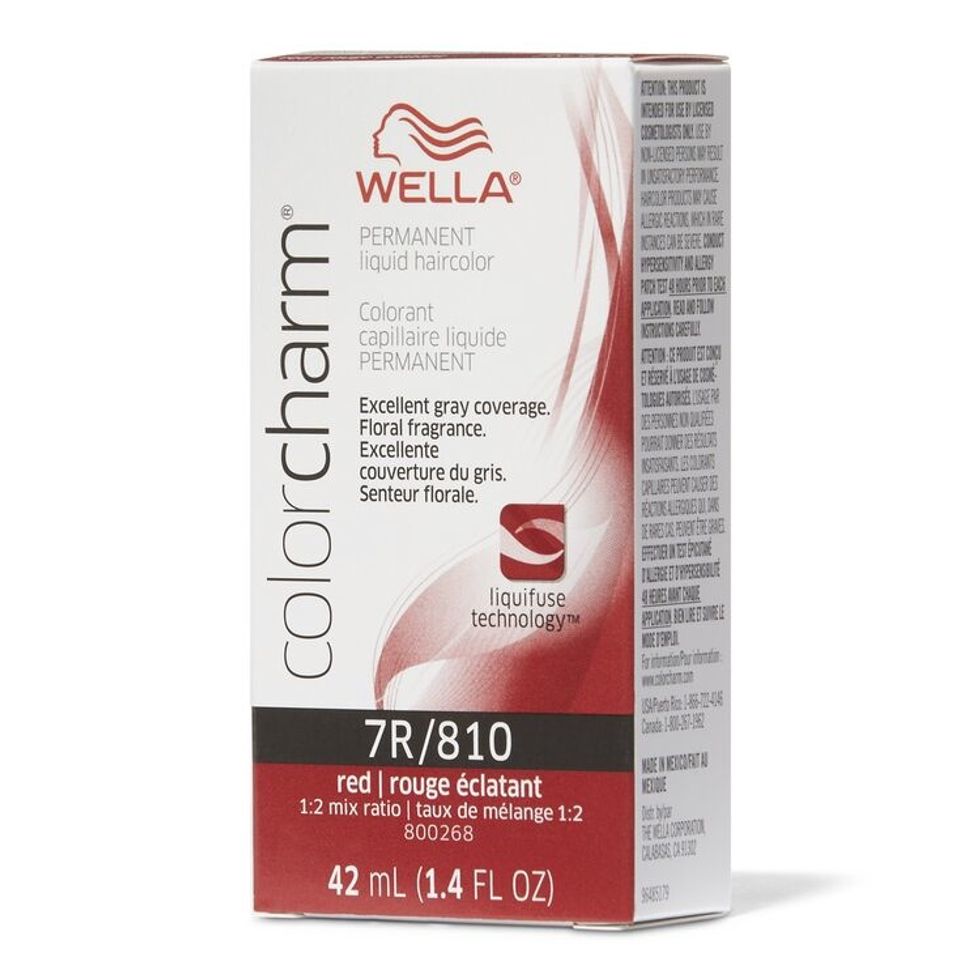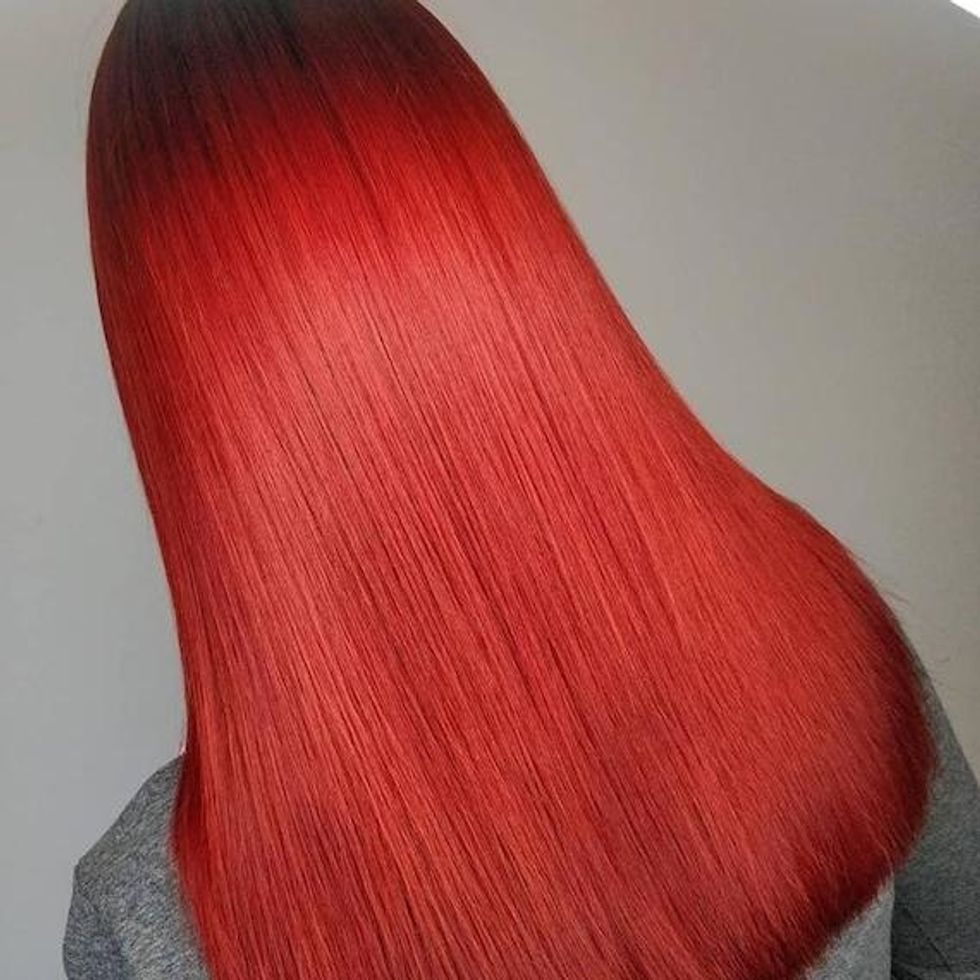 Who hasn't heard of Manic Panic? A common staple in every Hot Topic, the semi-permanent hair dye is known for its array of bright colors. As a semi-permanent dye, the color never penetrates the shaft of your hair (curbing damage done to your hair) and washes out after four to six weeks.
Vampire Red is among the darkest in Manic Panic's wide offering of red shades. It applies as a blood red color and, depending on your base hair color, it resembles burgundy wine until you get into the sun. In the light, your glossy hair looks to be coated in blood. You suddenly remember leaving that torch-lined passageway where you followed the mysterious man to his strange archive of books and crystals. You headed toward the light wearing the stranger's black cloak, damp now, with vial full of ruby red liquid clutched in one hand.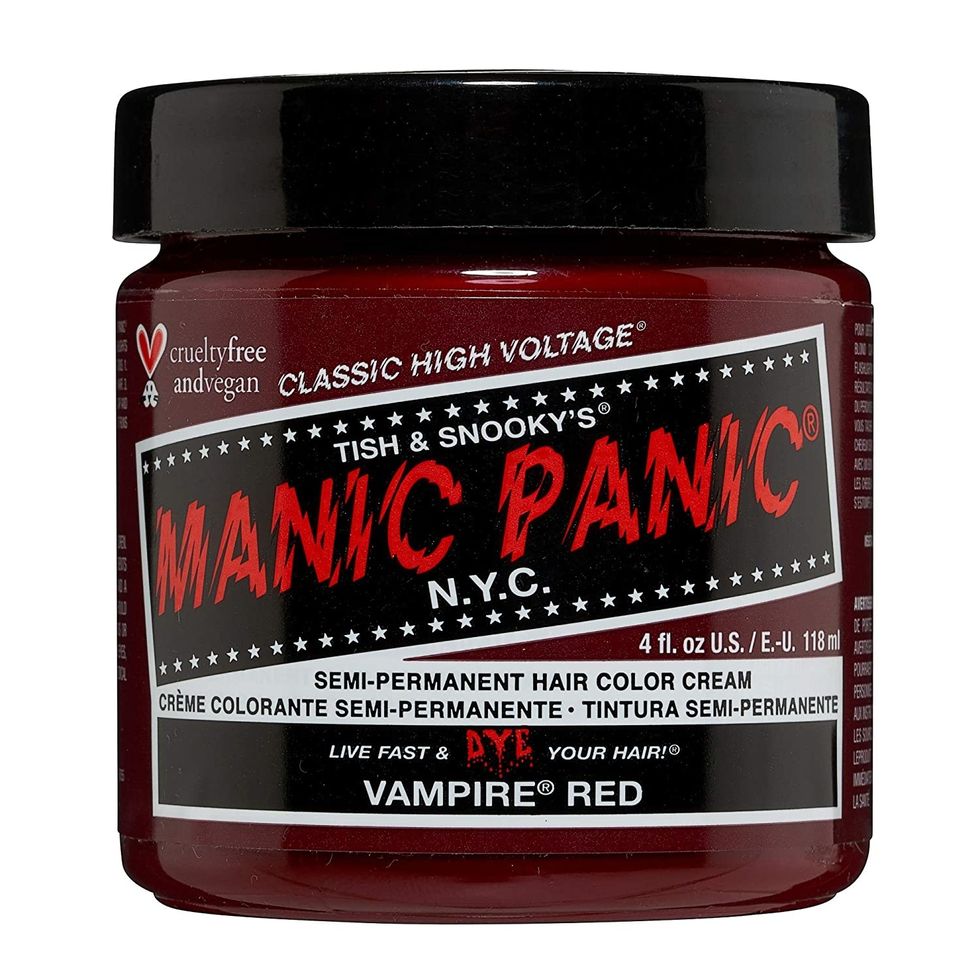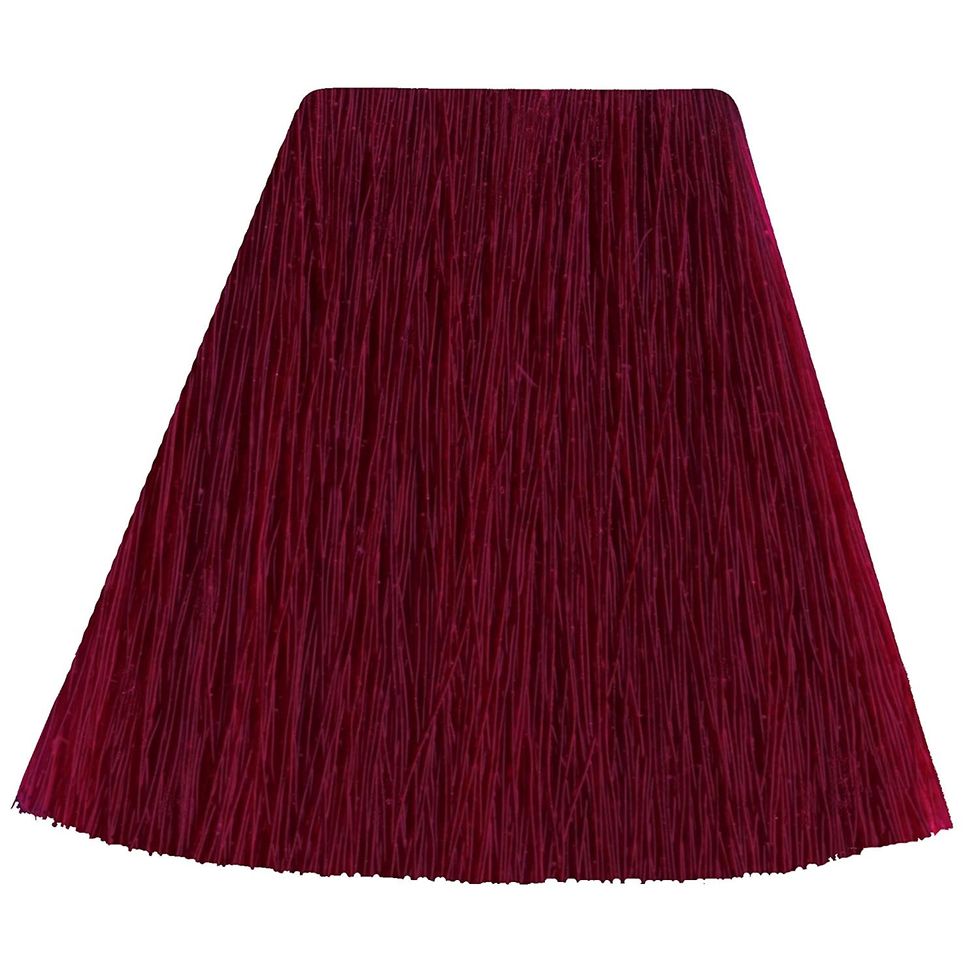 This is it: the perfect line of semi-permanent hair dye. Whether you're looking for soft pastels, spooky silver-greys, shocking neon shades, or dark and sophisticated hues, Pravana's ChromaSilk Vivids' formula doesn't require developer, and each shade is designed to mix well with others so it's very easy to create your own, unique color.
The Vivids Red is a true cherry red (look to Magenta or Wild Orchid if you're looking for a pinker tone). Apply the formula to each section of your hair and let it process at room temperature for 20 to 30 minutes (and no more; the dye pretty much de-activates after 30 minutes, and you start to risk damage to your hair if you keep it on).
The witchcraft laced throughout this formula means that the color barely runs when you rinse with cold water. That's right: You can finally have red hair without your post-wash bathroom looking like a crime scene, covered in rivulets of red, much like your body when you emerged from the ocean that day on the beach...
You did it. Your lifelong unease about who you really are and where you belong was worth this moment. Your past/future self lies dead in that dark archive of doubt and regrets. Your victory over that Other you has created the dark magic needed for you to fully self-actualize.
Your glossy red locks have never been more lustrous.
You are the evil twin.