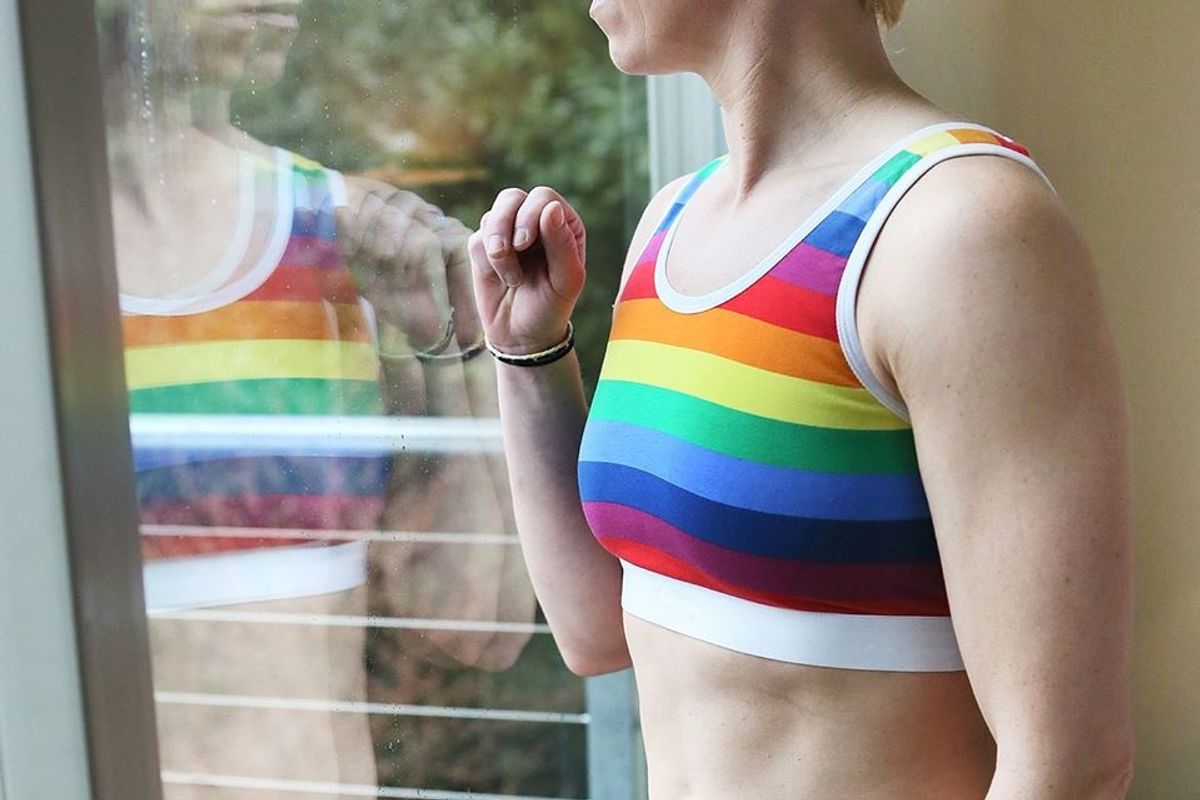 Queer Fashion - Best Sports Bras So You Feel Like Yourself
From flattening to high impact sports bras, find the perfect fit for you - right here
When it comes to breasticles, some of us are blessed with more real estate than we need - or want.
---
Within the genderqueer community, feeling even slightly more comfortable in one's body can improve mental health and security. Wearing binders is always an option. But - aside from the extra cost - they come with a bunch of scary safety restrictions. Like, don't wear over 8 hours a day, no strenuous exercise, and how the hell to find the precise fit - try never.
But what if you want to live your life unhindered by your breast size and be a sporty human? Deadlift weights? Hot yoga? Chase after every cute dog trotting by on the street?! The right sports bra can go a long way to make you feel comfortable in your skin, without the high maintenance and physical risks of a binder. However, you gotta know what to shop for.
The best sports bras offer support and "compression" features. Avoid models that have extra padding or shaping cups, especially if they're not removable. Most bras with "maximum support" can form a "uni-boob" that only makes your chest look bigger.
So, we're highlighting the best sports bras for nonbinary, genderqueer, trans, or any category of all-inclusive fashion (including plus sizes)!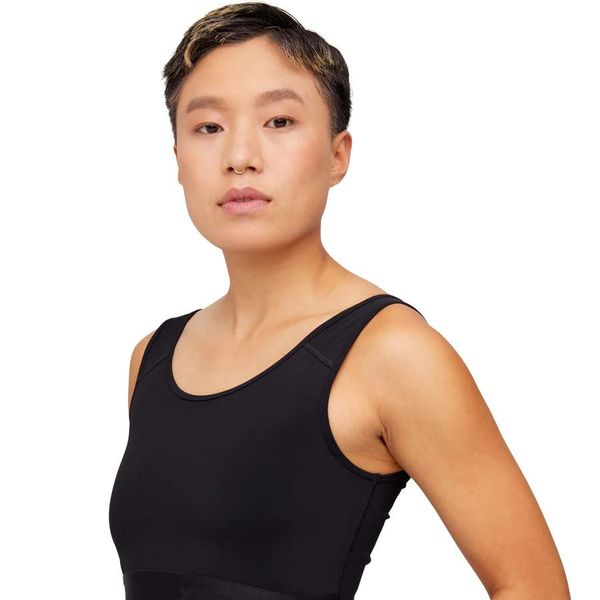 Designed to fit any body of any gender identity, TomboyX's Compression Top is a low-intensity bra that offers everyday comfort. With no underwire or padding, it's double-lined with a mix of cotton and spandex for a silky-soft feel.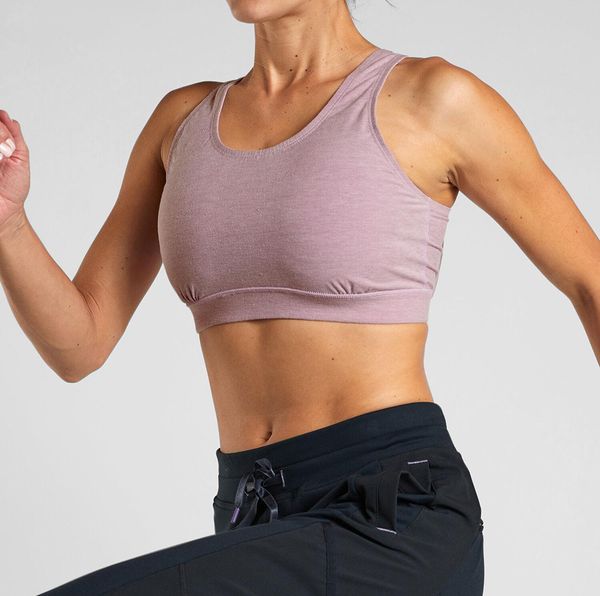 Title Nine's beloved Frog Bra has thick, knitted fabric that provides plenty of stretch. Constructed of 32% Lycra, it's particularly suited to C or D+ cups. Its simple, pullover design fits comfortably under your daywear. The Frog Bra is particularly popular as a binder bra to minimize size but allow for maximum movement.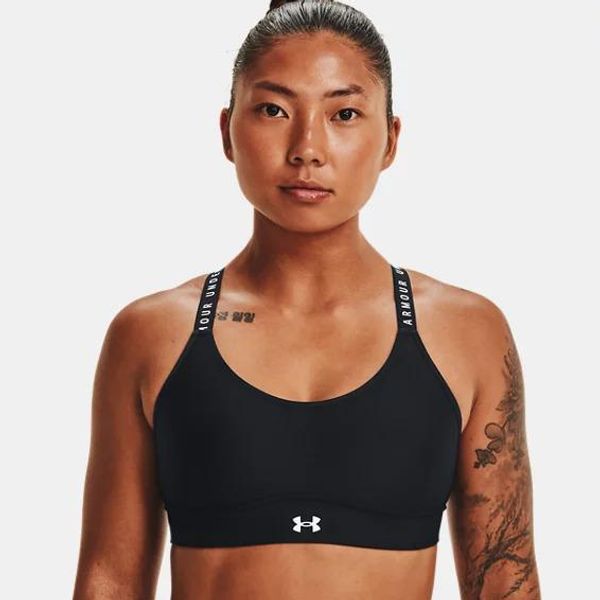 Under Armour's sports bra is often used as a binder substitute, due to its ultra-tight fit that's designed to best fit A to C cups. As a compression sports bra, it's padding-free and double-layered for a flattening effect. It's tailored for medium-impact activities like boxing, weight training, or cycling. And the breathable fabric keeps you comfortable while you're working up a sweat.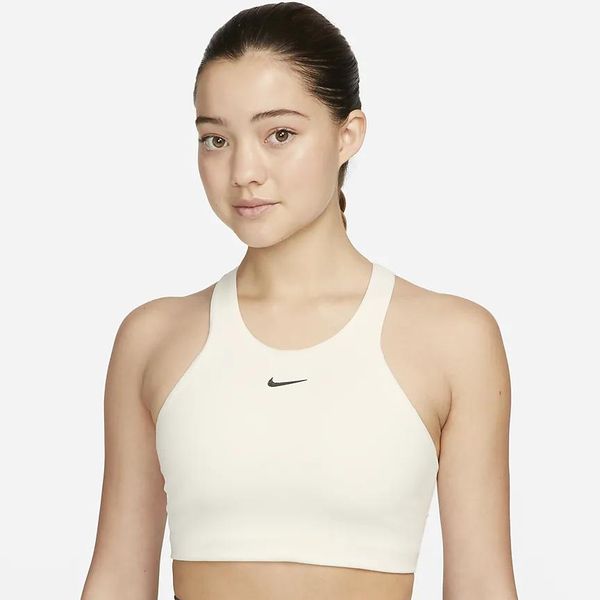 This iconic sports bra features Nike's brilliantly engineering. The Nike Dri-FIT Swoosh Sports Bra features a removable 1-piece pad that loads easily from the top. It retains a smooth, consistent shape even after washing. A top-loading pocket holds all your essentials, while classic coverage provides support for many activities. Composed of recycled polyester, it delivers peak performance with a low impact on the environment.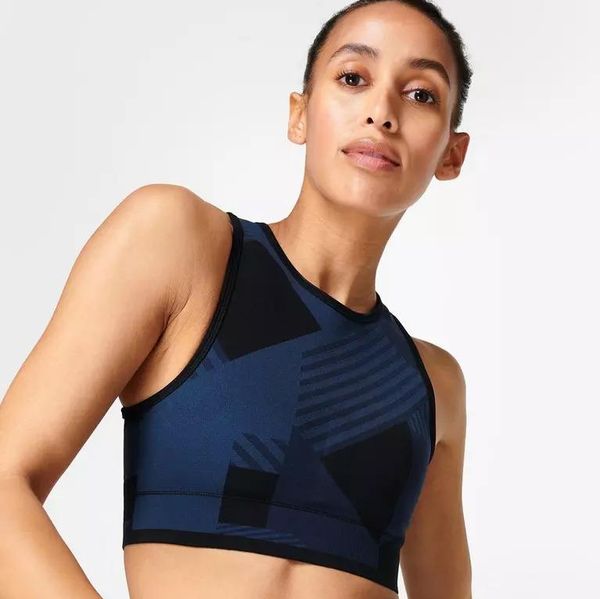 Sweaty Bettyis one of the chicest athleisure brands out there. But this doesn't mean they skimp on quality. Their supportive sports bras prove that good bras can be comfy and look fun at the same time. Their seamless bra is super stretchy with sweat-wicking fabric. The breathable mesh vent at the back and a ribbed under-band make it wearable all day. Plus, inner cup pads are removable for customizable comfort.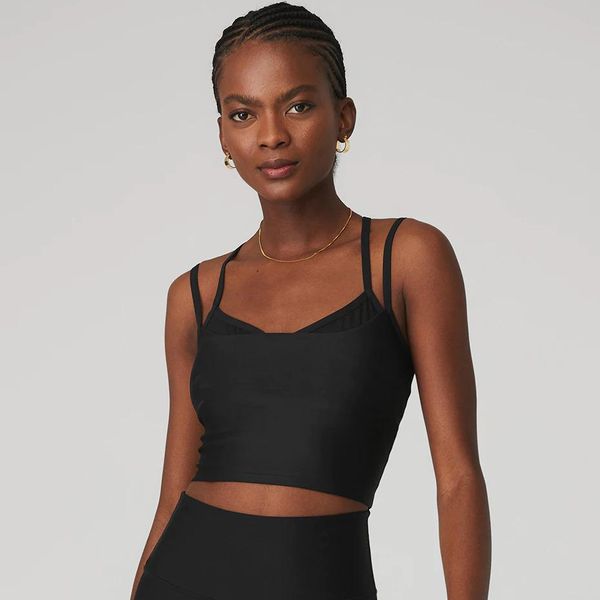 You might have to save up for an Alo Yoga bra, but it will be well worth it. This tank top/sports bra is a lightweight - but sturdy - piece that you can wear through a workout or catching coffee with a friend. This sleek top is proof that sports bras don't have to squeeze and chafe. They can make you look so fine.