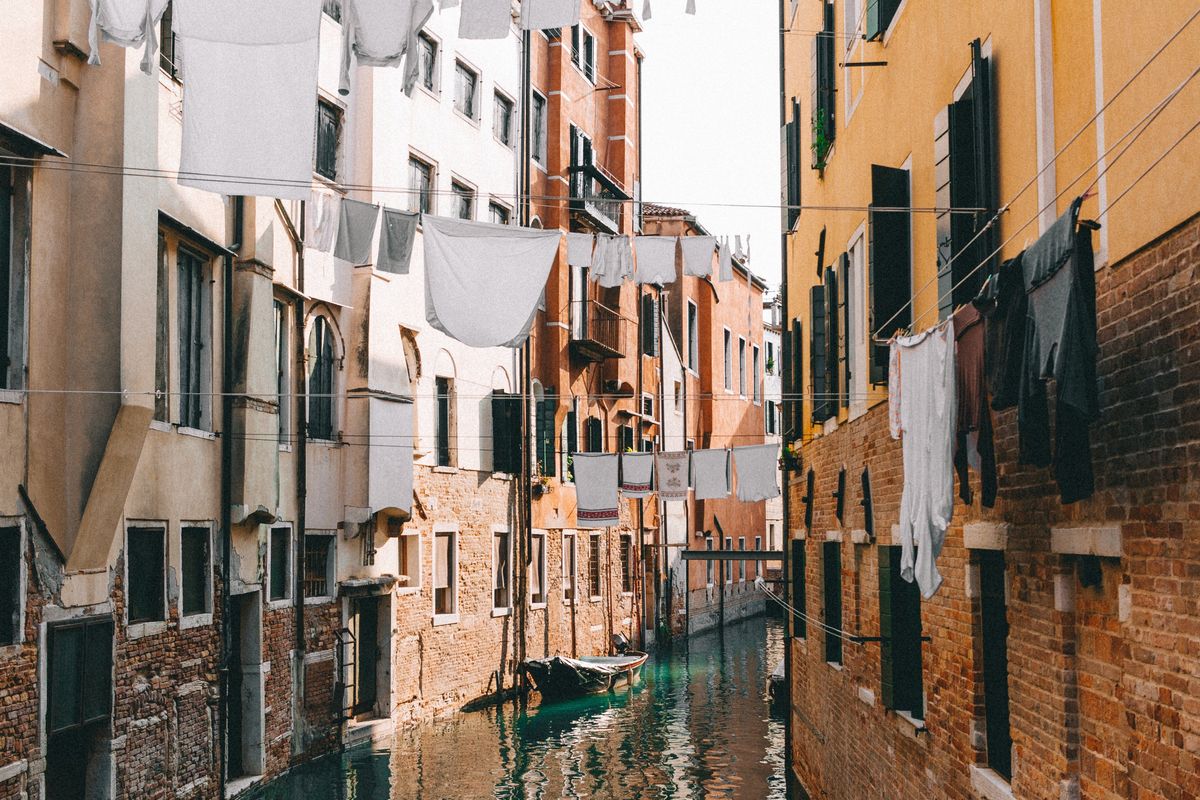 All the Best Stuff for Your Dryer and Your Clothes
Laundry may be a chore but if you're going to do it, you ought to do it well. Before tossing your tops and bottoms, socks and "unmentionables" into the dryer and letting the machine to the all the work, take a moment to take the cycle up a notch. These seven dryer products will leave your clothing softer, smoother, static-free, and smelling fresh. Let's do a load!
Best Earth-Friendly: Stoneworks Rose Petal Dryer Sheets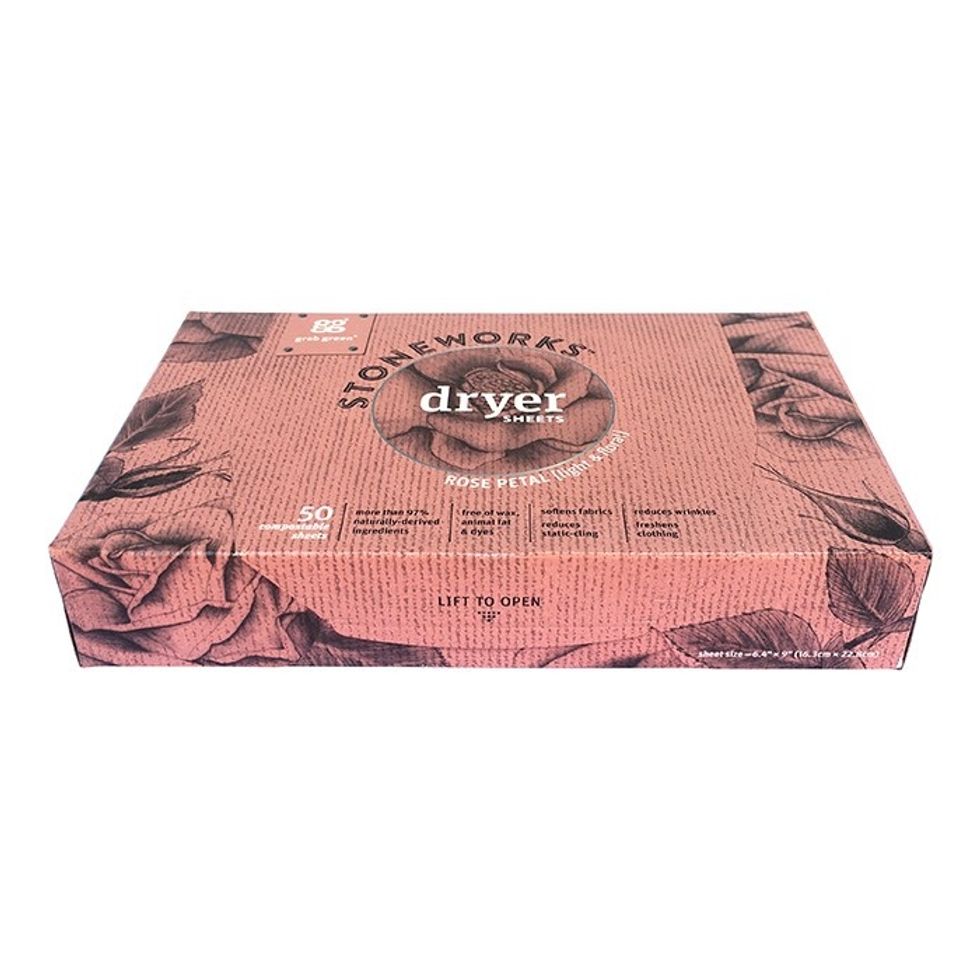 StoneworksVia grabgreenhome.com
You want to dry your clothing delicately and delightfully, so what could be more inviting than rose petals? For the items that deserve the very best, eco-friendly and compostable Stoneworks Rose Petal Dryer Sheets are infused with essential oils and made from plant-derived ingredients, so you know your clothing is getting the royal treatment while your "green" side is proud to do its part. No dyes or wax will give you peace of mind, and only supple softness and wrinkle-free results will come out of your dryer every time.
Cost: $5.69 for a 50-sheet Box
Best Chemical Free: Fluffies Dryer Balls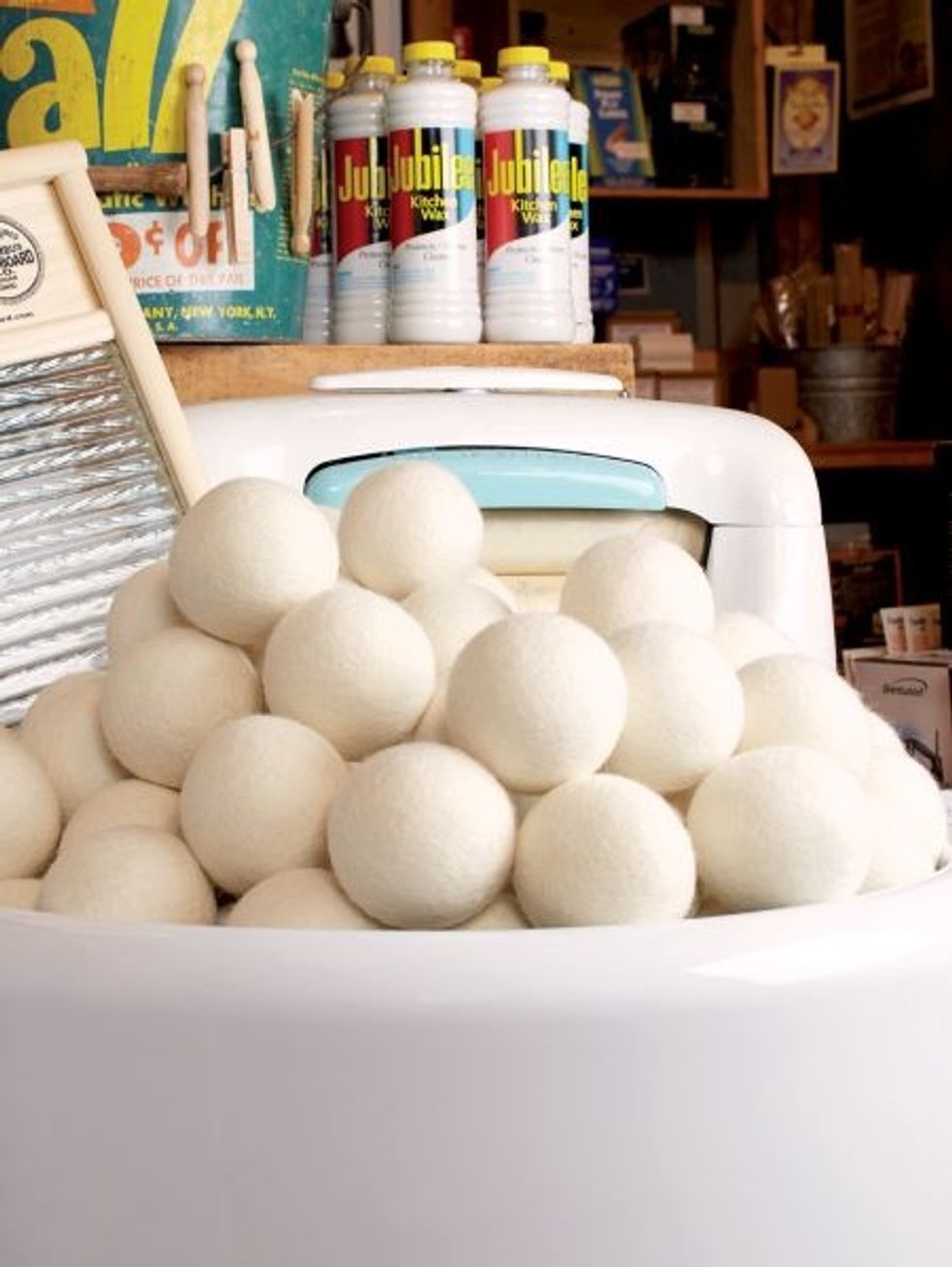 FluffiesVia vermontcountrystore.com
The harmful and harsh toxins and chemicals in most dryer balls can be bad for your skin, your clothing, and the environment. Go all-natural and still get that static-free softness with Fluffies Dryer Balls. Get rid of wrinkles and crinkles and cut down on drying time, saving you money in the process. Fluffies are hypoallergenic and safe for sensitive skin. And six balls can handle approximately 1,000 loads of laundry!

Cost: $24.95 for a Package of 6
Best for Sensitive Skin (and less waste): AllerTech Reusable Dryer Sheets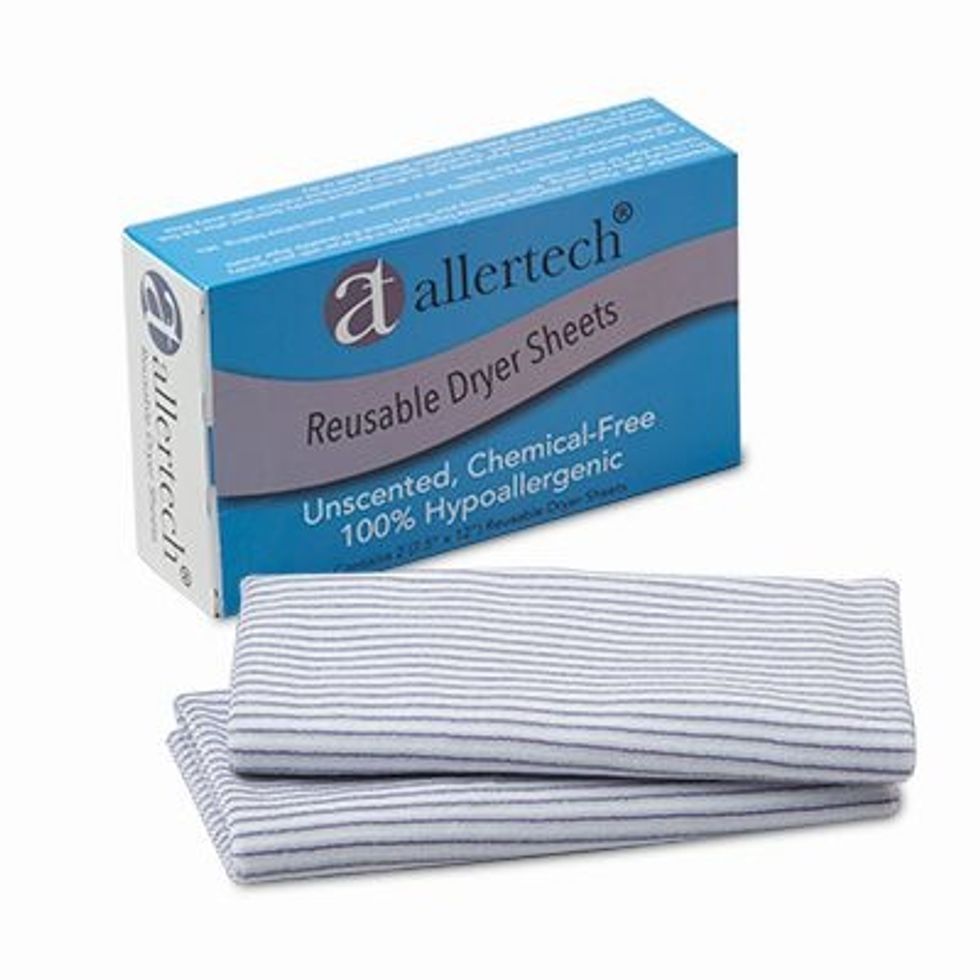 AllerTechVia natlallergy.com
Get the most for your money when you can reuse your dryer sheets time and time again with softness that doesn't slack off. Pick up a pack of AllerTech Reusable Dryer Sheets for less waste every time you do the wash. As you can tell by the name, these sheets are great for those who tend to have reactions to chemicals, perfumes, and dyes. Your clothing will come out static-free and the polyester/nylon sheets will be ready for another go-round. Safe and sound!

Cost: $13.99 for a Pack of 2
Best All-Natural: Lavender Reusable Dryer Sheet Liquid by Handmade a La Conner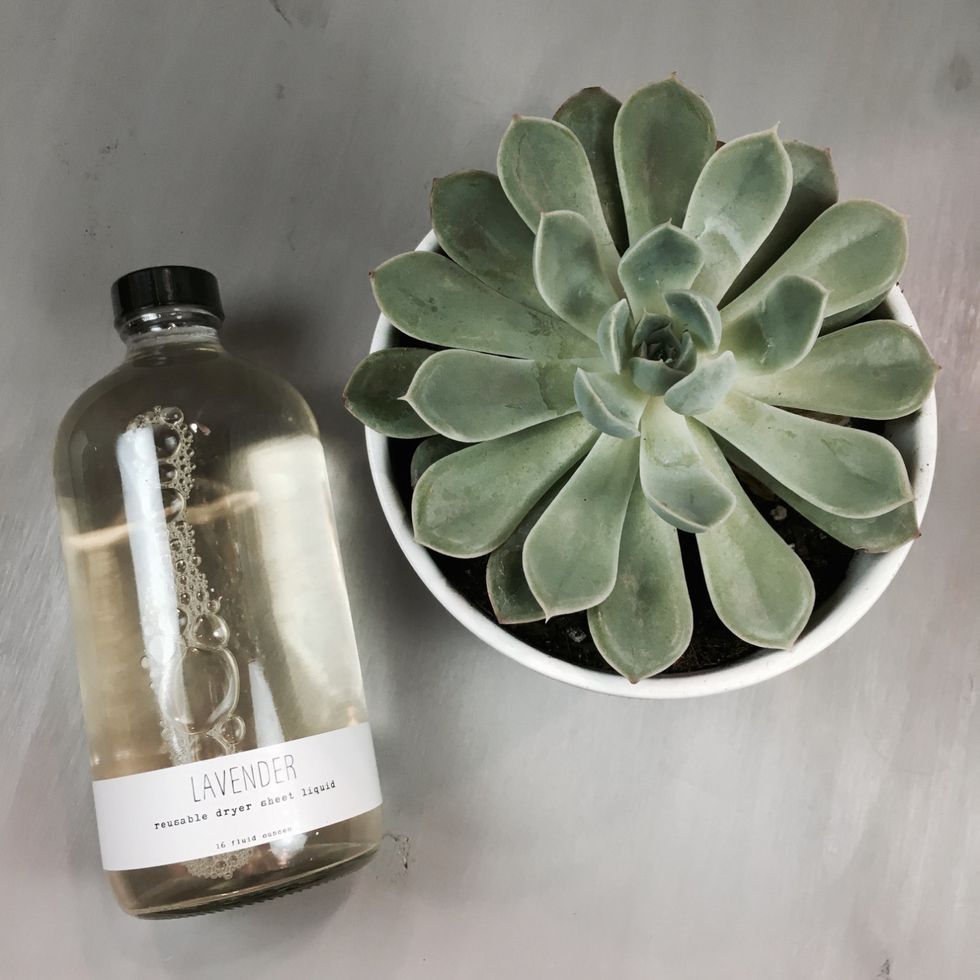 Lavender liquidVia etsy.com
Made with all-natural ingredients including pure essential oils, Lavender Reusable Dryer Sheet Liquidis the perfect choice for the DIY types who prefer do laundry their own way. Chemical-free and comprised of just five simple ingredients, this liquid will get your clothes coming out fresh and soft with the delicate scent of lavender that lingers. Comes in sweet orange, eucalyptus, rosewood, and cedar & lemongrass too.

Cost: $18.00 for a 16oz. Bottle
Best Odor-Buster: Dead Down Wind Dryer Sheets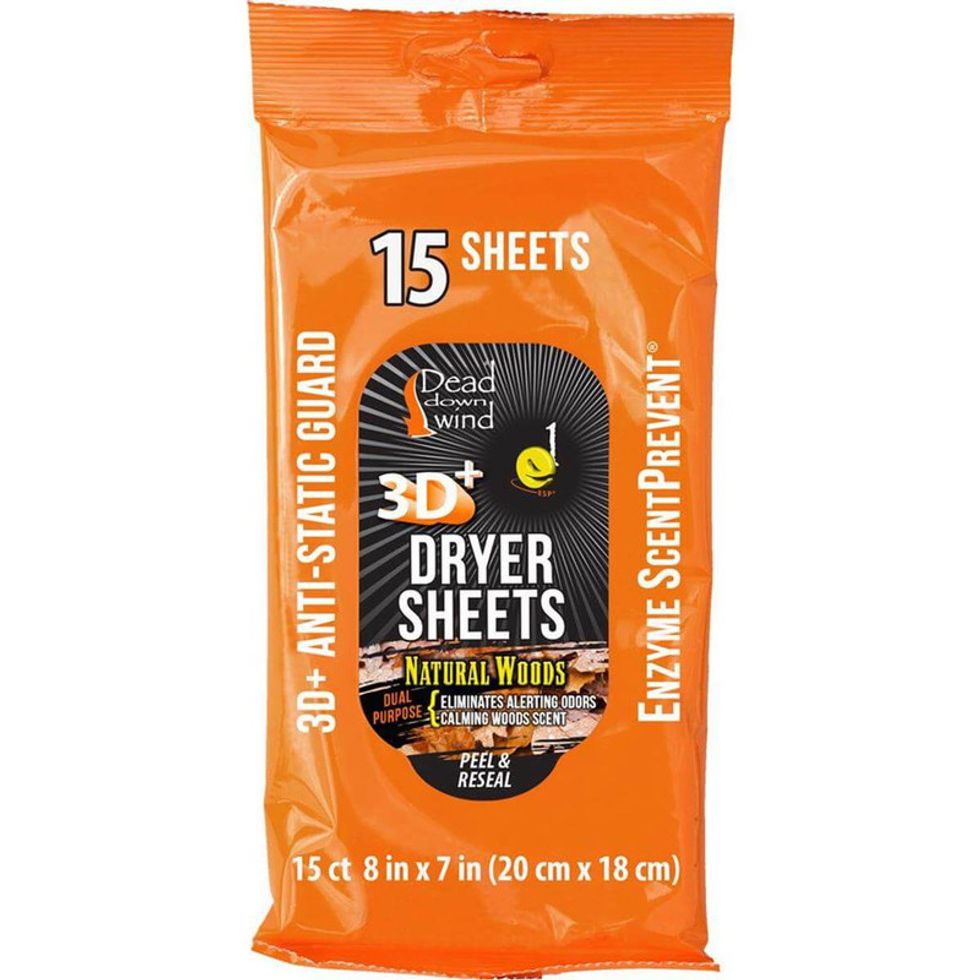 Dead Down Wind Via mackspw.com
When odor elimination is of the utmost concern, count on Dead Down Wind Dryer Sheets to get clothes smelling "natural woods" fresh and keep them that way all day. These pre-wet cloths are not only aimed towards an aroma you can look forward to, but the anti-static properties are just as impressive. The easy-resealable package is convenient for storage and keeping the sheets moist 'till you need another.
Cost: $4.99 for a 15 ct Package
Best Double Duty: Dry 'N Steam Dryer Balls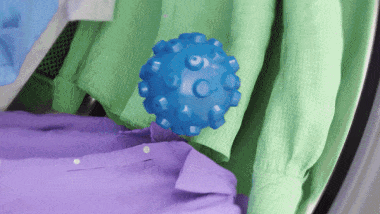 Dry 'N Steam drynsteam.com
These little dryer balls work overtime to get clothing steam-dried for the ultimate in wrinkle-removing. Dry 'N Steam's unique design cuts down on drying time thanks to the steam emitted from the balls which you fill with water before tossing into the dryer. Clothing comes out softer and fluffier, and when ordered on their site, you'll get a couple of bottles of their "Fresh Shot" deodorizer too. Use over and over whenever you want the wash to come out professionally.

Cost: $19.99 for 2 Balls + 2 Bottles of Deodorizer
Best for Dark Clothing: Uncommon Laundry No Lint Wool Dryer Balls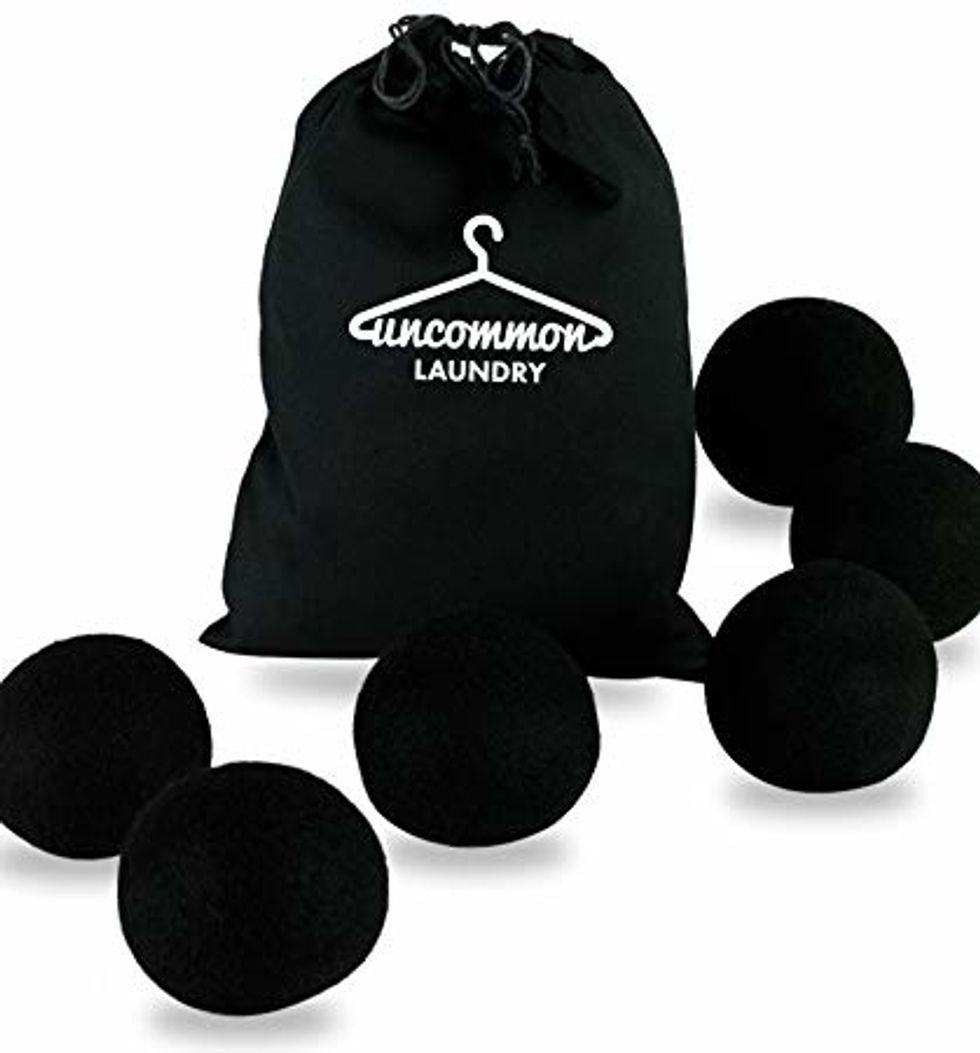 Uncommon LaundryVia amazon.com
Made especially for your dark loads, Uncommon Laundry No Lint Wool Dryer Balls eliminate lint, stop static, and leave your clothing looking like it has just been professionally cleaned – wrinkleless and soft. Non-toxic, eco-smart, and made of New Zealand felted wool, these black balls are favorites for those with sensitive skin or allergies to chemicals found in other typical dryer products. No need to worry about your colors getting full of specks when you can count on Uncommon Laundry to get your wardrobe looking crisp.

Cost: $16.99 for a 6-Pack
Doing the laundry? Not so bad after all!