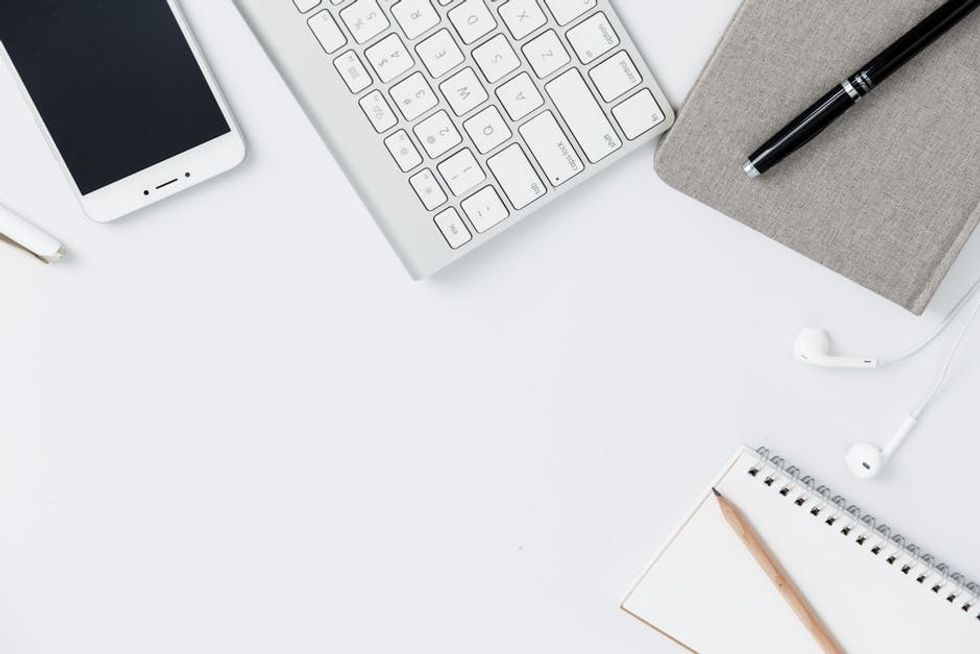 9 top digital productivity tools to keep you organized in 2018
There's always room to improve. These apps can help.
With the start of a new year, it's the perfect time to re-think your organization strategy. Maybe you need a better place to put your to-dos or you want a spot to record all of your thoughts. Maybe even you need a tool to help keep you on track throughout the day. No matter what you're looking for, there are plenty of options out there for you.
Hold yourself accountable with powerful task management
1. Any.Do
Any.Do is a simple to do app for just about anyone. The clean design gives you all the features you want without bogging you down. You can organize tasks into lists, view them all by date due, or sort them by priority. With the premium subscription starting at just $2 a month, you can also customize your theme, create custom recurring tasks, and set location based reminders.

2. Trello
Trello works best for visual or tactical thinkers. The app organizes your tasks into lists on a board. You can drag and drop your tasks (called cards) across your lists. It's great for a quick visual representation of where you are in a designated project and communicates clear deadlines to your team. There is a premium subscription but almost all features are readily accessible for free.

3. ToDoist
ToDoist is one of the most popular premium apps in this category. You can start using the app for free, but most of the features are behind the premium membership — which is $29 a year. You can't even get mobile alerts without subscribing. However, it is a very powerful app that thousands of users swear by and use every day.

Jot things down with note-taking platforms
4. Microsoft One Note
One Note is a robust note-taking app is completely free for anyone to use and is available across every operating system. Organize your notes in notebooks, add tags, and checklists. You can also click to type anywhere on the page. No need to use outlines if you don't want to. With a stylus, you can write, draw, or doodle anywhere in the app — even on top of embedded images. It's versatile and functional for just about anyone.

5. Evernote
Evernote is one of the original note-taking apps. Create notes, organize them into notebooks, set reminders, add tables, embed photos and more. The most useful feature is Evernote's search. You can search for tags on specific notes, but also content inside every note — including handwriting and photos. The app is widely available across several operating systems. Never lose anything again. Evernote can be used for free with a data cap per month. Subscribers can upload more data and gain a few extra features.

6. Bear
Bear works best for simplistic note-taking and writing. You can easily create to-do lists, outlines, and ordered lists. One feature that makes Bear unique is in-line tags. You can tag a note multiple times right inside the text. No need to switch to a special box or screen. It's seamless organization. The app also includes fully customizable themes for your own preferences. Bear is currently only available on Apple devices. The sync function only works once you upgrade to premium, which is $15 annually.

Take control of your day with time management tools
7. Forest
Forest helps you focus by planting digital trees. Any time you need to work on a task, start a timer by planting a tree. Once the timer is started, you can't use any other app on your phone without killing the virtual tree and failing at your task. This is designed to keep you off your phone and focused on work, personal tasks, or socializing. Forest is available on iOS and Android and also has a Google Chrome extension.

8. Time 2
Time 2 helps keep you on track throughout the day by specifying time limits to each of your tasks. You can set recurring tasks or manually input everything you want to get done that day. Charts and data help you keep track of how much time you're spending on which items. The app is available on iOS for $3.

9. Week Plan
Week Plan lets you organize your time conceptually by planning everything out week by week. For each category in your life, you can set specific goals for the week. And then drag those goals onto specific days of the week to plan out your time. The website and app integrate with Chrome and Gmail in interesting ways to keep you on top of your task list. The app is available for a free trial and premium subscriptions cap out at $4 a month.