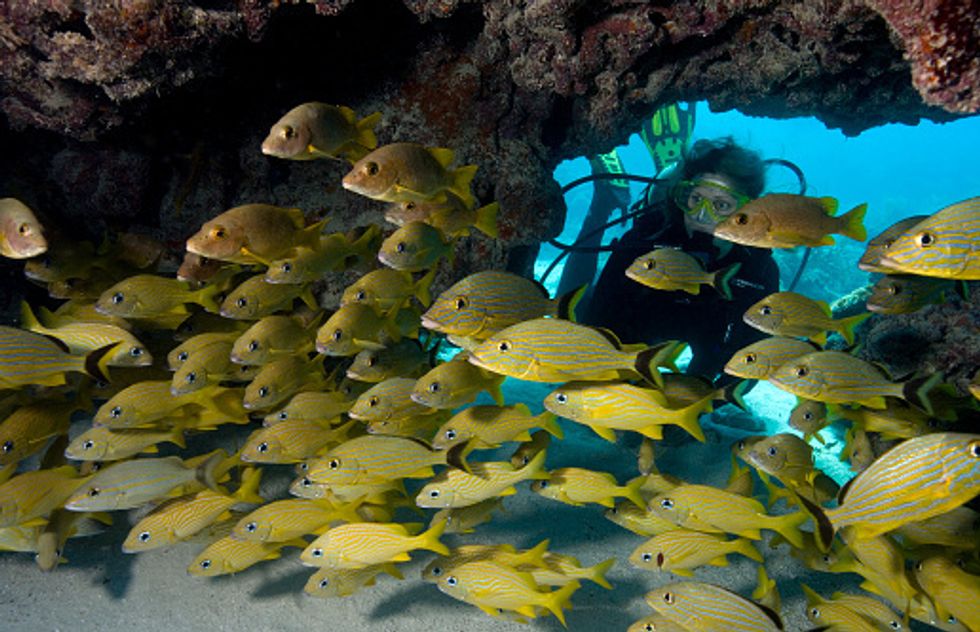 Best Place to Go Scuba Diving in Your Own Backyard
What if we told you that some of the most beautiful sites in the world are right within your reach? We mean it. If you're into sea life, or just want to spend some time floating in some of the most spectacular waters you've ever seen, scuba diving is definitely for you.

Right by Miami, located in the Florida Keys, is our favorite scuba diving spot in the U.S. -- Key Largo. And Rainbow Reef Dive Center knows exactly how to run the show.
Rainbow Reef's dive spots give access to the most colorful coral reefs, spooky shipwrecks, and schools of fish you've never even seen before. Whether you're a beginner or have scuba dived your whole life, the crew at Rainbow Reef can cater to your unique needs. You can go out in small or large groups and get boats sized to accommodate your party. You can even specialize in a special "Reefs & Wrecks" package, "Drift Dives" or "Night Dives" if you're a little bit adventurous. The DiveMasters cover everything you need to know before your dive (and give you free bottles of water and cookies, always a plus).
But there's more. Not only can you explore the majestic waters of the Florida Keys, but you can also rent all your gear, get premium dive and hotel packages, and get free wireless Internet (even on the boats -- because of course you have to document your adventure on social media).
You don't need to go to a Caribbean Island in order to get access to a great scuba experience. Their dive packages start at $426 per person which includes 3 nights at the courtyard, 3 dive trips, tanks, weights, and a dive guide. Their year-long specials sans hotel start at $210 per person. We think it's well worth it to take the plunge.