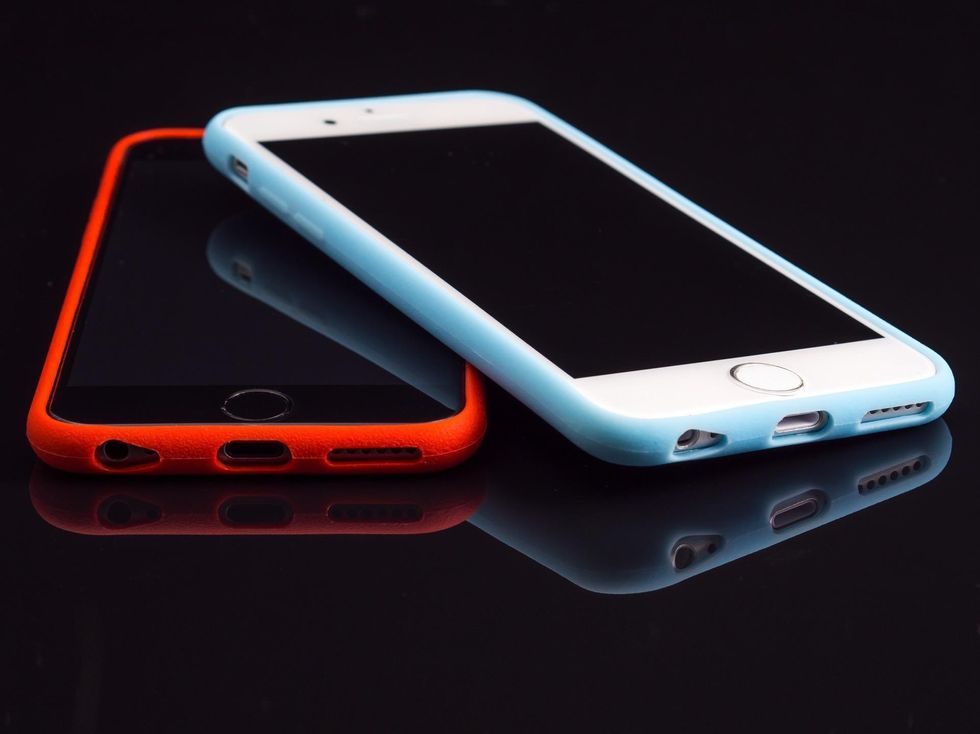 8 best phone cases for the accident-prone
Here are the best eight cases for the clumsy.
Clumsy hands, butterfingers and water can ruin a pricey phone quickly. And fixing it can cost a pretty penny. Getting the right case can solve your accident-prone problems.
1. If you drop everything

For normal and expected drops, a shock absorbing case with bevel edges can protect your phone from scratches, cracked screens and dents.
Speck Candy Case
For a slim cut case that also passes military-grade drop protection, the Speck Candy Cases are pretty indestructible. For only $35, the dual-layer protection and the beveled edges makes this case a steal. It also comes in a variety of colors and designs.
Tech21 Evo Elite Case
Another non-bulky option is the Tech 21 Evo Elite Case. Drop tested from 6.6 feet, the case is scratch-resistant and is a full wrap case. $50.
Pelican Voyager Case
The Voyager case is made of a polycarbonate shell that meets military standards. A screen protector and lifetime guarantee is include, so if you do mange to break the unbreakable, you're covered. $ 45.
2. If water is your sworn enemy
Spilled drinks, puddles, swimming pools, rain and pesky toilets can instantly make a phone worthless. If you frequently drop your phone into water, there is an array of waterproof cases on the market.
Lifeproof Fre Case
Great for shock absorption, crack protection and waterproof— the Fre case is really life proof. Your phone can take a six feet dive and be fine. It can also withstand a six foot-drop, be covered snow, dust and sand. $90.
Dog & Bone Wetsuit Impact
If you dropped you phone in a pool and forgot about it for about an hour, chance are the Wetsuit impact will keep your phone protected. It's also pretty lightweight for military-grade case with a screen protector. $70.
Acewin Waterproof Case
Waterproof cases tend to be on the higher end of spectrum. Acewin Waterproof case is great option if you don't want to spend upwards of a $100. It can handle short periods of submersion and bad weather. $20.
3. If you're a grade-A klutz
Water, clumsy hands, scratches— if you're one of those people who can completely destroy a phone, you should invest in a military-grade all-round case.
Lunatik Taktik Extreme
It's not the cutest or the most lightweight case, but man, it's indestructible. Waterproof and drop proof, the case is made from Gorilla Glass, ballistic bezels and an impact truss. Oh and you have to screw it together, so you're phone is never popping out of the case. $65.
Trident Kraken AMS
A triple-layer of TPE, polycarbonate shell and TPE makes the Kraken case built to endure drops, dust, rain, sand and vibrations. Made for highly active people, it comes with a belt clip, holster and kickstand. $40
Otterbox Defender
One of the most popular cases, the Defender case is the most rugged option Otterbox offers. It's a multi-layer case with a durable silicone slipcover and polycarbonate shell. Otterbox did 238 hours of drop testing, so the case is pretty impenetrable. $50